Make this No Sew, Easy DIY Tote Bag with Graphic pattern. DIY Fashion. Makes a beautiful pool, beach, market tote or book bag. Great gift idea or back to school idea!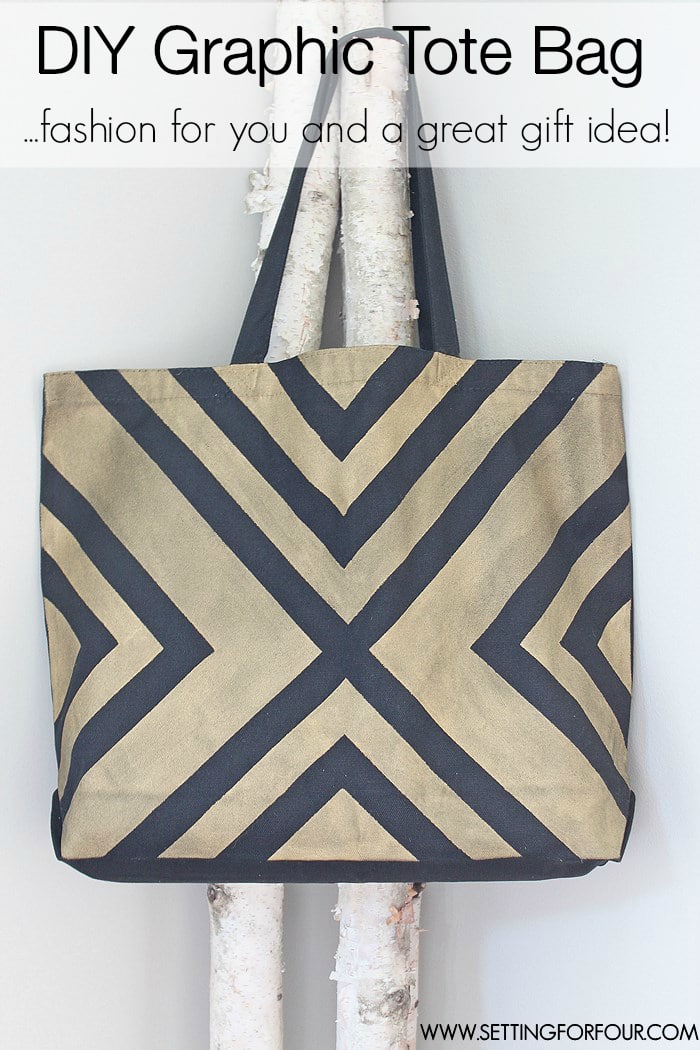 DIY Tote Bag with Black and Gold Graphic Pattern
I have a huge weakness for shoes and tote bags!
While I haven't figured out how to DIY shoes (although I've made some pretty DIY tulle flower clips for flip flops!)
I have figured out how to DIY an adorable graphic tote bag with a beautiful metallic gold graphic pattern (great gift idea)! Bonus – this tote is easy to make and super inexpensive!
I can't have enough tote bags! Their so handy and functional.
I use them as book bags, beach bags, in my craft room to hold wrapping paper and grocery bags!
Let me show you how easy this tote bag is to make!