Would you like your readers to be able to print your blog posts, your recipes or tutorials, in an easy and simple way, without printing your ads and graphics?
Then you need to add the PrintFriendly button to your blog posts!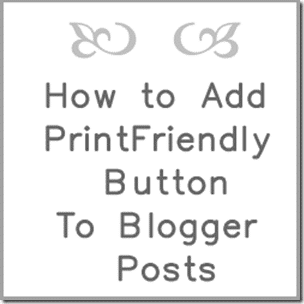 PrintFriendly strips out ads and other clutter as well as formats the page for optimal printing. It also gives you the option of removing individual elements you might not want.
I just added the button two weeks ago to my blog, so now you can print out my posts easily!
You can see it here in action, below one of my posts:

When you click on the button you can print my recipes, or tutorial instructions easily!
This is what you will see when you click on the green Printfriendly button: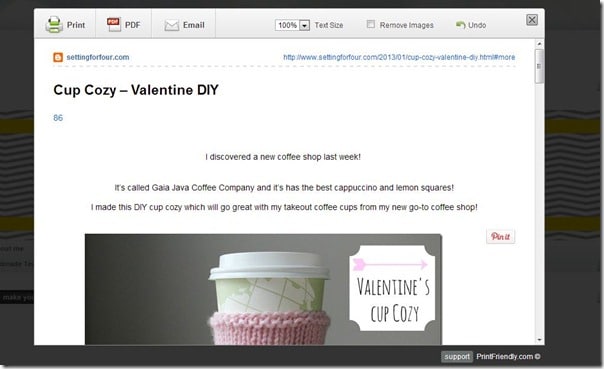 By mousing over certain sections of the screen above you can delete elements too, just click on them to delete…so I could delete the first three sentences for example and only print out the specific images and sentences I want! Saves paper and ink!
Click on the Print button in the top left corner to get this: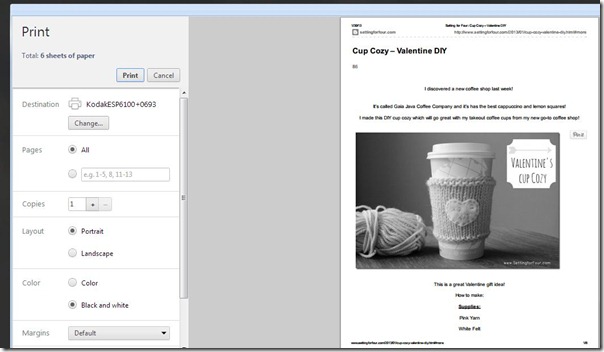 Then click print to print it out!
You can also turn your post into a dowloadable PDF by clicking on the PDF button at the top: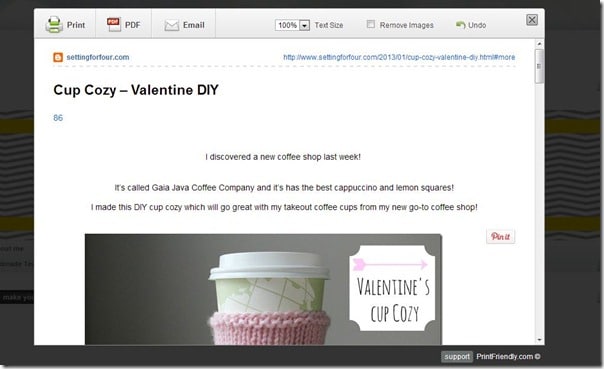 This window then appears and you can download the post as a pdf!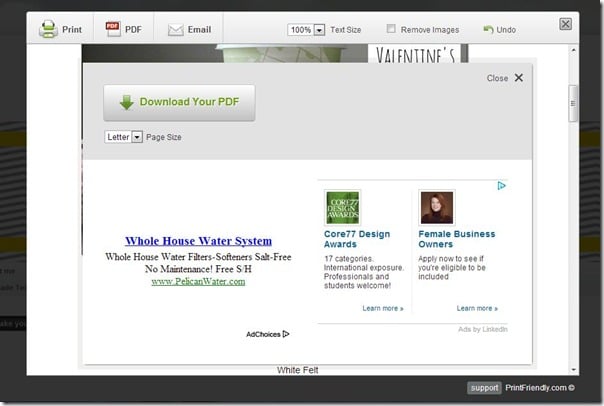 The third action you could take is to click on the Email button to email the post page to someone! When you click on the Email button this window appears: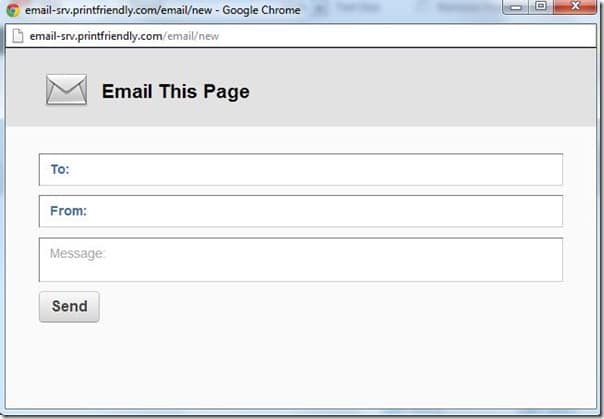 How to add the Printfriendly button to your blogger posts:
1. Go to Printfriendly.
2. Choose your Site (Blogger) then Choose your button style: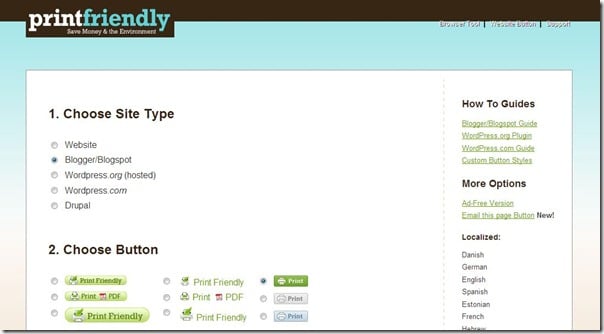 3. Choose your features (I didn't change any of these and left them as is…)
4. Now get the button code click on 'add code directly to template' (I didn't use the 'Install Blogger Widget" because I wasn't sure where the widget would place the button and I wanted to specifically add it to the end of my posts…):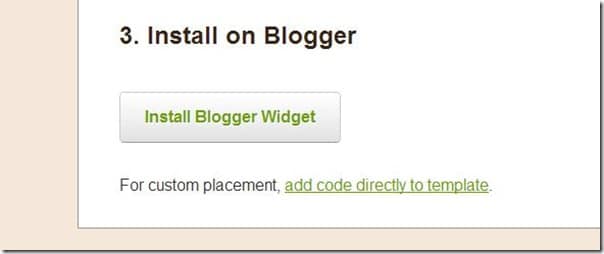 5. Copy the button code provided (ignore the 'Yikes!' comment):

6. Back up your blog before proceeding!! This is crucial!
Go to your Blogger Template and select 'HTML'
7. Click 'Proceed' when the warning message appears.
8. Put checkmark on 'Expand Template Widgets' box.
9. Find this code in your template: <data:post.body/>
An easy way to find this code is to click Control 'F' and that will open a 'Find' box where you can copy and past the code <data:post.body/> and the code will be automatically highlighted and located for you!
**Be Careful: There's two versions of <data:post.body/>. Use the first (web) not the second (mobile). **
10. Paste the Printfriendly Button code above the <data:post.body/> if you would like the button to appear before the post body
…or
11. Paste the Printfriendly Button code below the <data:post.body/> code if you would like the button to appear below the post body….. like I did.
12. Click 'Preview'…does everything look ok?
13. Click 'Save Template'.
The PrintFriendly Button has been added!
Good luck with this and if you have any questions, leave me a comment and I'll try to help you the best I can!
Did you like this tutorial? If you did – leave me a comment and I will add more!
~ ~ ~ ~
Want posts delivered to your inbox? Click here!
Or follow along with me here !:
~ ~ ~ ~
* Thank you SO much for coming by for a visit! I love to hear all of your comments! *
Heather
Written by Heather at Setting for Four
Setting for Four is a home design, décor and lifestyle blog. Focus is on home renovations, crafts, DIYs, tutorials, recipes, as well as family friendly design and decorating ideas that won't break the bank or sacrifice style.

You can find Setting for Four on Google+
Sharing here:
I heart Naptime Act Different Be Normal