I received some very exciting news yesterday!
I'm published in a Style Magazine: the Ottawa Citizen Style Magazine!
Yesterday the magazine arrived on my doorstep. I'm pinching myself to see my name in print and my holiday decor tips right there in black and white!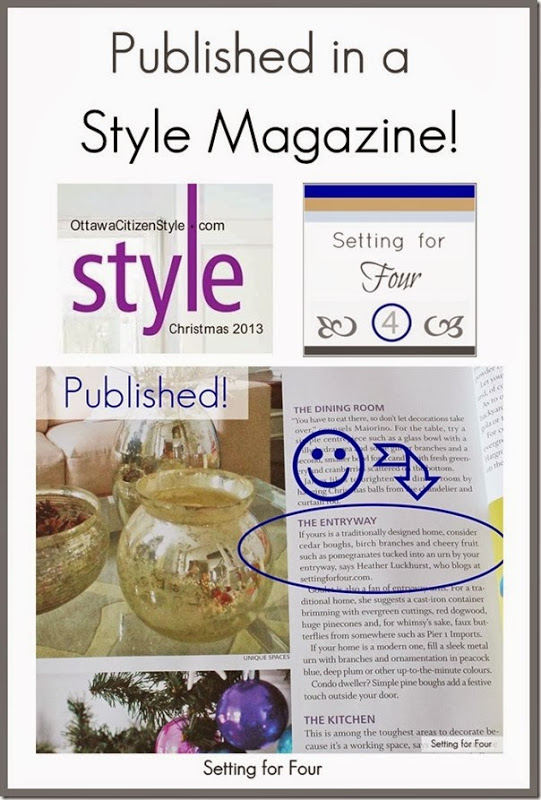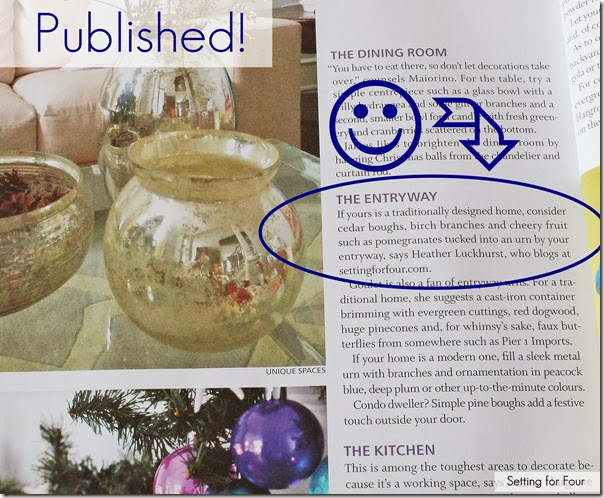 Here's the magazine! Isn't it gorgeous?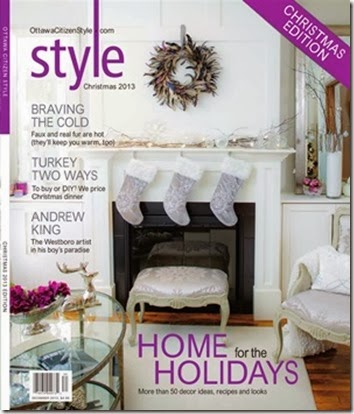 Two months ago I did an interview with Patrick Langston at the Ottawa Citizen. He was writing an article for the Ottawa Citizen Style Christmas Edition on Holiday decor tips from local designers and decorators.
Here is my Holiday Entryway decor tip!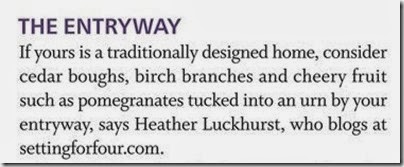 Check out the entire article here!
The article is chock full of lots of fantastic holiday decor tips from local professional designers and decorators.
It's such an honor to be published in this beautiful Style Magazine. When I started my career as an interior decorator and home decor blogger, being in a magazine was just a little flicker of a dream.
Proof that dreams can become reality…. you just never know where your hopes, your plans and your efforts will lead you!!!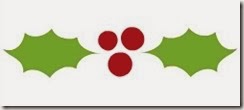 For more Holiday decor tips check out my Holiday Welcome Entryway: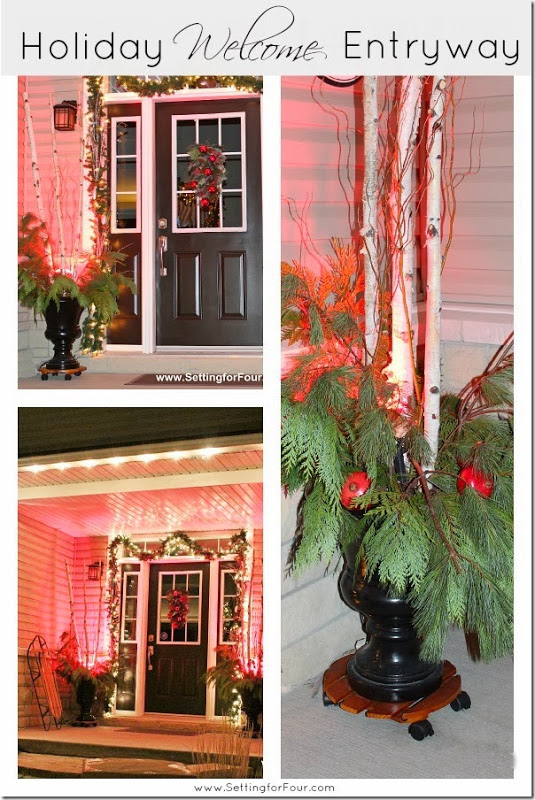 …and my Christmas Home Tour!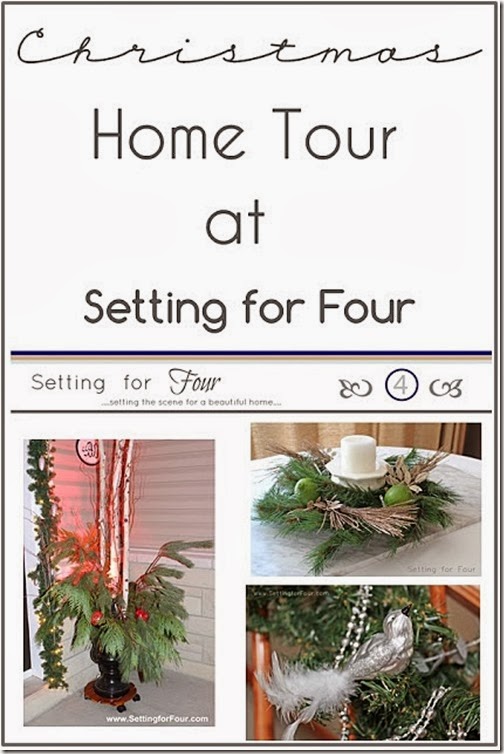 ~ ~ ~ ~
Have you just discovered Setting for Four?
If so, I'd love for you to follow me by email so you never miss an update! Click below!
Or follow along with me here !:
* Thank you SO much for coming by for a visit! I love to hear all of your comments! *
Heather
Written by Heather at Setting for Four
Setting for Four is a home design, décor and lifestyle blog. Focus is on home renovations, crafts, DIYs, tutorials, recipes, as well as family friendly design and decorating ideas that won't break the bank or sacrifice style.

You can find Setting for Four on Google+
Sharing at: