How to make these EASY and inexpensive DIY Easter Eggs with Mod Podge and paper! These black and white Easter eggs have a beautiful French handwriting script pattern. Gorgeous Spring and Easter decor for your mantels, tablescapes and display in bowls and vases too!
To celebrate Easter I made these easy and very inexpensive
DIY French Script Easter Eggs Using Mod Podge and paper!
You'll want to make up a lot of these for your Spring and Easter tablescapes, mantels and to display in bowls and vases!

DIY French Script Easter Eggs Tutorial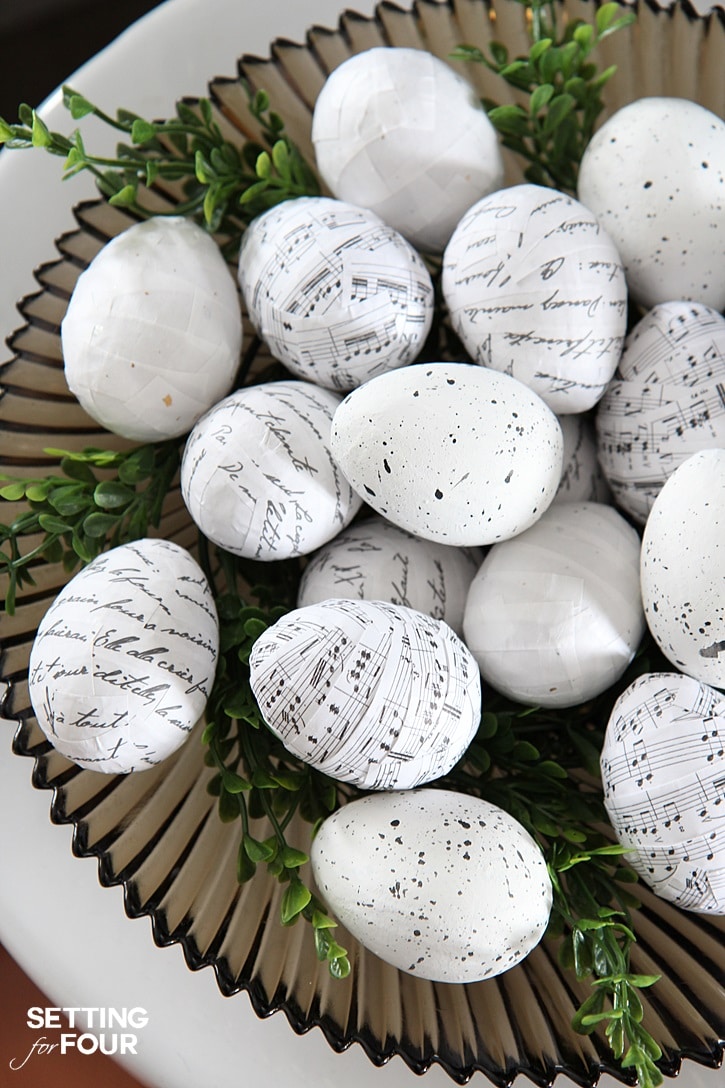 Floral Arrangement With DIY Easter Egg Filler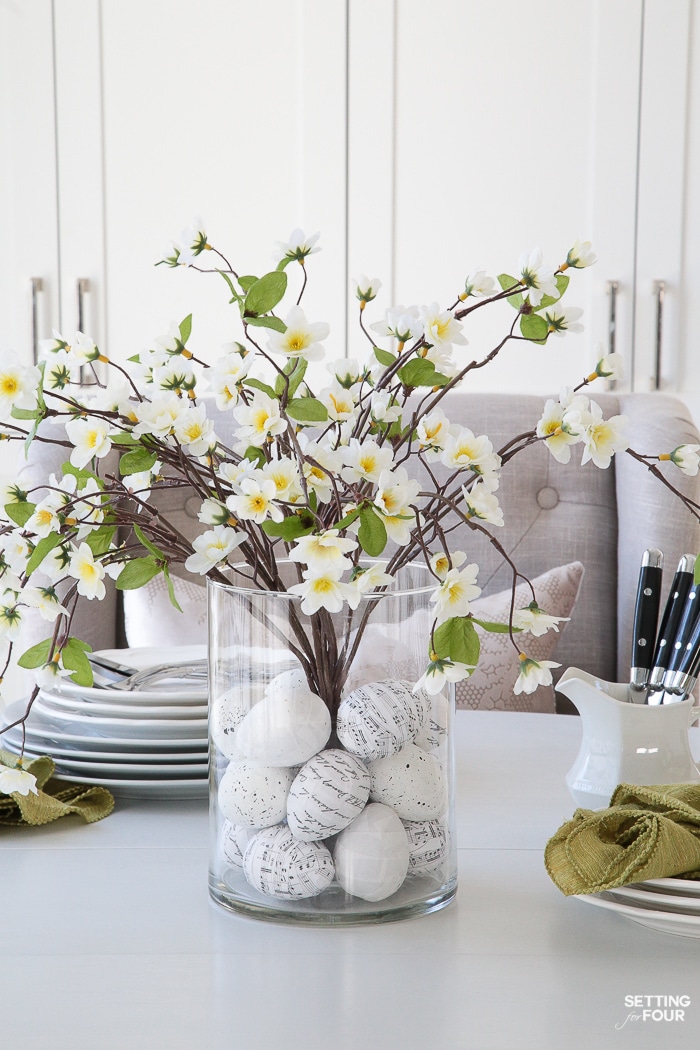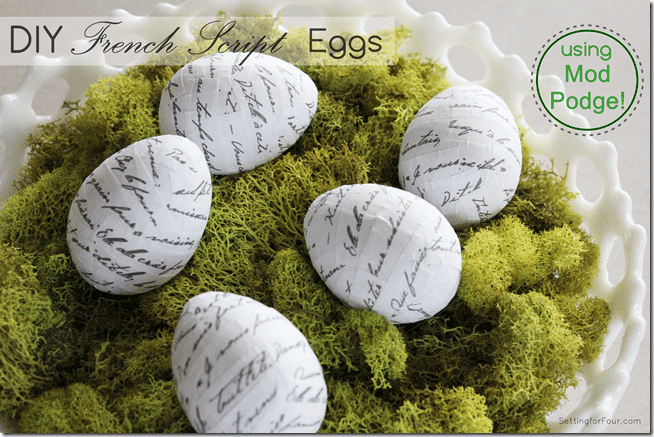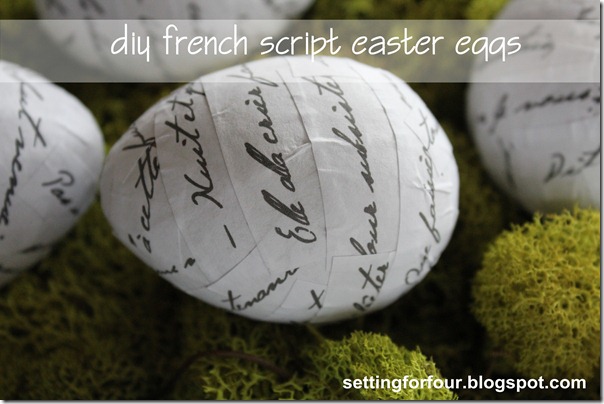 Supplies to Make DIY French Script Easter Eggs
This poem is called La Cigale et La Fourmi (The Grasshopper and The Ant) written in the 17th century by Jean de La Fontaine. 
This poem tells the story of an industrious ant, a carefree cricket and the end of summer! 
 DIY Tutorial:
Print out the poem – you can get it here .
Cut out each line of words into strips.
With a paintbrush apply Mod Podge to back of paper strip and apply to egg.
Press firmly to make sure all edges are glued on.
Keep applying the paper strips until the egg is covered.
You're done – Enjoy!
Here are my eggs all finished and placed on a bed of Reindeer Moss (I love this stuff – I used it to make my DIY Reindeer Moss Spheres).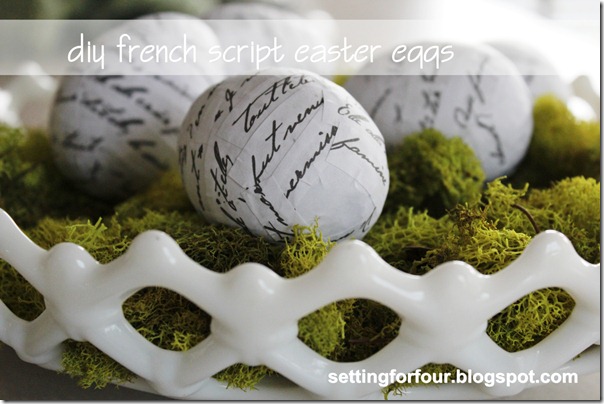 My pretty script eggs are sitting in a Vintage Westmooreland Milk Glass bowl;
I love milk glass and the intricate design around the top of this bowl.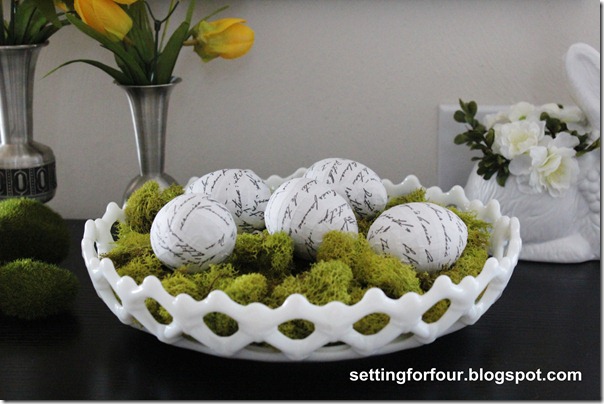 With my DIY Pottery Barn Knockoff Easter Rabbit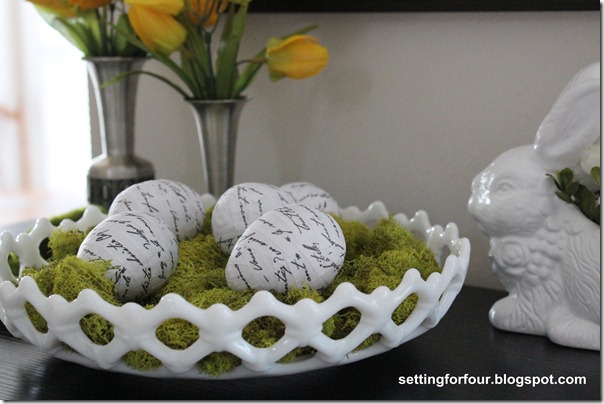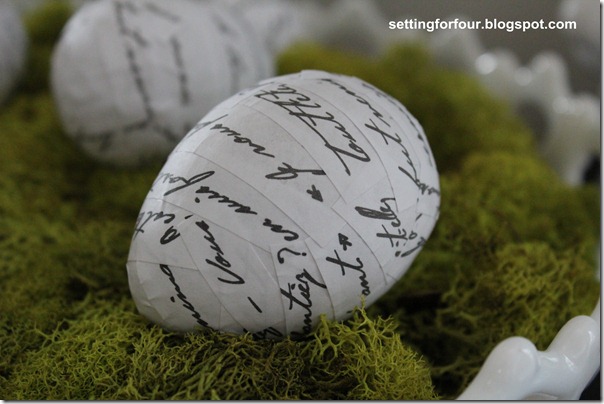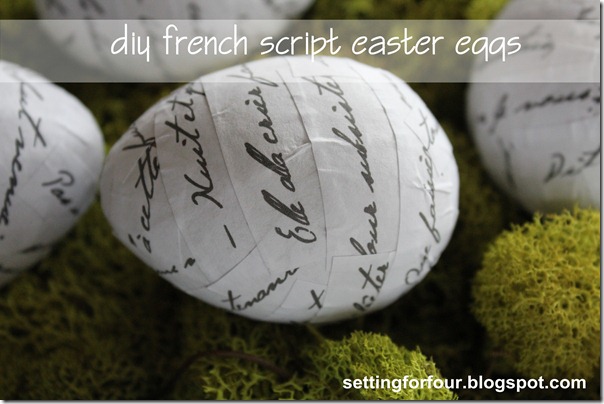 Update
: Here are my
DIY French Script Eggs
in raffia nests that I used to decorate my Spring Table! What a pretty way to decorate a Spring and Easter tablescape!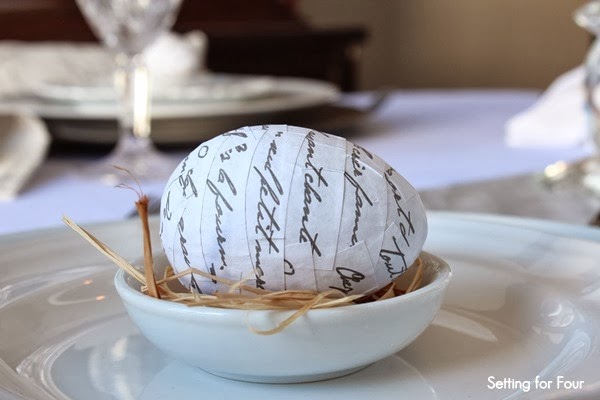 I'm so happy with these French Script Eggs!  Do you decorate your home for Easter?
I hope you and your family will all enjoy the upcoming Easter holiday!
*This post contains affiliate links.
For more Spring inspiration see my: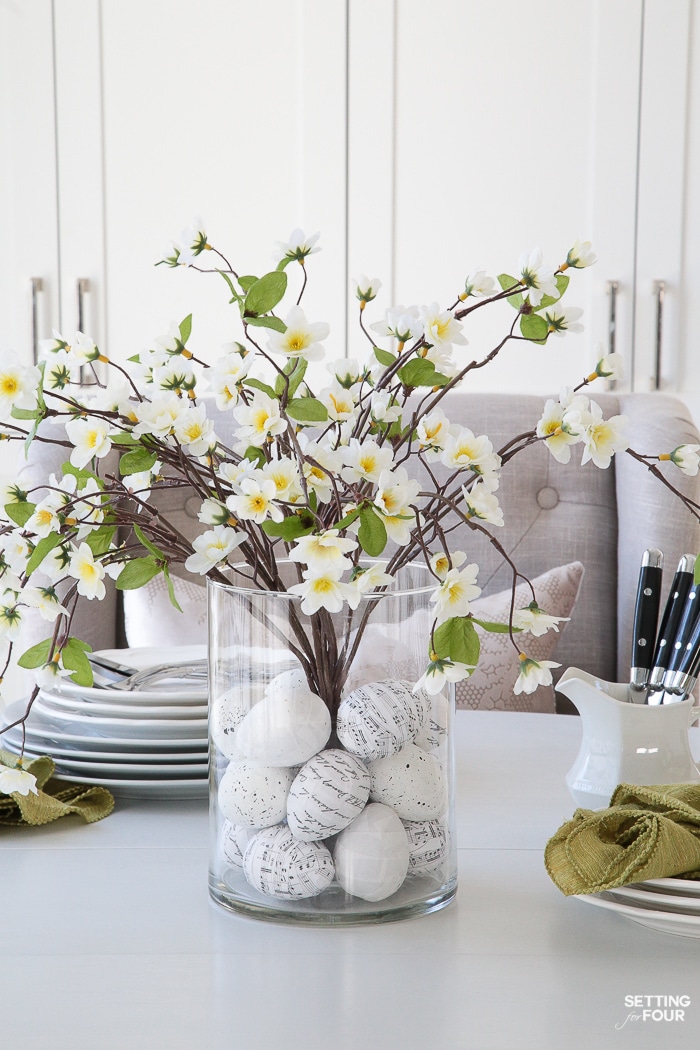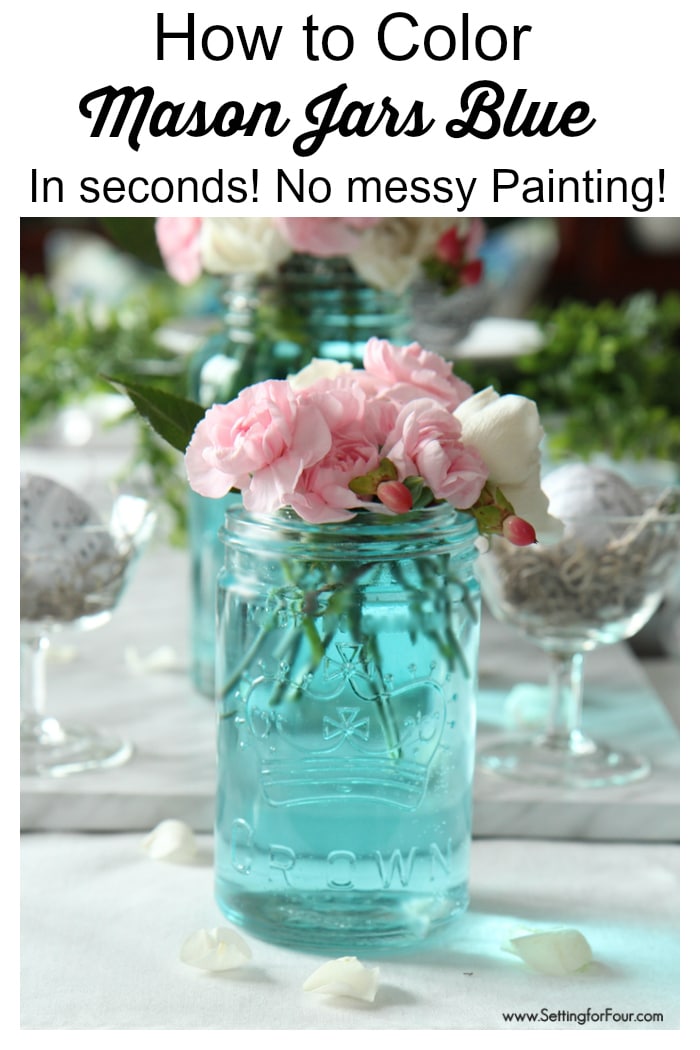 More Easter and Spring Decor Ideas