Fall is upon us and Halloween is not far away!
Don't worry, there's still time to decorate for the season with this last minute DIY!
Here's a super easy and quick Fall / Halloween decor accessory to make for your home:
Easy DIY Glam Crystal Pumpkins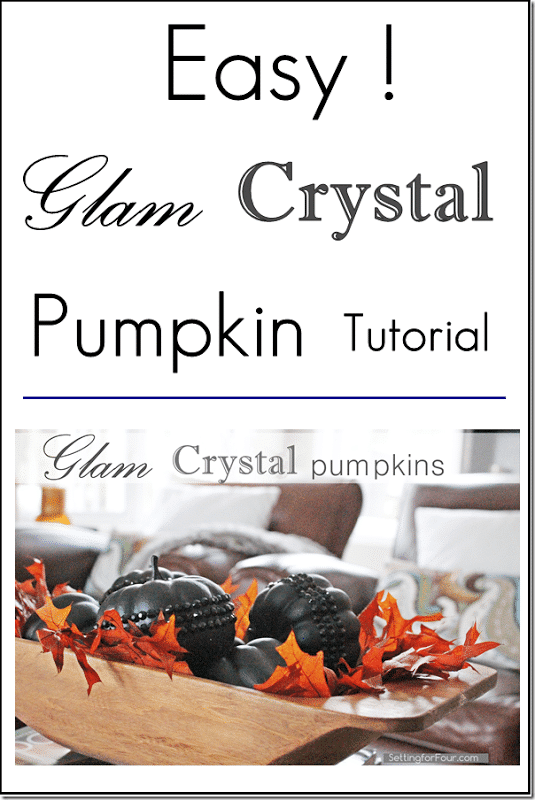 As an interior decorator I love to decorate!  I also love glamour and shine!!  These crystal pumpkins are the perfect way to add a touch of beautiful sparkle to your fall or Halloween decor.
A designer 'rule of thumb' is that every room needs a touch of black. These pumpkins dressed in black are the perfect way to bring this stylish color into a room and can be easily mixed with adorable white baby boo pumpkins and regular orange pumpkins too!!
Just 3 supplies are required…not only are these quick to make (great for last minute decorating!) but they are super budget friendly too!
Supplies: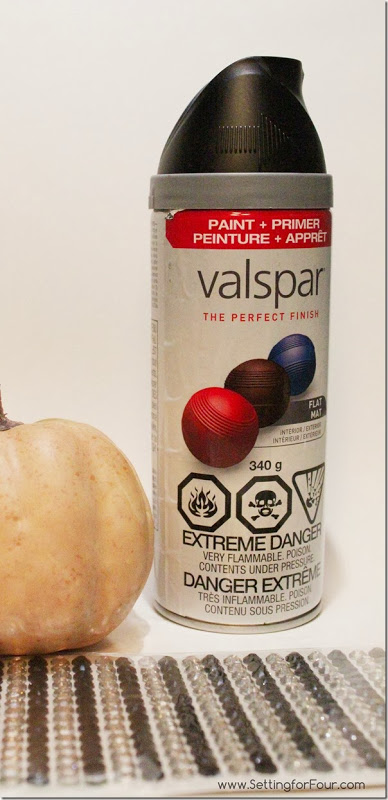 Rhinestones – these are also called 'Glitter Stickers' and are packaged as rows of rhinestones on a sheet.
Small foam pumpkins
Black 'Flat' Spray Paint
– – –
Start by spray painting the pumpkins with black spray paint. Use 2 coats and let the first coat dry before applying the second coat.
When the pumpkins are completely dry: peel off a row of rhinestone stickers and apply them about 1/3rd from the bottom of the pumpkin.  I just eyeballed it!  Continue until you've made a complete ring around the pumpkin.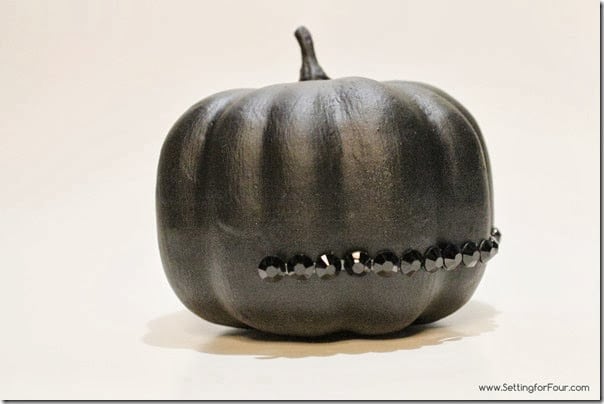 Add another 2 rows of rhinestones above the first row, separating each row by a 1/8 inch space.
I love the sparkle!!!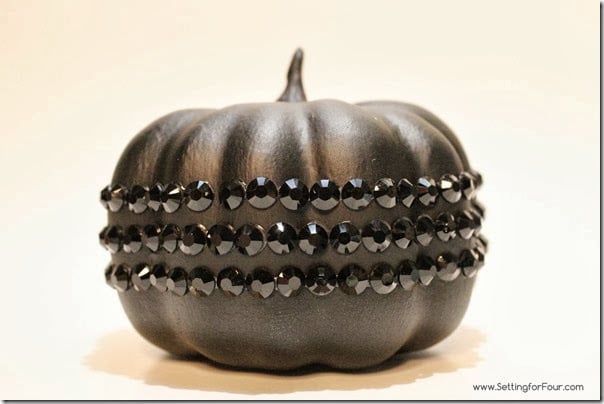 See how easy and quick they are to make?  Once your pumpkins are spray painted, adding the glitter is a great DIY to do in front of the TV watching a football game (like I did! 😀  )
I absolutely love them!  A perfect touch of understated glam and fun!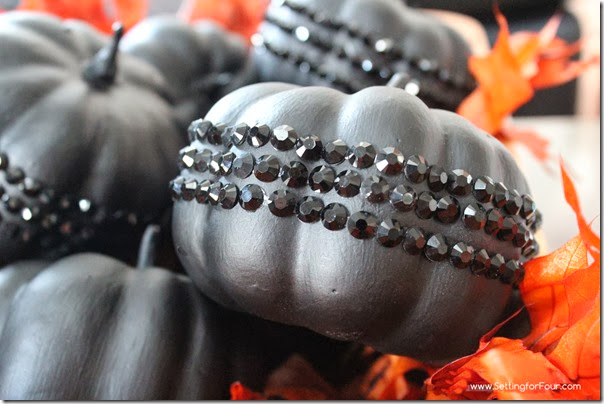 I added several of these DIY Glam pumpkins and a bed of copper colored oak leaves to my DIY antiqued dough bowl.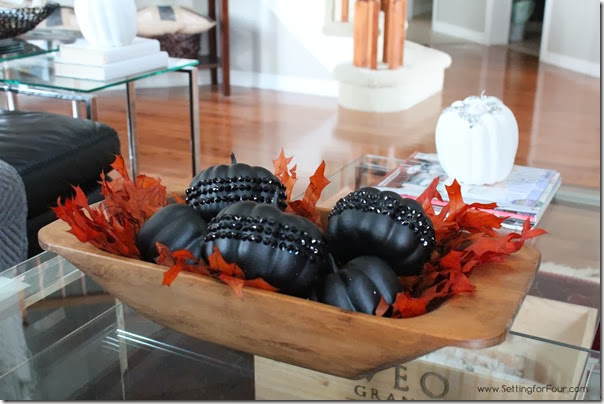 I love the touch of glam they bring to my living room.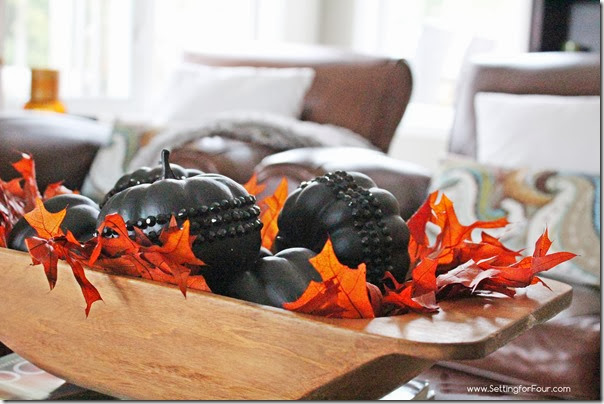 I can't wait for the nights to cool down so that I can light our fireplace and cozy up in one of our club chairs with a warm throw blanket and a mug of hot chocolate..and admire these glitter pumpkins sparkle in the firelight!
These glam pumpkins are also a great idea for fall and Halloween tablescapes too!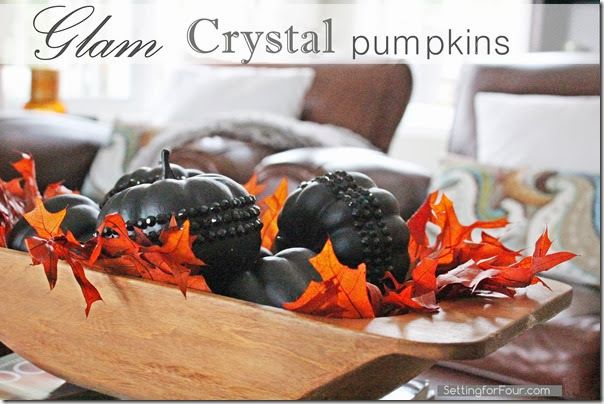 I hope you enjoyed my Easy Glam Crystal Pumpkin tutorial!
Happy fall everyone!