Keep your resin wicker furniture looking gorgeous year after year and in tip top shape in just 3 Steps! How to clean and preserve resin wicker furniture: Learn the 3 steps to best care for and protect your resin outdoor furniture to maintain it's incredible durability and distinctive style.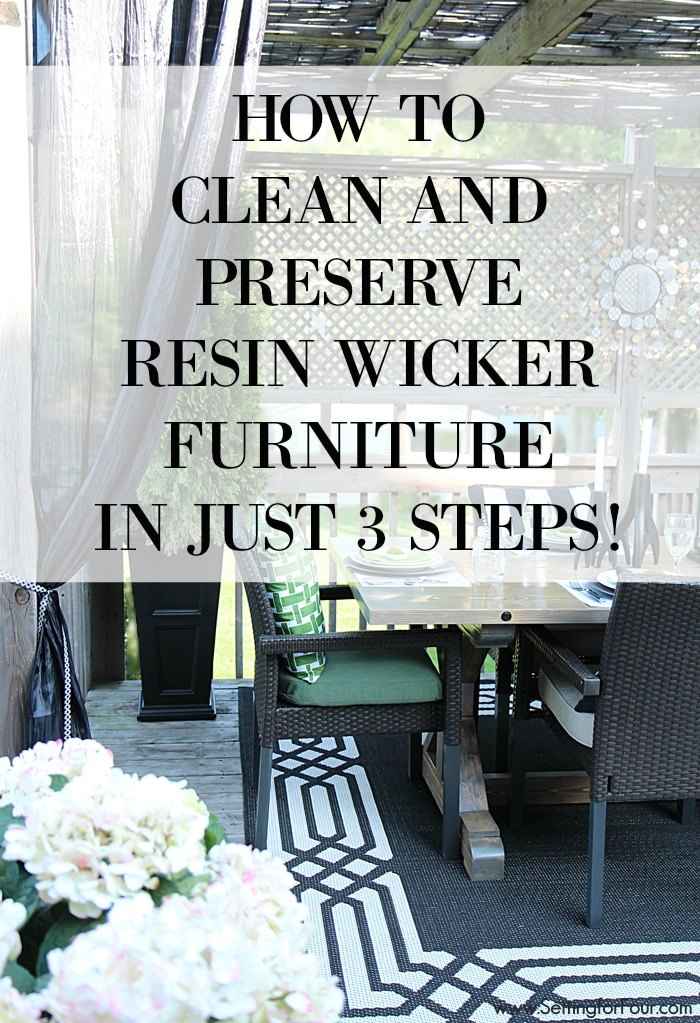 Have you been enjoying your outdoor resin furniture as much as we have this summer? We've lounged and entertained to our heart's content in our outdoor resin dining chairs and conversation set, soaking up the summer sunshine and warm breezes!
With summer coming to a close in a month (insert sad face!) I thought it would be a good idea to share with you how I maintain and care for our resin wicker pieces – it's a good time to give your furniture a good cleaning before you store them away for fall and winter. We usually store our outdoor furniture in our backyard shed in late October when the weather gets colder, before the snow hits!
Our Summer Dining Area and Gazebo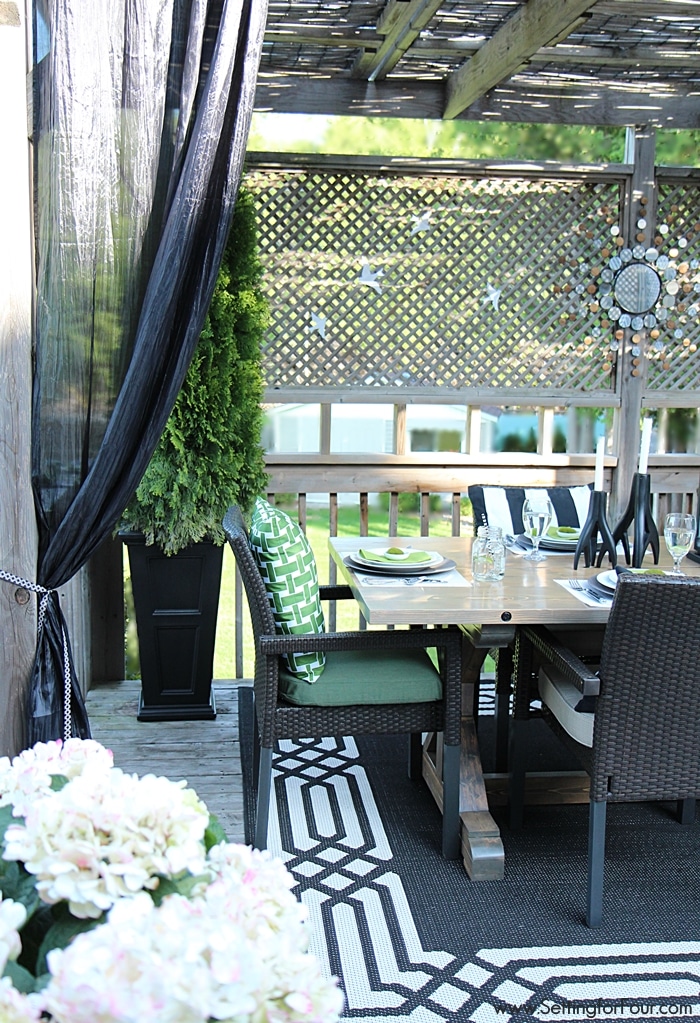 Before we store it all away we give all of our outdoor pieces a good cleaning so that it's not sitting in grime and dirt over the winter months.
Summer Lodge Dining Resource List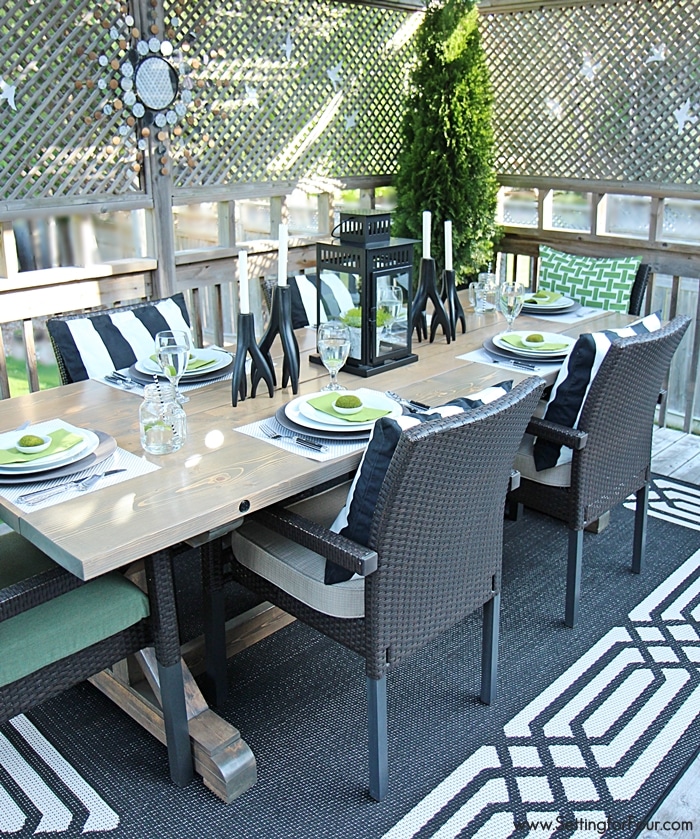 Of course we give it all a light dusting/cleaning when we bring it out for the summer, but if the major cleaning is done BEFORE you put it all away that will really help preserve and maintain the resin wicker material and it's durable properties.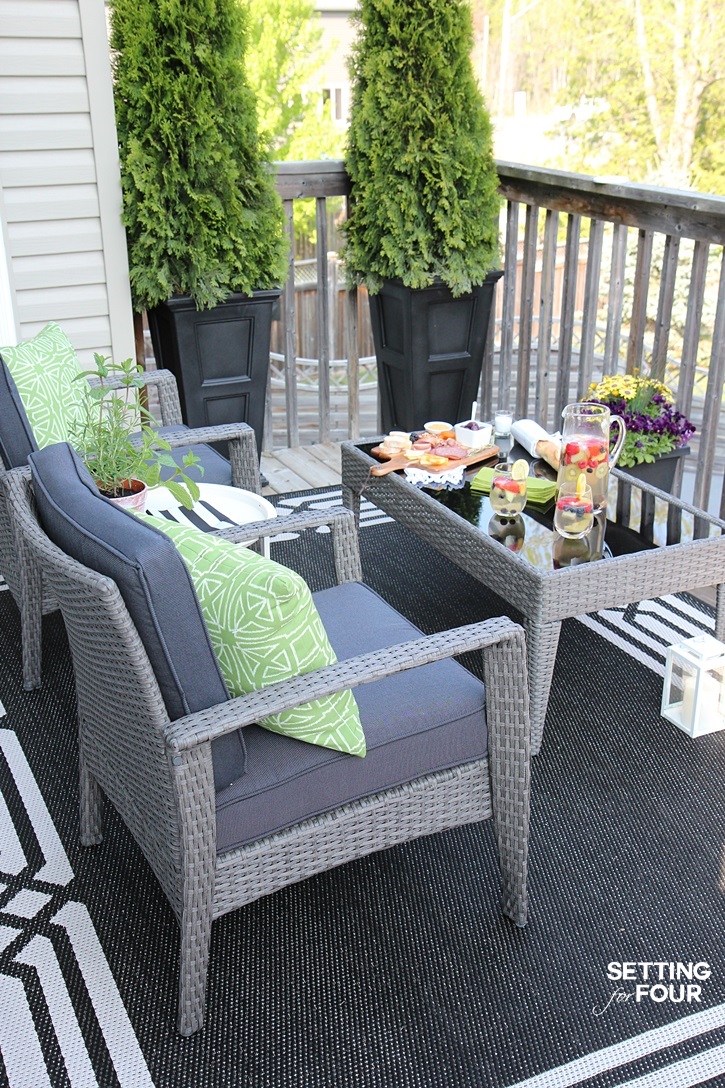 This post contains some affiliate links for your convenience. Click here to read my full disclosure policy.
Here are my steps and tips!
How to clean and preserve resin wicker furniture:
Supplies
Soft bristled cleaning brush
Toothbrush
Mild Soap or mild multi surface cleaner
Water
Step 1: Prepare
Remove all of the glass table tops (that may be in your resin wicker dining table and coffee table) and clean with glass cleaner. Remove all cushions and launder them according to the manufacturer's instructions.
Step 2: Clean
Hose off the resin wicker furniture with a spray hose on a middle setting (not jet – you don't want the water to be too powerful!) to loosen dirt and dust. Resin wicker has a textured surface so use a soft bristled cleaning brush and mild multi surface cleaner or soapy water (one part mild soap to 8 parts water) to clean all surfaces. Use a toothbrush to get into any corners that the cleaning brush can't reach. Rinse and let dry completely.
Special Tip: If your resin furniture has any tree sap on it, remove the sap with a cloth soaked in rubbing alcohol.
Handy Helpers:
Lemon All Purpose Cleaner Lemon Verbena Multi Surface Cleaner
At the end of the season move the furniture to a sheltered area such as your garage or shed…or store it in one of these outdoor portable storage sheds – we have one and love it! Drape the furniture in drop cloths if possible to protect from dust.
If you follow these cleaning and storage tips you'll preserve your wicker furniture pieces for years to come!
I hope you liked these How To cleaning tips!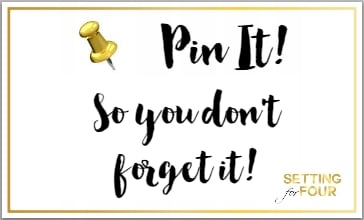 I thought it'd be fun to take a look at some dreamy outdoor spaces that feature resin furniture – aren't they gorgeous?
Enjoy the rest of your summer everyone!
You may also like: