Stay organized and never miss an important appointment or holiday! Get your FREE calendar for May 2016!
Hello friends! I'm sharing a FREE calendar for May with you today – just print (using the link in this post)! I've added important reminder dates and holidays for the month: May 8 is Mother's Day, May 21 is Armed Forces Day (USA), May 23 is Victoria Day (Canada) and May 30 is Memorial Day (USA)!
There is also a spot to add notes…and you can add important reminders for the upcoming months as well as to-do tasks using the stars at the bottom of the calendar!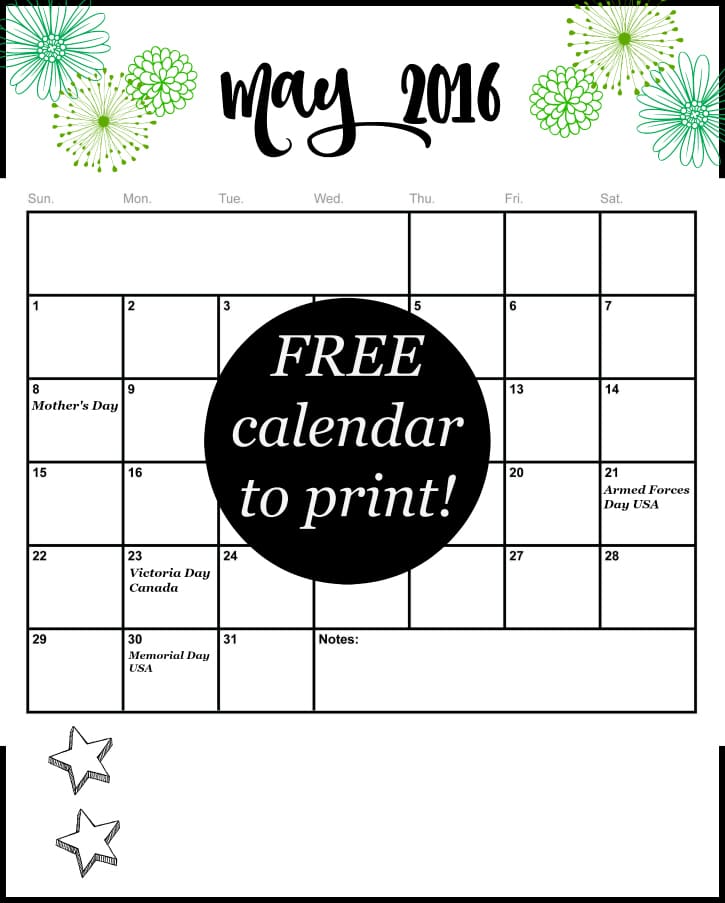 Go here to print the FREE 8 x 10 May calendar! Add it to your bulletin board, family command center or frame. I frame mine and keep it by my kitchen in a small gallery wall I made – I'll show you that soon too!
This month I've been busy with:
prepping our spring gardens and flower beds
getting our garden tools and pots all set up in our DIY potting bench
moving our patio furniture out from storage onto our deck
and renovating our kitchen (so exciting and can't wait to show you the process!). Stay tuned to see the before and after plus all the design decisions we made along the way!
I'll be adding these chores to my May calendar:
Make a DIY herb planter (I love to make a big herb planter pot up every spring and put it on our back deck, right by our kitchen patio doors – it's so quick and easy for us to grab fresh herbs for meals and summer drinks!)
Make flower containers for our back deck and patio
Get our Restoration Hardware inspired farmhouse table out of storage and give it a clean – all of our friends LOVE our DIY farmhouse table that we made for under 200$!! It sure beats Restoration Hardware's whopping price tag of 4,600$!
Decorate my front porch and back pergola dining area
Hopefully we'll have a chance to paint our Adirondack chairs for our fire pit seating area! The paint has held up well over the years but needs a freshening up!
I hope you enjoy your free calendar for May!
If you're looking for quick and easy Mother's Day Gifts to make check out my DIY Mother's Day ideas for inspiration – see are lots of craft and decor ideas that Mom will love!
You may also like: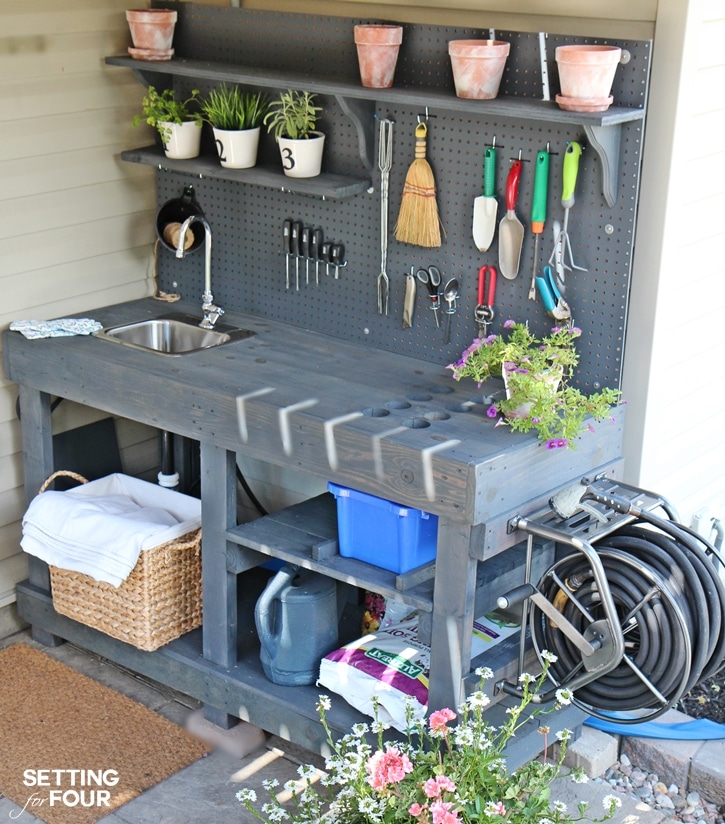 DIY Farmhouse Table – Restoration Hardware Inspired!