How to Plant an Easy Outdoor Potted Herb Garden and Tips for Planting and Taming Invasive Mint! Healthy and Delicious!
I'm so excited to share my latest gardening adventure with you! Do you love fresh herbs and gardening? So do I! So every summer I plant an outdoor herb garden in a big pot and keep it on our deck by our kitchen patio doors. A potted container of fresh herbs is a handy and quick way to add snippets for our salads and summer drinks!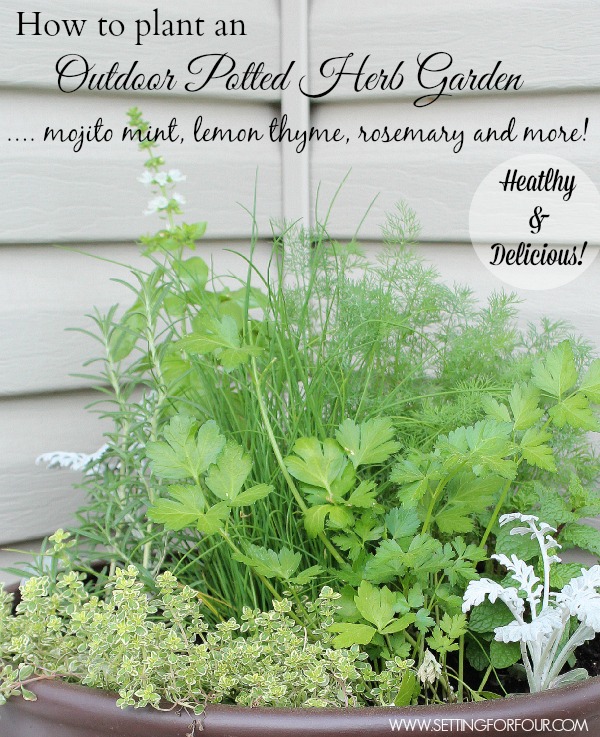 Let me show you how to plant one up and some tips and tricks I've learned through the years to make it grow quickly…and a clever tip on planting and taming mint, which is so invasive!
Planting an outdoor herb garden container is such a healthy and delicious way to garden for the summer! Get the kids involved too! My boys have always loved to help plant up our summer herb container and watch the plants grow.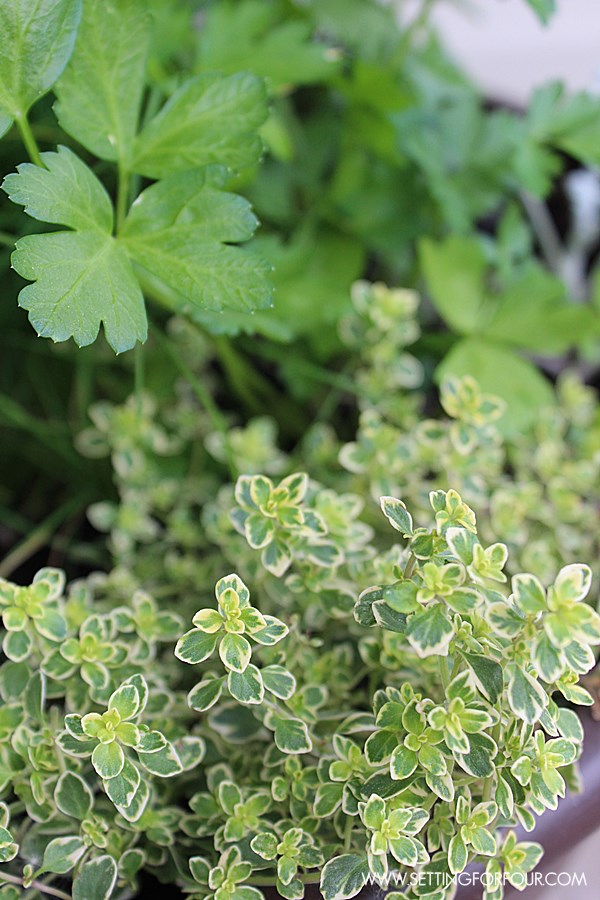 We love to add dill, lemon thyme and chives to our meat. Salads taste so much more flavorful with dill, parsley chives and lemon thyme too!
We love to add mojito mint to our summer ice tea and lemonade drinks …and of course it's delicious with Mojitos!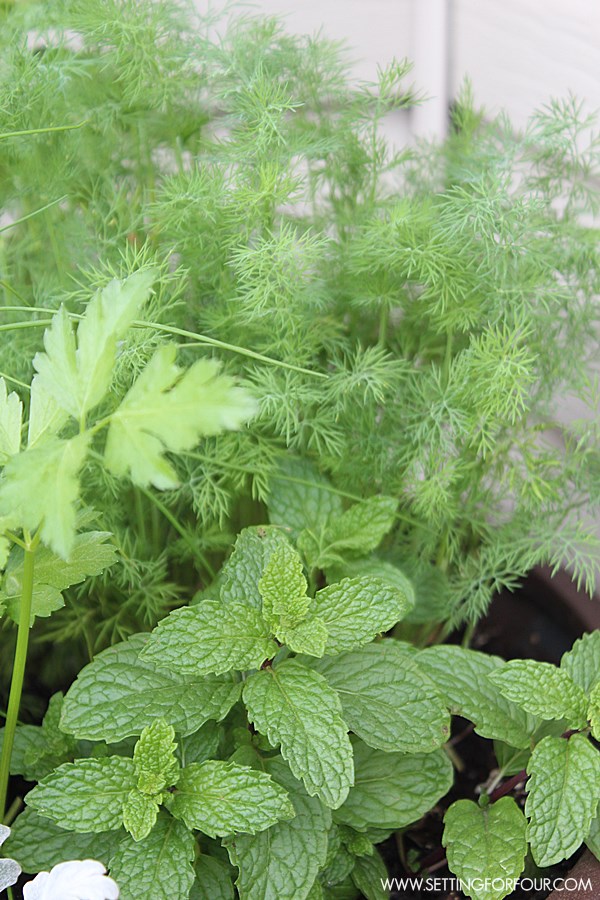 Herbs:
Mojito Mint (this is a new type of mint I found this summer – it's delicious!)
Lemon Thyme (this species of thyme has a yummy lemony flavour)
Rosemary
Sweet Basil
Chives
Dill
Flat Italian Parsley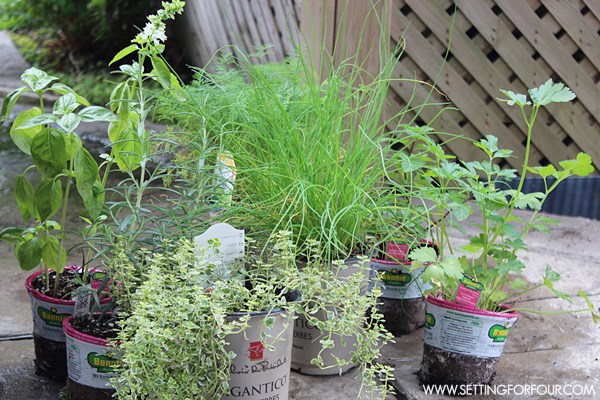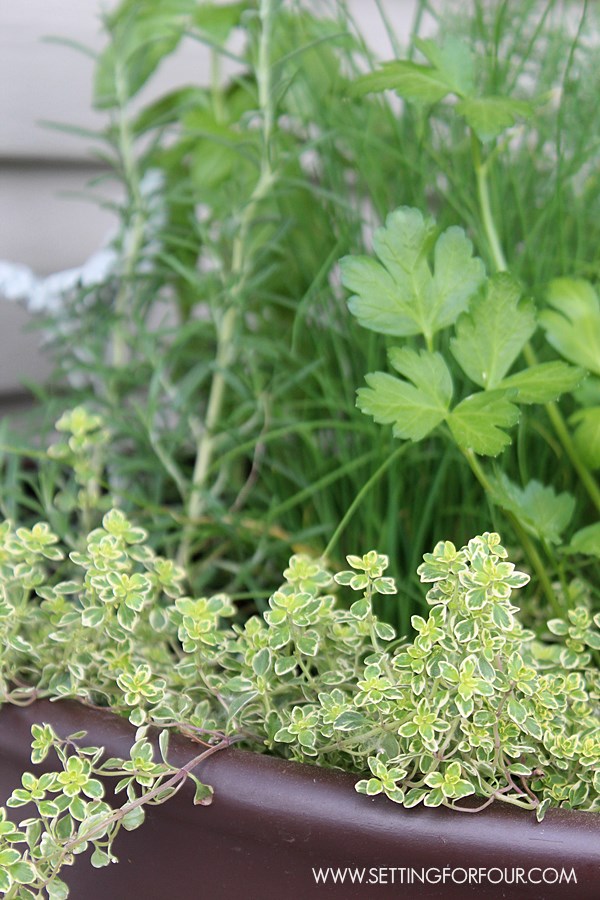 Herb Garden Planting Tips:
Add potting soil to a large outdoor pot, leaving a 2 inch space from top of soil to top of pot.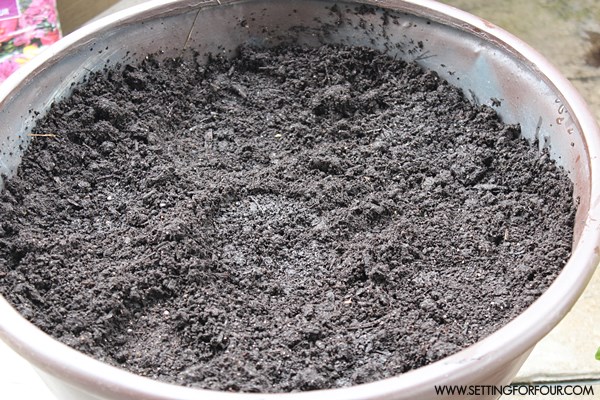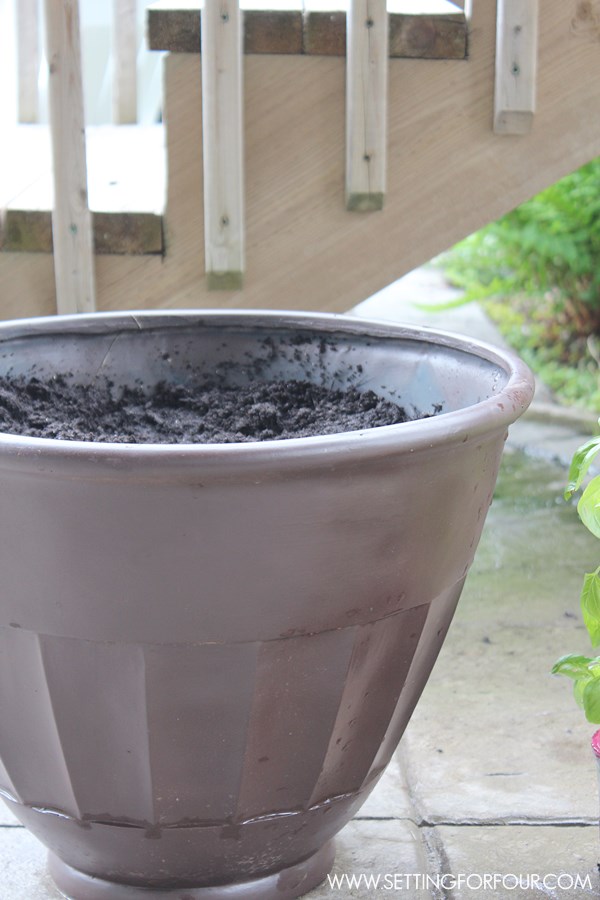 2. Water all herbs.
3. Take first potted herb and squeeze around middle and bottom of the plastic pot to loosen roots from the pot. This will let the herb slide out of the pot easily.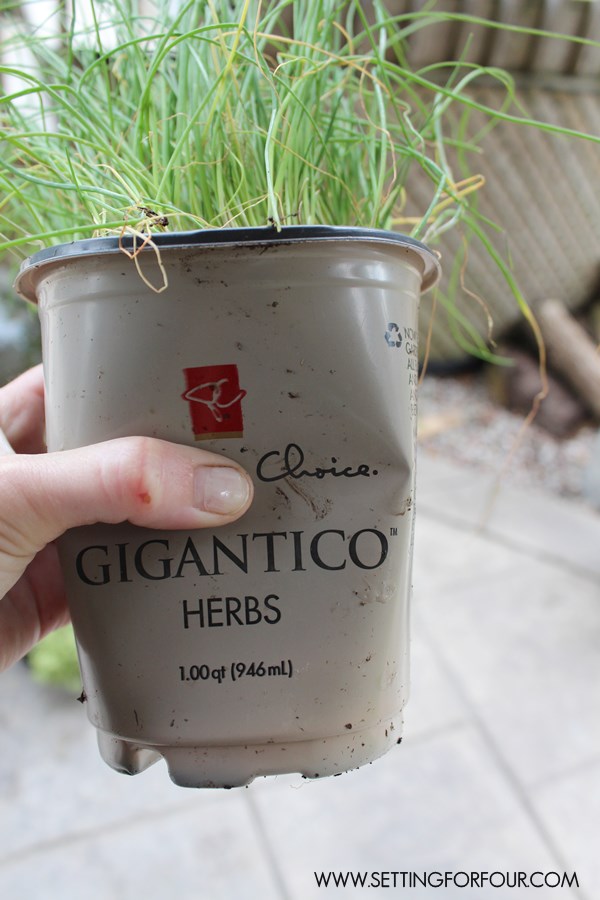 4. Gently pull apart roots at the bottom and at sides. This will activate new root growth and will get rid of bound roots. Loosening the roots will allow the herbs to grow quickly!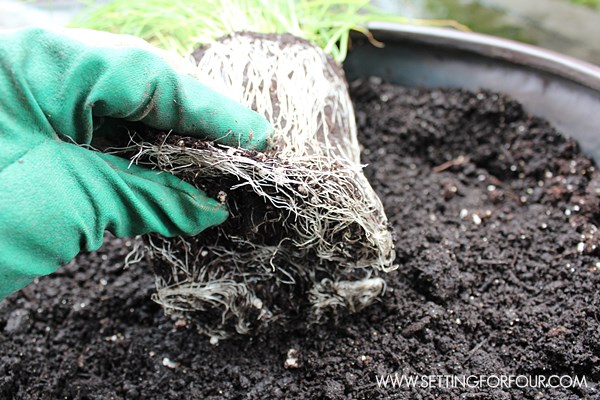 5. Dig a hole in soil, in the middle of the pot, to the size of the herb root mass.
6. Plant herb and lightly pack soil around it and tamp down the top of the soil around the stem.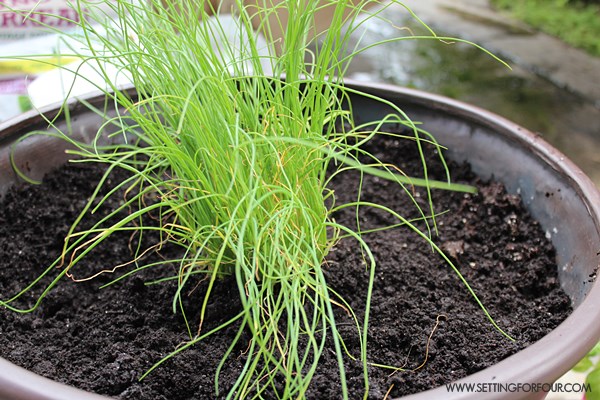 7. Plant remaining herbs in the same way, planting remaining herbs around the middle one.
8. Best Tip for Planting and Taming invasive Mint!: Mint is super super invasive! If you don't contain the roots they will take over the entire pot and you'll end up with an entire container of mint! This is the best trick I have found that really works: