Best Tip for Planting and Taming invasive Mint!: The best trick I have found and use with success is to to simply pot the mint in a tin can! It's like a mini 'jail' for the mint roots – and it really works!! The mint will still grow and the even though there is no drainage in the tin can, the soil will dry out nicely and the mint will grow!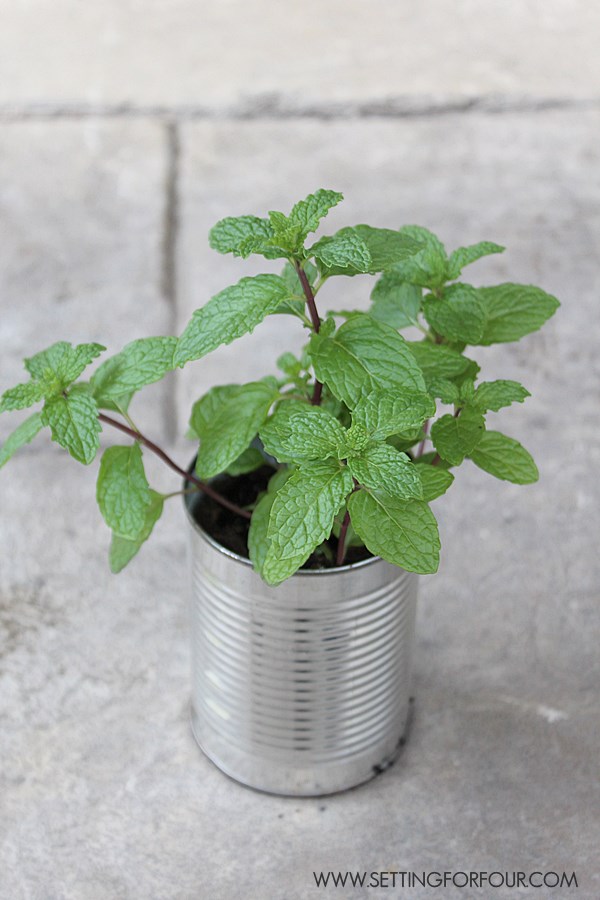 9. Water completely.
10. Enjoy!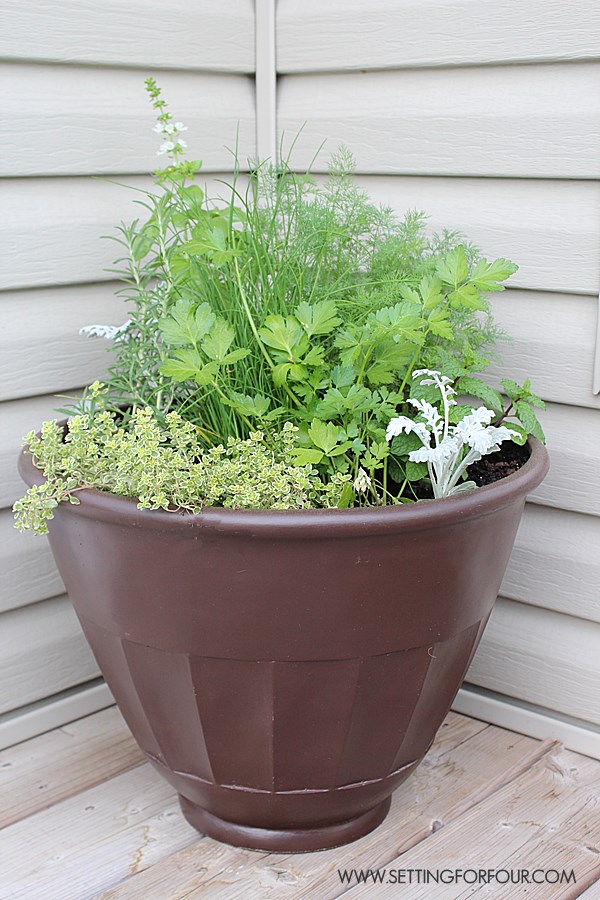 This year I also added a couple of dusty miller plants that I had left over from some other containers I planted up – perennials, annuals and herbs planted together look beautiful!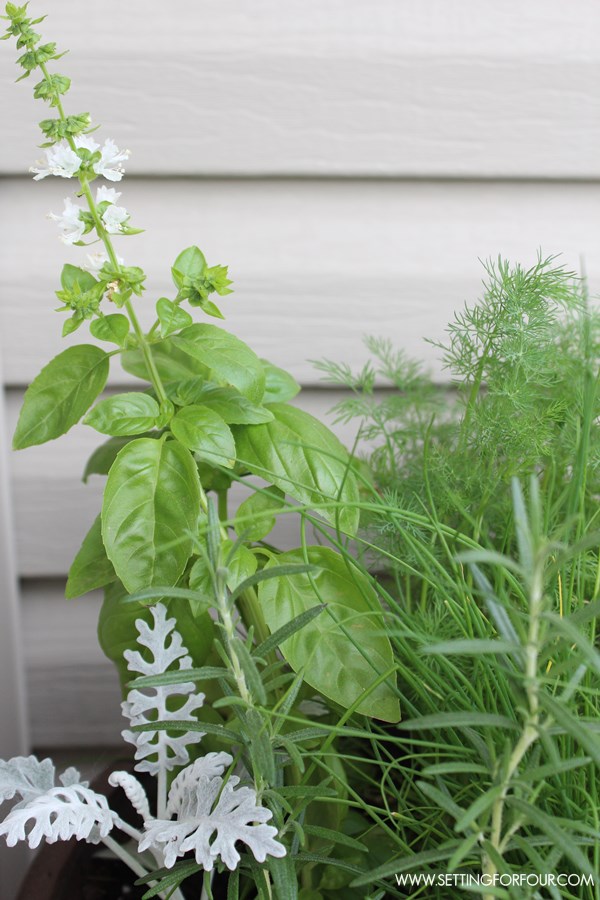 I hope you get to create a fresh herb garden this year and enjoy them with your meals and summer drinks too!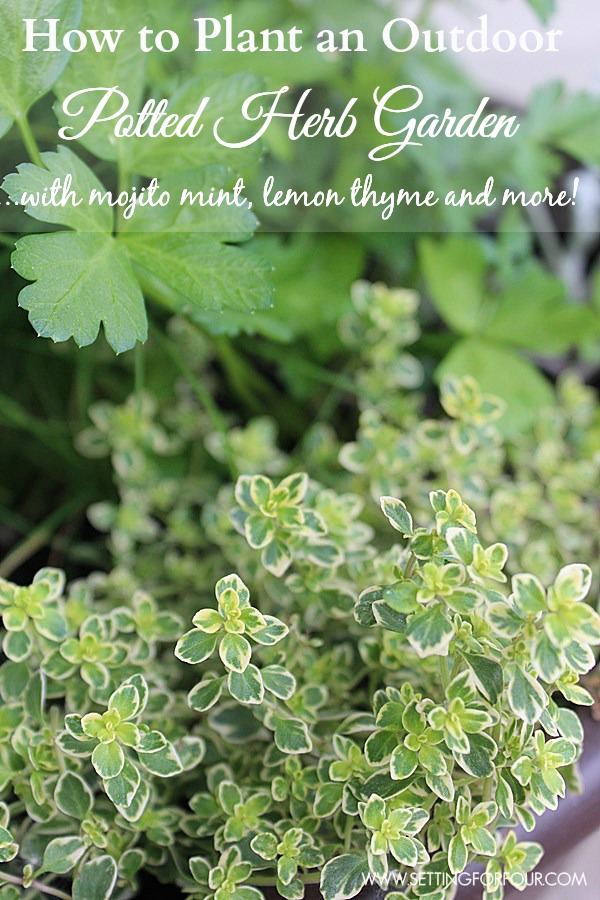 For more gardening and outdoor posts check out: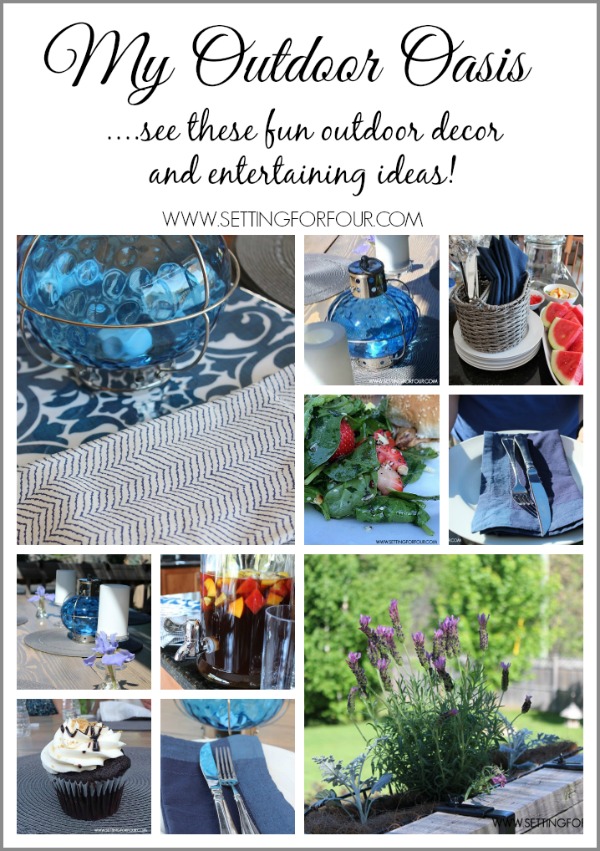 Storage and Organization Ideas for Yard and Garden Supplies :