DIY Home Decor Idea: Looking for a quick and easy way to give your standard bookcase a stylish update? See the tutorial for this clever DIY Bookshelf Makeover with Fabric!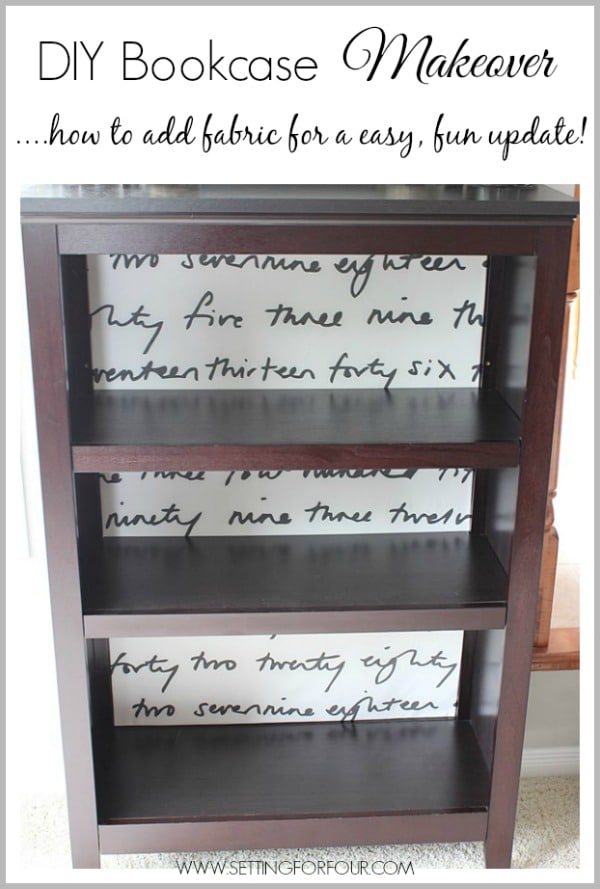 Do you have a standard white or brown bookshelf at home? Looking for a simple, quick and easy way to dress it up and give it a stylish update? Here's a no-sew trick using fabric to line the back of your shelving unit to make it unique and fun! In one afternoon or evening you can turn your bookcase, storage unit or armoire into a stunner and update your room all at once!
I gave you a sneak peek of my DIY fabric lined Target bookshelf in my Living Room Makeover post; here's the tutorial so you can DIY your own cabinet or bookcase!
DIY Fabric Lined Bookshelf Makeover
I've had this simple, inexpensive Target bookcase for about 4 years, it's survived two teens and one 700 mile military family move and is still in great condition! I love it's size, the tapered legs and molding on the top edge…and it's been really useful for living room storage as our family bookcase organizer. But, I was growing tired of the dark brown color: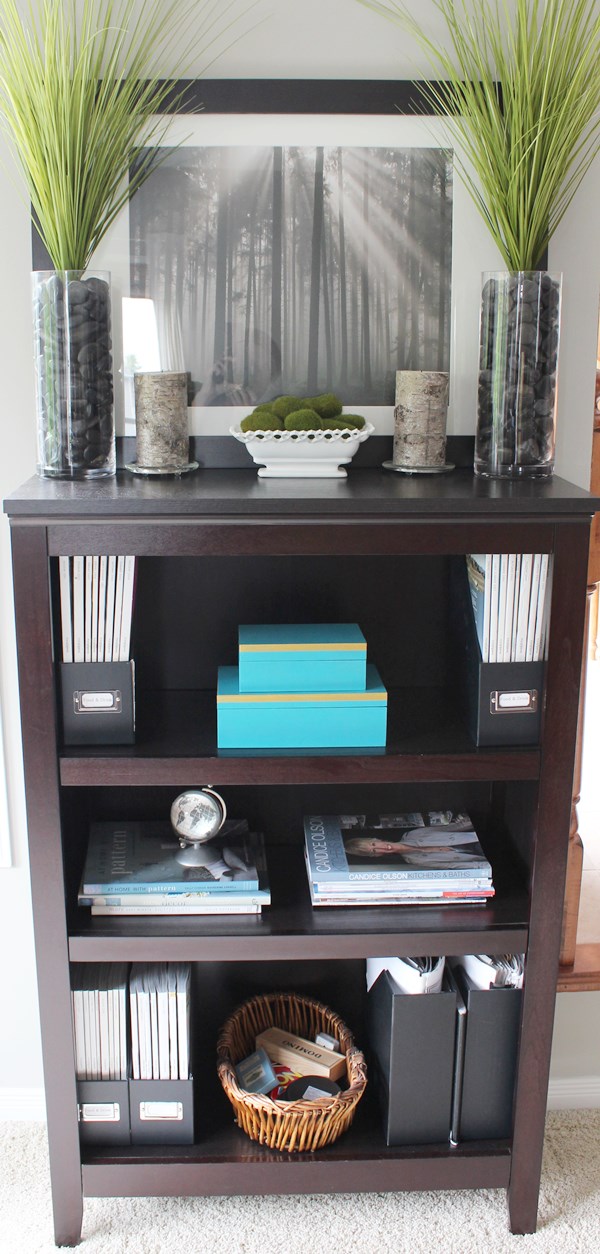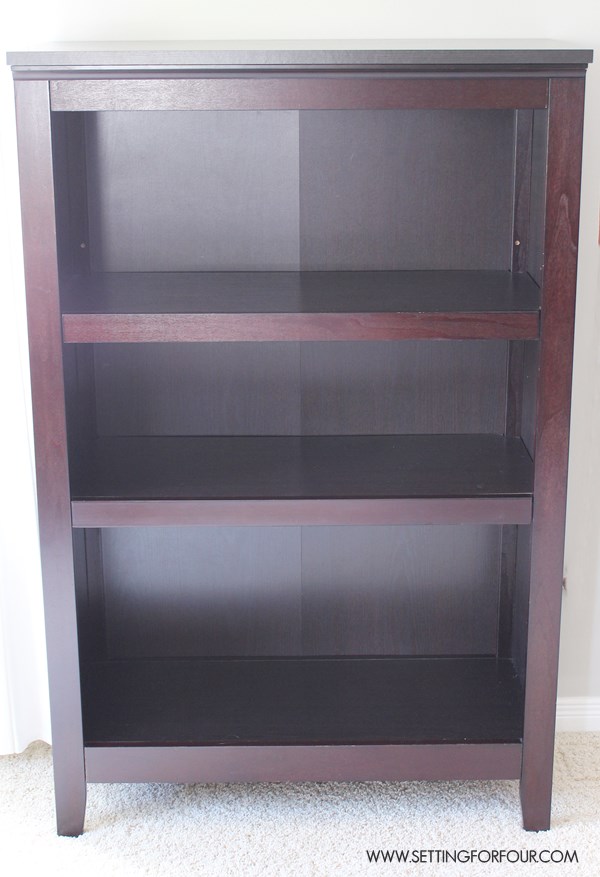 When I found this gorgeous white and grey fabric I knew I could give this little 'bookcase that could' a quick face lift to tie into the DIY pillows and add some pattern to our living room at the same time.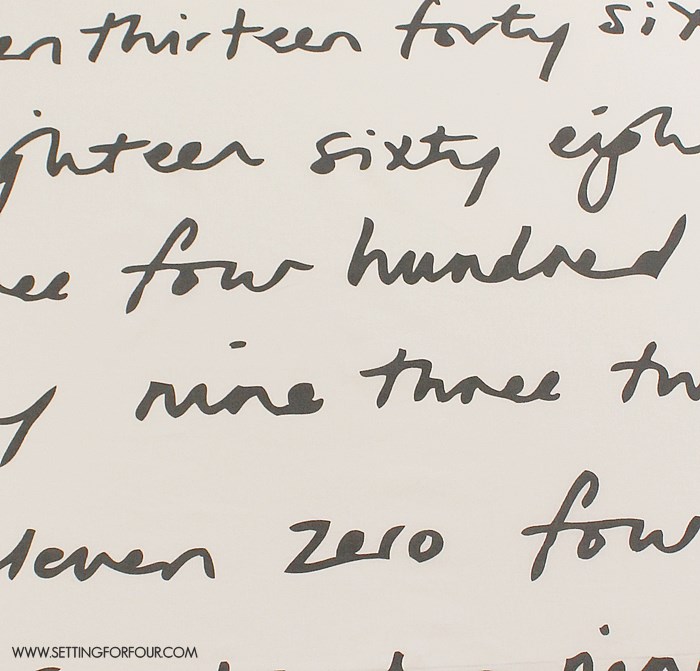 I love taking furniture and decor pieces from ordinary to ooh-la-la with high end, custom DIY treatments! It's the subtle addition of layers of texture, color and pattern that makes a room feel cozy and interesting….and it doesn't have to break the bank!
This is one way to do it without a huge investment of money and time – and who doesn't love that???
Supplies:
Tutorial:
1. Remove shelves from bookcase.
2. Measure the back of the bookcase's length and width.
3. Cut poster board to size for width. I had to cut a second piece of poster board to add to the first piece to get the length I wanted. Tape the two pieces together with clear tape.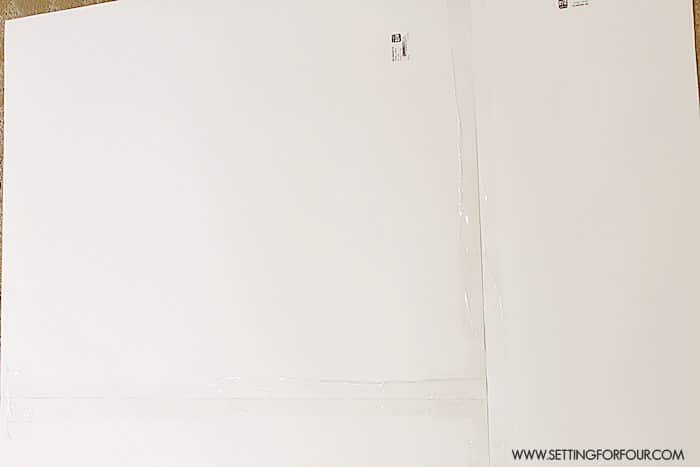 4. Lay posterboard onto wrong side of fabric and cut fabric 1.5 inches bigger than poster board.