5. Wrap fabric onto poster board, like you would a present, and secure edges of fabric with clear tape.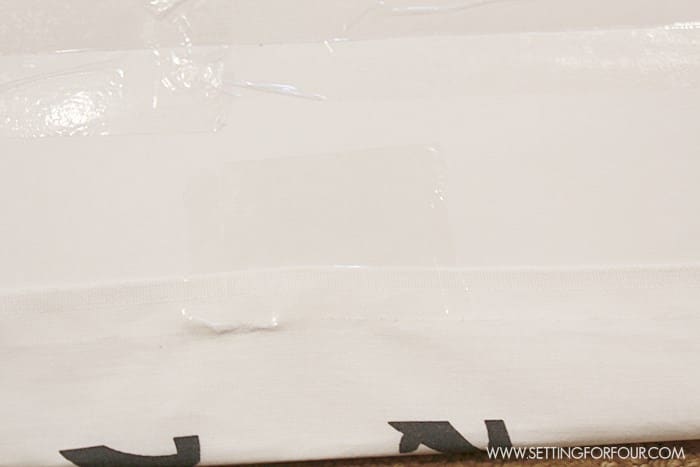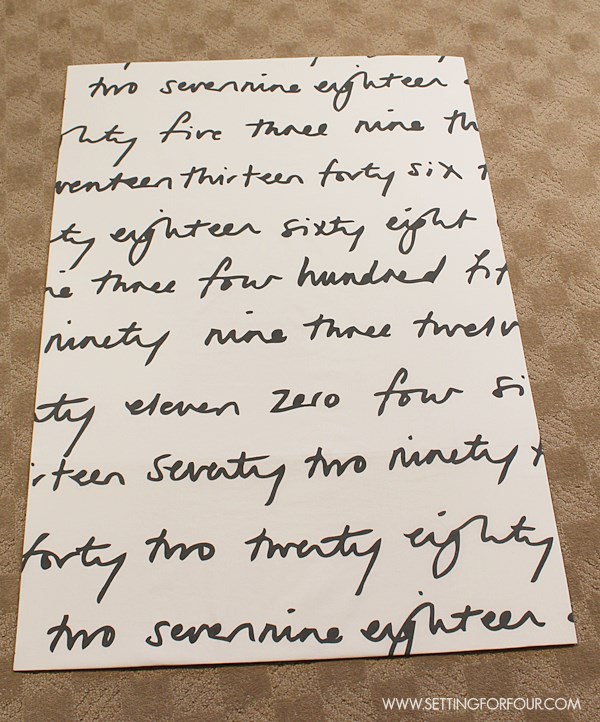 6. Add double sided tape to the wrong side of the fabric covered poster board. Add double sided tape to the top edge and bottom edge.
7. Place fabric covered poster board onto bookshelf back pressing along the top and bottom edge so that the double sided tape sticks to the bookcase.
8. Replace shelves.
9. Organize, style and enjoy!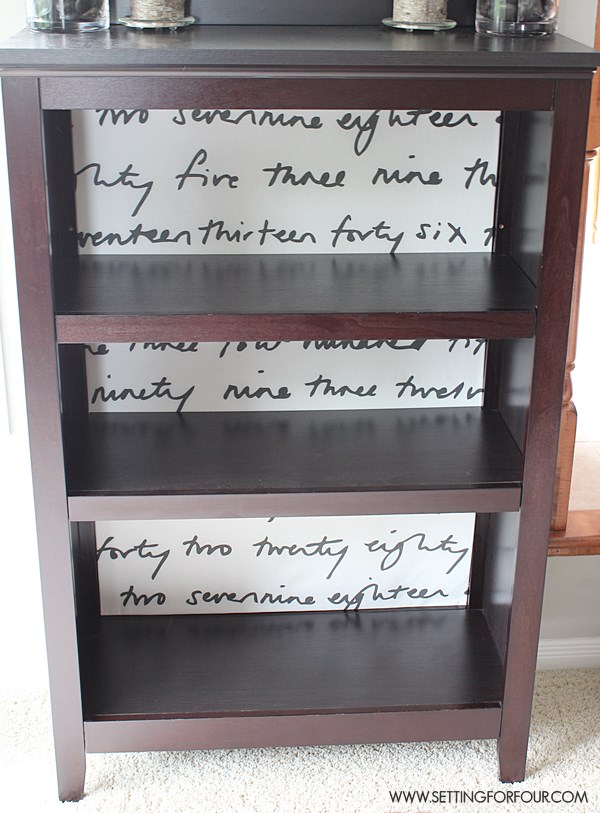 This is such a simple fun and no-sew way to add a pop of pattern and color to a boring bookcase! This can be changed up as often as you want with another fabric for a whole different look.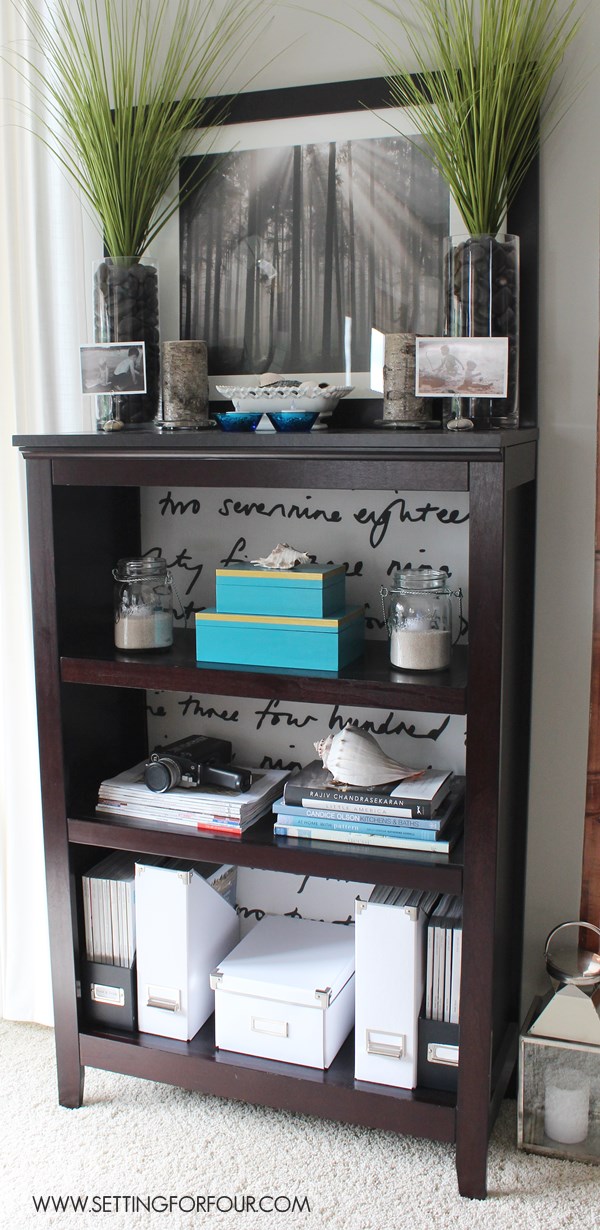 What a great way to add color without making a long term commitment!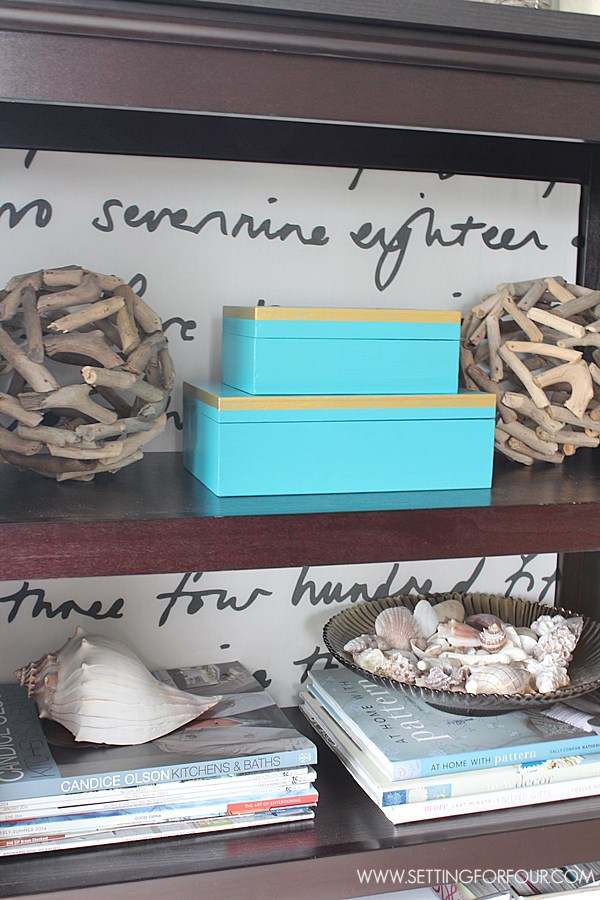 I have plans to paint this bookcase what color would you suggest? I'm thinking a soft whisper of blue would look great in this room, then of course I do love gray… let me know what your color vote is in the comments below!
I hope you enjoyed my Bookshelf Makeover! Do you have a ho-hum bookcase or shelving unit that could use this DIY fabric treatment?
Psst…to see the rest of my living room updates check out my Quick and Easy Living Room Makeover :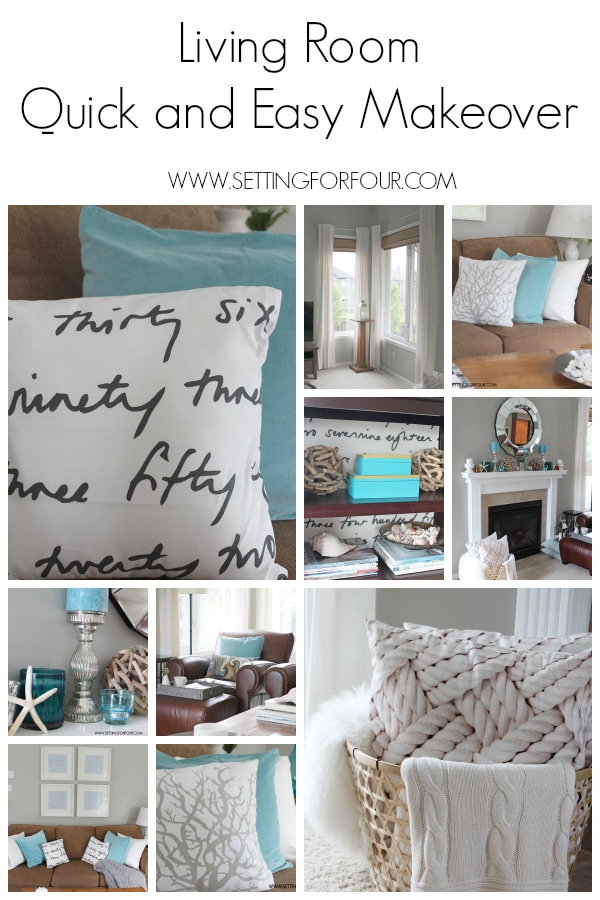 and my Living Room Mood Board!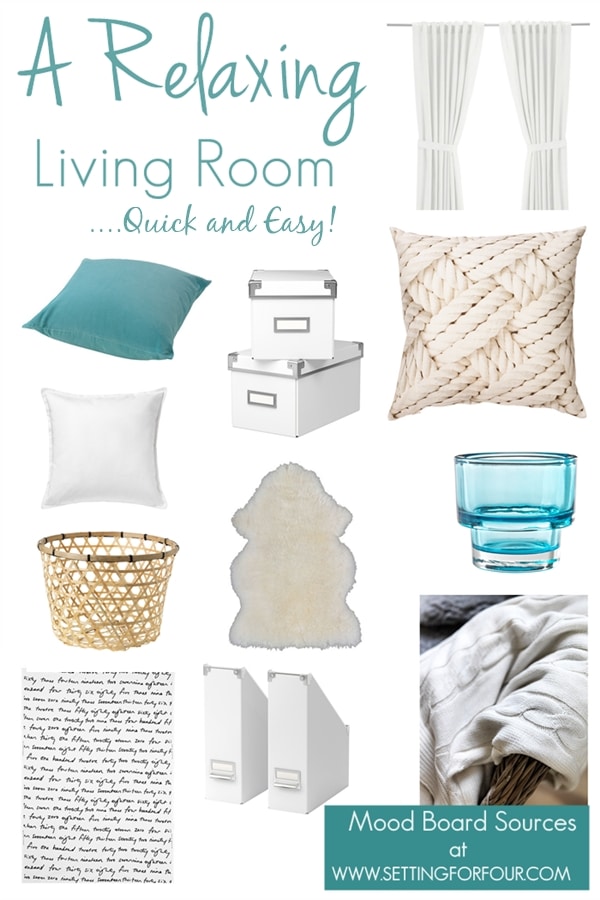 7 Ways To Make A Small Room Feel Larger Instantly!