See these Christmas Mantel Decorating Ideas With Deer, Stockings & Decorative Christmas Picks & Sprays! Tips on a simple, easy way to hang stockings and add lights to a fireplace mantel.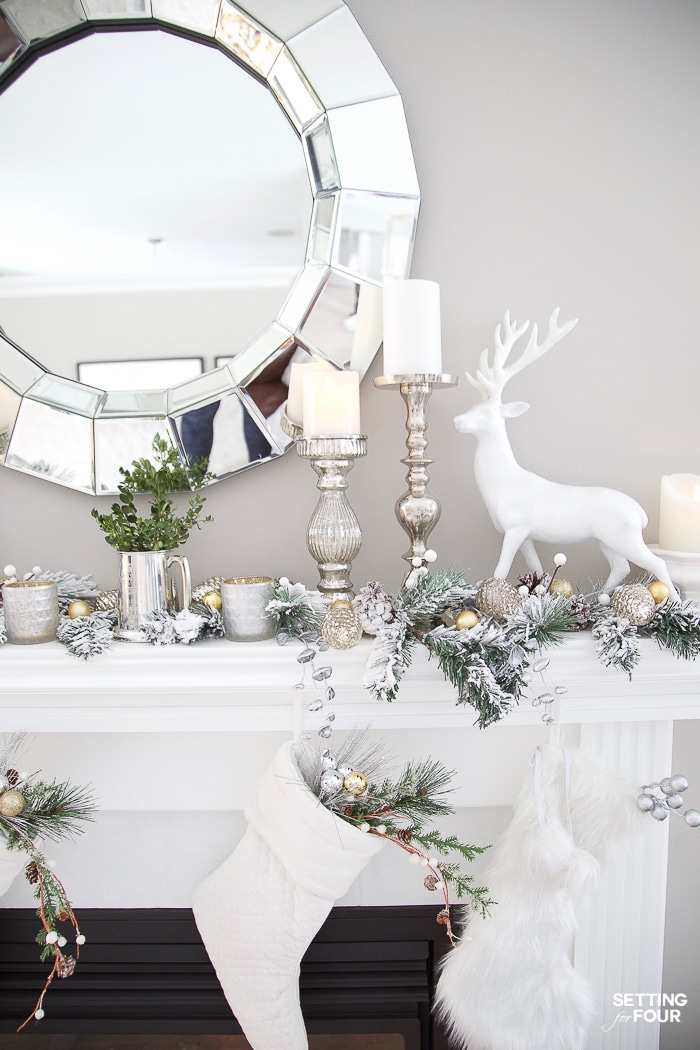 Christmas Mantel Decorating Ideas With Deer, Stockings & Decorative Christmas Picks & Sprays
See all the decor product links at the end of the post.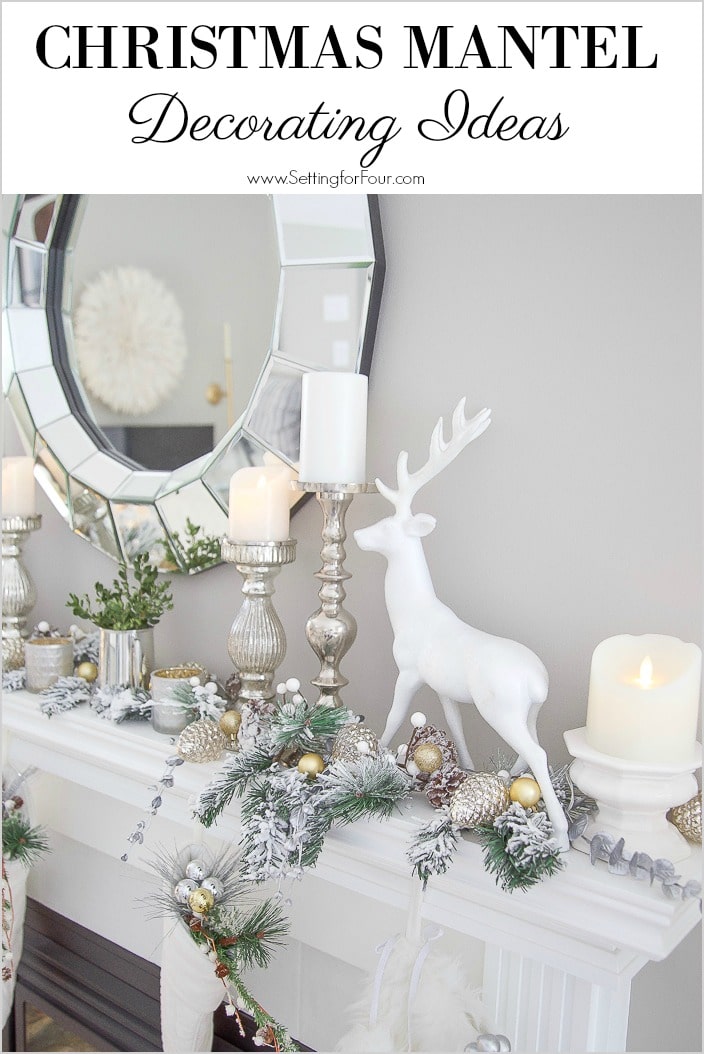 How to Paint Tile – Easy Fireplace Paint Makeover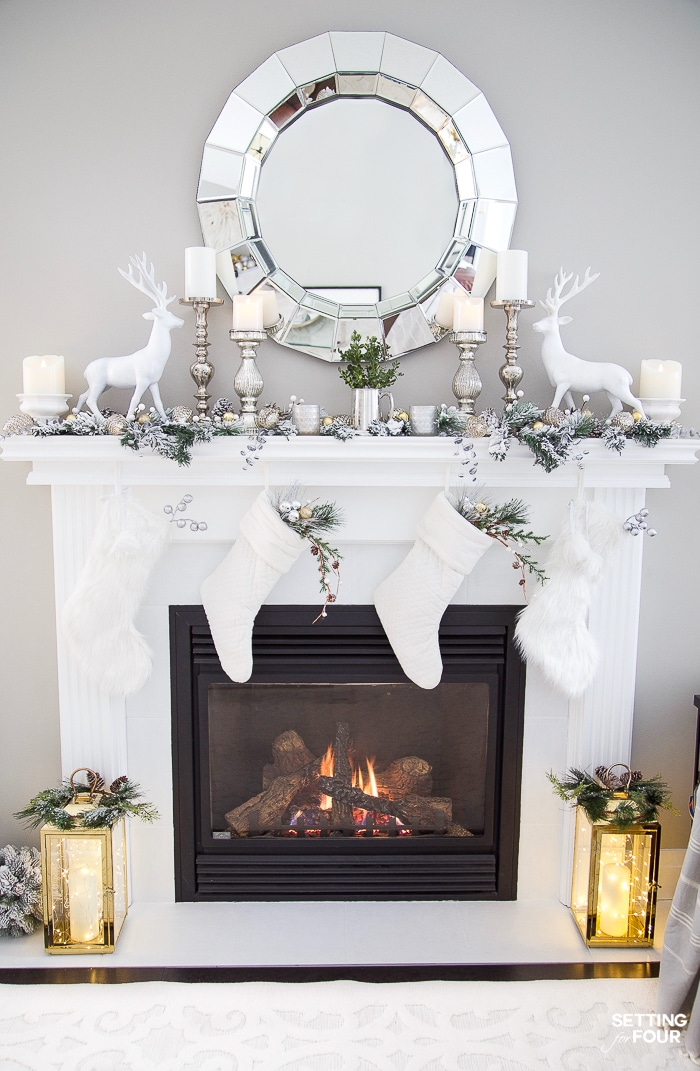 One place I love to decorate each Christmas is our electric fireplace mantel! It's the perfect spot to add holiday vignettes and twinkle.
If you want to see an amazing makeover see how I painted our boring beige fireplace in 3 easy steps and how I painted our brown wood mantel satin white! Now it's a gorgeous fresh white and has held up really well for many years!
(if you don't have a fireplace, an electric fireplace is easy to add if you have the wall space for one and will add a beautiful focal point to a living room!)
---
Before I talk about these decor ideas – check out how you can get completely organized for the holidays with this gorgeous Ultimate Holiday Planner !
You won't forget a place you should be at, a card to send, a gift to get or groceries to buy with these 27 printable pages including:
Dated calendars, menu planners, gift tracker and Christmas organization! It's saving my sanity this year prepping for the holidays!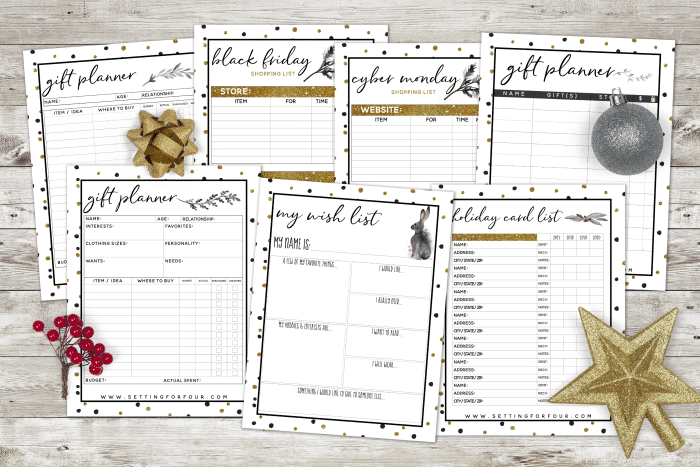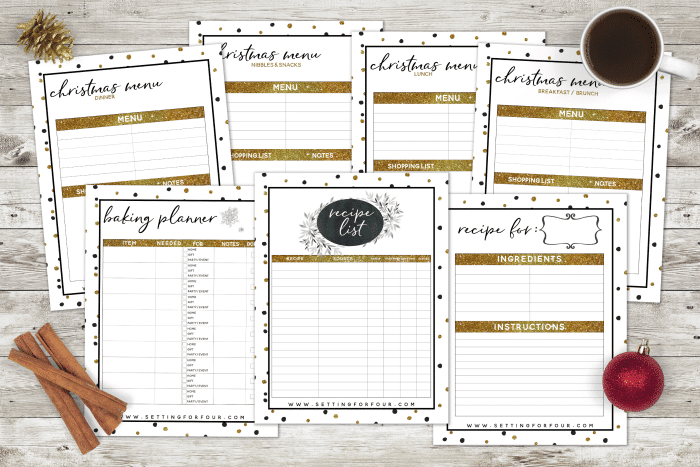 ---
We have our fireplace on all winter, both for the heat but also for the ambiance!
This Christmas I used a lot of last year's mantel decor but I added a few things to freshen it up.
I don't believe (and I certainly can't afford to) in buying all new Christmas decor each year!
I'm a firm believer in using what you have and moving things around to other rooms and buying a few new things each year to create a whole new look!
Here's how I created my holiday mantel:
Lighting: Candles, Candlesticks & Twinkle Lights
For me Christmas is all about the glow of lights! Twinkle lights, candles, Christmas tree lights and outdoor lights! They all just make me feel cozy and happy!
I start creating my Christmas mantel by adding light! I use flickering flameless candles, mercury glass candle sticksand votives.
I love these battery operated flameless candles so much – they look like real candles with a moving flame! I have them set so they automatically turn on at dusk for a pretty wintery glow.
I set my candles and votives where I want on the mantel as shown then I move on to the next step!
At the hearth of the mantel I added two pretty gold lanterns (like these) filled with these battery operated twinkle lights! I'm obsessed with these twinkly lights and have them all over my home.
I added them to our Christmas entryway too!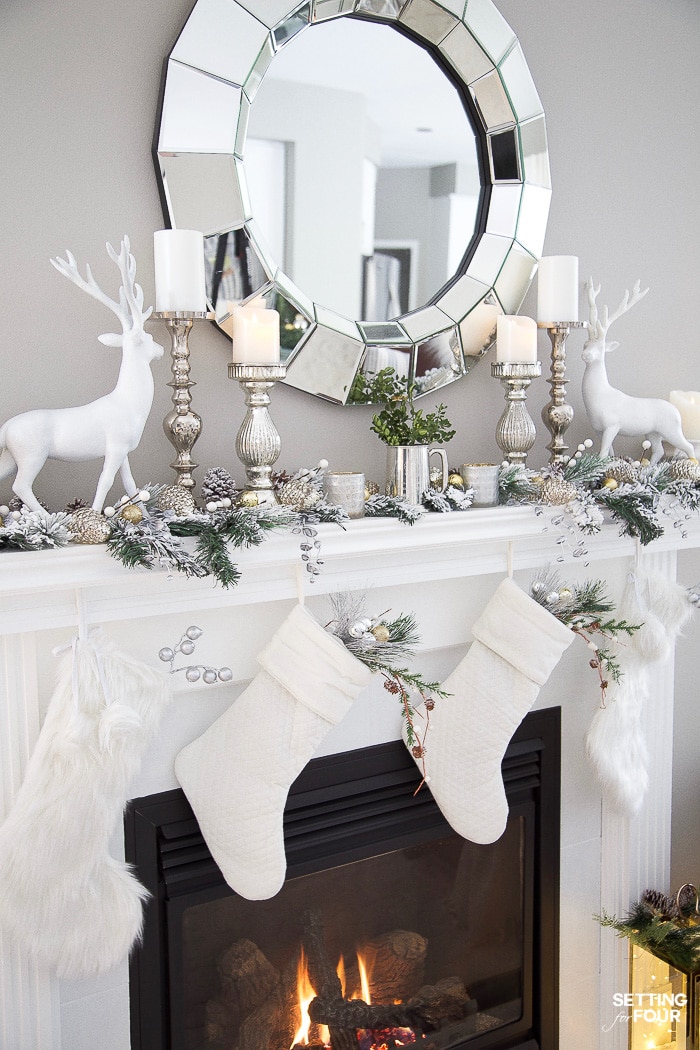 Deer Accents
I love using deer figures at Christmas time! Partly because I love a glam winter woodland look and also our subdivision is called 'Deer Run' because of all the deer here in the woods that surround our home.
I love these white glitter deer ( these are similar) and I also have gold glittery ones too that I used in my Christmas tablescape!
I add one deer on each side of my mirror.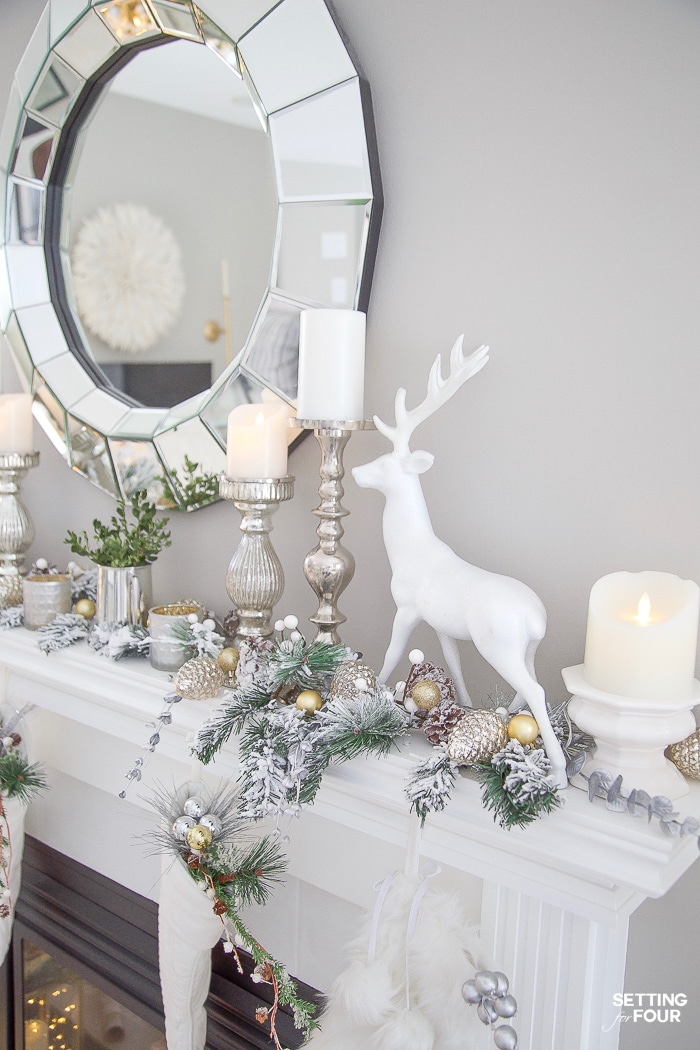 Christmas greenery picks and decorative picks
The next step is adding faux flocked pine picks. I don't like using a long pine garland because I find the picks easier to work with and move around.
I can move the pine picks around on the mantel easily and bend them around the candlesticks and deer. I also let a few drape over the front of the mantel.
Then I add some berry picks like these.
Then I add a few decorative picks. This year I added glittery faux eucalyptus picks – aren't they pretty? I add a few so that they drape down over the front of the mantel.
Christmas stockings
I also tuck a few pine and berry picks into our stockings – I love how it looks and ties in with the mantel greenery!
I hang our Christmas stockings from these clear Command hooks that are removable! I love them!
Last step!
The finishing touch to my holiday mantel is adding some fresh boxwood clippings from our yard to my hubby's pewter military mug! I love fresh boxwood at Christmas do you?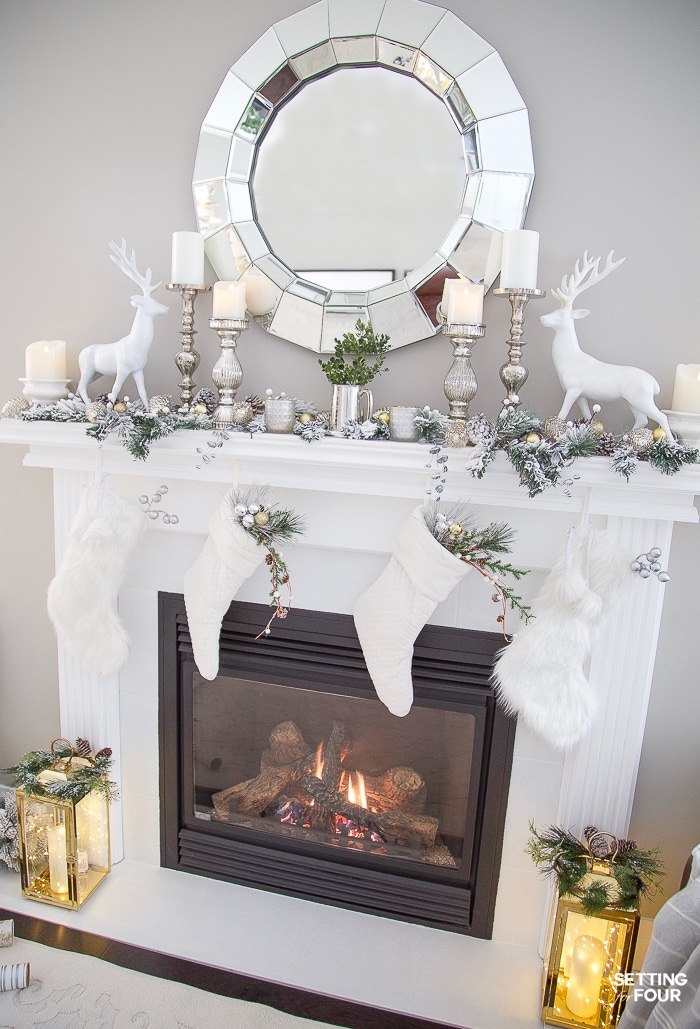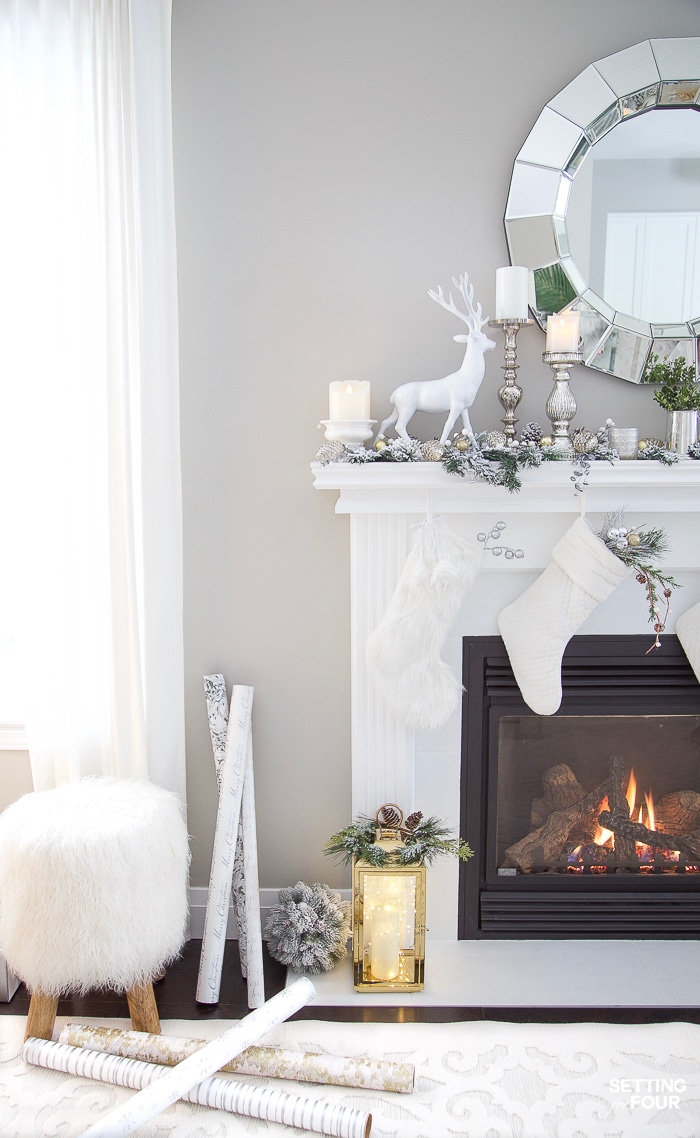 I hope you liked seeing how I create my holiday mantelscape and my Christmas Mantel Decorating Ideas With Deer, Stockings & Decorative Christmas Picks & Sprays!
Shop my Christmas mantel! Click the images below and scroll using the arrows!







You may also like:
Living Room Makeover – New TV Stand, Wall Art, Rug & Pillows!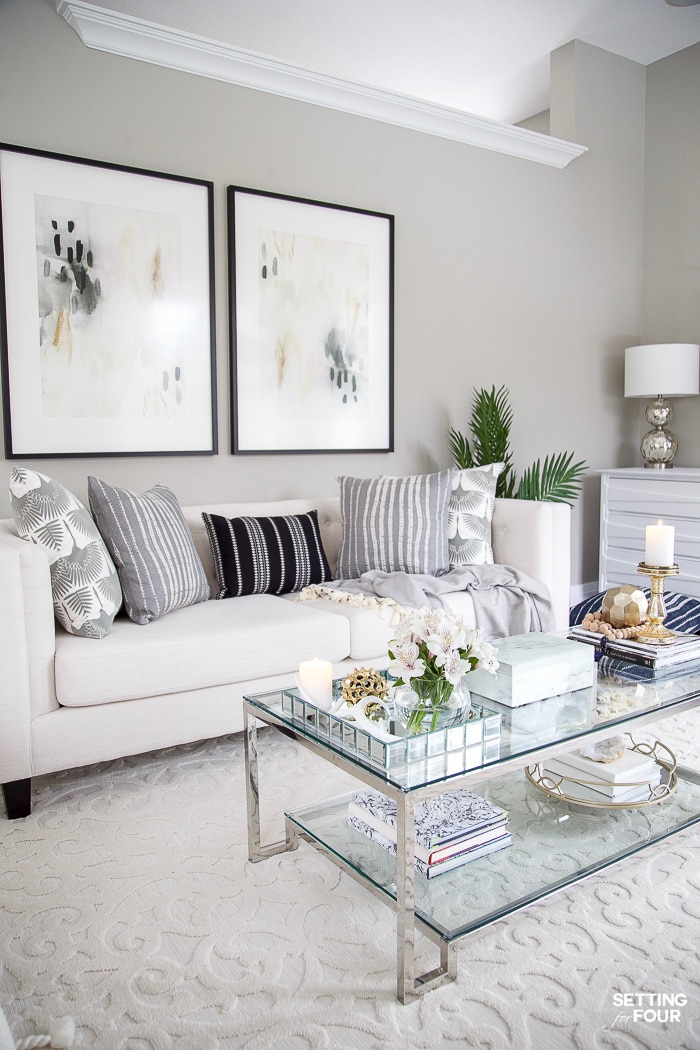 Painting Fireplace Tile – 9 Ways to Update Your Fireplace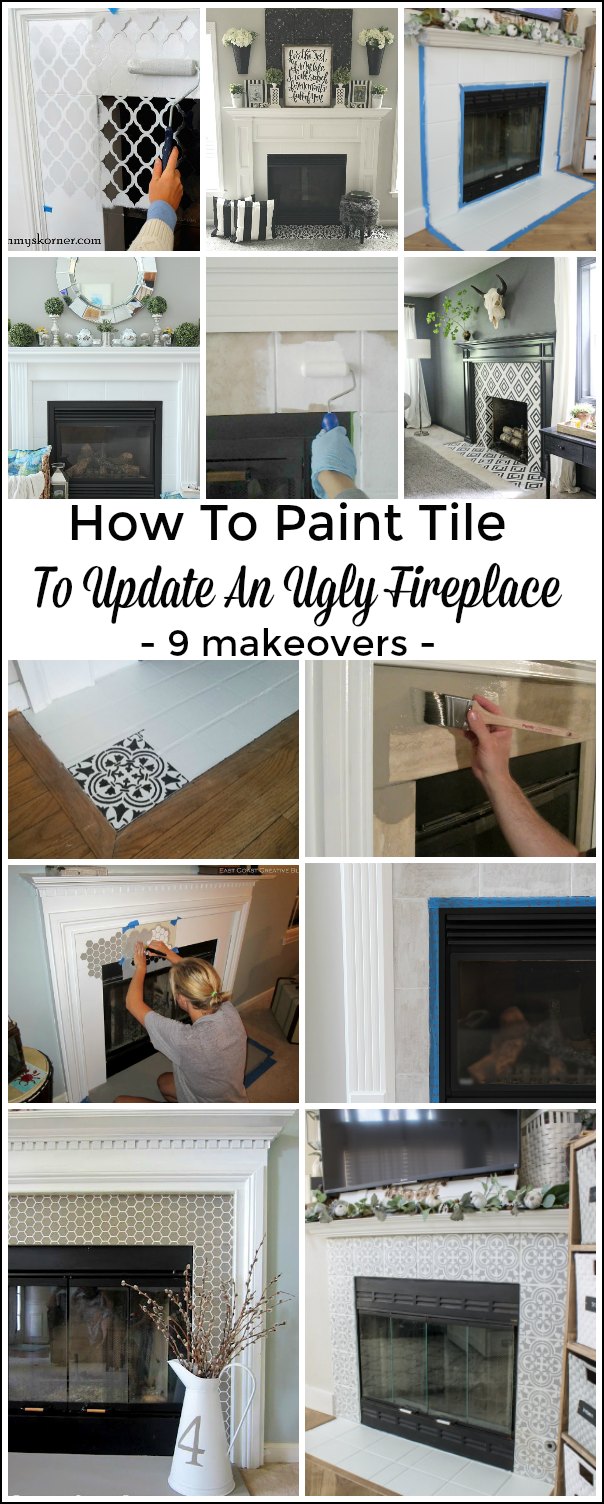 My Fireplace Mantel Reveal -A Makeover with Paint!

7 Ways To Make A Small Living Room Feel Larger Instantly!