Decorate your front door with this quick and easy charming summer wreath DIY. Covered with classic summer icons: butterflies, ferns and boxwood. A great way to add instant curb appeal to your home!
Wow – where is summer going? It's flying by and I just put my summer wreath up on my front door last week!! I was so busy packing and getting ready for Haven blog conference I didn't have a chance to share it with you – so here it is today! I just LOVE how this Butterfly and Fern summer wreath turned out! It's super quick and easy to make so you'll be able to make it and put it up on your door in no time!
Easy Butterfly and Fern Summer Wreath DIY

Affiliate links may be used in this post.
Summer Wreath DIY Supplies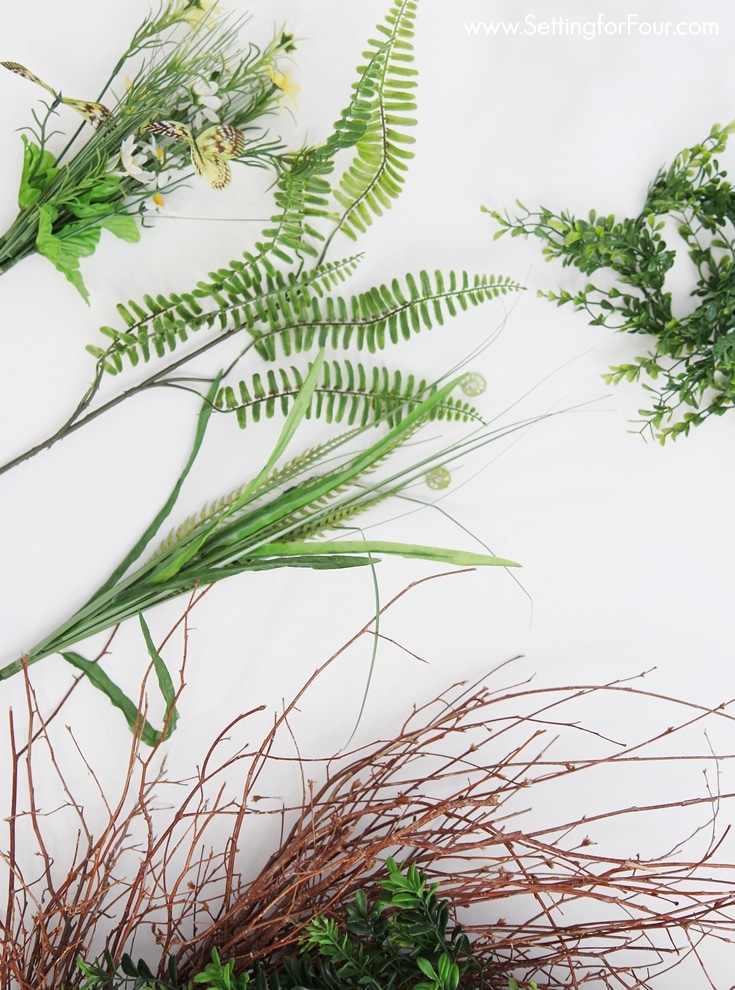 Instructions and Tutorial
Lay a boxwood garland onto the wreath and attach with fishing line to secure.
Add two faux fern branches to the side of the wreath in the 4:00 clock position so that they are pointing 'up' and slightly to the right. I just poked the stem into the wreath without gluing or tying on.
Add the bunch of faux flowers with butterflies onto the fern branches poking the stem into the wreath to secure. Add them so that they are pointing up and slightly to the right as well.
Add two faux fern branch to wreath, poking the stem into the wreath to secure, so that it's pointing down and slightly to the left – so that it's laying opposite the other two branches. See the pictures to see exactly what I mean.
It's so gorgeous on my front door and looks beautiful with my summer boxwood and birch urns.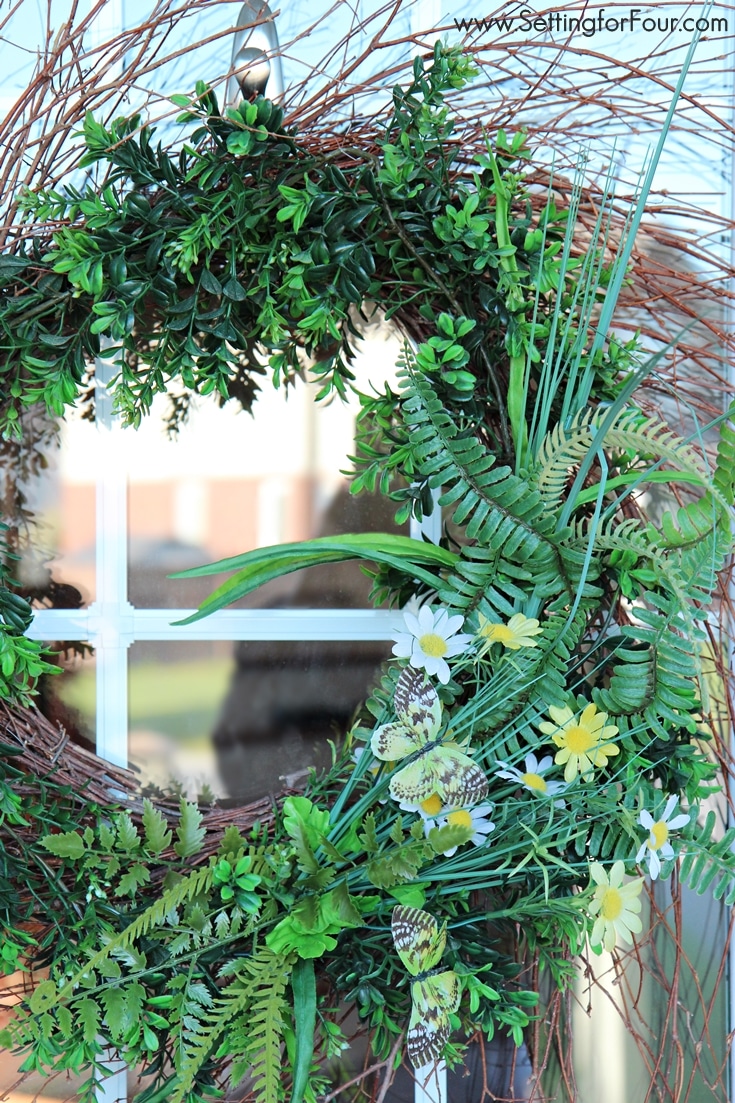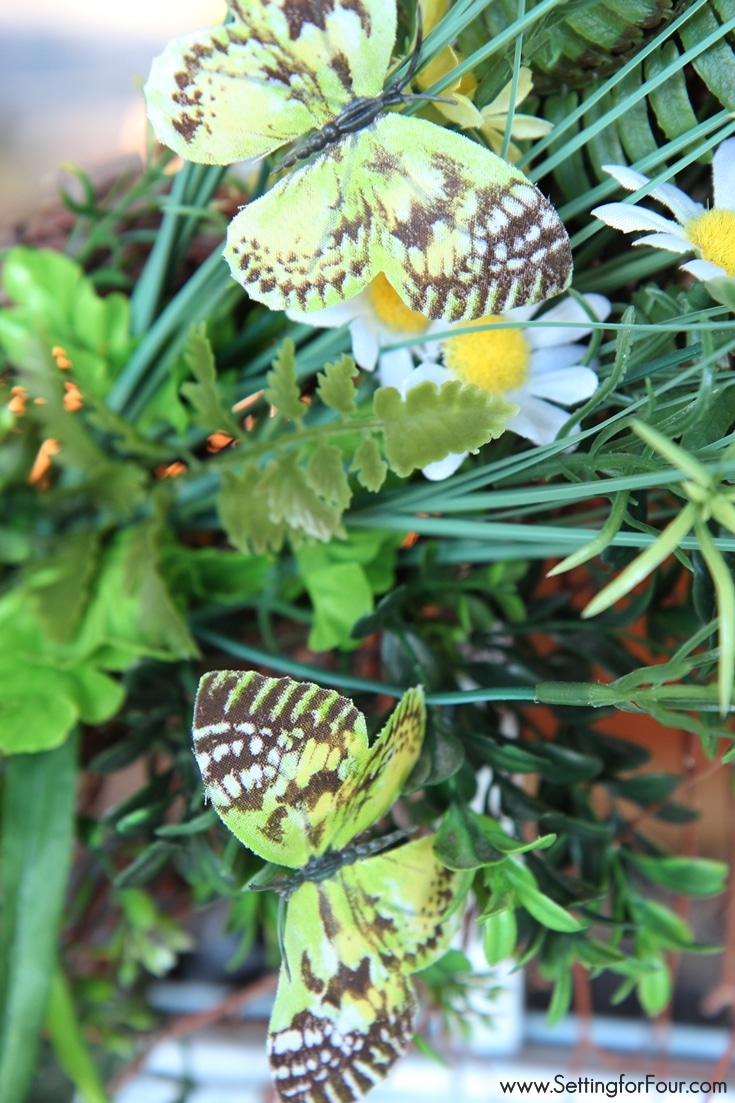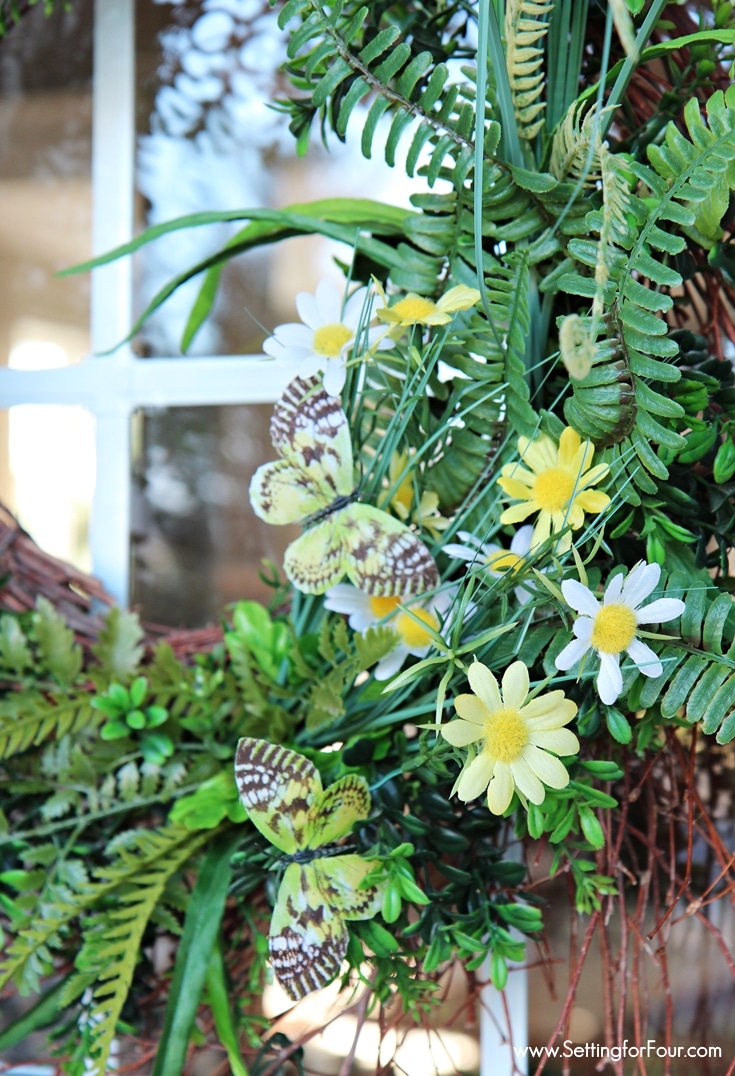 I love the butterflies, they look so real don't they?
This wreath is easy to change for the seasons since nothing is glued down permanently…I'll be switching it up for a fall look in a few months.
I hope you are enjoying your summer and have enjoyed learning how to make this quick and easy summer wreath today!
Don't forget to pin this Easy DIY Summer Wreath and the projects below to your home decor or DIY boards!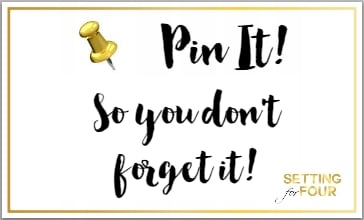 You may also like:
Rustic Glam Fall Wreath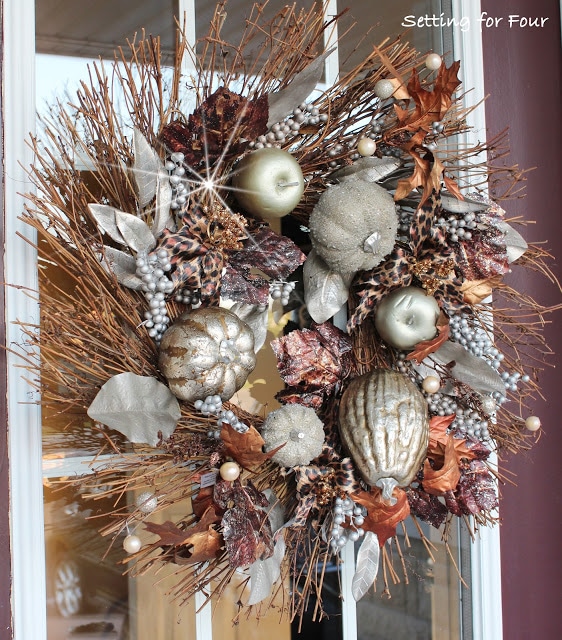 DIY Boxwood Wreath with Free Welcome Printable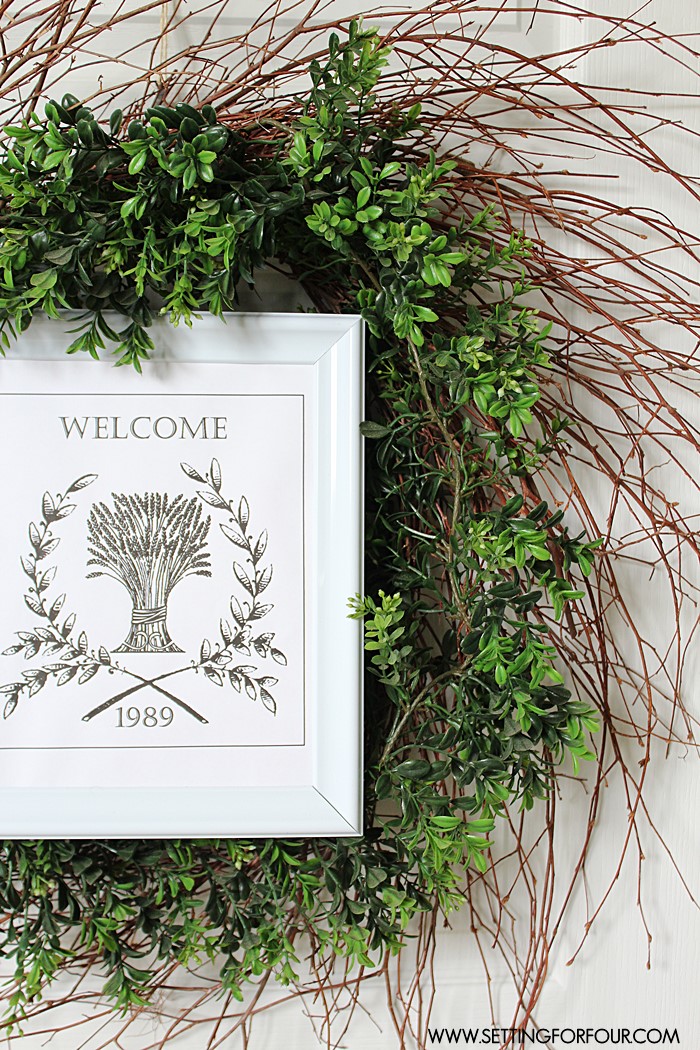 Fall Porch Decor Ideas and Tips