Wow – I'm so excited to share today's post with you guys today, you're going to LOVE this! Today I'm talking about decorating and prizes, lots of prizes!! In fact, I'm talking about $1200 worth of prizes from ATG Stores (a Lowe's lighting, furniture & home store)!! Whoo-hooo, pretty sweet right??!!
Update – this contest is over.
Want to learn more? Of course you do!! Here are the details: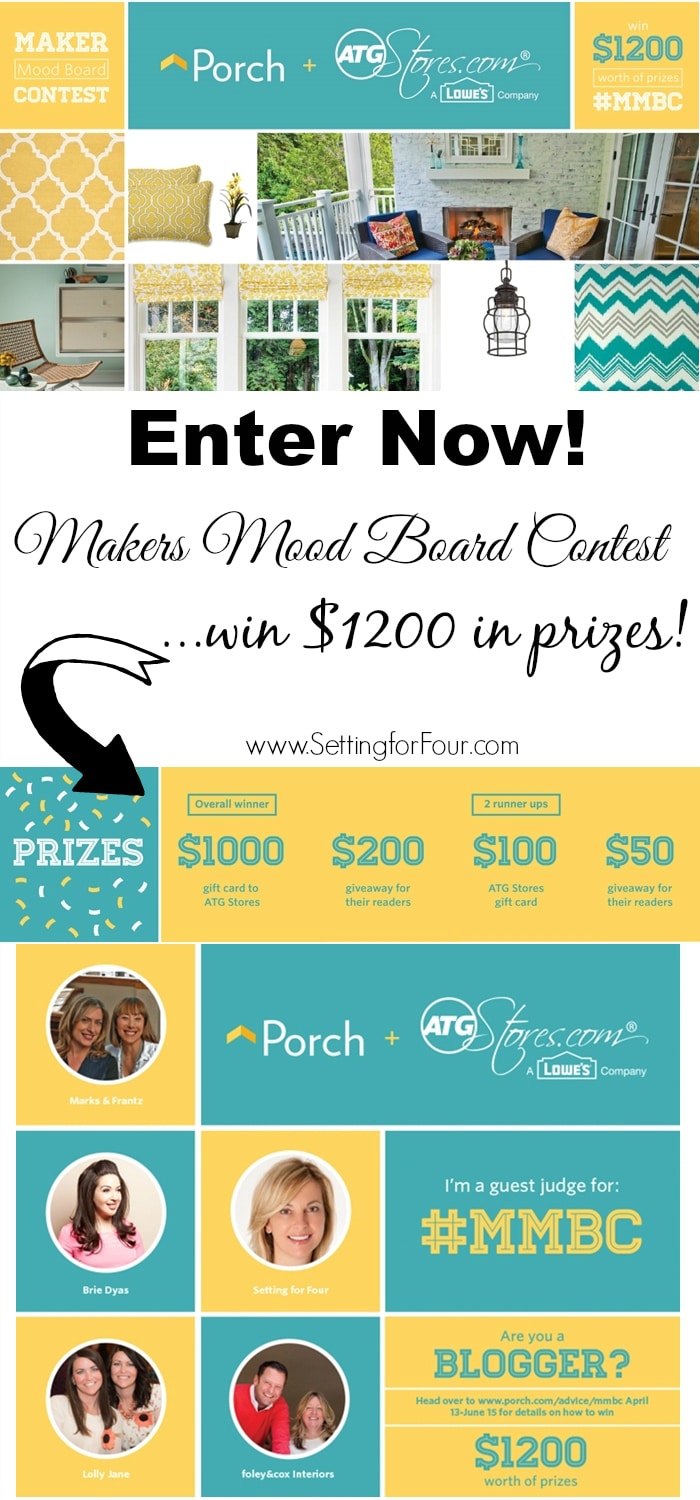 My friends at Porch.com and ATG Stores have invited me to be a judge for an AMA-ZINGLY fun "Makers Mood Board Contest" that you can enter (details below) by creating a Mood Board to show off your decor style and tastes!
I am so excited to be judging this contest – I certainly have my work cut out for me because I know you all love decor and design as much as I do and will create some really gorgeous mood board designs!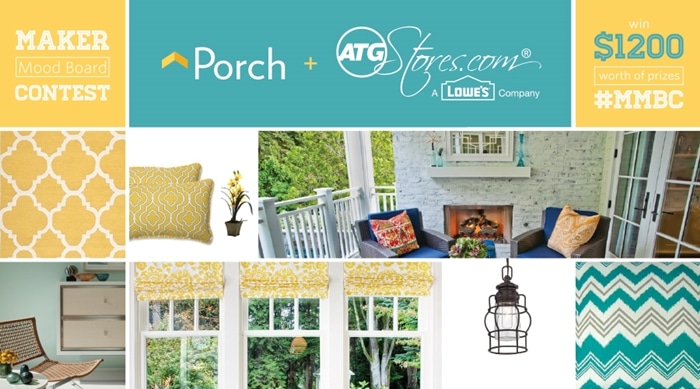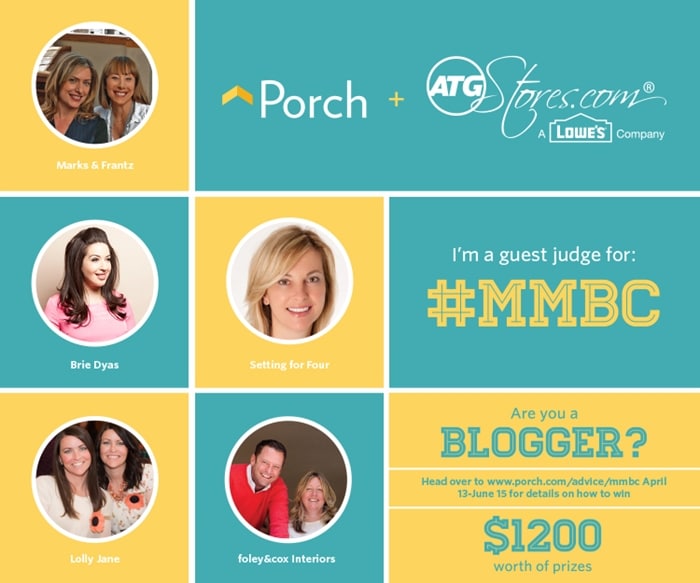 I'll be checking out the entries along with the above Porch Bloggers and will be checking out all of the entries, giving you a score out of 25, and picking the winners! WOOT!
So let your inner decorator loose and be creative with your mood board.
Good luck everyone!