What to Decorate and Make in January! Decor and DIY ideas, Recipes and Organization tips to be inspired all month!
The holidays are over and if you're like me you're having major sparkle withdrawal right now!
January can be a bit of a let down after all the bustle of Christmas family get togethers, the excitement of Christmas and New Year's celebrations and the shimmer of holiday decorations…but January can be a time for renewal!
A time to refresh our homes with a new project or two, decorate for winter, organize, declutter and cook up some warm, hearty meals!
Here are 10 plus things to make and decorate in January!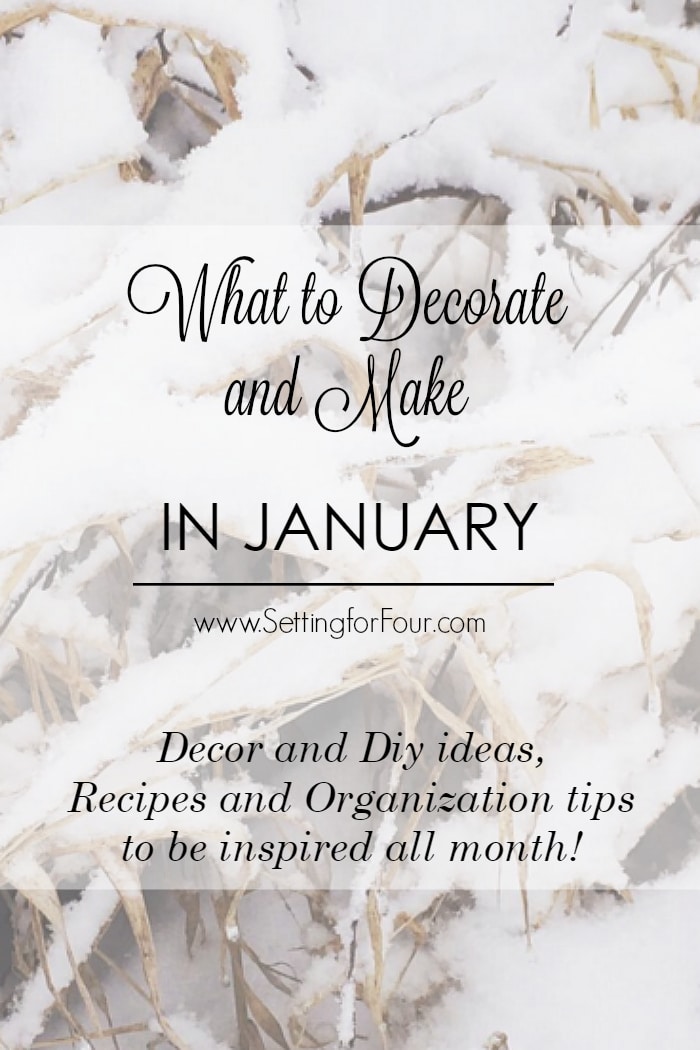 What to Decorate and Make in January!
Browse these gorgeous, easy centerpiece ideas, table setting ideas and decor ideas for winter.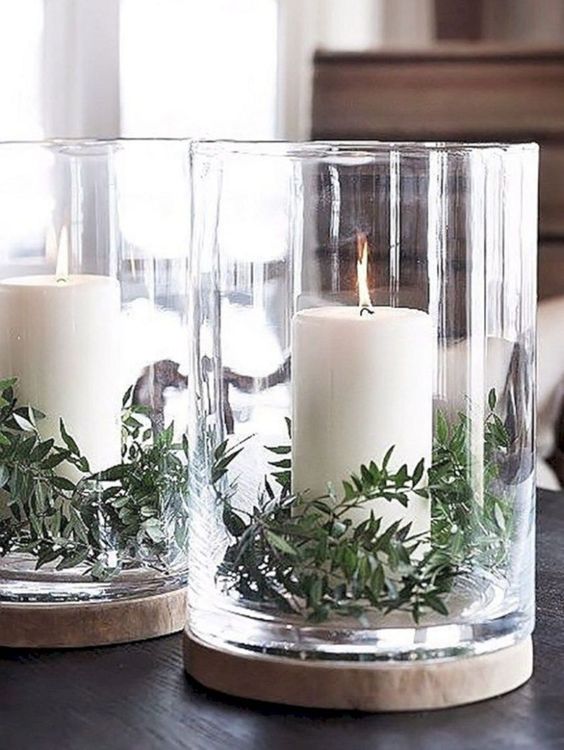 2. Create A Cozy Basket Display
Fill a beautiful basket with birch logs and a cozy blanket to display beside your fireplace or in your entryway.
I also added a bunch of fresh cedar to the basket for a wintery touch! I arranged them so they drape over the side of the basket for a relaxed look.
You can use fresh pine and cedar from the woods or faux greenery like eucalyptus stems!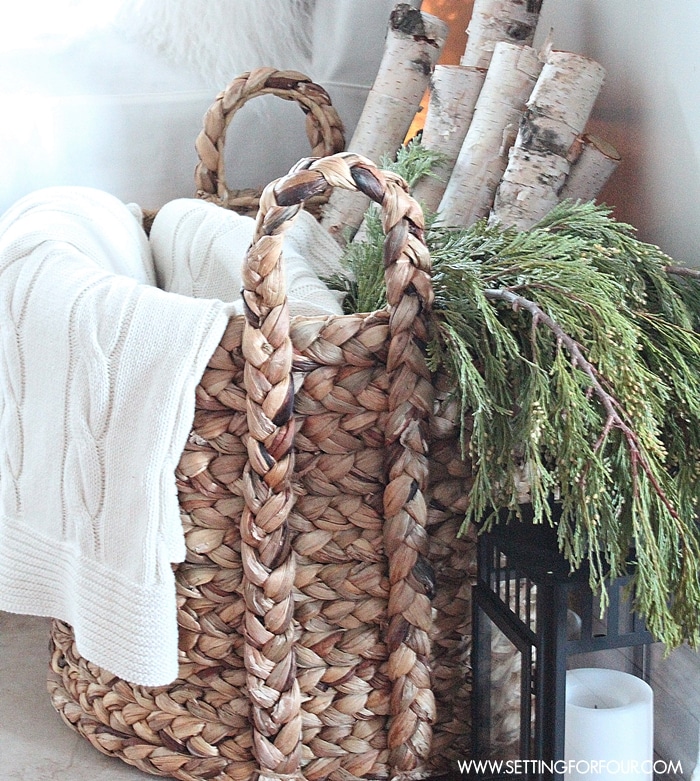 3. Paint A Room!
January is the perfect time to update your rooms with a new color!
The colors that are trending right now for interior walls are:
You may also want to try SW Agreeable Gray which is Sherwin Williams most popular, best selling color!
Take a look at Color Of The Year 2021 Sherwin Williams Urbane Bronze SW 7048. It's also a gorgeous color!
Design Tip -How To Pick The Perfect Paint Sheen
Top 50 Bestselling Paint Colors At Sherwin Williams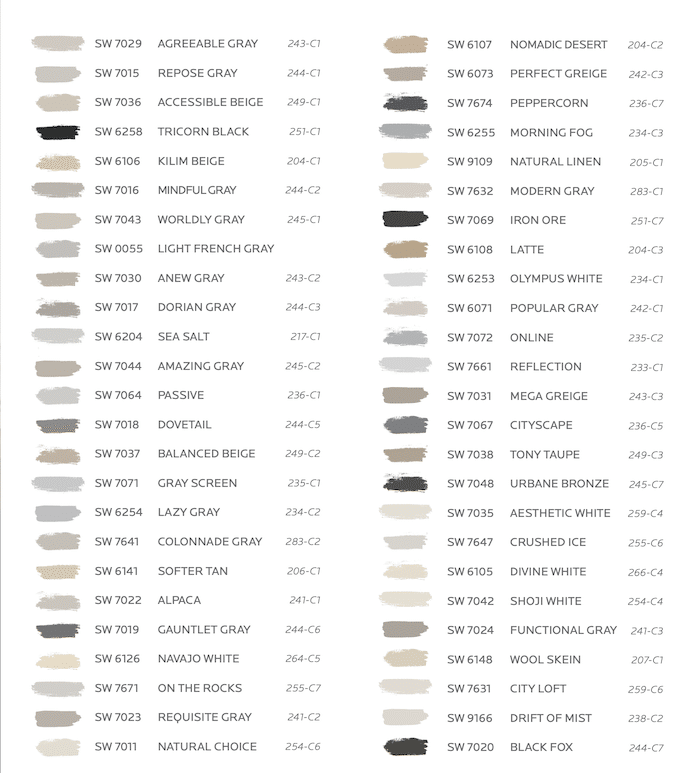 Get rid of the boring tile around your fireplace and paint it out a gorgeous fresh white! This can be done in a weekend!
Also be sure to check out How To Paint a Dated Honey Oak Wood Fireplace Mantel- The Easy Way!
How to Paint Tile In 3 Easy Steps

5. What to decorate and make in January: Make a Winter Urn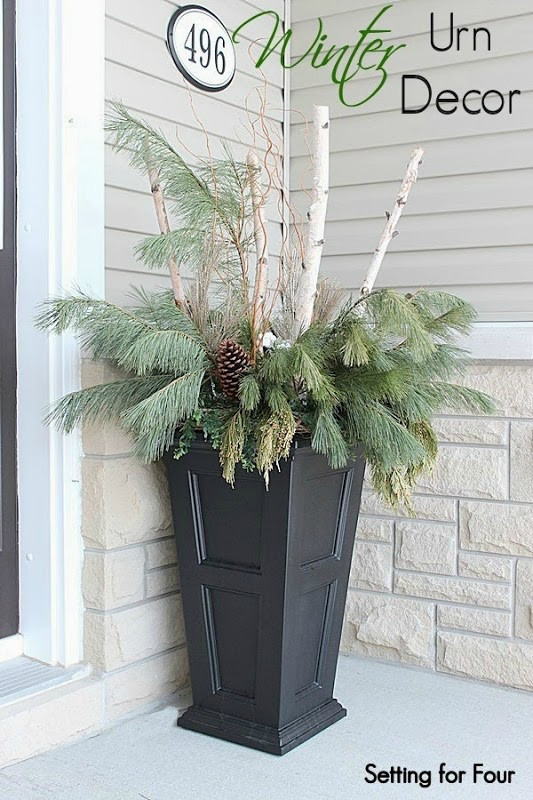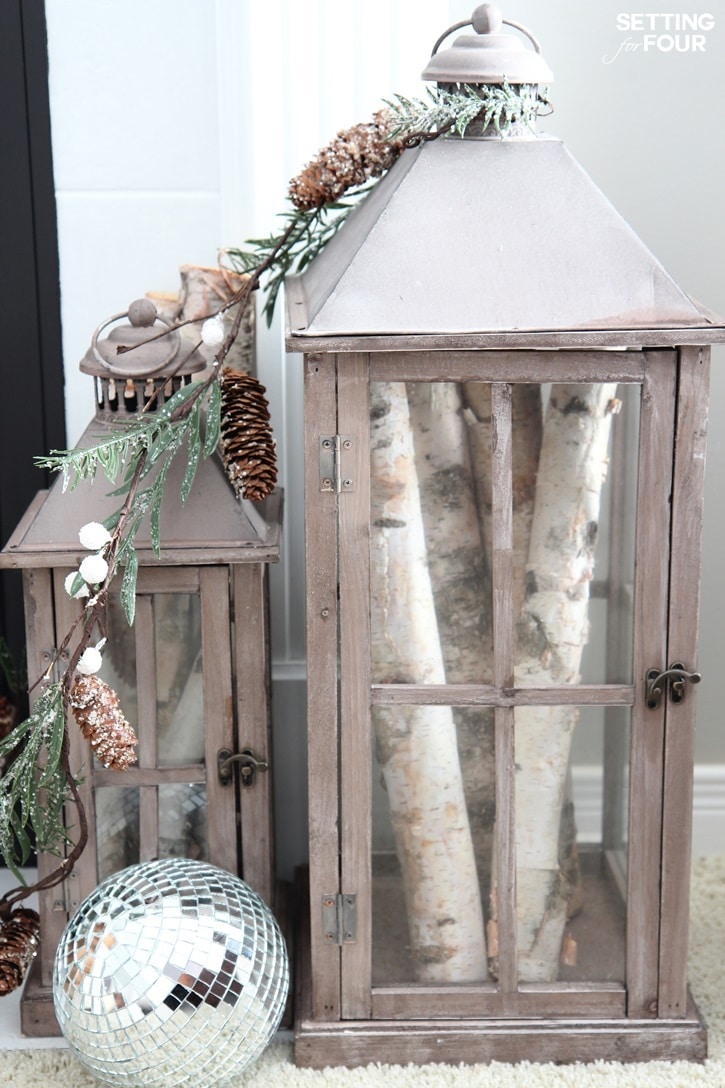 Plan a garden to add to your backyard  this coming summer where you can grow flowers for bouquets!
8. Arrange Your Furniture In The Right Layout!
In January we spend a lot of evenings and weekends at home indoors.
So now is the time to arrange your furniture properly, so it's functional, pulled together and cohesive!
Design tip: How to Make Your Home Look Cohesive and Pulled Together- The Right Way!
We all know that awful feeling when our furniture layout is driving you crazy!
When you furniture is arranged properly in the best layout, your spaces bring you more comfort, peace and joy!
Here are a few furniture layout articles to guide you along the way: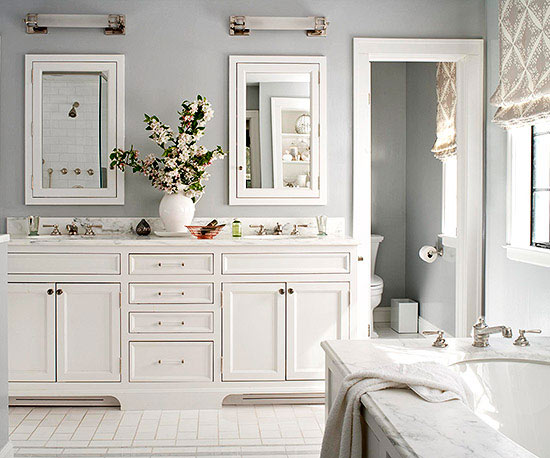 Bestseller – Under The Sink Storage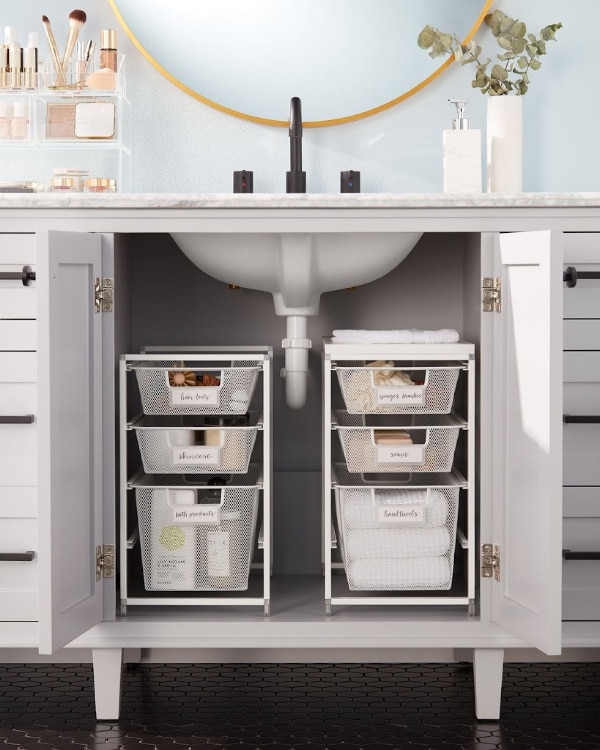 Organize your freezer with these tricks!
This is a cleaning hack that is quick, easy and gets your oven range hood sparkling in a jiffy!
Also see these Cleaning Tips- 10 Sneaky Places Viruses Hide In Your House
This is sooooo good on cold winter nights!
14. What to decorate and make in January: Make this delicious Creamy Leek and Potato Soup
It's a hearty soup for lunch or dinner! You can make a batch and freeze it too!
I serve it with a dollop of sour cream and toasted sunflower seed topping – yum!
Don't miss these 20 Delicious KitchenAid Mixer Recipes!
I hope you enjoyed all of these ideas on what to decorate and make in January!
Follow me on Instagram for more design and decor ideas!
More Organization & Decor Ideas: