See 20 Best Hot Chocolate Recipes to warm up with when the weather cools! Lots of delicious flavours to try out! Your kids will love these hot cocoa recipes too! Perfect for parties or any time! Includes lots of slow cooker versions to make in big batches.

I love sipping rich hot chocolate on a cold rainy or snowy day – do you! There is something so cozy and relaxing about curling up in a favorite chair or sofa, wrapping up in a warm throw blanket and wrapping your hands around a toasty mug of hot chocolate!
My favorite hot chocolate to drink and gift is this yummy Snowflake Hot Chocolate Recipe with fun snowflake sprinkles! Make it in a mason jar as a great Christmas gift idea!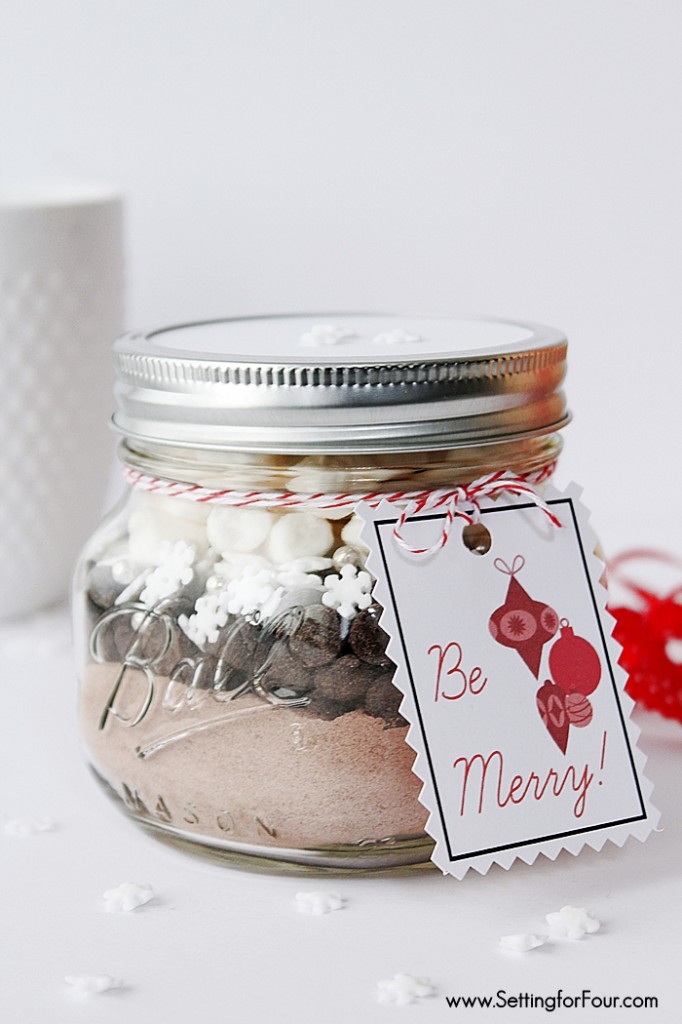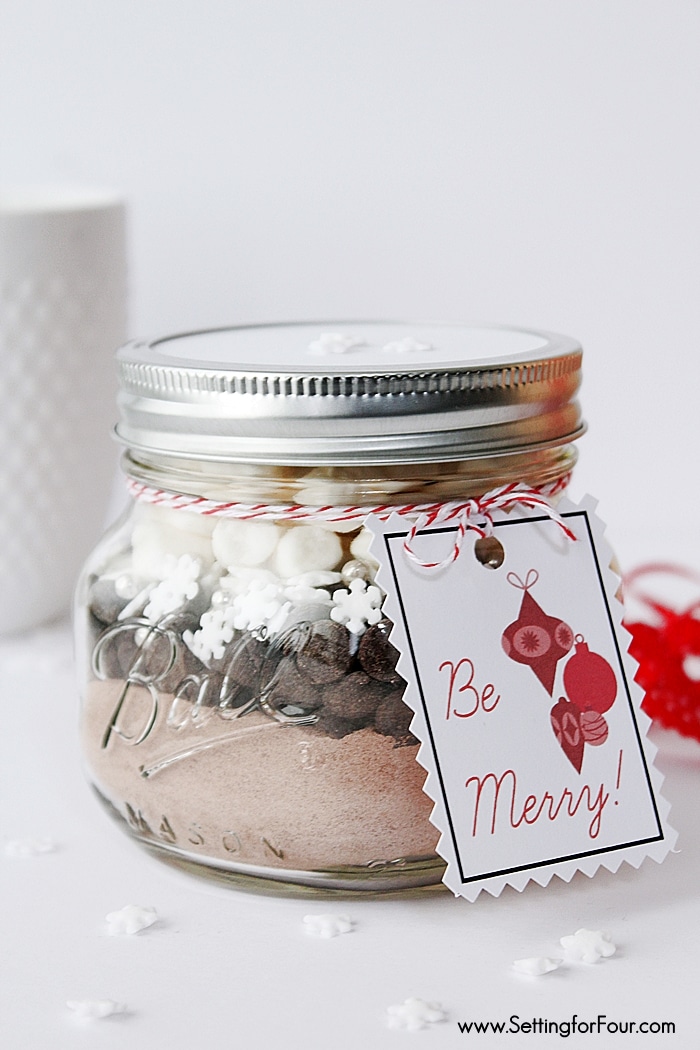 This Polar Bear Hot Chocolate Recipe is a fun one to make with the kiddos!! Or if you want to feel like a kid again yourself!!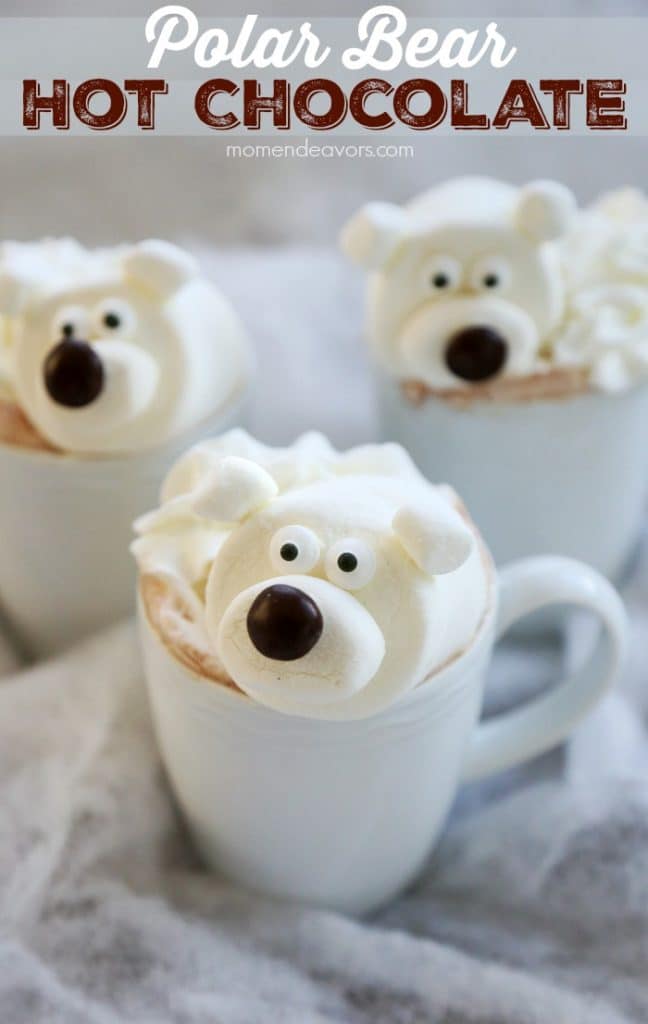 This S'mores Hot Cocoa looks like the perfect drink to sip on a snowy day! Yum!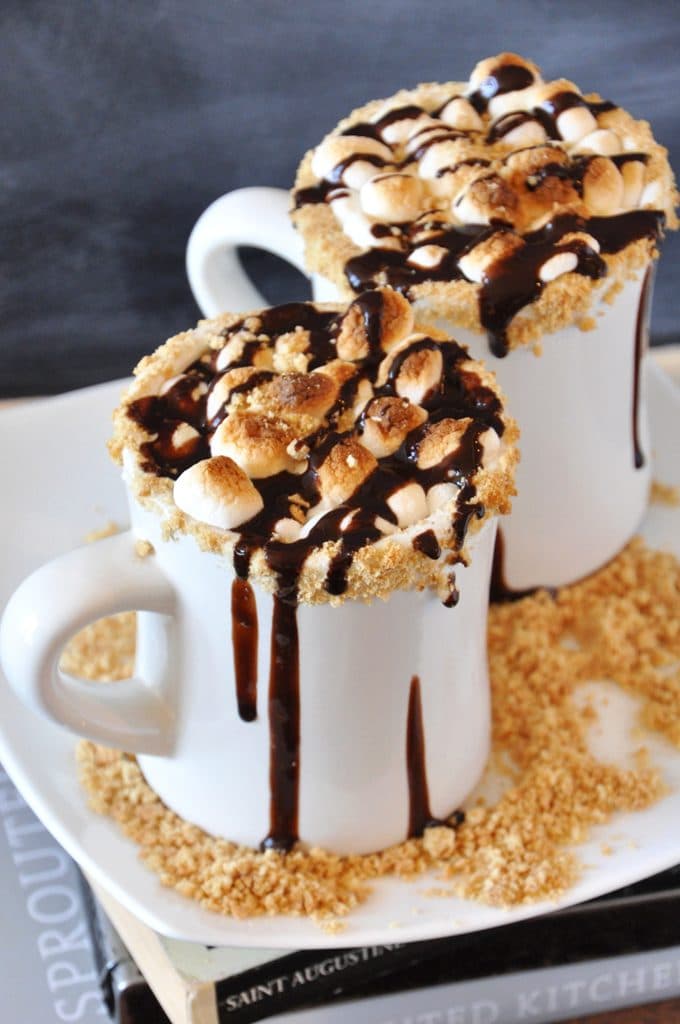 Here are 20 Best Hot Chocolate Recipes – I want to make them all!
1. White Hot Chocolate
2. Bourbon Spiked Hot Chocolate
3. Gingerbread Hot Chocolate
4. Peppermint White Hot Chocolate (slow cooker)
5. Lactose Free Hot Cocoa
6. Hot Chocolate Eggnog with Eggnog Whipped Cream
7. Elsa White Hot Chocolate
8. Honey Lavender Hot Chocolate
9. Cranberry White Hot Chocolate (slow cooker)
10. Polar Bear Hot Chocolate
11. Salted Caramel Hot Chocolate (slow cooker)
12. Peanut Butter Hot Cocoa
13. Spiced White Hot Chocolate (slow cooker)
14. Rocky Road Hot Chocolate
15. Rumchata White Hot Chocolate
16. Copycat Starbucks Hot Cocoa
17. Mint Hot Cocoa
18. S'mores Hot Cocoa
19. Starbucks Snickerdoodle Hot Chocolate
20. Peppermint Mocha Frozen Hot Chocolate
You may also like
An Elegant Kitchen Coffee Bar Idea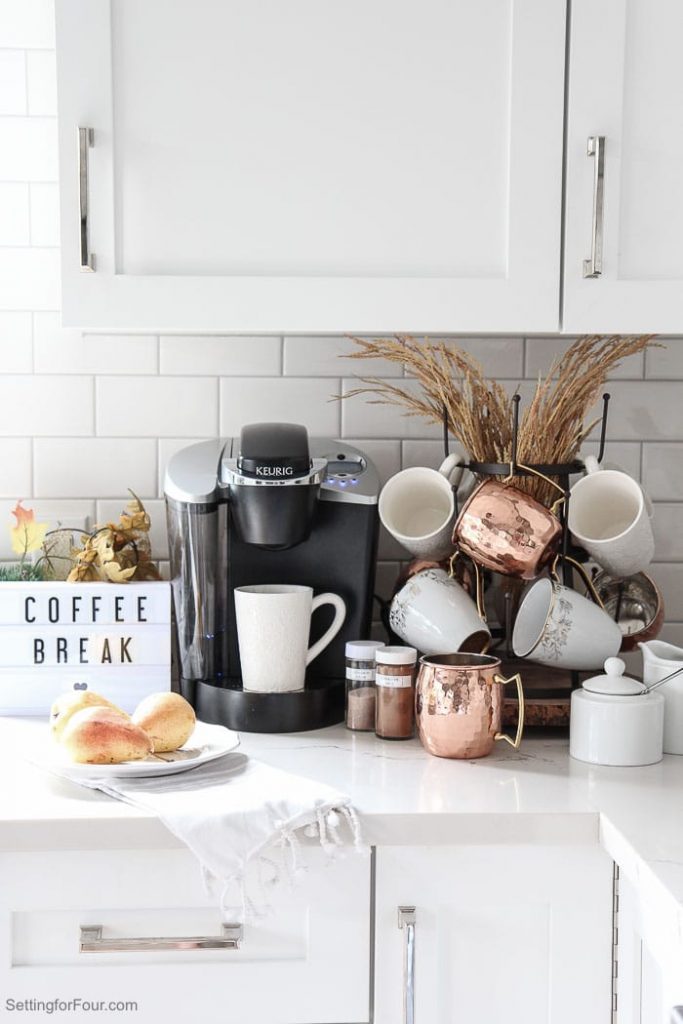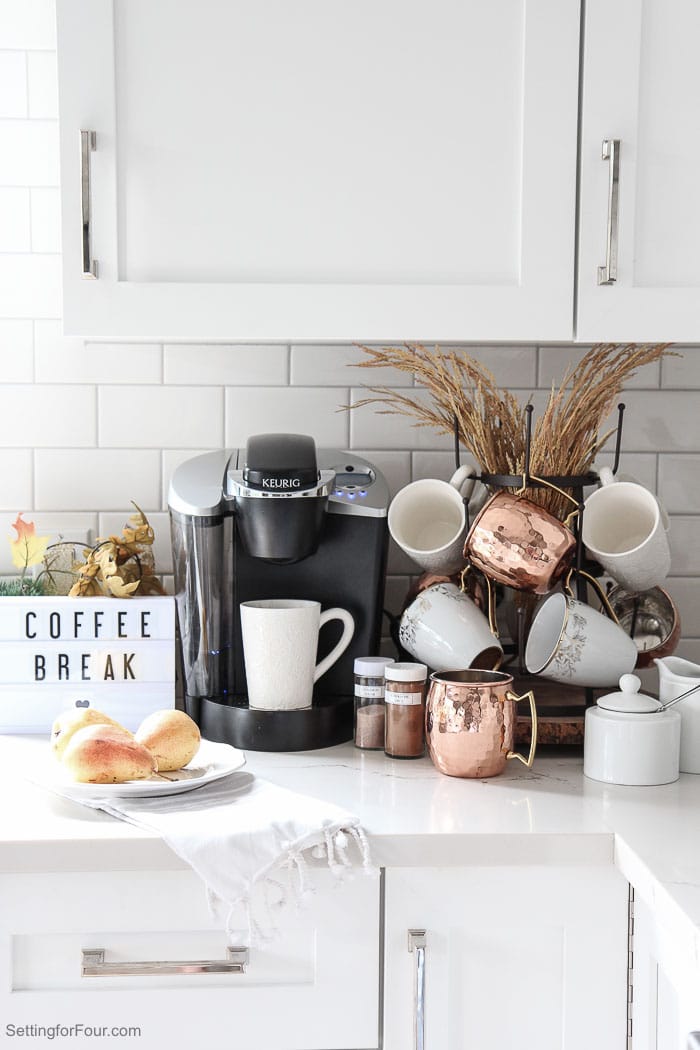 5 Delicious Thirst-Quenching Flavored Water Ideas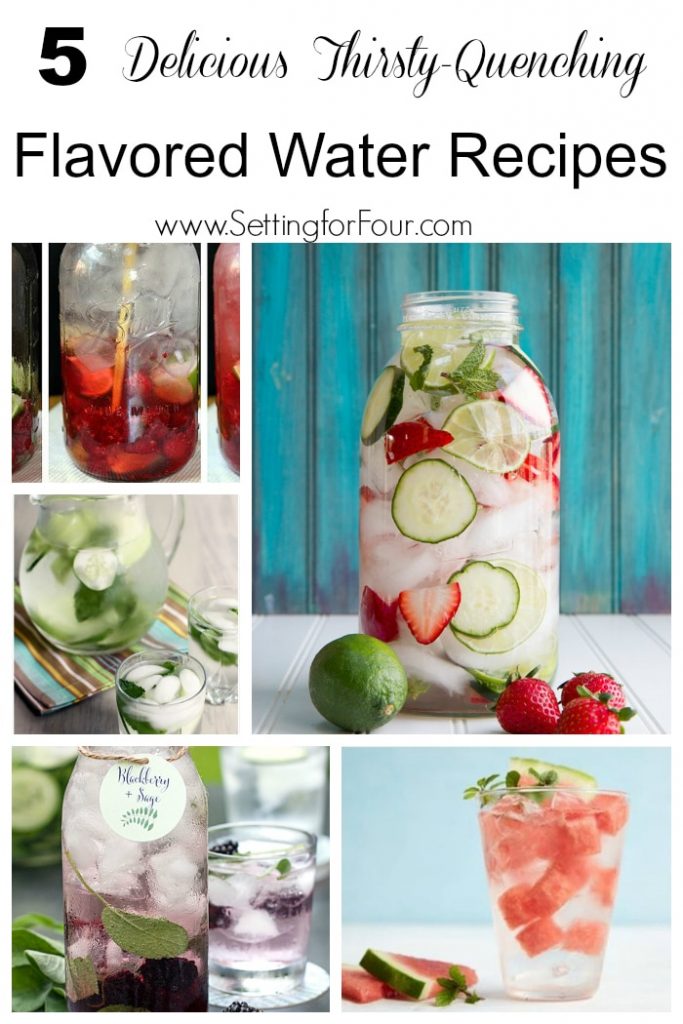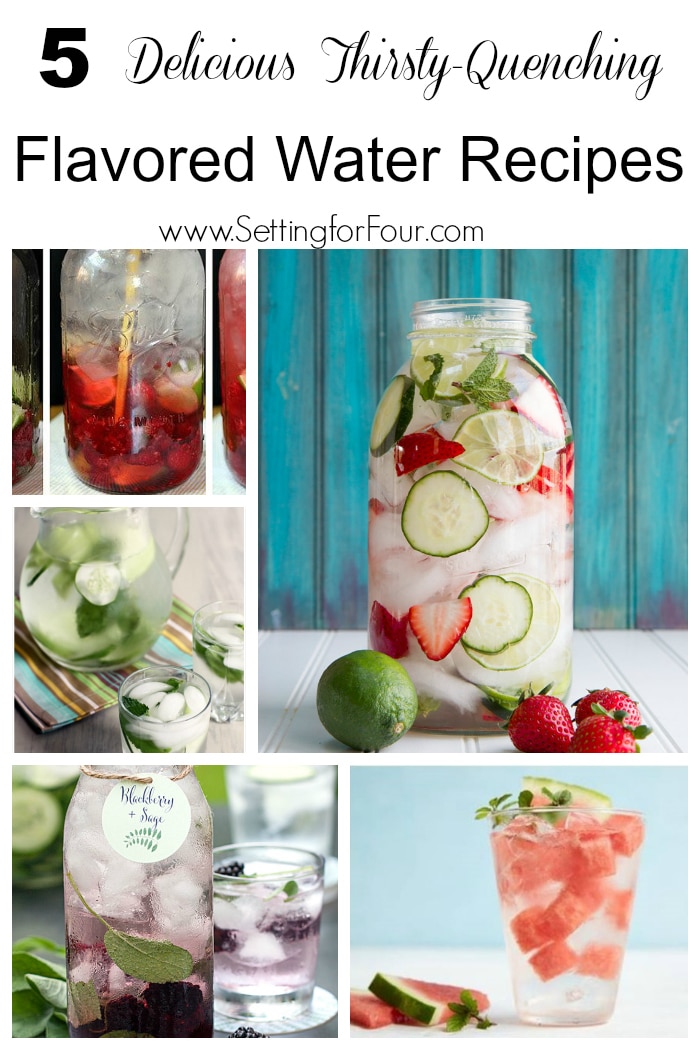 Why not create a hot chocolate bar on a bar cart? See How to Style a Bar Cart For The Holidays!