How to create an elegant kitchen coffee bar idea for Fall that's perfect for family as well as entertaining friends and guests! See all the details: This countertop coffee station decorated with fall foliage is a pretty way to display your coffee pot, mugs, fall drinks including pumpkin and hazelnut coffees, coffee flavorings, cider and teas!
See the source list at the end of the post!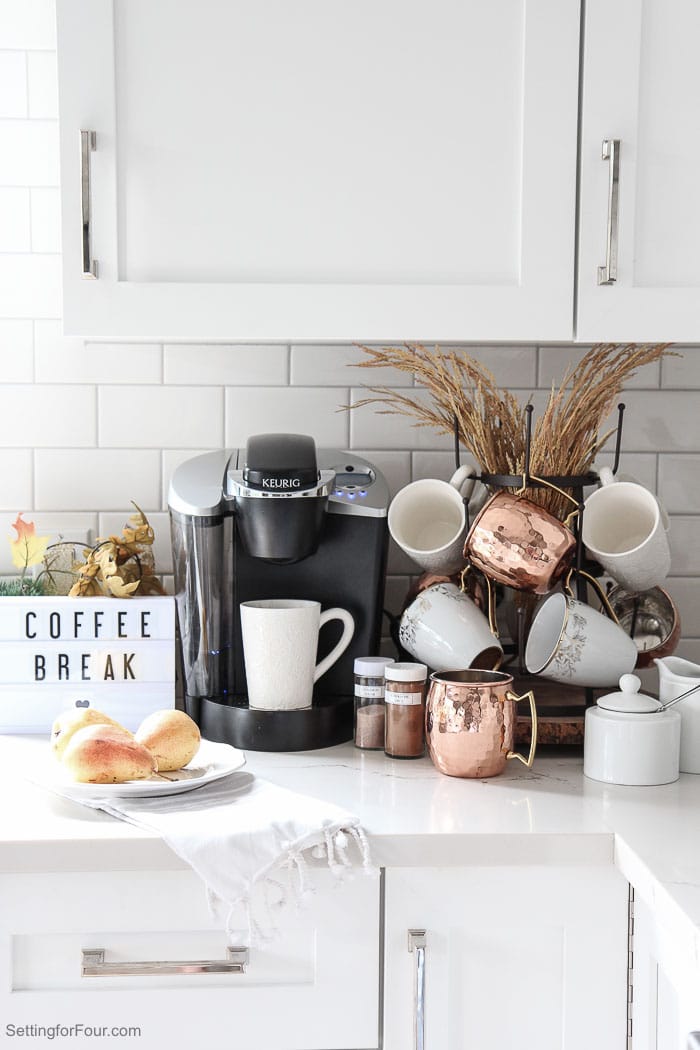 An Elegant Kitchen Coffee Bar Idea for Fall
I love Fall do you? I also am obsessed with coffee….I have at least 3 cups a day and absolutely need it to wake up in the morning! The first thing I do in the morning is turn on our Keurig machine and breathe in that delicious smell of fresh, hot coffee!
I created this Fall coffee station for today's 10 minute decorating post – it's so quick and easy to set up!
I have mine on our kitchen countertop but you can also add this to a bar cart, buffet table or console table.
Elements Of A Well Stocked Fall Coffee Station:
1. My coffee bar revolves around our hardworking programmable Keurig machine! My favorite flavor to have everyday is dark roast.
The darker roast the better!
In the fall I also brew lots of K cup apple cider, pumpkin spice coffee, hot chocolate, green tea, blueberry pomegranate white tea and black tea! Yes – my Keurig is going non stop all day in the Fall!
I can't wait to try this cinnamon roll coffee that I ordered – looks soooo yummy!
2. Tiered Mug Rack – This tiered mug rack is one thing I just LOVE!! It's made for drying glasses, but I use it to store and display pretty mugs for my coffee station. I love having white coffee mugs, hammered copper Moscow mule mugs and these white and gold fall oak leaf pattern mugs!
3. Wood Slice: I display my mug rack on a wood slice charger – it adds a pretty natural and rustic touch for Fall!
4. Fall Leaves and Foliage: I plopped two wheat stems into the middle of the mug rack for a little touch of autumn and added some faux leaf garland to a creamer.
5. Round tray: A round white tray corrals bowls of K cups, tea bags, coffee flavorings (my favorites are cinnamon sugar and pumpkin spice! I label the spice jars with my favorite cordless label maker!) and hot chocolate mix.
6. Mini Light Box: Strictly for fun I added this mini light box that says "Coffee Break"! Isn't it adorable! Do you have a mini light box? They are so fun to decorate with! I love this mini light box and have one on our bookshelf in our living room – I change out the quotes every season.
Heres a tip if you're a tea drinker: I put tea bags right into the K cup dispenser – it brews a wonderful cup of tea! I discovered this trick when I ran out of tea K cups one time!!
Once my cup of tea is brewed I just take out the tea bag and dispose it!
Here's some pictures to show you my coffee station!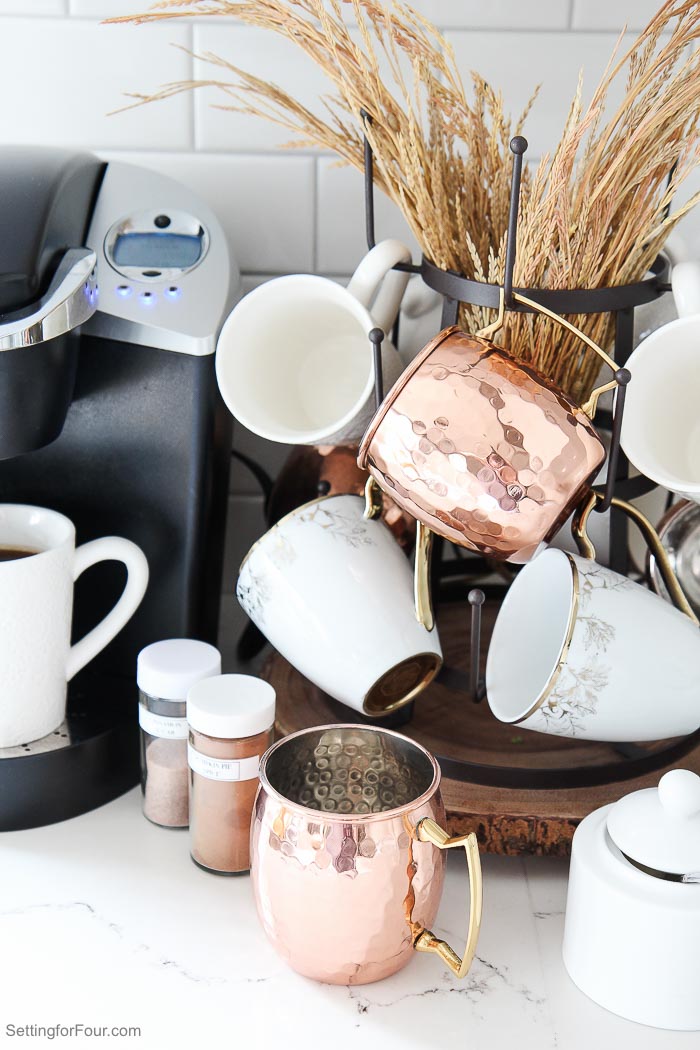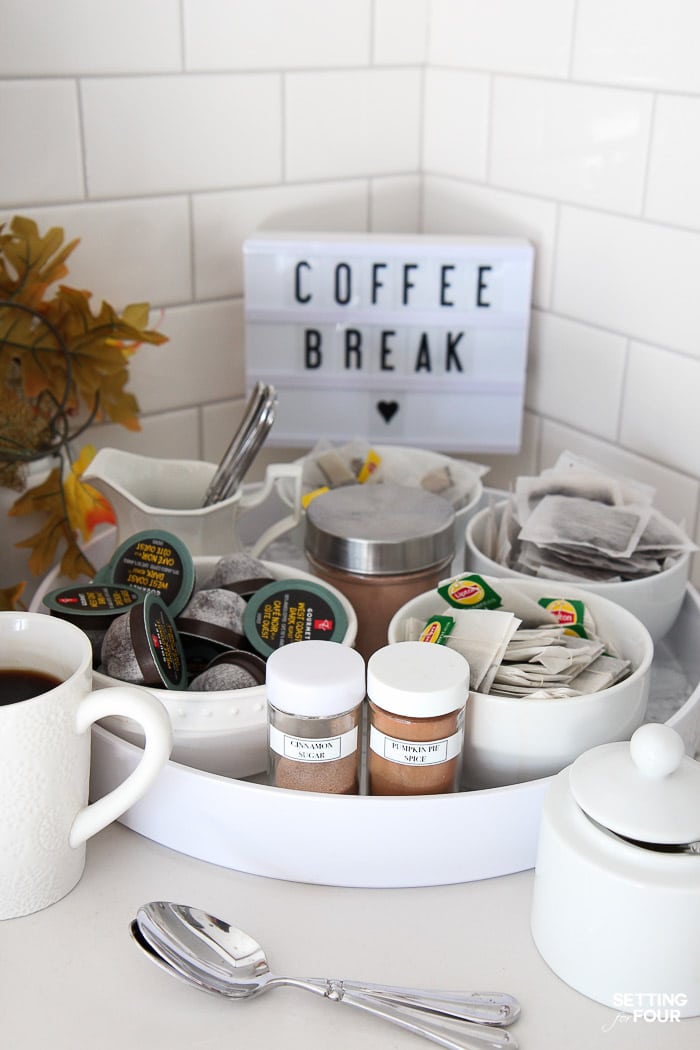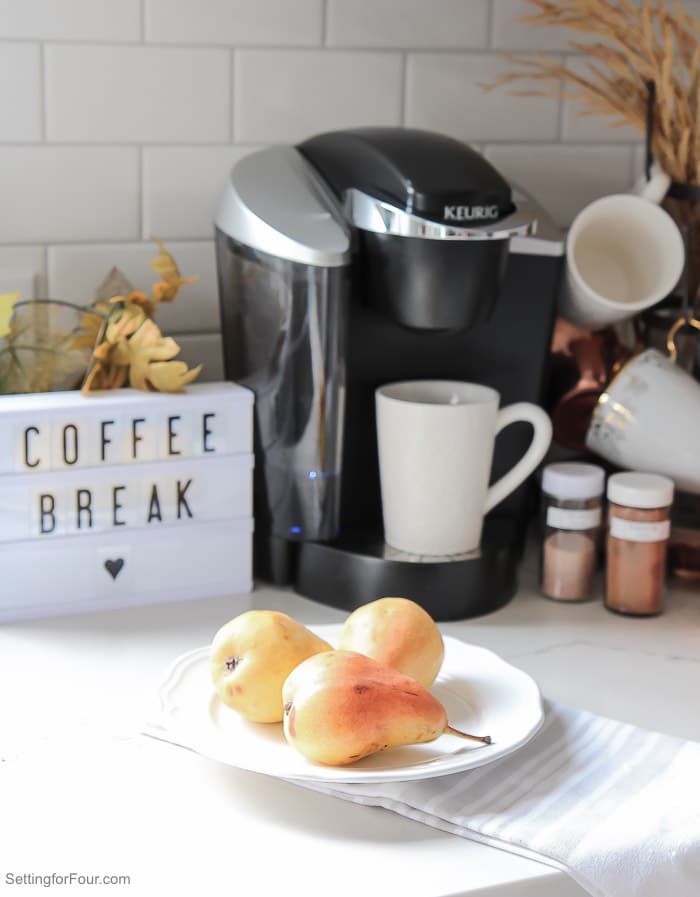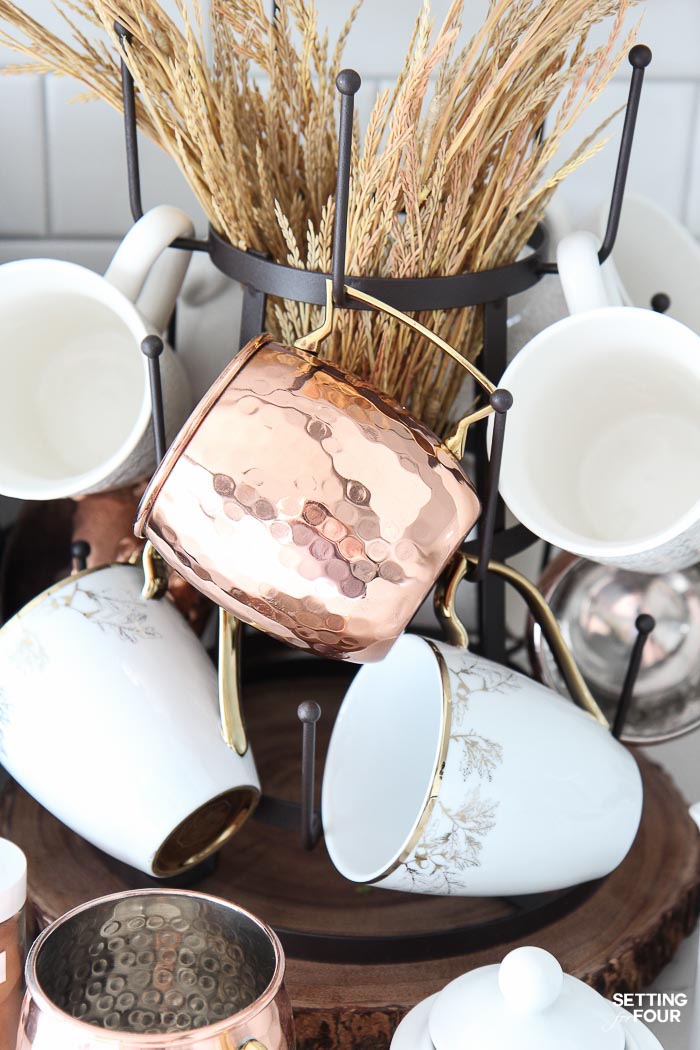 I hope you like my Kitchen Coffee Bar Idea for Fall! Do you have a coffee station set up in your kitchen?
PIN THIS AND SHARE IT WITH YOUR FRIENDS!

Sources:
Hammered Copper Moscow Mule Mug
Blueberry Pomegranate White Tea
White and gold mugs with oak leaves – HomeSense/HomeGoods
White mugs – HomeSense/HomeGoods
Fall leaf garland – Dollar Store.
Shop Our Coffee Bar! Click on the images below to see more about each item. Scroll using the arrows to see all the pieces!

Grab a cup of coffee and see all of the quick and easy kitchen decorating ideas!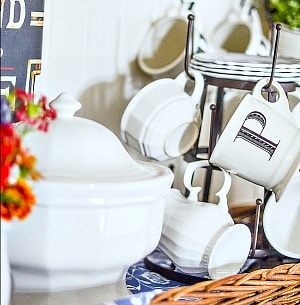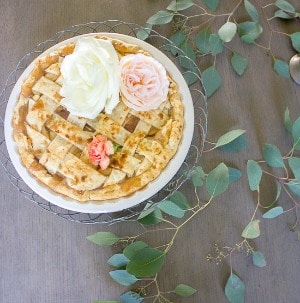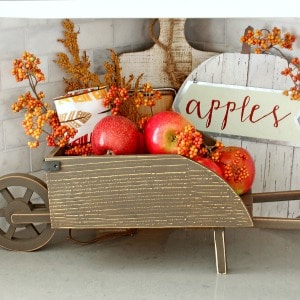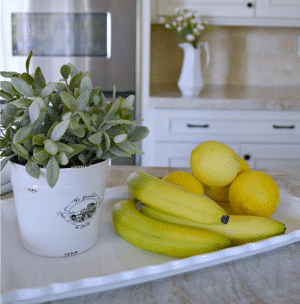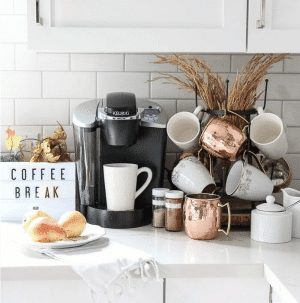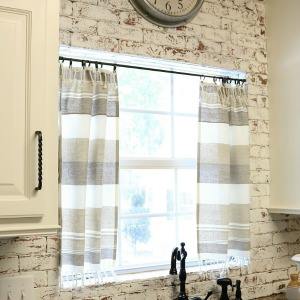 You may also like:
What to Decorate, Make and Do in September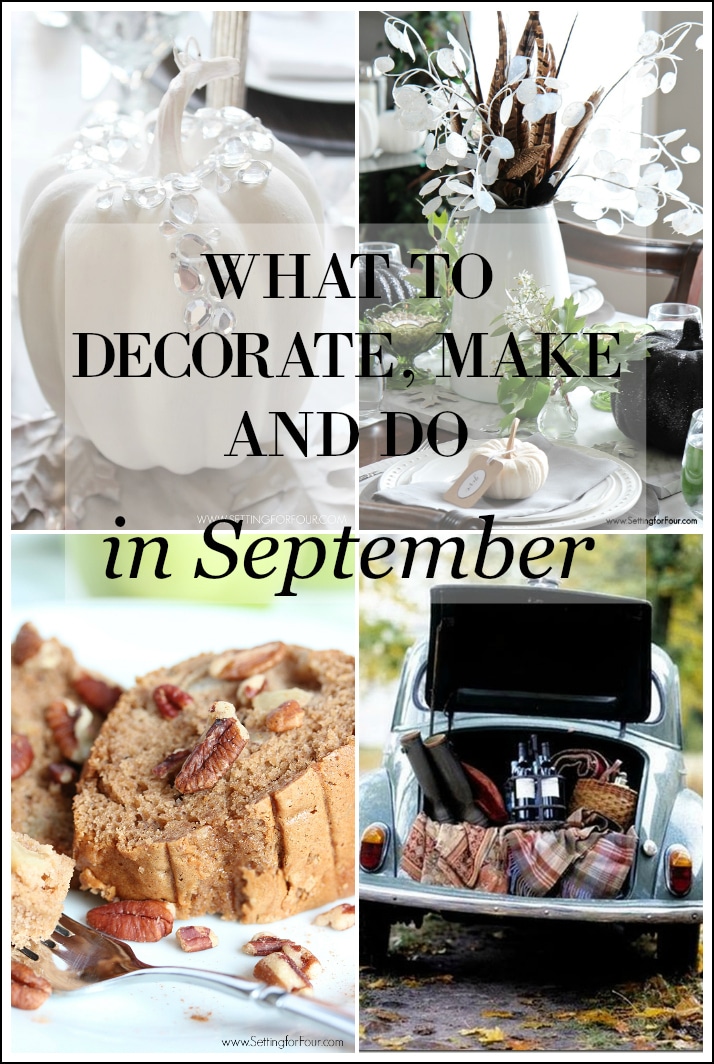 Fall Mantel Decor using Fall Flowers and Foliage