Picking out a faucet can be so overwhelming with all the finishes and styles to choose from! Don't worry – I've got you covered! Learn How To Pick A New Faucet To Meet Your Needs & Your Style and & see these helpful faucet design ideas for inspiration! Plus I'm sharing new gorgeous kitchen and bathroom faucet collections that have been just launched!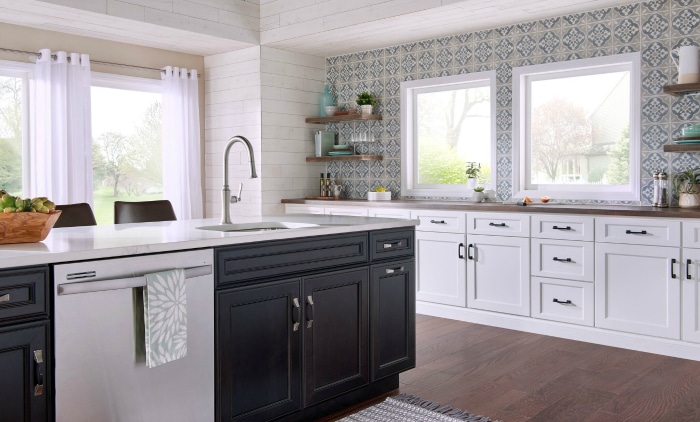 *** I'd like to extend a huge thank you to Danze by Gerber for partnering with me in this sponsored post. All of the opinions expressed and design ideas are 100% my own. ***
There are so many different styles, designs and finishes of faucets on the market that it can be really difficult and overwhelming to choose the perfect one for your kitchen or bathroom!
Today, I'm taking the confusion out of the selection process! I'm giving you some fabulous tips on how to narrow down the choices to select the perfect faucet of your dreams!
I'm also sharing the new, stunning bathroom and kitchen faucet collections that Danze by Gerber has just launched!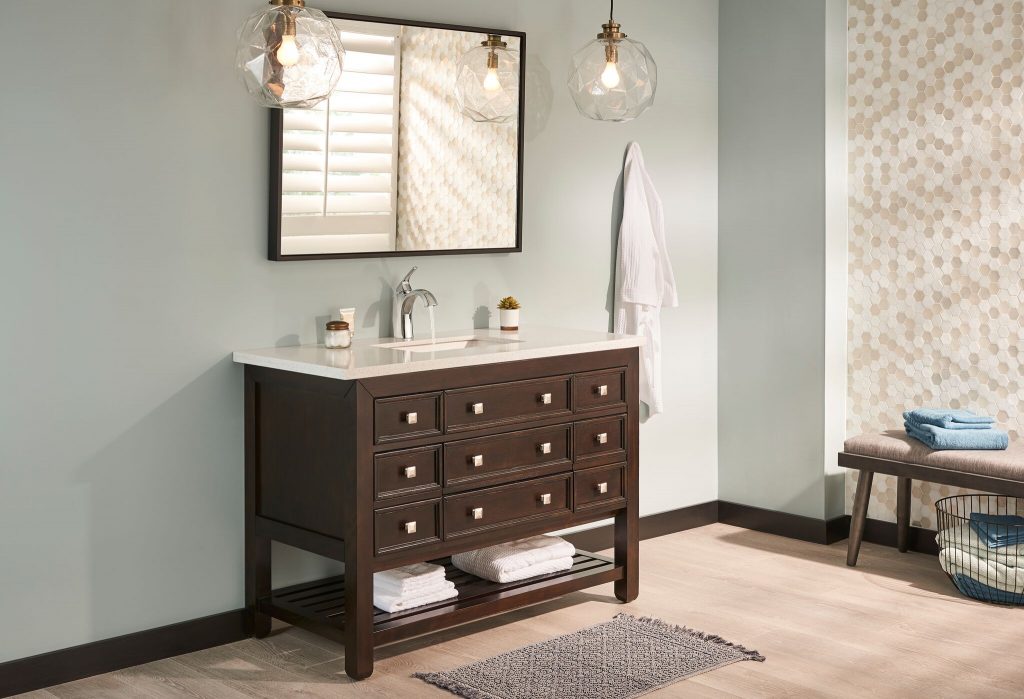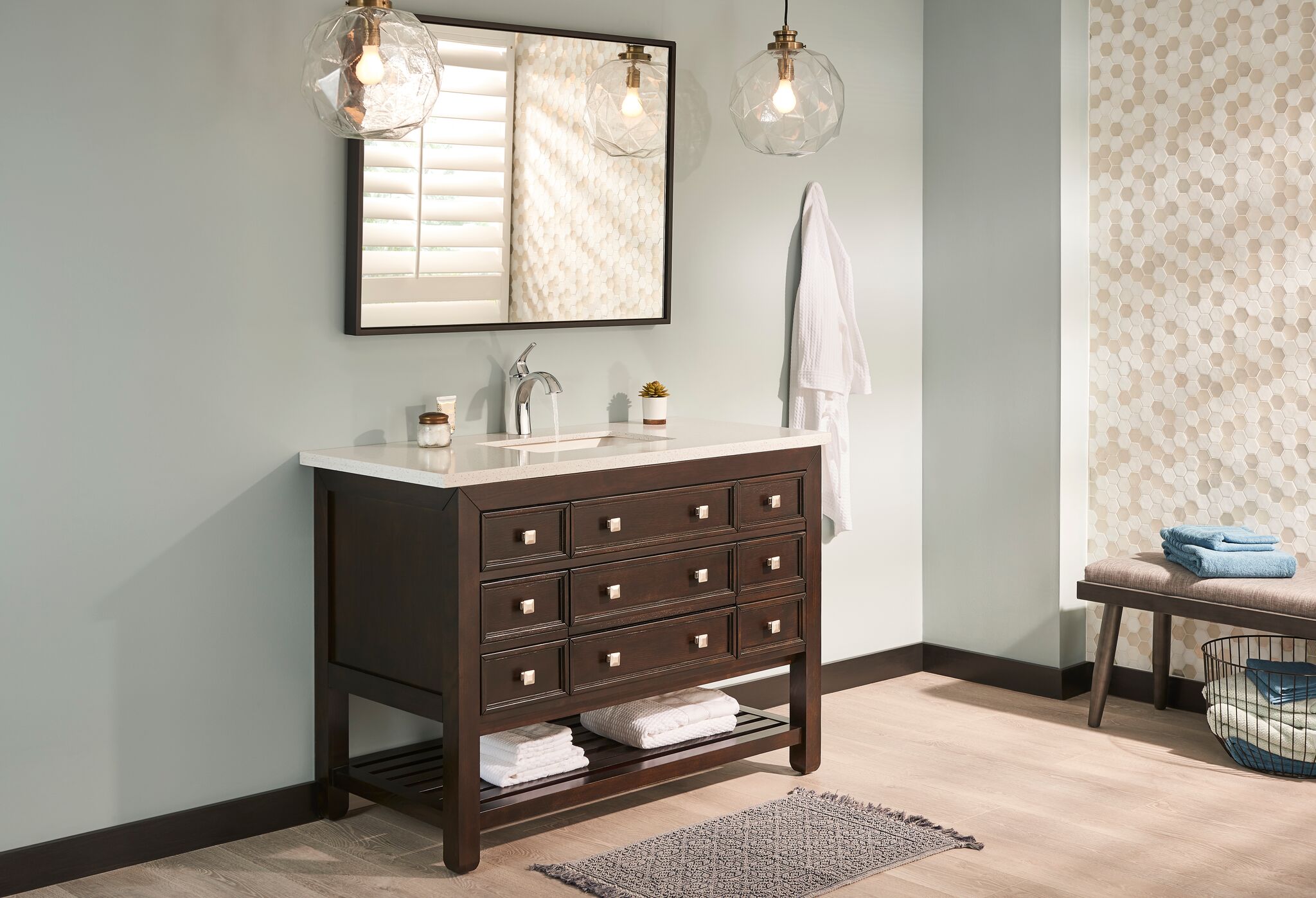 Isn't it fun to select a faucet that's new on the design scene for your home?! I think so!!
Danze by Gerber has been creating fun faucet experiences each and every day.
With dozens of faucet collections, fixtures, shower heads and accessories, available in a range of durable finishes, they continue to create dreamy kitchens and bathrooms when it comes to design, function, quality and experience.
Danze by Gerber products are not only beautifully designed , they are superior quality and backed by Gerber performance.
They've just launched two stunning kitchen and bathroom faucet collections!
Head on over to see each collection – I know you'll love them!!!
Transitional style
Kitchen pull down feature
Water efficient
The available finishes are chrome, stainless steel and satin black for the kitchen and chrome, stainless steel, satin black, brushed nickel for the bathroom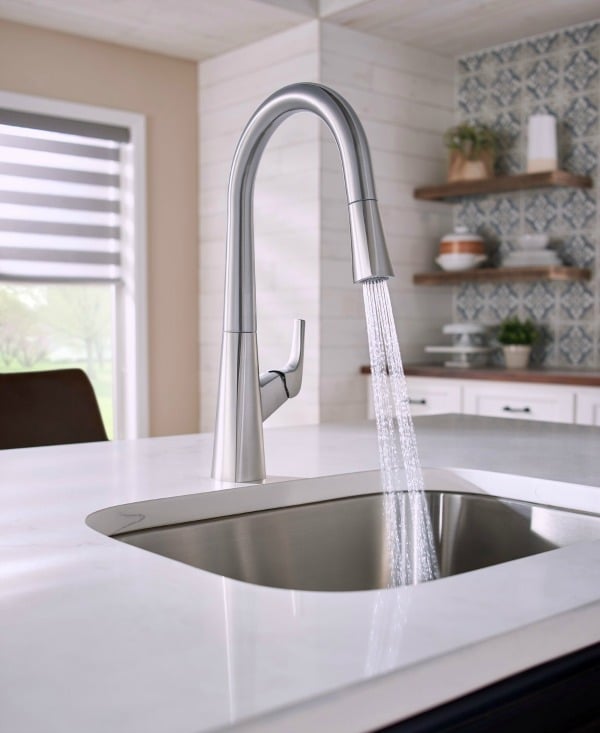 Updated classic style
Kitchen pull down feature
Water efficient
Finishes are chrome, stainless steel for the kitchen and chrome and brushed nickel for bathroom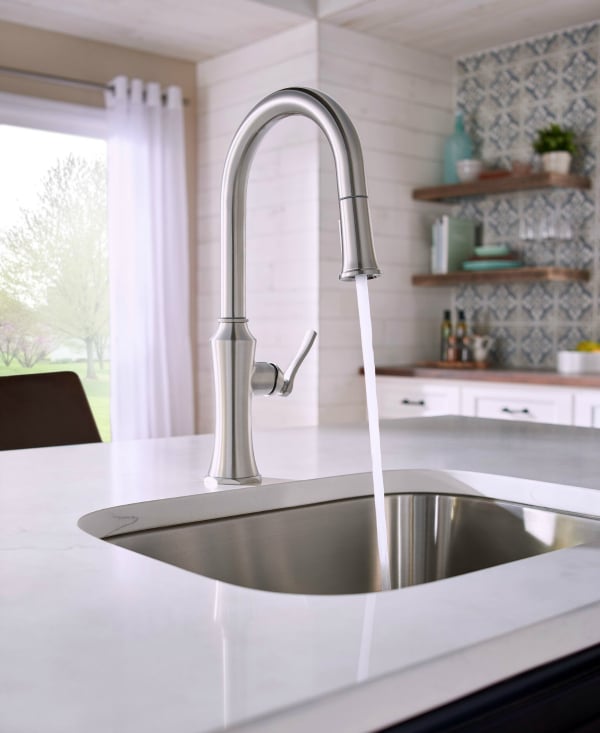 Here are my thoughts on faucets from a design standpoint:
– I love the satin black finish option in the Vaughn collection! Black faucets are a huge trend right now so if you're looking to amp up the style in your kitchen or bath, go with this satin black color!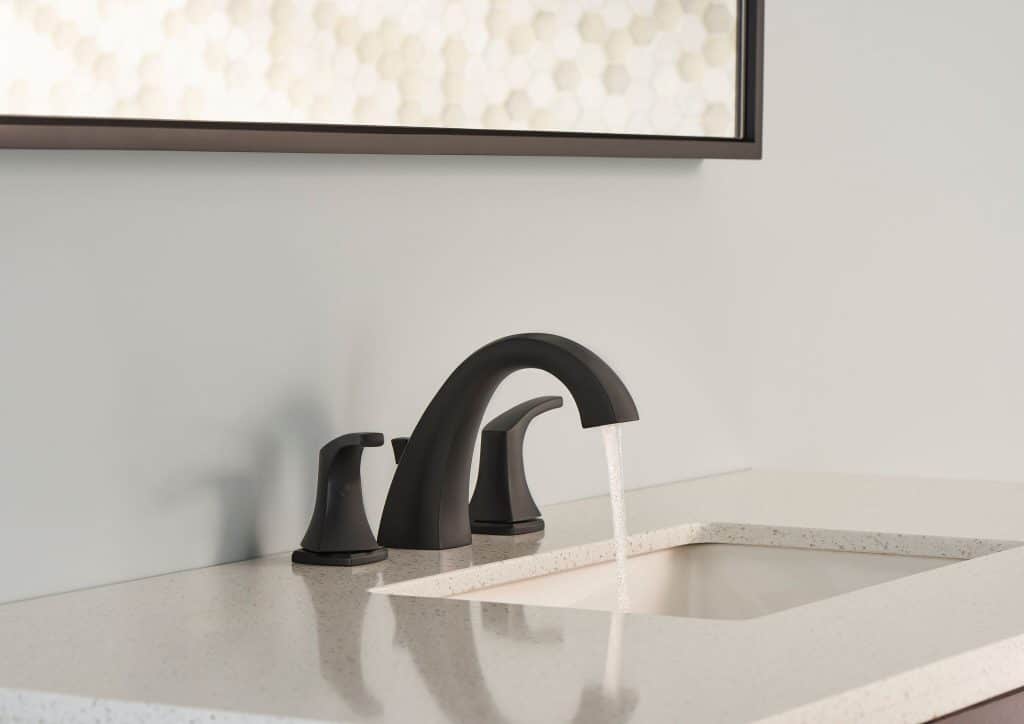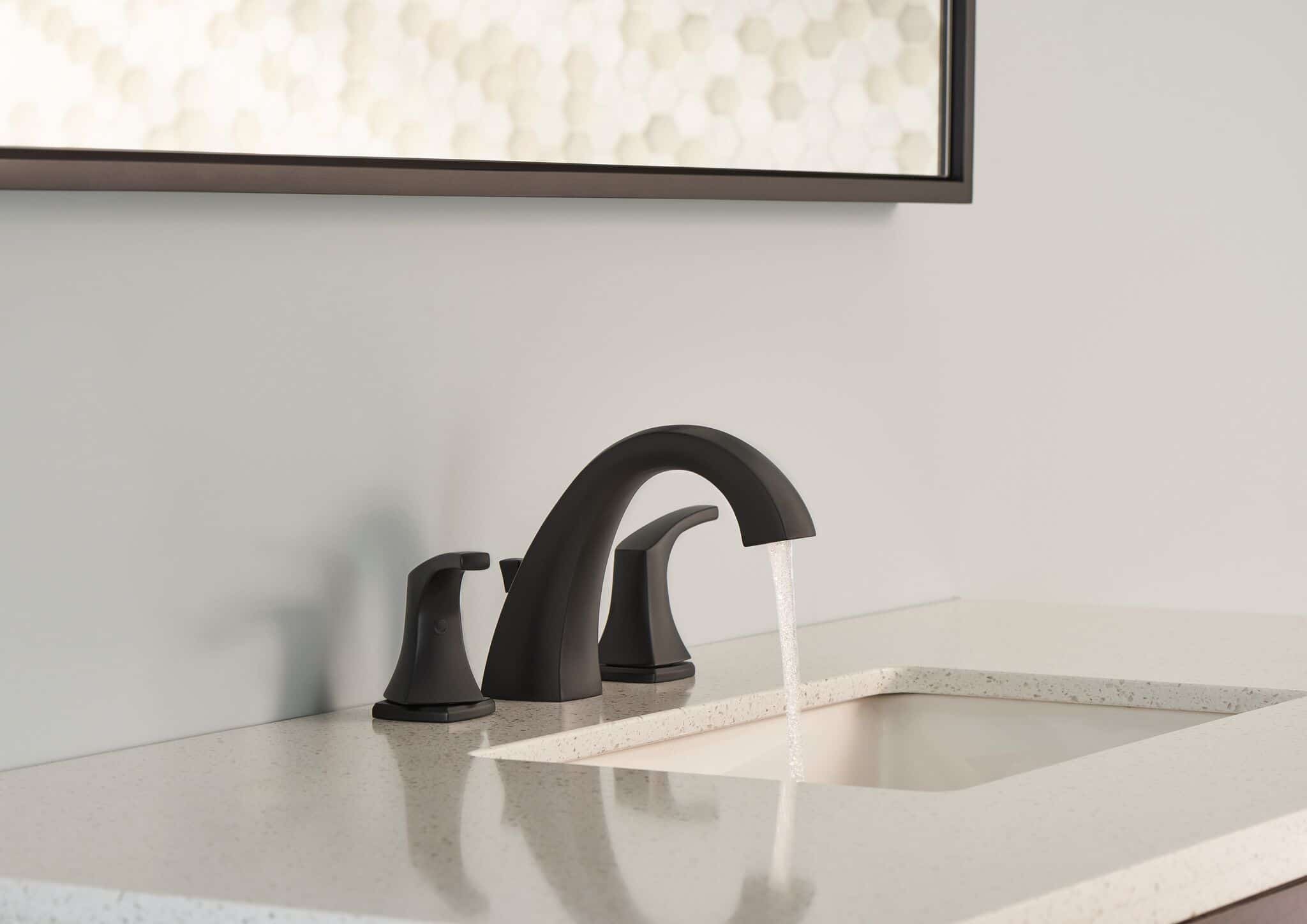 – Chrome, stainless steel and brushed nickel are timeless finishes that will never go out of style.
– You can mix and match the finishes in your bathroom and kitchen, so you don't have to match your faucet with your cabinet handles! Mixing metallics is another big home trend in design and decor right now!
– select a faucet style that matches your design style and reflects what you love!
How To Pick A Faucet & Faucet Design Ideas!
1. Design Style options
Transitional – a combination of modern and traditional styles.
Contemporary – more modern and sleek in style.
Traditional – timeless style that goes with everything!
2. Finish/Color options
Chrome
Nickel
Brushed nickel
Stainless Steel
Satin black
Brass
Gold
3. Mounting options
Single Hole – has only one handle for both hot and cold water. If you select this type you can cover up other holes in your countertop with a deck plate.
Two hole – can be a bridge faucet or a faucet with a soap dispenser or side sprayer.
Three hole – one hole for the faucet spout and two for the handles: one for the cold water and hot water.
Four hole – this takes up the most counter space. It's composed of a hole for the faucet, two holes for the handles and one hole for the side sprayer or soap dispenser.
Wall mount – leaves lots of counter space since it's mounted on the wall! Great for big pots and pans.
Deck plate – covers holes in a countertop when switching to a faucet that requires less number of holes.
Pot filler – This is generally placed on the wall above the stove. It has a swinging arm that folds back to the wall when not in use and out above the stove to fill large pots right on the stove! Convenient and saves your back and neck!
Bar faucet – This is a smaller faucet designed for a small bar sink.
4. Handle options
Single handle – mounted onto the faucet for more space saving! Operates both hot and cold water.
Two handles – have separate handles for hot and cold water. Handles are mounted in a deck plate or right into countertop.
5. Spout options
Standard spout – usually 3-5 inches higher than the countertop
High arc spout – provide more working space over the sink. They are usually 8-10 inches higher than the countertop.
6. Sprayer options on kitchen faucets
Side sprayers – require an extra hole as they are mounted onto the countertop beside the faucet.
Pull down sprayers – both the Vaughn and the Draper kitchen faucets have convenient pull down sprayers that are integrated with the faucet!
Don't forget to head over to see the new Vaughn Collection and Draper collection and request a FREE brochure!
PLEASE PIN THIS AND SHARE IT WITH YOUR FRIENDS!

You may also like:
An Elegant Kitchen Coffee Bar Idea for Fall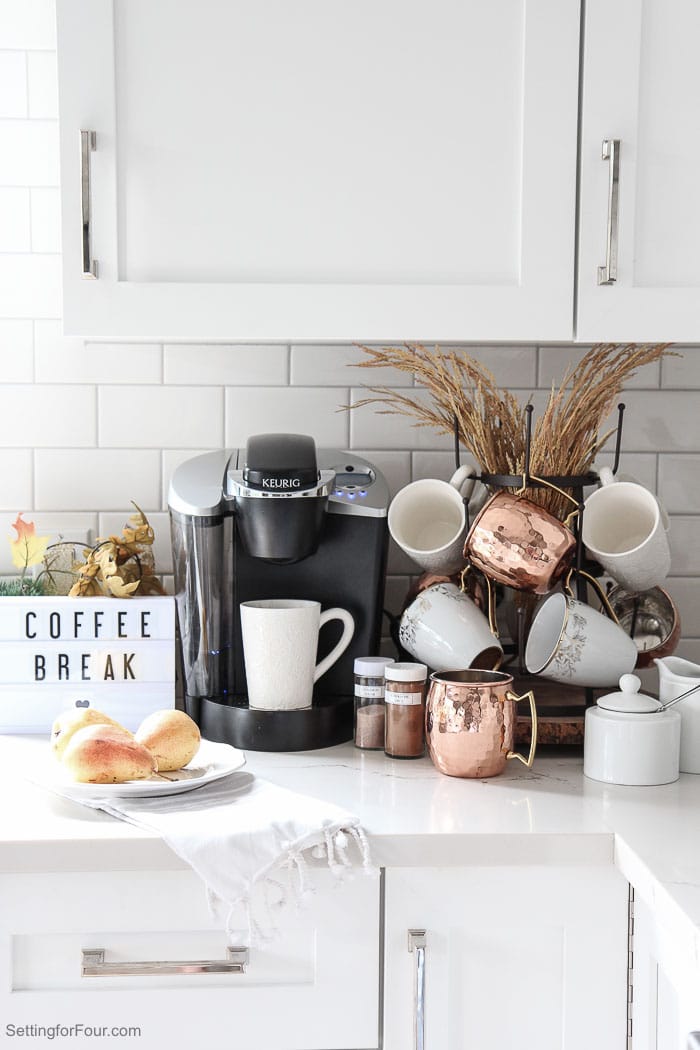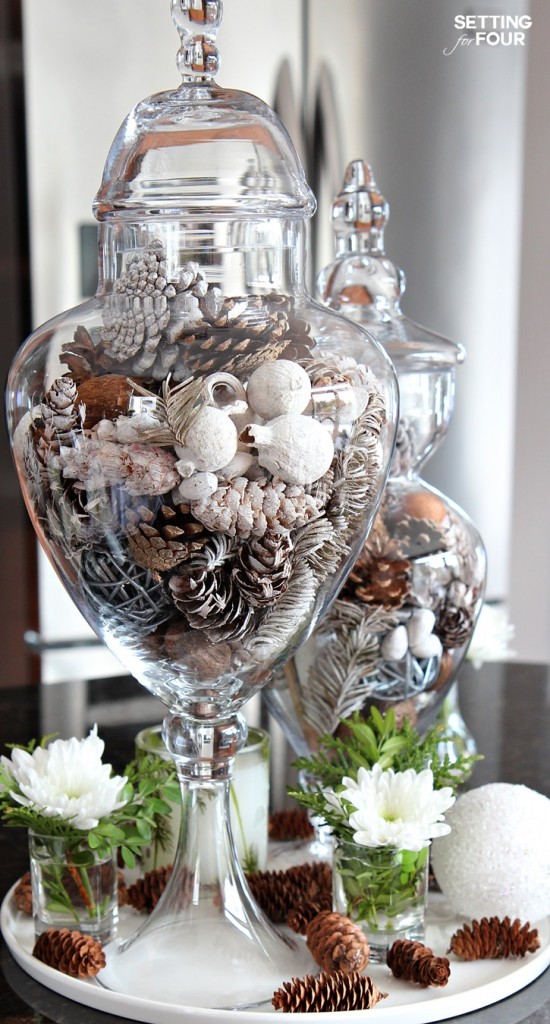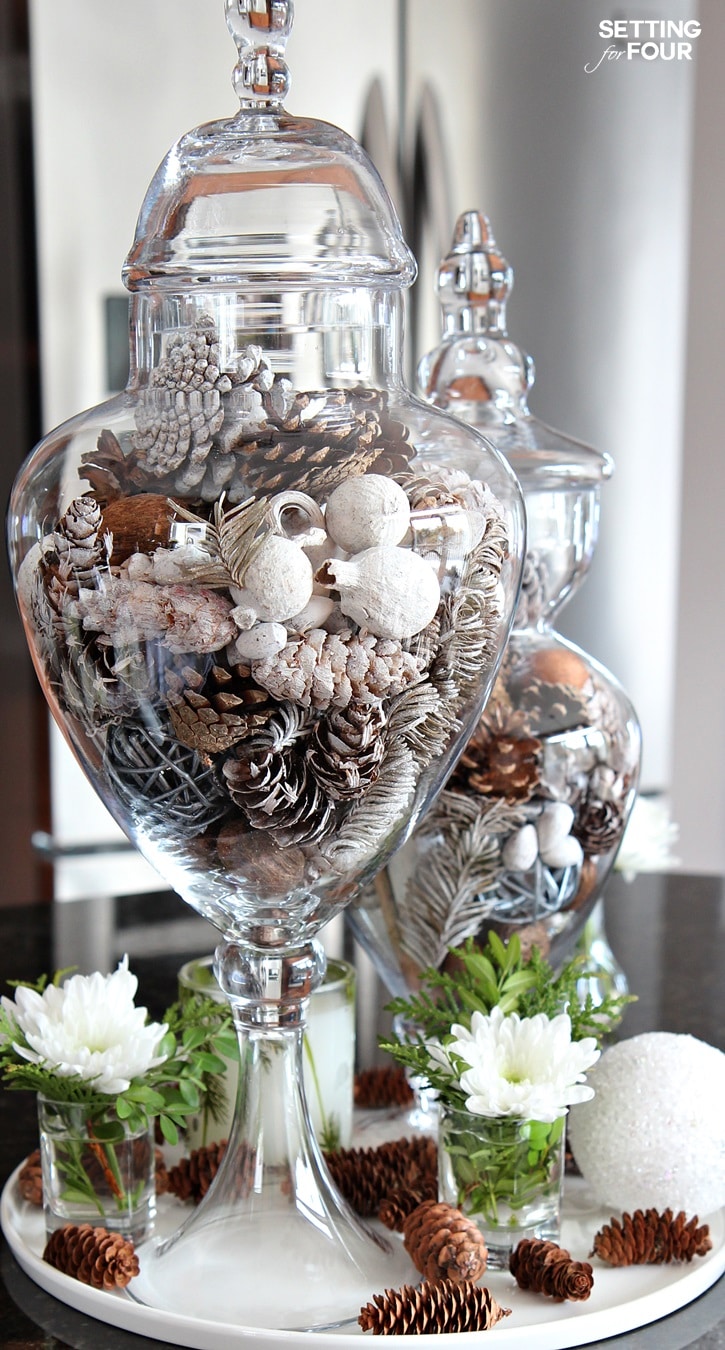 10 Budget Friendly & Creative Kitchen Organization Ideas