In this post you'll get your Ultimate Guide to Choosing Cabinets For Your Kitchen & Bathroom that will help you find the perfect cabinets for your home! It provides 8 IMPORTANT things to consider to get the right cabinet function and style you need!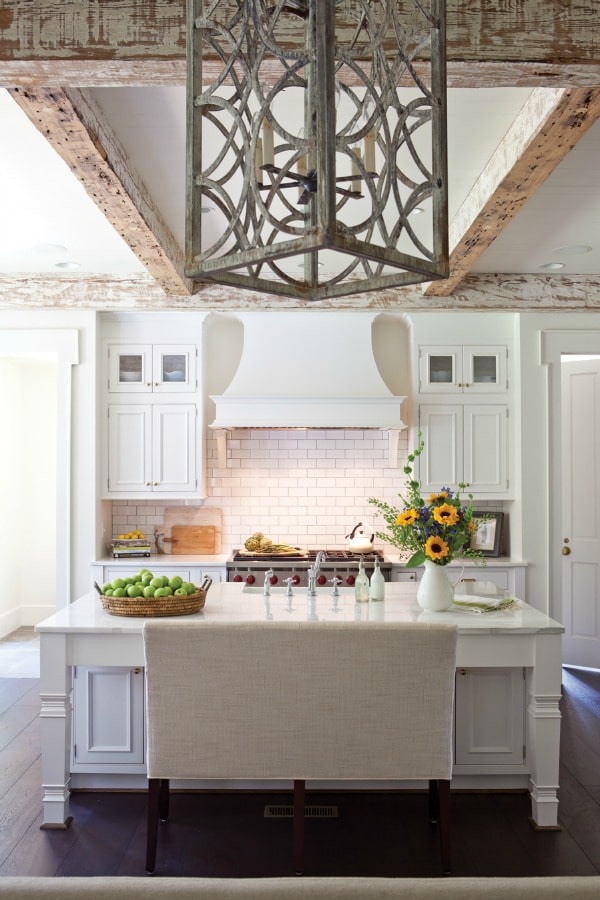 A Guide to Choosing Cabinets For Your Kitchen & Bathroom
PIN THIS AND SHARE IT WITH YOUR FRIENDS!

Cabinets are the cornerstone of a room; the foundation that requires quality, functionality and style!
They are, in my opinion what, primarily makes a bathroom and kitchen look stylish and beautiful!
Choosing the perfect cabinets for your space is also important to achieve the perfect storage and organization that you and your family need!
But where do you start, how do you select them and where do you find quality cabinetry with a trusted name?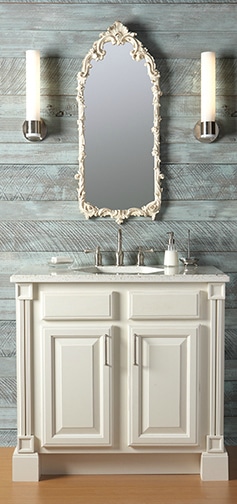 Here's a guide to help you step by step with your selections to find the perfect cabinets for your space!:
Cabinet Manufacturer
Choose a reputable manufacturer that offers quality, beauty and is a trusted name!
For local manufacturers, visit their showrooms and ask for references.
If you buy cabinets online email their customer service and ask for more information.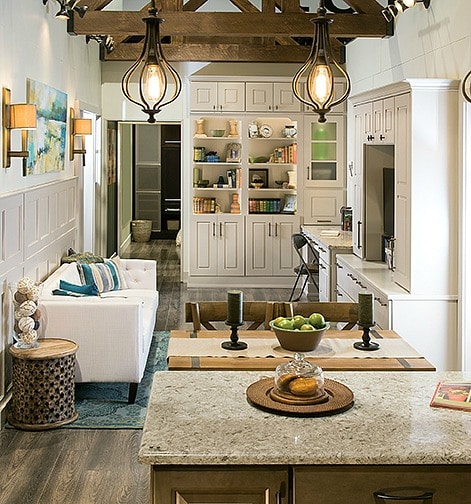 Fresh New Options
It's always fun to consider new cabinet products to get the cutting edge in style and construction!
Consider frameless cabinetry that offer more storage space.
There are traditional cabinet profiles as well as sleek, clean minimalistic designs. Which is the overall look you are going for?
There are solid hardwood as well as MDF cabinets.
Medium Density Fiberboard s provides a door material that is perfect for paints.
Decorative Laminate Veneer Doors offer with many color choices and texture.
Wellborn's new Aspire Cabinetry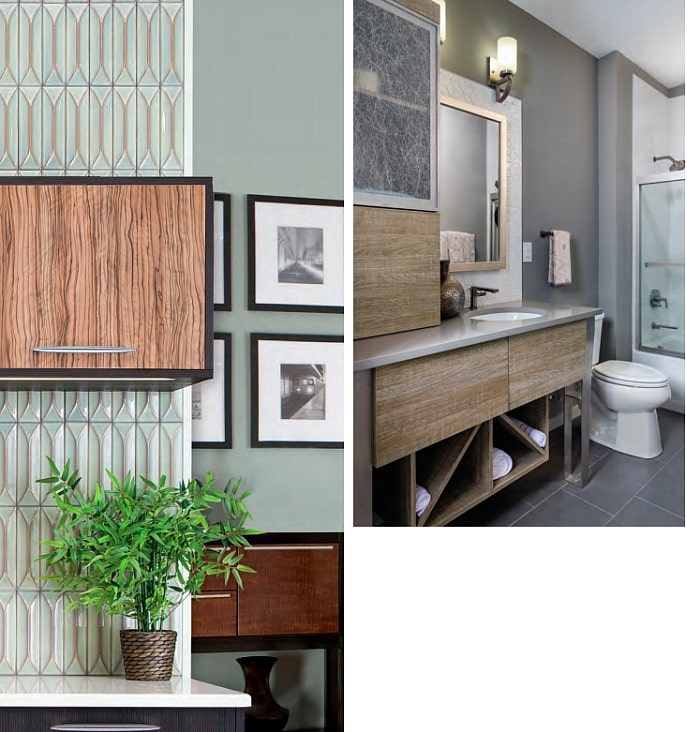 Door Style
There are many different door styles to suit any taste! The common door styles today are shaker, slab, arch and cathedral. Consider the overall style you have in your home and the style you want your kitchen to have, then select the cabinet style that fits those parameters.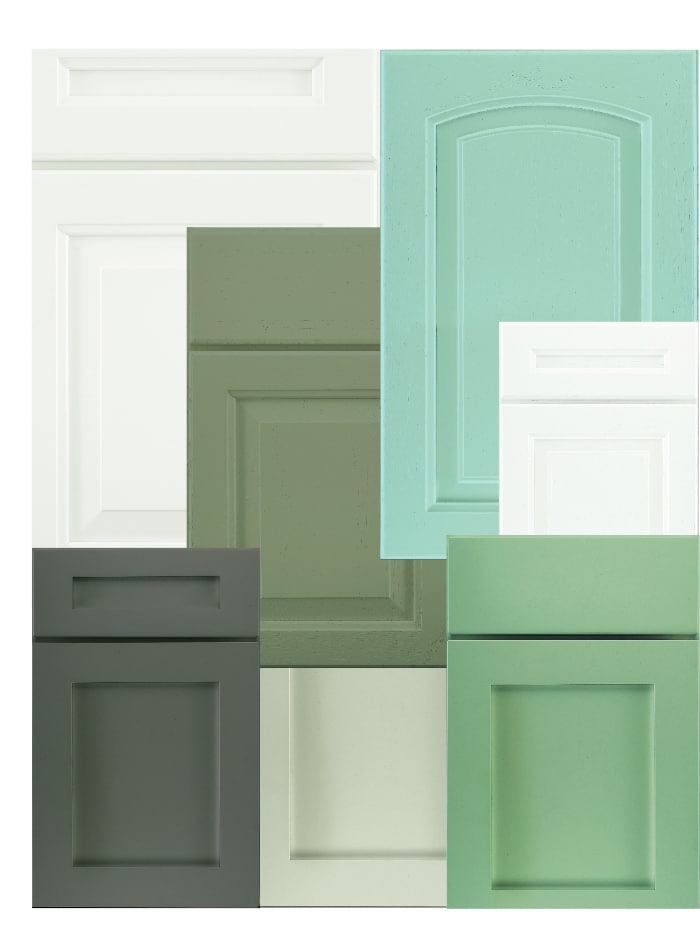 Color / Finish
White kitchen cabinets are timeless, but today's trends run the gamut of gray and hues such as ocean blue, inky navy, black and more. The color and finish is really up to you and the kitchen style you are trying to achieve!
Finishes range from light to dark stains and even metallic finishes.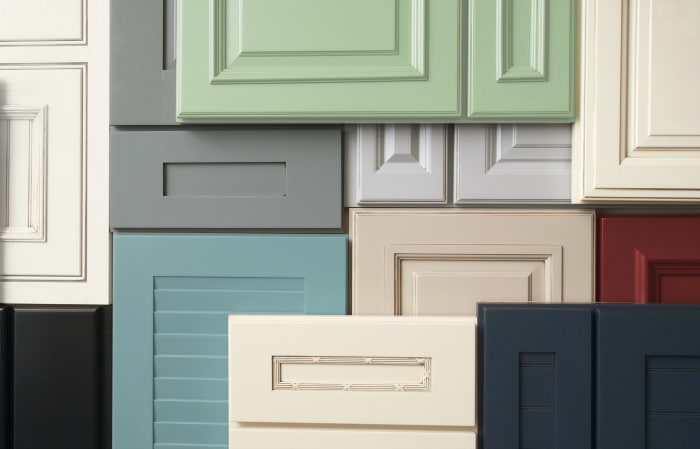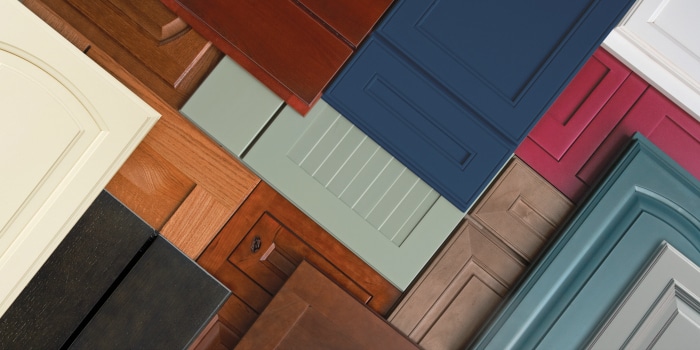 Hardware
Cabinet hardware is the jewelry of the room! From modern shapes to traditional choose the hardware that matches the style of your kitchen and cabinets.
Brass and lucite are big trends right now in hardware finishes. Nickel and oil rubbed bronze are timeless classics! Matte black is also on trend.
Customization
You can implement a few customizations or full customization.
You can add on unique lighting features, beautiful glass options, range hood options, architectural moldings and more!
Storage /Functionality
Do you want to omit upper cabinets and use open shelves instead? Do you need a pot drawer vs a cabinet for your pots? Do you need a roll out pantry cabinet? Maybe you'd love a cabinet to store vases and entertaining platters.
Write down a list of everything you need to prepare meals, store food/beverages, store kitchen appliances, cookware, linens and decor and prioritize them based on how much you need them.
Warranty
Confirm the warranty specifics for the cabinets you are choosing.
You may also like:
7 Ways To Make A Small Room Feel Larger Instantly!


An Elegant Kitchen Coffee Bar Idea for Fall