Looking to refresh your home decor or renovate? Building a new home or just want to tweak your accents? Take a look at the best Home Trends for 2018 in Design and Decor straight from the trend list on Pinterest! Pinterest has released it's fourth annual top 100 trends for 2018, and the decor list is defined by both bold color and neutral minimalistic details.
PLEASE PIN THIS AND SHARE WITH YOUR FRIENDS!

Home Trends for 2018 in Design and Decor
1. Terrazzo Tile, countertops and home decor accents:
Terrazzo is made from pieces of marble, quartz, granite and glass. Terrazzo tile and flooring is a fresh way to add a natural stone look in place of marble. Perfect for entryways and kitchen flooring. When used as home decor the pattern gives a modern abstract touch to your space.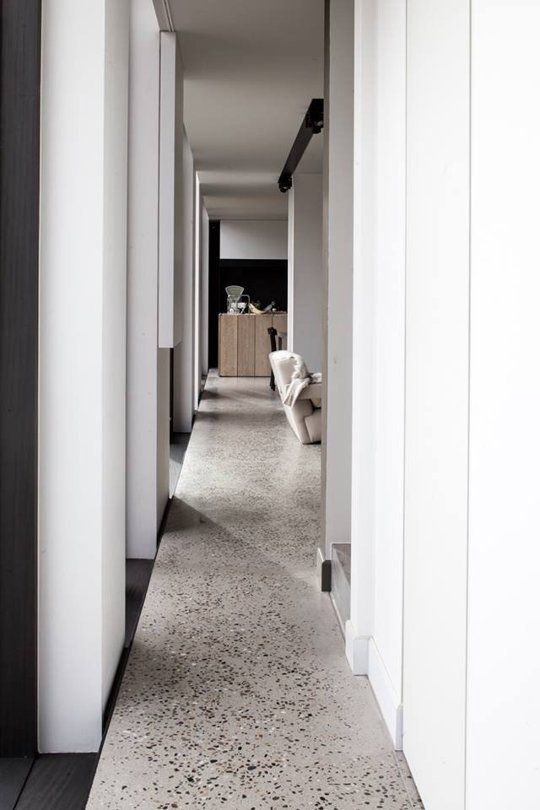 SHOP THE LOOK!
CLICK ON THE IMAGES BELOW TO SHOP EACH ITEM!

2. Sage Green:
Sage is the new neutral and is a great color to soften a room. Take a look at these sage interiors and paint colors: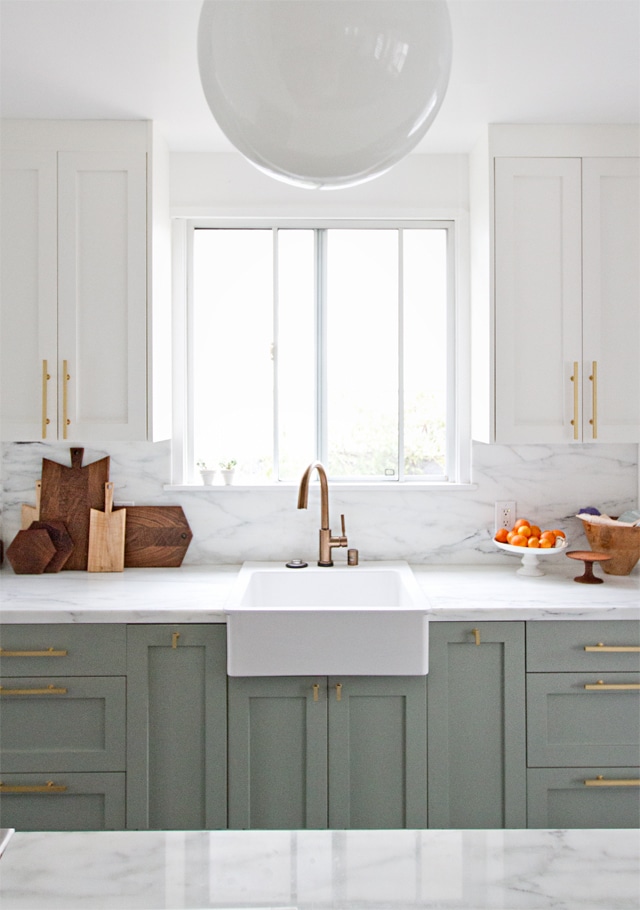 3. Oversized Art
Large scale art is new and now. Which is fabulous and much less time consuming than putting up a gallery wall!
My oversized abstract art over my living room sofa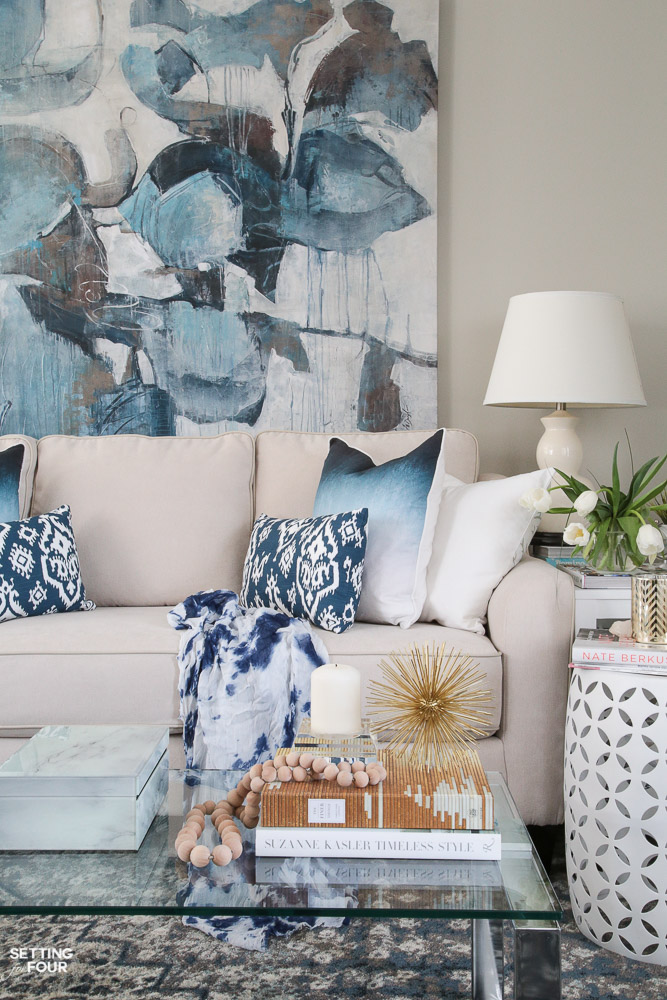 4. Spa Inspired Bathrooms
Turn your bathroom into a spa with fluffy white towels, a tub tray, candles and scented bath salts! Relaxing from the daily grind with a blissful bathroom is a big trend for 2018.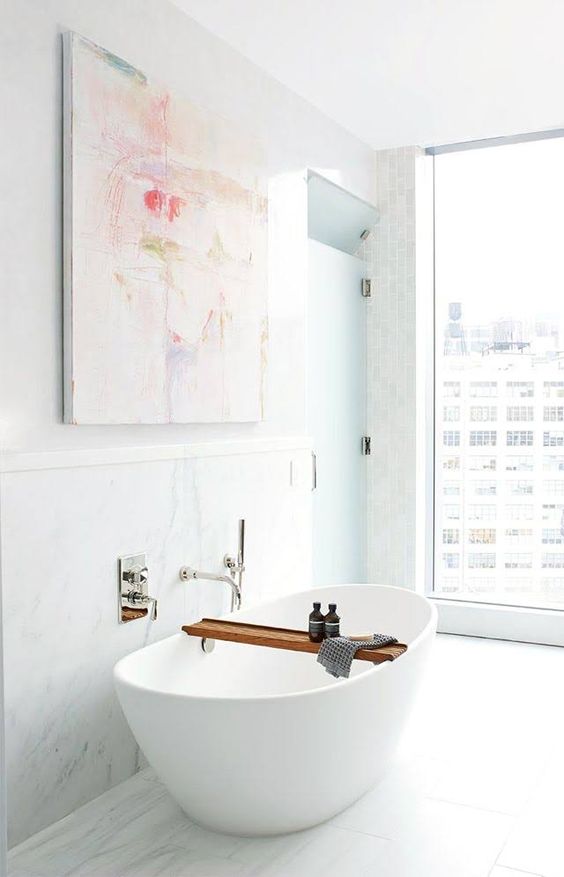 5. Statement Ceilings
Create a statement ceiling with geometric paint treatments and graphic patterns. The ceiling is the 5th wall – make it a focal point! See 8 Tips For Choosing Beautiful Ceiling Colors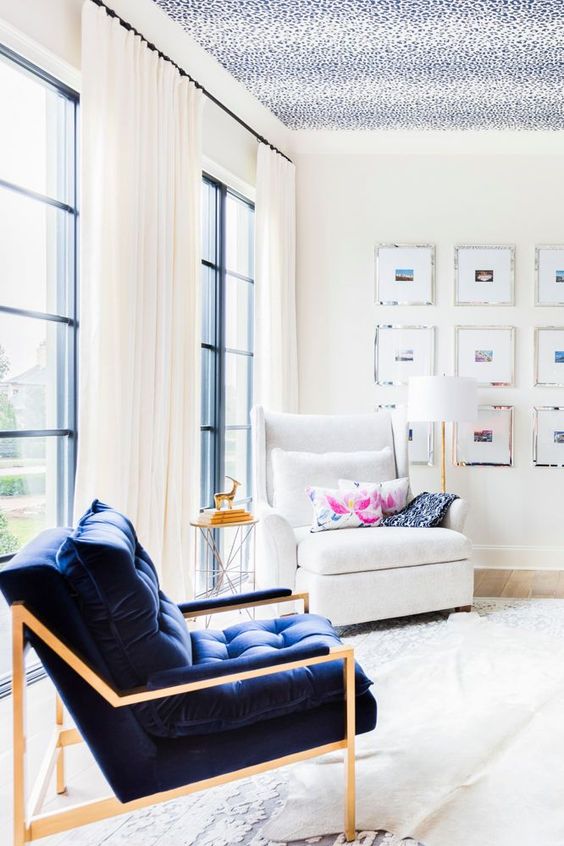 6. Patterned plants
Patterned plants like this prayer plant are hot for 2018! Look for tropical plants that have striped or dotted leaves to update your home in a jiffy!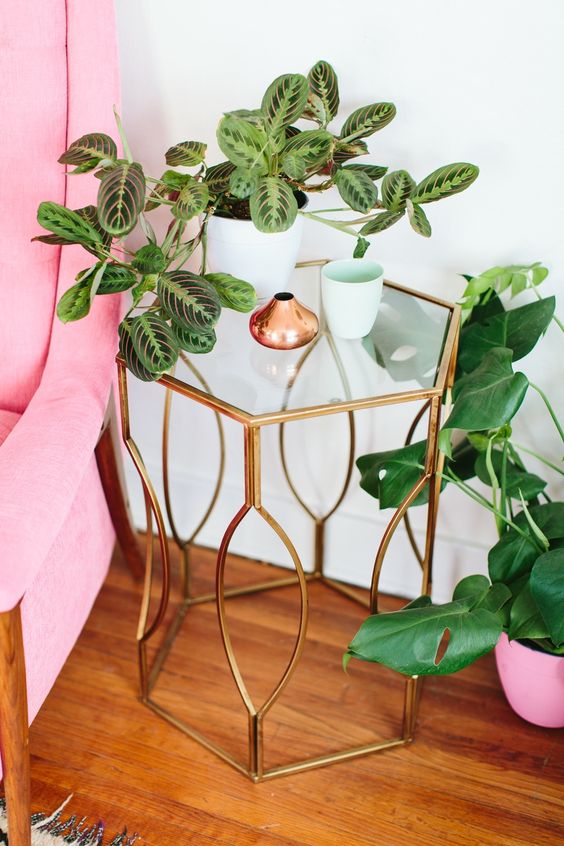 7. Herringbone pattern
Timeless and classic herringbone wood floors add a high value to a home's resale price and add a complete wow factor!
A herringbone marble backsplash in the kitchen or fireplace tile surround is another way to add this beautiful staggered pattern to a home.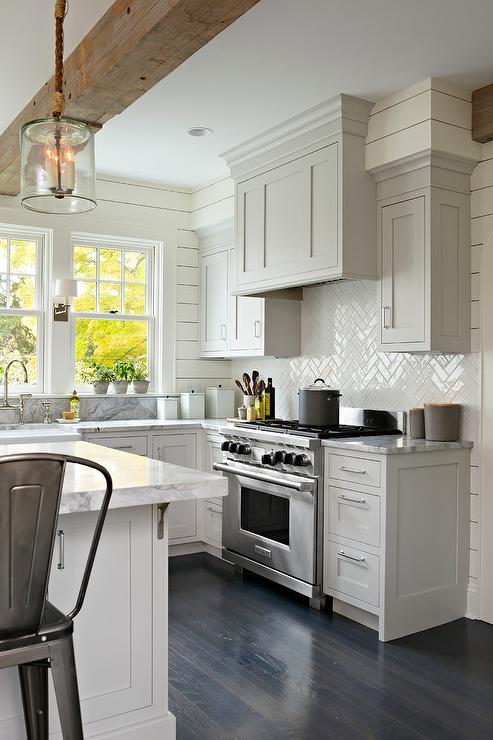 8. Bone Inlay
The intricate handmade art of bone inlay furniture and decor gives a space a shot of pattern without going too bold.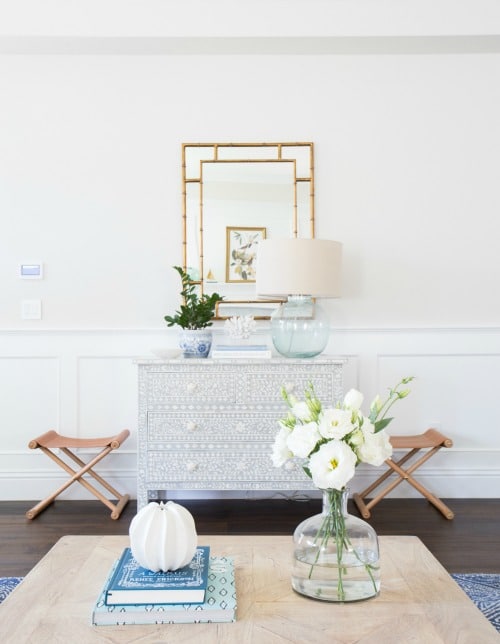 9. Colorful Doors
Colourful front doors and door mats with friendly quotes is he New way to add curb appeal to your home and welcome guests. See How To Decorate With Color Of The Year Pantone Ultra Violet!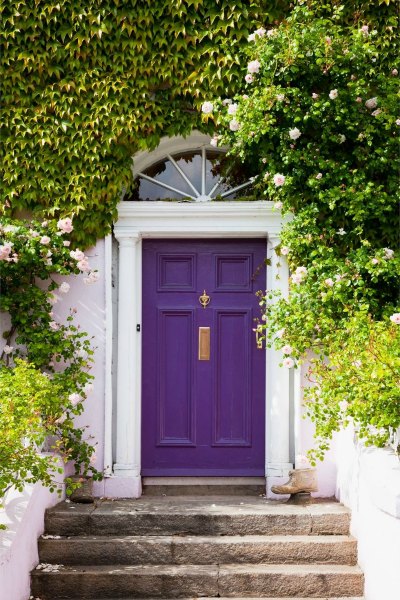 10. Mixed Metallics
Stay away from matchy matchy and add a mixture of metal finishes to your bathroom and kitchen! This bath combines gold, bronze and silver finishes for a beautiful interesting look!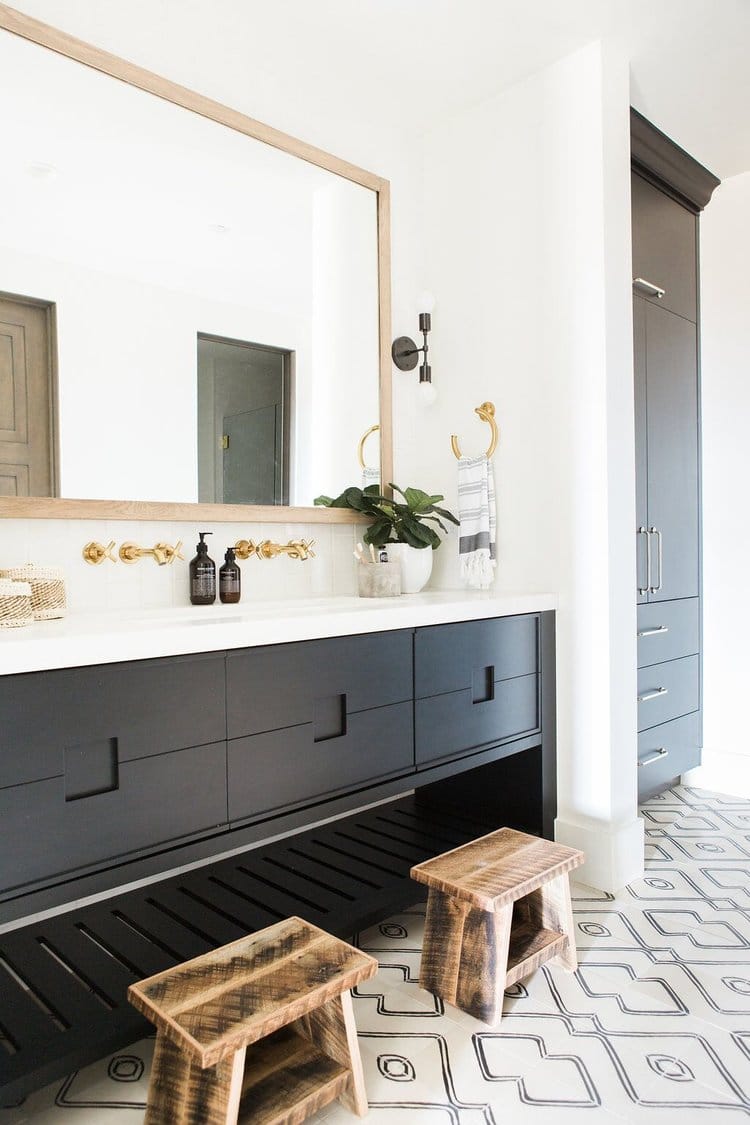 11. Peace Out Trend
This is a Mix of Scandinavian minimalism and Japanese zen – it's the elimination of tech stimulus and incorporating air sea and nature into the home.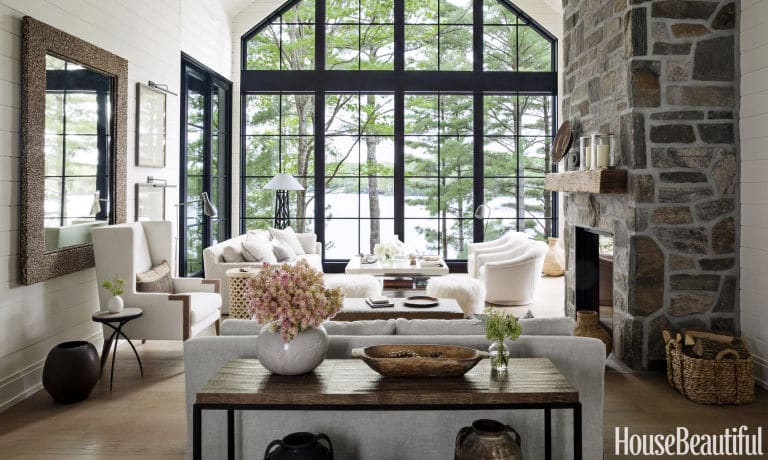 Overall the trends I'm really loving are the oversized art trend, herringbone tile, mixed metallics and the Peace Out trend!
What do you think about these Home Trends for 2018 in Design and Decor? Which do you think you might use in your home this year?
You may also like:
15 Creative Ways To Use and Style A Bar Cart!

5 Creative Ways to Decorate With Fiddle Leaf Fig Trees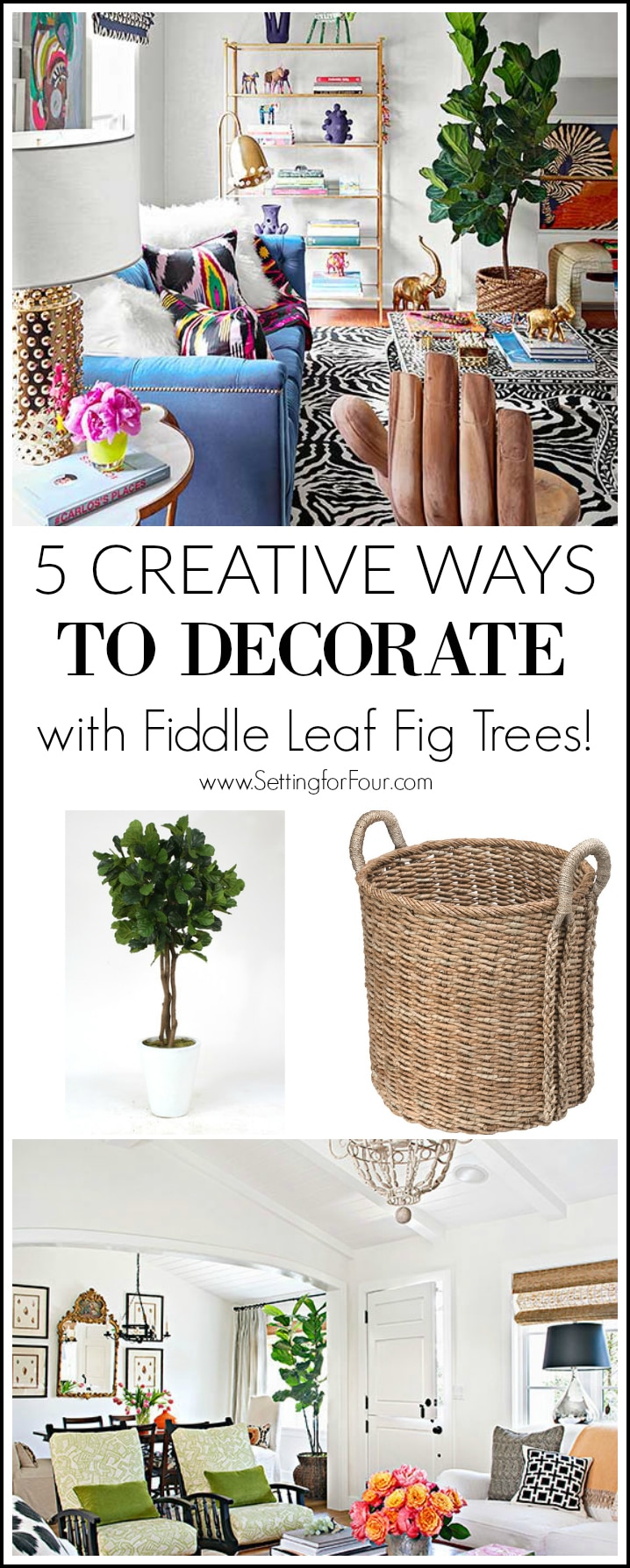 5 TIPS TO DECORATE ACCENT TABLES LIKE A PRO!