Hi everyone!
Well after much nervousness I now have completed my first Google Plus Hangout which is now live on Youtube and imbedded here on my blog!
Today, I demonstrated my DIY Ombre Christmas Ornament at the Holiday Hangout on Google Plus!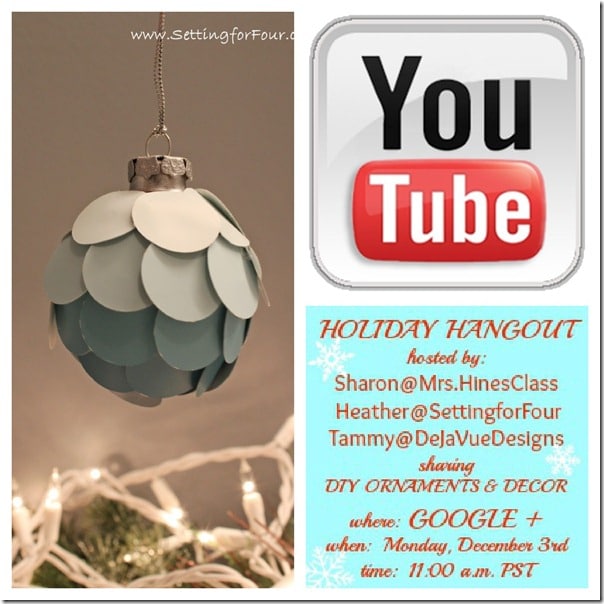 It was so much fun to hang with these lovely ladies as they demonstrated their holiday crafts too!:  Sharon Hines from Mrs Hines Class and Tammy from DejaVu Designs !
Here is the video, click play and enjoy!
The interesting part was when I lost connection for a few minutes, but thankfully my cohosts Sharon and Tammy were complete 'grace under pressure' and flexible enough to roll with it and cover for me until I was able to return on air!
But really it was a lot of fun and a great way to get to know my super fun and talented cohosts too!
Thank you Sharon and Tammy for being so supportive and great to 'hang' with!!
After all, blogging is about friendships and community, and luckily I get to be a part of that!
  Luckily I get to hang with incredibly talented and savvy bloggers who encourage me to spread my wings, leave my comfort zone and try new things such as making a video like this one!
Thank you everyone that watched it on Google plus today and left such sweet comments…your support means so much to me!