See this beautiful foyer's makeover and 'before and after' photos! Check out my decor tips – how I gave my foyer personality and color with furnishings and decor accents!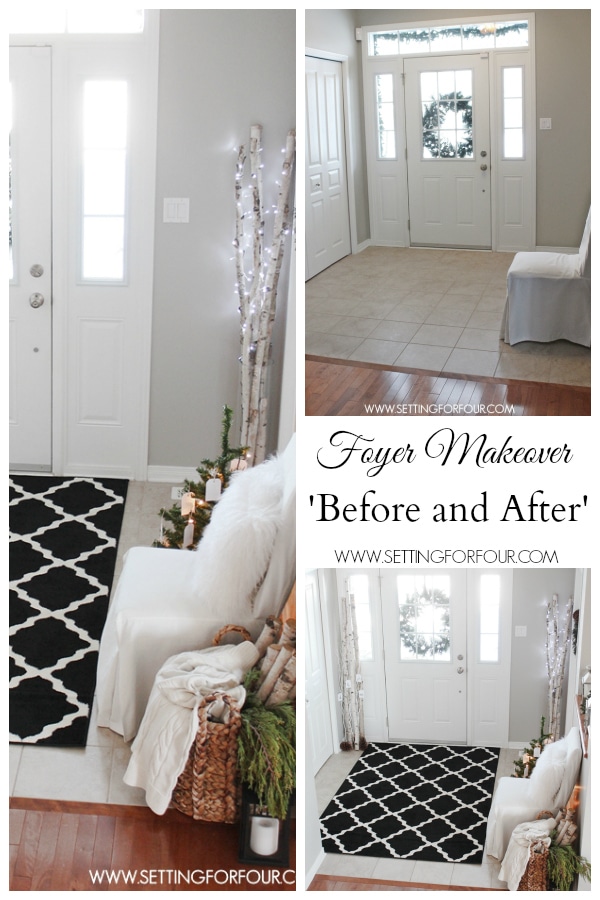 This post contains some affiliate links for your convenience. Click here to read my full disclosure policy.
I'm so excited! Today I'm sharing my foyer makeover!
My foyer used to be blah and boring …but no more!
I added some pretty holiday decor and this gorgeous black and white trellis area rug ! This area rug is soooo soft and helps define the foyer from the surrounding rooms.
Plus it adds gorgeous pattern and color to the space!
Here's my foyer 'before'…..boring and blah with no focal point, little color and little pattern: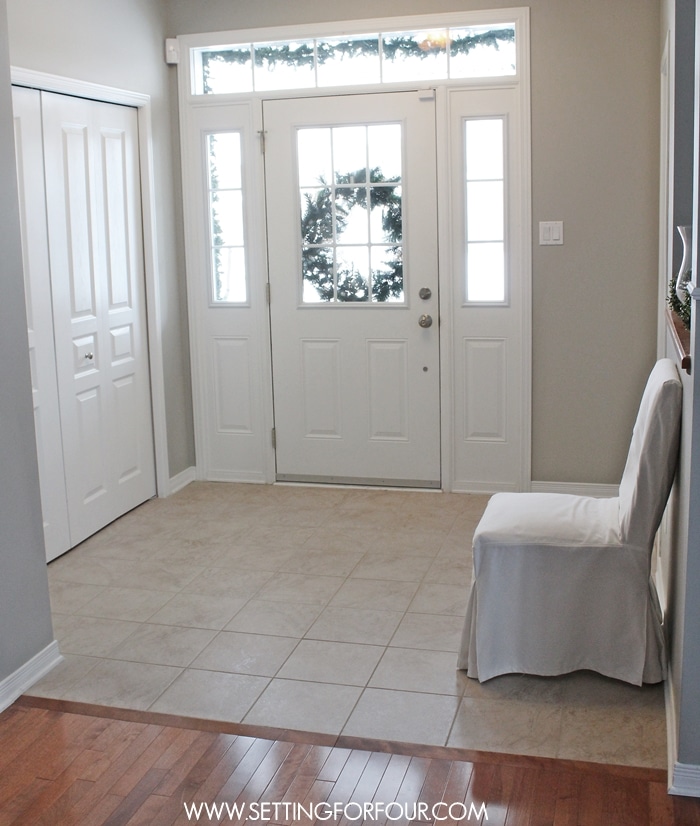 Foyer Makeover 'After':
This 4′ x 6′ area rug is the perfect size for our foyer! It's a few inches wider than the door (very important!) and the length fills most of the room. There is nothing worse than a rug that is too small! When choosing your foyer rug consider the color for practicality. The predominant color of this rug being black hides lots of dirt! It's cushy, soft and so comfy on the tootsies too!
Best part – it's so it's really easy to care for and clean! A quick vacuum and touch up with a damp cloth is all it takes. Very important if you have kiddos!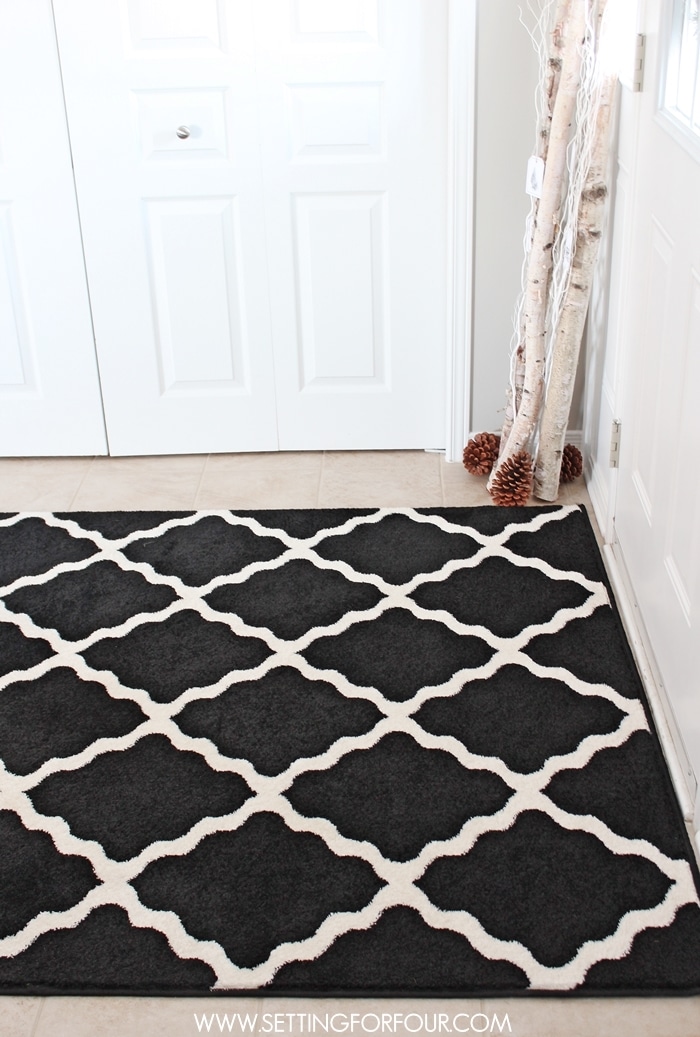 I love the details of this rug like the binding! It color matches perfectly to the black in the rug.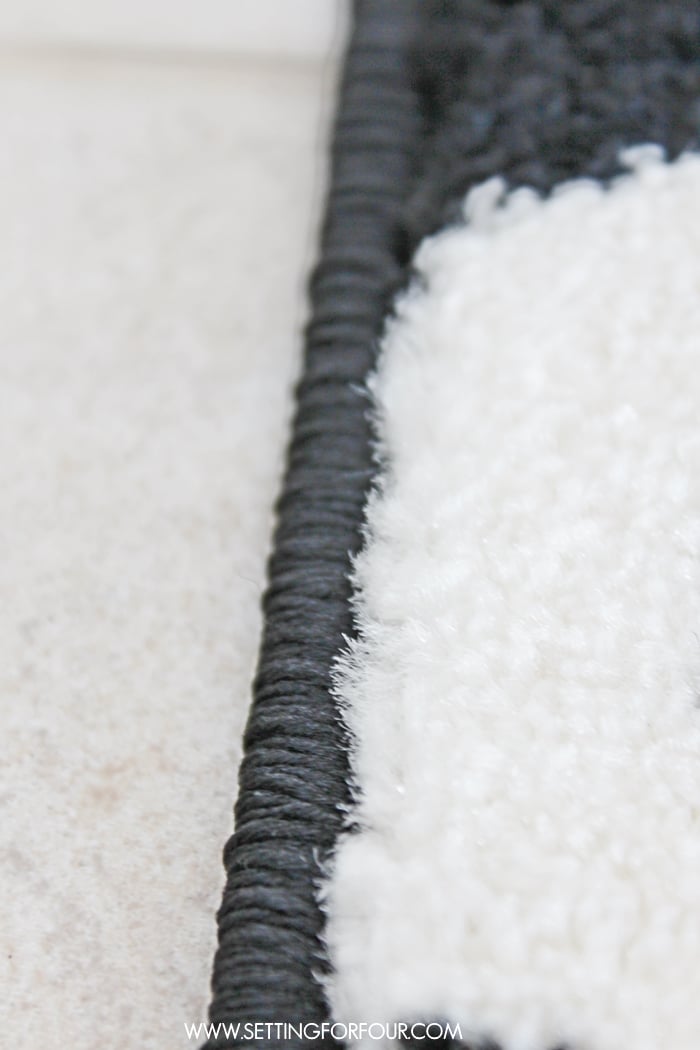 A close up of the stunning trellis pattern and the plush thickness!!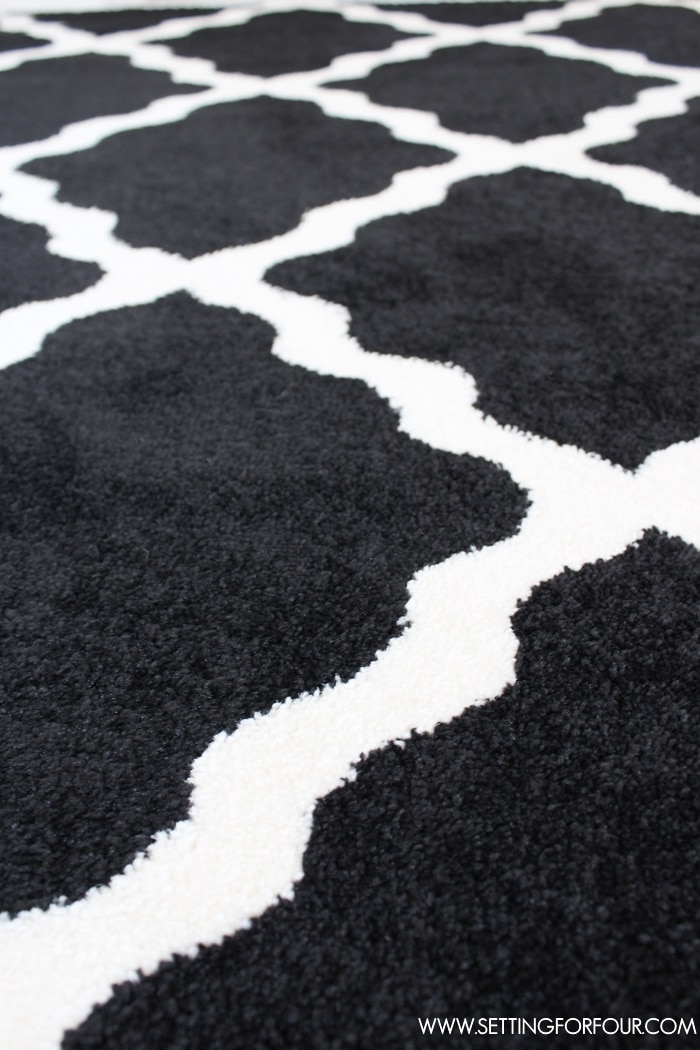 I love the pop of the black and white against the grey wall color and white doors and trim!
Interior Decor Tip: One way to add interest in a room is by adding contrast – black and white is a stylish high contrast color pairing.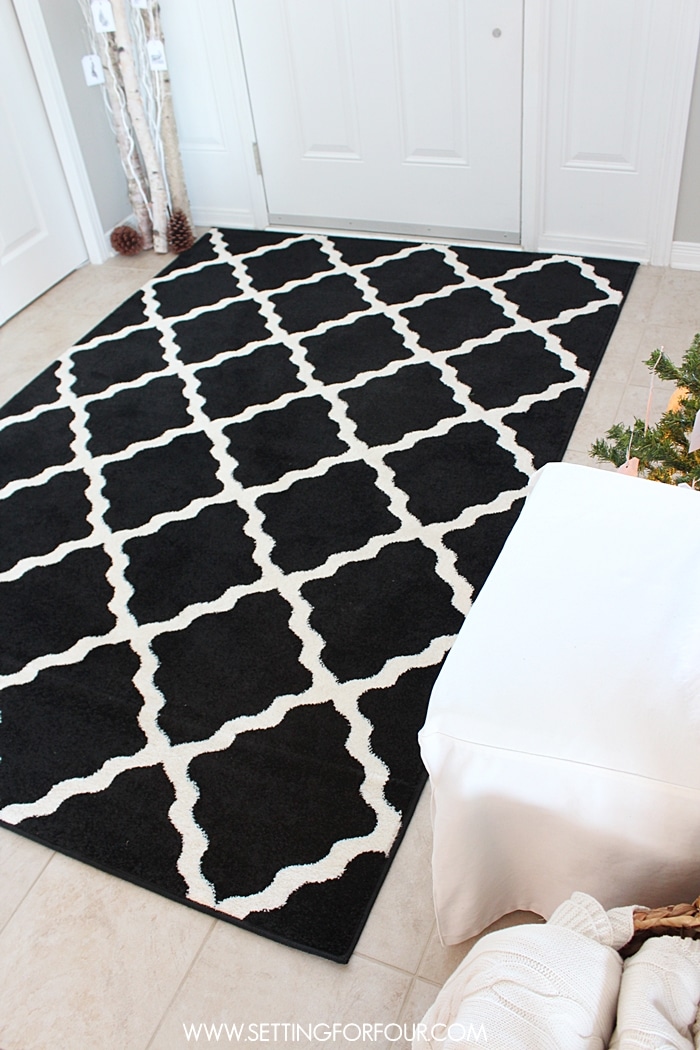 Our foyer has so much more personality and style now with this Trellis rug! It really makes the space feel complete!
Adding some birch logs, twinkle lights, a mini Christmas tree, a basket and a throw adds lots of cozy festive holiday interest!
Make sure you have some seating in your foyer – I added a slip covered chair here so we have a spot to sit and put on our shoes.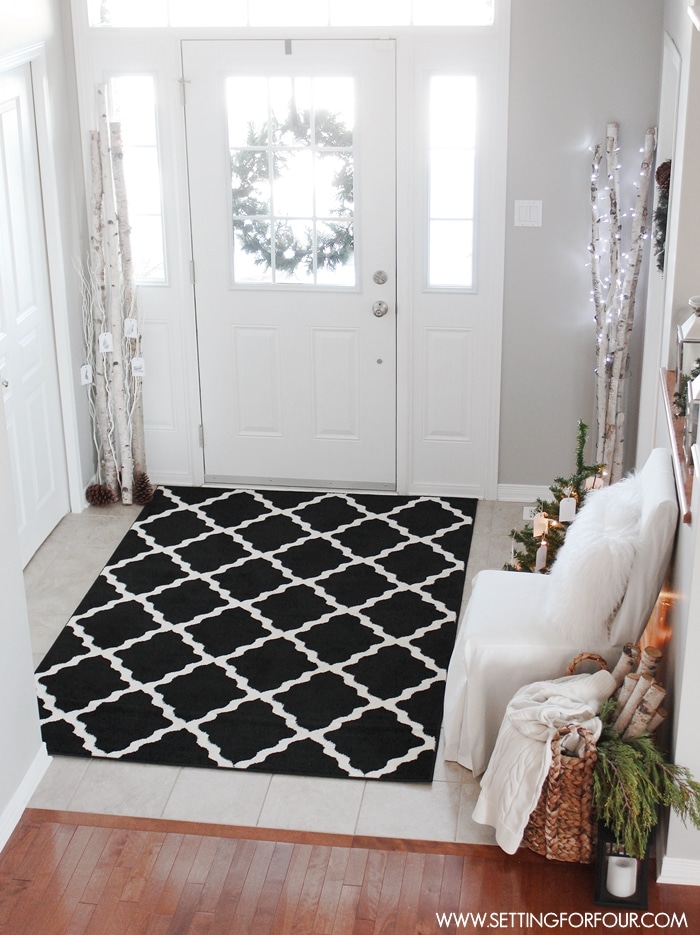 I hope you like my foyer makeover and decor tips!! Isn't it amazing how much of a beautiful change an area rug can give a room?
Click on each image below to see where to get the decor and furniture in this room!