See all the BEST Toys for Kids in this amazing Gift Guide for Kids Of All Ages! It will make buying your next kids gift so easy with all the fun choices here! See tech gifts, dolls, Lego, Playmobil, Matchbox and other reputable gifts that fun loving kids will adore!

Best Toys for Kids Gift Guide
Set sail for some high-seas fun on the Cruise Ship! Relax in your spacious guestroom, complete with beds, a sitting area, and private bathroom

Simply pull out the lower deck for easy access and, in doing so, reveal a staircase leading to the upper deck

Figures can bend, sit, stand and turn their heads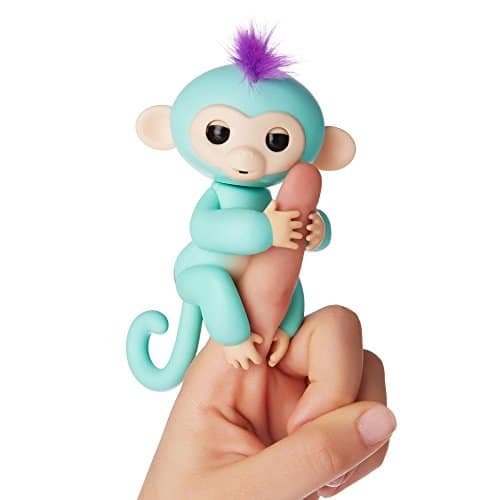 Zoe is my name, and I love to grab onto things… especially your fingers!

Fingerlings respond to sound, motion, and touch with blinking eyes, head turns, and silly monkey babble.

Blow them kisses and they will kiss you back!

Hang them upside-down by the tail and watch them monkey around!

Pet them to sleep or make a loud noise and watch them get excited!
Dance Code empowers kids to create choreography for the ultimate dance partner

Create dance routines in the app for Disney's Belle to perform in real life

No device needed! Belle performs 10 dances with a touch of her necklace

Belle says over 100 phrases and plays 7 songs

Belle instructs kids how to dance along to enchanting music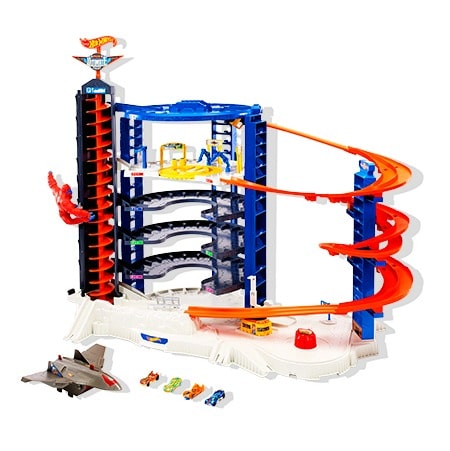 Inspire hours of imaginative play with the biggest Hot Wheels playset ever — 3+ feet tall with parking (easy storage) for 140+ cars!

Unlock storytelling with a continuous motorized elevator that transports up to 23 cars at a time

Drive problem-solving skills to avoid the gorilla that tries to swipe cars out of the elevator and the pterodactyl that grabs cars for its nest
Features trap doors, silly sounds, and launchers to recreate your favorite Despicable Me 3 moments

Inspired by Dru's Secret Lair from Despicable Me 3

Comes with 3 exclusive Mineez figures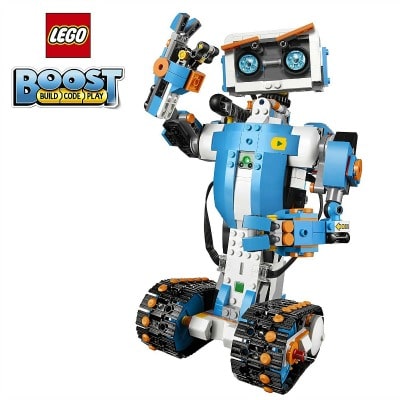 Build one of five multi-functional robots and control them with our easy-to-use coding blocks on your tablet!

Includes a LEGO Move Hub with Bluetooth connectivity, interactive motor and Color & Distance Sensor

LEGO BOOST building toys are compatible with all LEGO construction sets for creative building

Vernie the robot is over 10" high. Frankie the cat is over 6" tall. M.T.R.4 is over 4" high, 9" long and 5" wide. Guitar4000 is over 1" high, 16" long and 5" wide. The Autobuilder is 10" high, 7" long and 6" wide

847 pieces – For boys and girls between the ages of 7 and 12 years old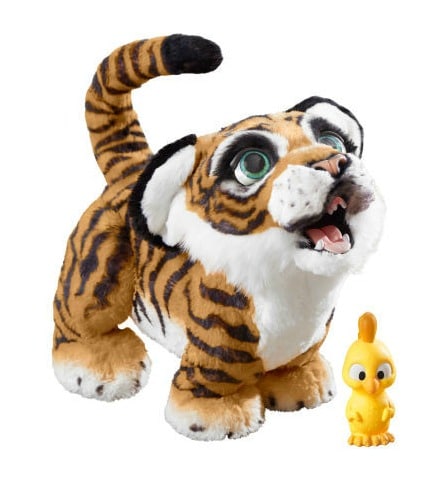 When kids roar or make sounds at him, this playful tiger roars back

This tiger pet responds with 100+ sound and motion combinations

He responds when he's given his play toy

With soft fur and moveable back legs, he's so easy to hug

Includes pet, play toy, and instructions. Realistic and interactive wild cat toy
Make your own 3D creations: window clings, jewellry and more
Cool sensory features!The bobble bitz snap and pop!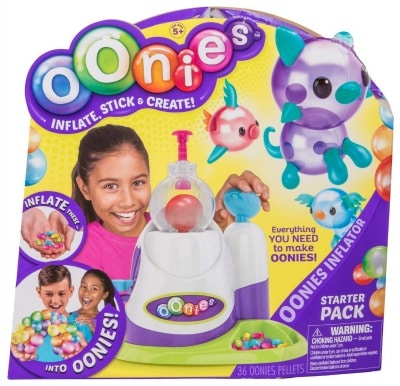 Use the Oonies Inflator to turn the pellets into magical air filled balls of fun!

Oonies magically stick to each other! – No glue, no water, no mess!

The Oonies Starter Pack has everything you need to make awesome Oonies!

With enough pellets to make 3 Oonies designs.

Challenge your friends with fun games and activities using Oonies!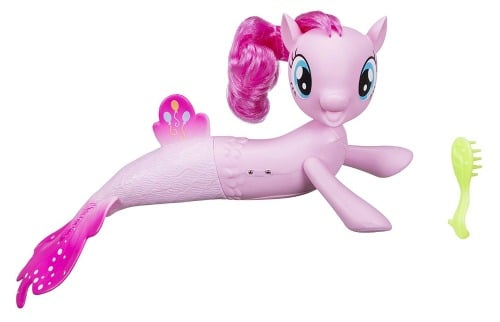 Inspired by My Little Pony: The Movie

Pinkie Pie as a seapony figure

She swims on her own

Her tail sparkles and glows underwater

Includes seapony figure and comb accessory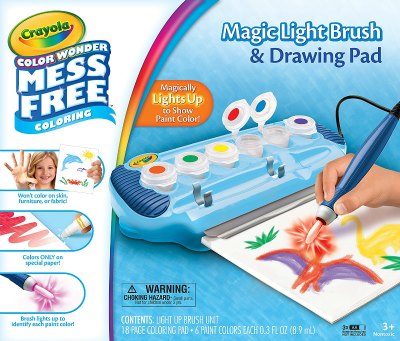 Includes: 6 Color Wonder Paints, 18 Blank Color Wonder Paper Sheets

Mess Free Paint only appears on special paper

Won't leave marks on skin, clothing, or furniture

Magic Brush lights up to show paint colors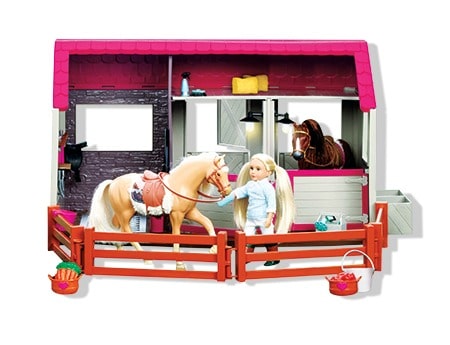 Come hang out with Lori and all of her smart, adventurous, and trendy friends. They love ballet, reading, giggling, and playing with their pets.

The Horse Haven barn set comes as one horse barn, one saddle, one shovel, one pitchfork, one hose, four fences, two hanging feeders, and one bucket.

With a height of just six inches, Lori Dolls are easy to bring along and easy to put away when play-time is done.

All Lori Dolls, fashions, and accessories go through stringent testing procedures that meet or exceed all U.S. safety standards.
I hope you enjoyed this Best Toys for Kids Gift Guide!
…and check out AMAZON'S Holiday Toy Gift Guide!
You may also like:
10 + Best Kids Books For Bonding And Learning
Turn Childrens Art Into Tea Towels: Kids Craft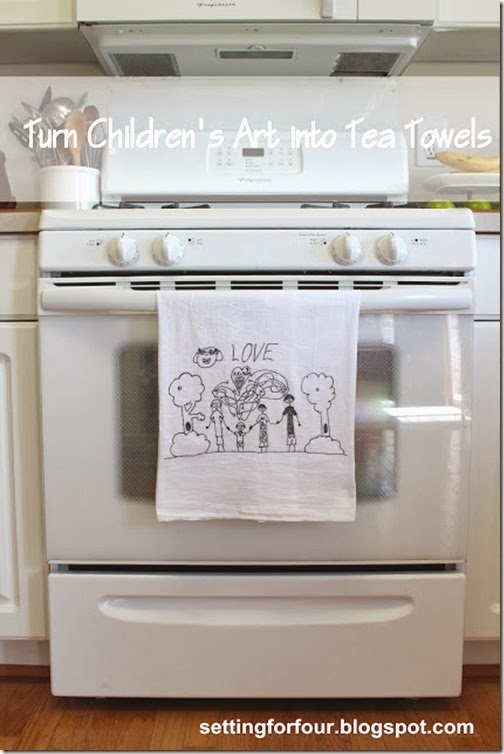 Edible DIY Christmas Table Decorations: Santa's Sleigh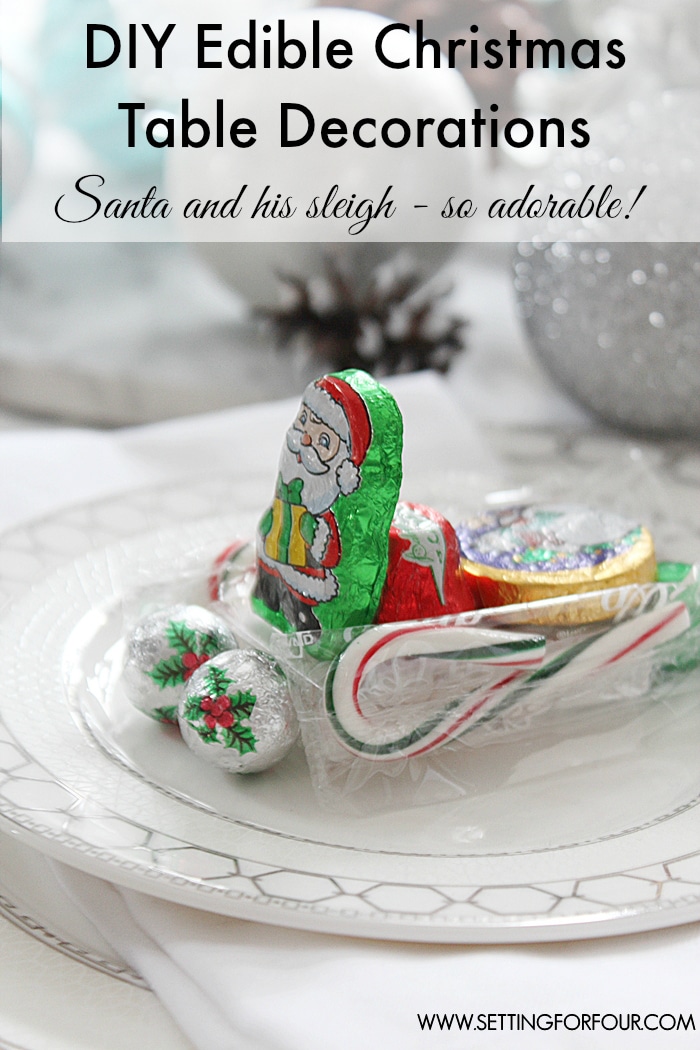 Snowball Cookies In A Pail – Great Santa Snack Idea!