Learn how to make this easy, pretty Painted Confetti Pattern Bowl DIY project! This beautiful, fun to make bowl is a great way to organize your home – store keys, jewelry, odds and ends! A fabulous gift to make and give.
This abstract confetti pattern is a Kate Spade designer hack!! It's a knockoff of the tabletop gold Confetti 'Ticker Tape' collection that I just love. I created my own DIY version of this pretty pattern, in just one afternoon, to hold jewelry on my nightstand.
You won't believe the fun, easy way to make this confetti pattern! Let me show you how!

How to make an pretty Confetti Pattern Bowl to add to your home decor!
Here's the Kate Spade version of the gold Confetti 'Ticker Tape' pattern: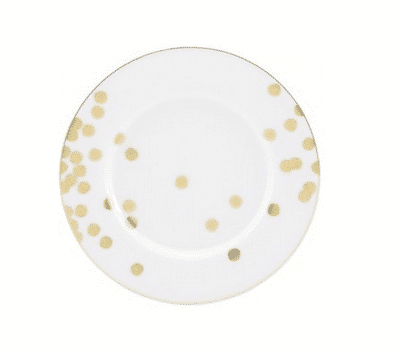 ….and here is my version…. in pink!
With Valentine's Day around the corner this DIY confetti bowl is a great way to decorate your home with a touch of pink to celebrate 'the day of love'!
Add it to your dresser, coffee table, desk, foyer to hold keys and sunglasses or laundry room to hold loose buttons and all those things in your kids pockets that they forget to remove!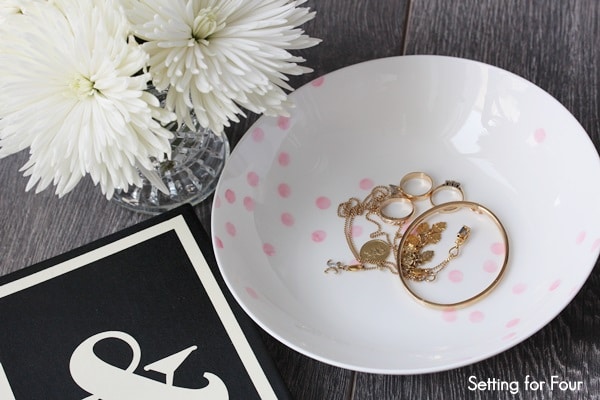 This post contains some affiliate links for your convenience. Click here to read my full disclosure policy.
Supplies :
– a white bowl
– Nail polish in this pretty shell pink color
– Self-Adhesive Reinforcement Labels
First make sure your bowl is clean and dry.
Using the picture as a guide, randomly place the reinforcements on the bowl and rub down hard to make sure all the edges are sealed. Leave some to hang off the edge too.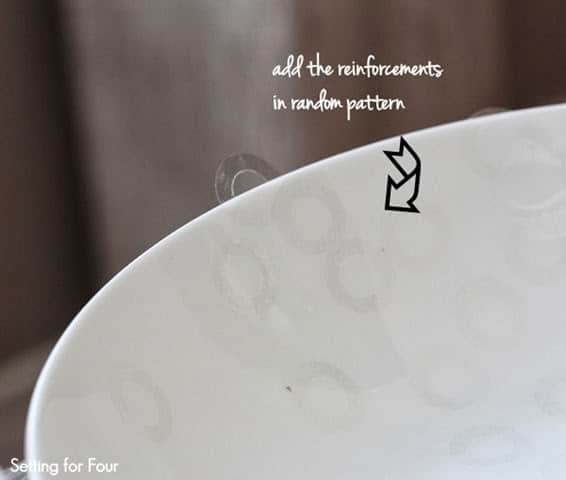 Add one coat of nail polish, and let dry completely.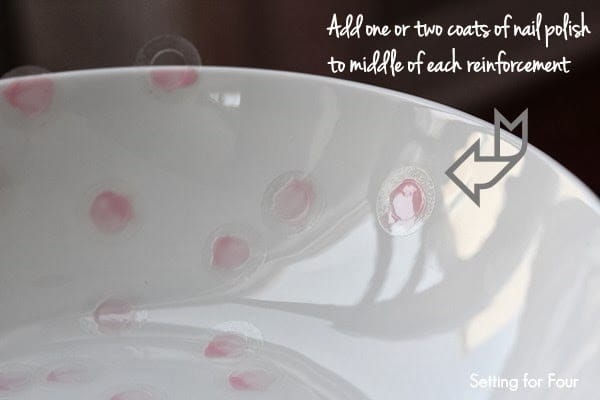 You can stop with one coat but I wanted it a bit darker so I added a second coat.
Peel off the reinforcements.
Isn't it pretty? I love it!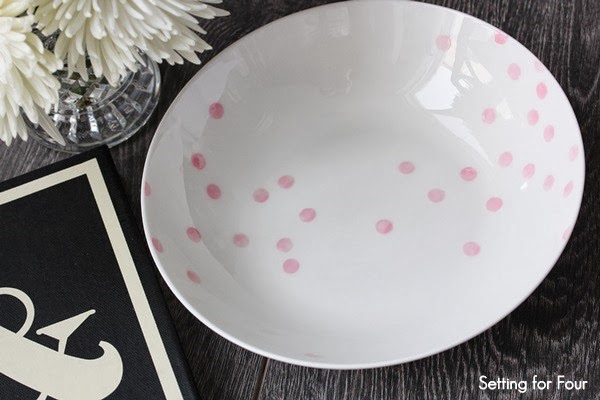 Now I have a place to put my rings, watch and jewelry beside my bed – it's so handy and pretty to look at!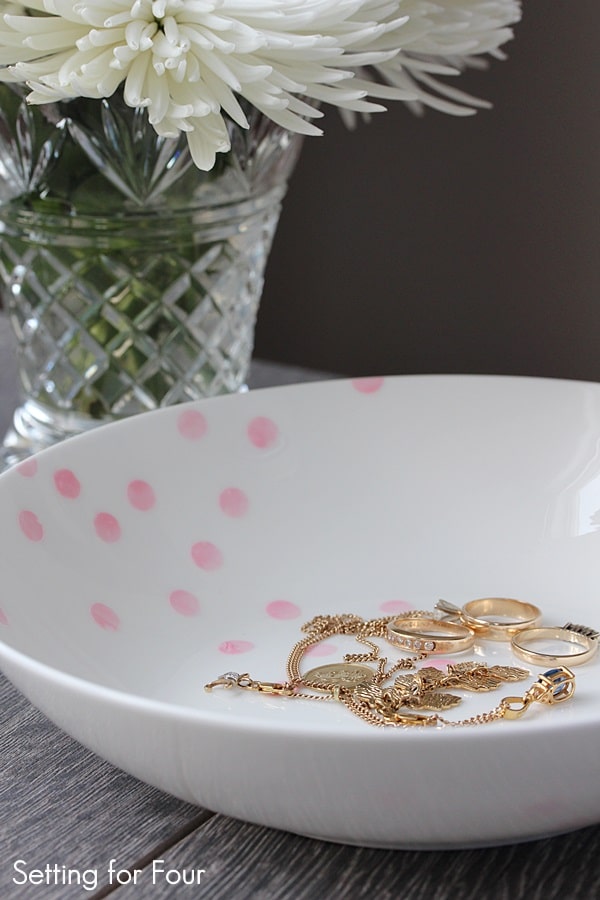 This decorative bowl is a great decor accent to make for your home that can be used for these storage and decor ideas:
– store your keys and sunglasses in your mudroom/front entry
– hang in a plate gallery wall
-put on a coffee table to hold decorative spheres like my DIY moss balls
– office: store and organize rubber bands, paper clips, you name it!
I hope you enjoyed my Confetti Pattern Bowl tutorial!