Easy DIY Painted Glass Plates – see how you can make these gorgeous black glass plates that are DISHWASHER SAFE and oh so GLAM! If you love black and white this is for you! Perfect table decor for parties, weddings and Halloween!
Hello my crafty friends! I love decorating my table for family and guests, especially for family celebrations and the holidays! Today I'm sharing with you how I made my own dishwasher safe, inexpensive DIY black painted glass plates that I used for a black and white tablescape.
You can safely eat off of these too – see the trick I used below!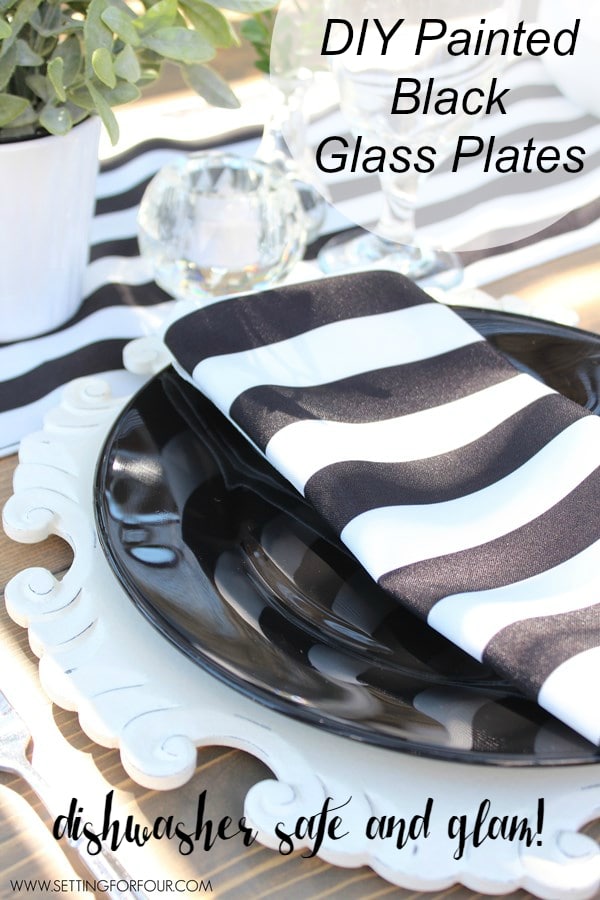 Secret trick: the glass plates are painted on the underside so no food or cutting is done on the actual painted surface. They can also be used as gorgeous charger plates!
These plates are stunning and really add a touch of glam to a table! Painting the reverse side of these glass plates gives them a lacquer like look and add a pretty pop of shine and color to a table.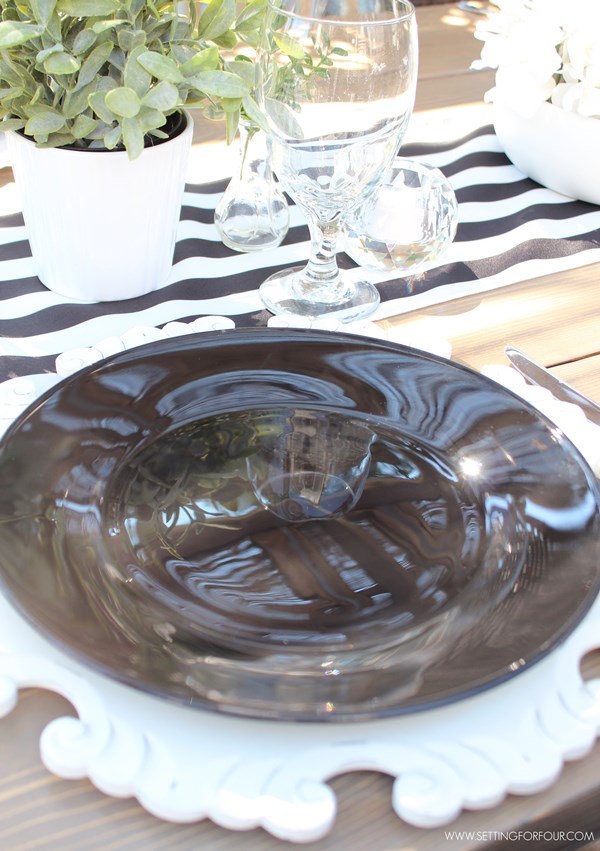 affiliate links added for your convenience
Items needed:
– Chalkboard Paint for Glass – this paint is specially made to adhere to glass, dries fast so your project is finished quickly…. and when baked in a oven it's dishwasher safe!
Instructions:
Wash and dry the clear glass plates. Clean the underside of each plate with alcohol as per the instructions on the bottle of Chalkboard Paint for Glass. Let dry.
Using the foam brush paint the underside of each glass plate with the paint. Paint with 2 – 3 coats until entire surface is covered. Let dry.
Bake in 325 degree Farhenheit oven for 30 minutes to set the paint so that it will be dish washer safe. Let cool and use!
I paired these black plates with some black and white stripe napkins. The black and white colors just pops!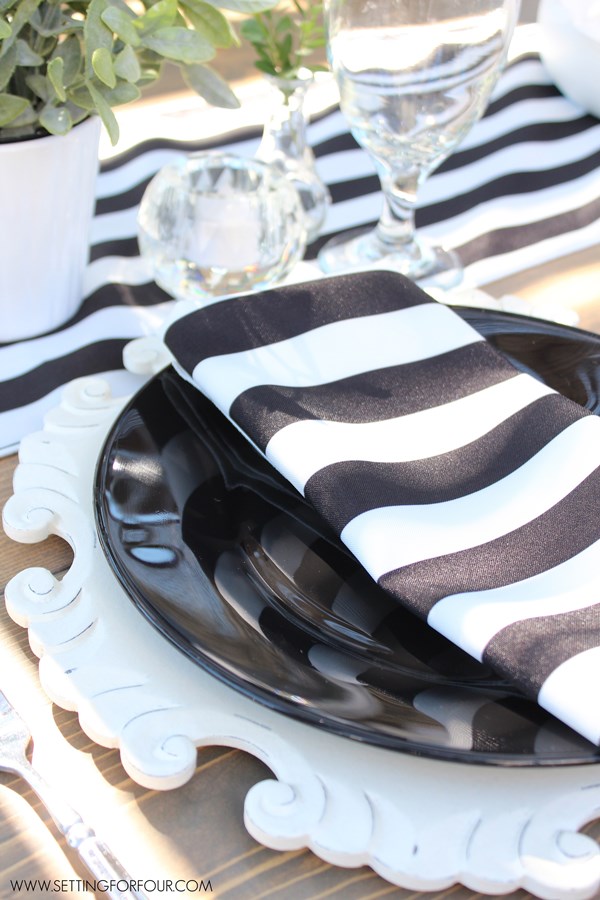 I added these gorgeous carved white chargers underneath to make the black pop even more. The combination of glossy black with the rustic distressed wood chargers is so pretty.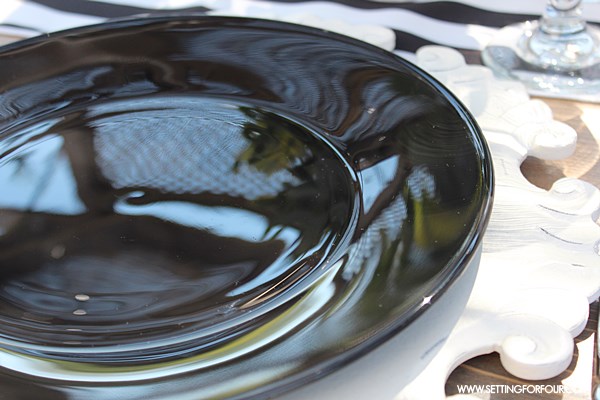 I love the high-end designer look of these DIY glossy black plates! These can be so expensive to buy at boutique stores. Have fun making them for yourself at a fraction of the cost!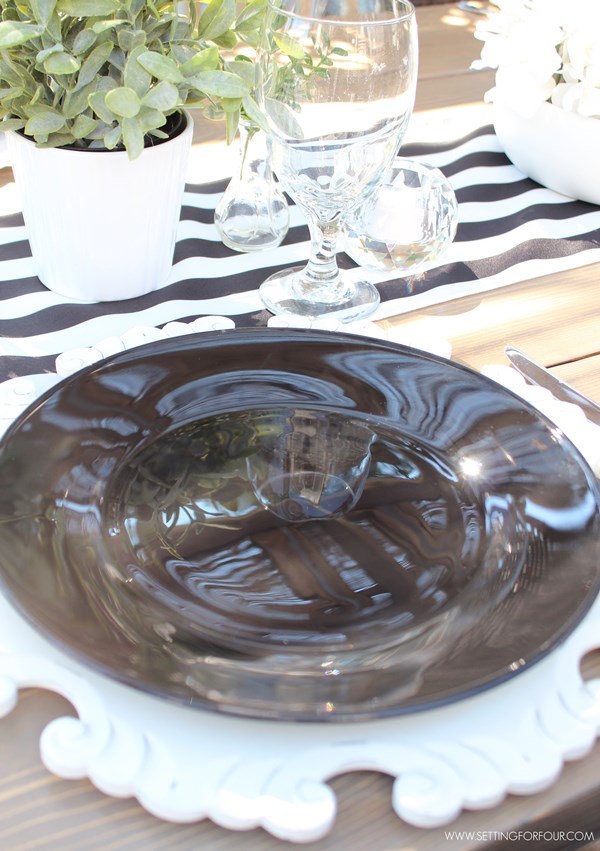 Don't forget to pin this post to your DIY or Tablescape Pinterest board and please follow me on Pinterest!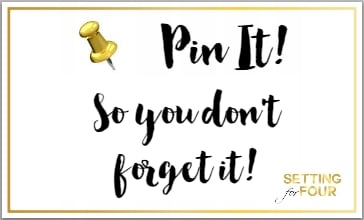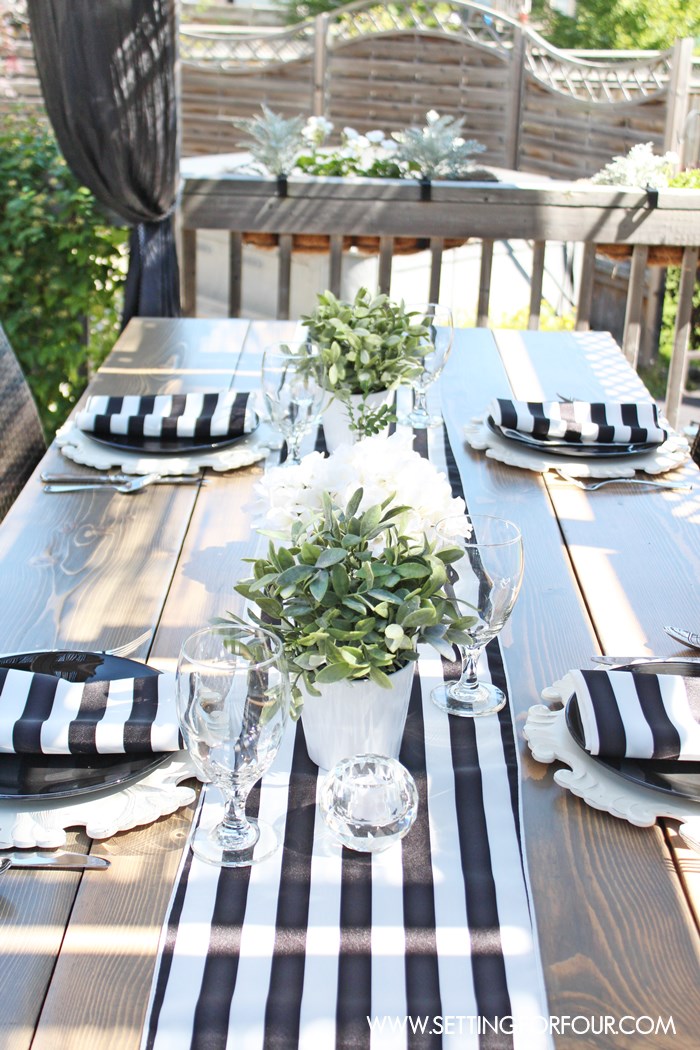 You might also like these ideas!
My Tablescapes
DIY Restoration Hardware Farmhouse Table
The Easiest Way to Turn Mason Jars Blue– No Messy Painting Required!