FREE Inspirational Printable Art Print! Print off and frame for your office or gallery wall for instant home decor! Motivational and pretty too!
Happy Happy New Year Everyone!!!
Have you made any New Year's Resolutions?
My resolution this year is to get our basement organized! Since we moved in a year and a half ago – our basement has become a drop off zone…it's a finished basement with lots of space and potential, but it needs a lot of organization and purging!
Which will start once we put all of our Christmas decor away (later this week!)
Aside from our basement makeover, I can't wait to share all of the projects I have planned for 2014 with you!!
Let's start off with a FREE Printable as we end one year and begin another:
( I love this quote!)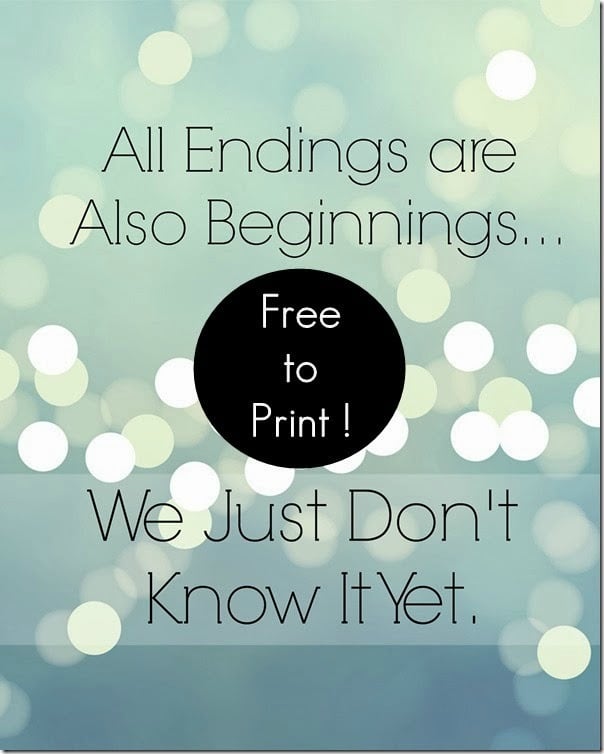 I wish you and your family all the best in health, love, life and happiness for the new year!!
You may also like:
10 Budget Friendly and Creative Kitchen Organization Ideas
Easy, Low-Cost Closet Storage and Organization Ideas
Smart Kitchen Organization and Storage Tips