So you've seen pompoms…
but have you ever seen Pinecone Pompoms?
DIY Holiday Glitter Pinecone Pompoms – a quick, easy and low cost DIY!
I hung two of these pinecone pompoms to each of my white Target Christmas stockings…I love how really quick and easy they were to make!
(This would be a great craft to do with the kiddos!)
Sneak peak of my Christmas Mantle – post coming soon!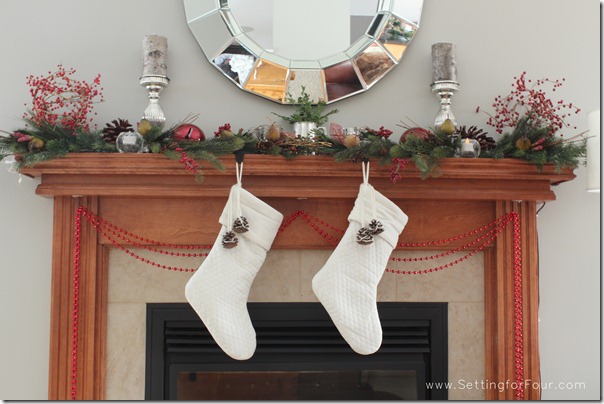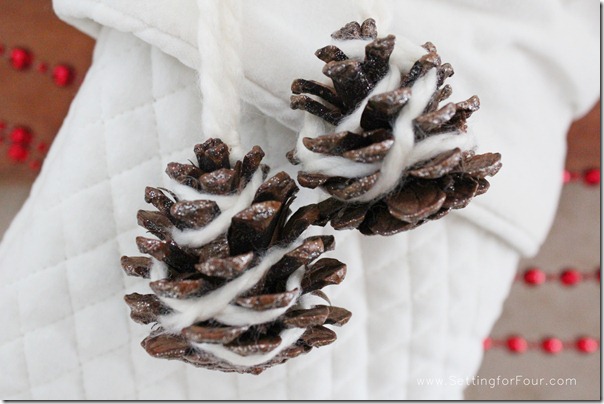 Materials:
2 Pinecones for each pompom
White Yarn
Shimmering Silver Glitter Spray Paint – Krylon
Scissors
Tutorial
Spray paint pinecones with Glitter Spray Paint.
Cut two pieces of yarn approximately 15 inches long.
Wrap one piece of yarn around each pinecone in a crisscross way so that both ends are at top of pinecone.
Tie yarn in knot at top of pinecone to secure yarn.
Do the same to second pinecone.
Take all 4 yarn pieces and tie in knot.
Cut ends of yarn near knot to trim.
Loop around Christmas stocking hanger so that the pinecones lay at the front of the stocking like this: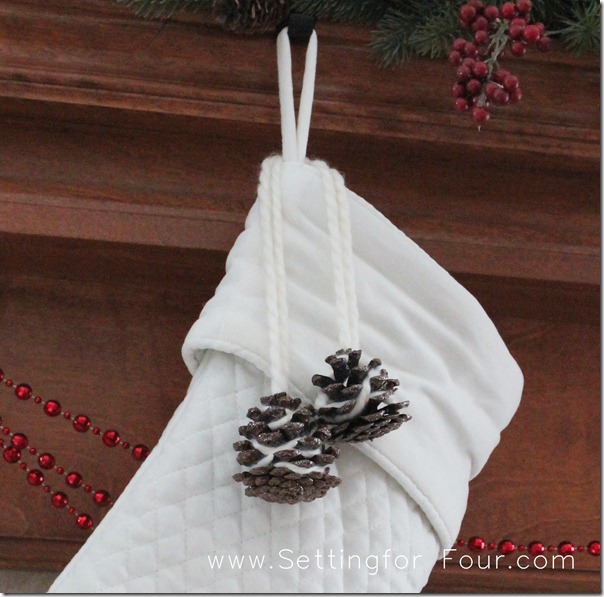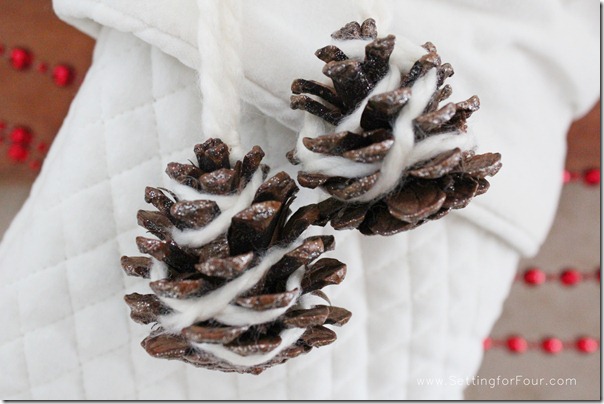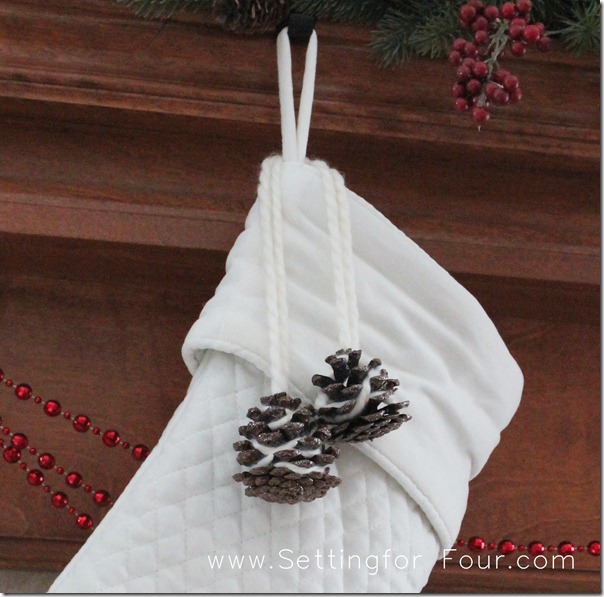 ~ ~ ~ ~
Don't want to miss a post? It's easy to stay in touch with me!:
~ ~ ~ ~
* Thank you SO much for coming by for a visit! I love to hear all of your comments! *
Heather
Written by Heather at Setting for Four
Setting for Four is a DIY, lifestyle blog where you will find craft and DIY tutorials, recipes, and family friendly design and decorating ideas that won't break the bank or sacrifice style.

You can find Setting for Four on Google+