How to Make Graphics On PicMonkey!
I'm always on the hunt for beautiful graphic design images, fonts and icons to make my own budget friendly DIY Instagram graphics, art prints, gift tags, party pendants and invitations!
So when it comes to beautiful graphics, wow do I have a big treat for you today!
I'm sharing an incredible resource called GraphicStock where you can get FREE 250,000 + gorgeous images, graphics, vectors and icons for 7 days!
Did I mention it's FREE!! Can you imagine having unlimited access to 250,000 + images??? Ooooh the creative possibilities!
I'll also show you how to make graphics on PicMonkey…. like this fun FREE Summer Dream Instagram graphic picture!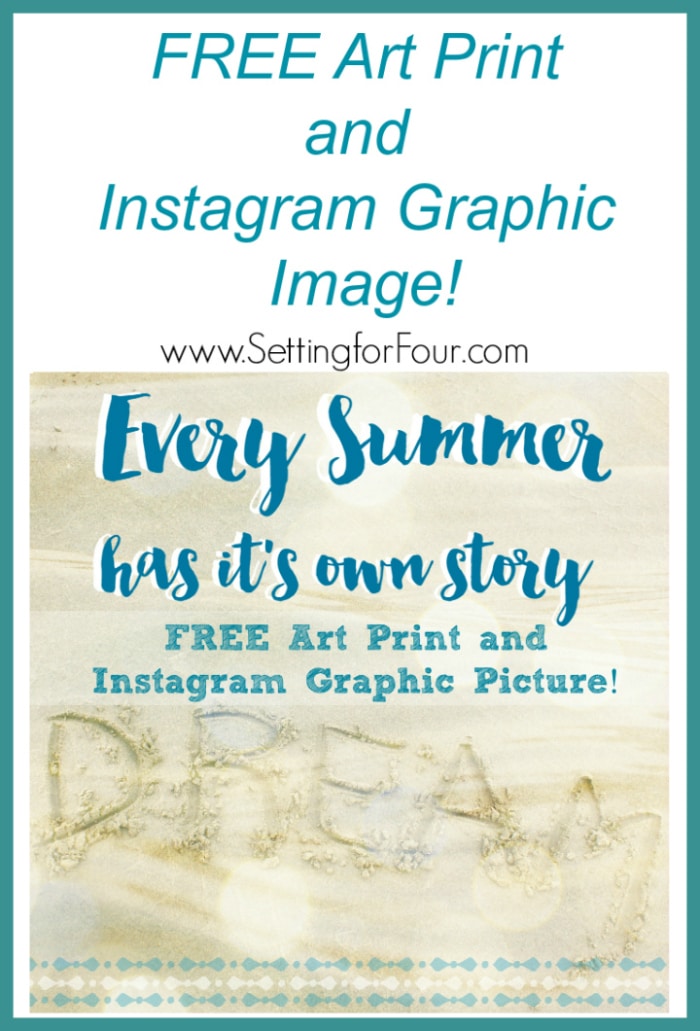 GraphicStock can help you in your quest to be more creative in your every day life! Visit now, sign up for the FREE 7-day trial and explore the HUGE library of images that are easily accessible … to keep FOREVER!!
** if you don't want to use it past the free trial, be sure to cancel your subscription so you won't have to pay for the membership. **
GraphicStock is simple to use, you just sign up for an account and start getting the graphics you want.
With the free 7 day trial account, you can view the library and can start picking out graphics that you can use for their crafts, business and hobbies!
With Mother's Day around the corner you can make your own gift tags, party pendants, cards and more!
Use these graphics for:
Scrapbooking
Gift tags, invitations and party pendants
Instagram images
DIY art prints and more!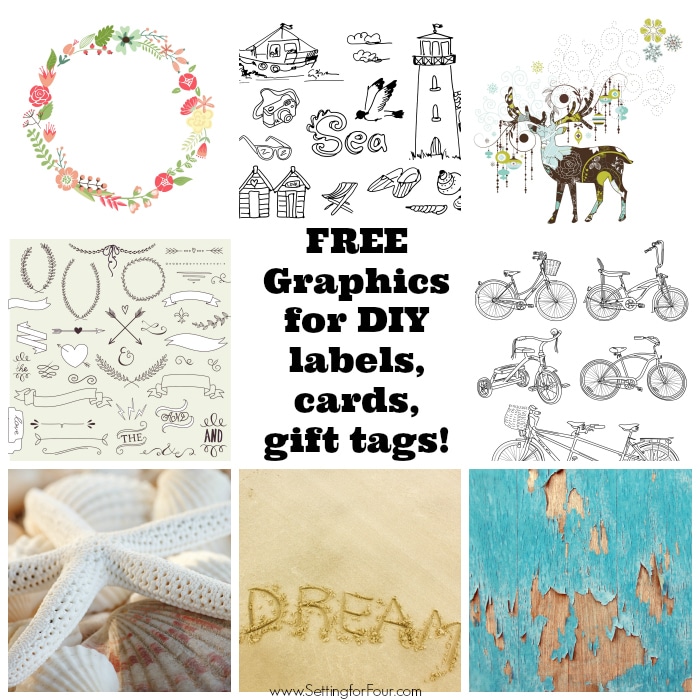 Today I'll show you how to make graphics on Picmonkey…. and how to make this pretty Summer Dream Instagram photo that I designed just for you
to use as an art print to hang or to use on your Instagram page!!

Go to PicMonkey (a free online photo editing website) and click on Edit: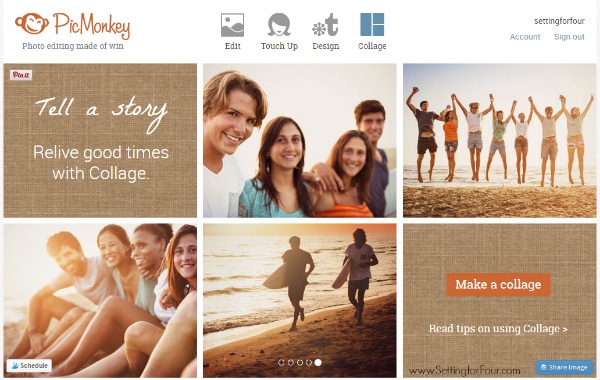 ….and open an image – I started with this Dream image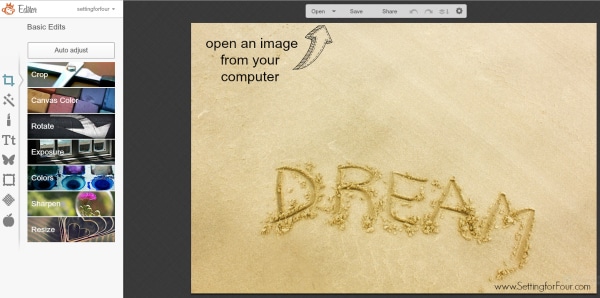 Crop it to a square for Instagram:
Add and position the text –  you can use the fonts that PicMonkey has or you can use your own fonts!
I added a fun summer quote.
….and choose the color you'd like your text to be – I chose white.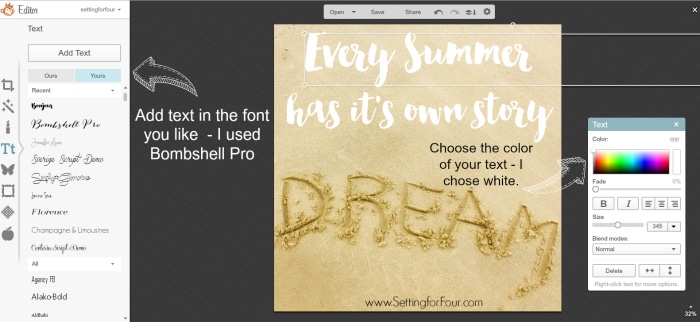 Go to PicMonkey Textures (the far left icon above the apple icon) and add a layer of bokeh from Picmonkey.
Go to PicMonkey Overlays (butterfly image on the far left) and go to the top where it says 'Your Own' click it and add a  water image
….and use the fade bar to fade it (in the overlay pop up box).
Go to PicMonkey Overlays (butterfly image on the far left) again and add a few rows of flourishes to the bottom of the image – you can make them any color, I chose aqua and white.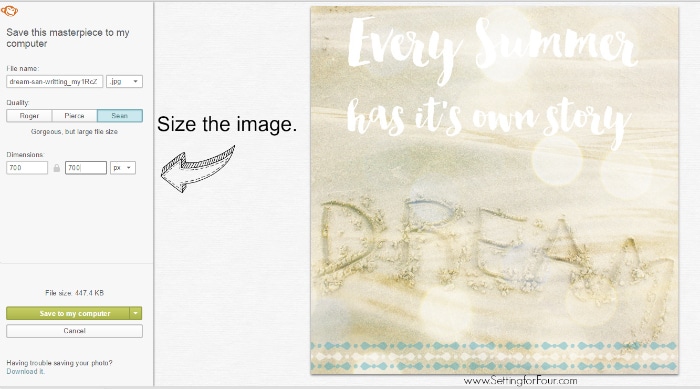 Save your image to your computer.
That's it!
Get this FREE Summer Dream Instagram Photo here!
Use it on your Instagram page or print it off as a beautiful DIY art print to hang!
Wouldn't this look beautiful in an art gallery wall?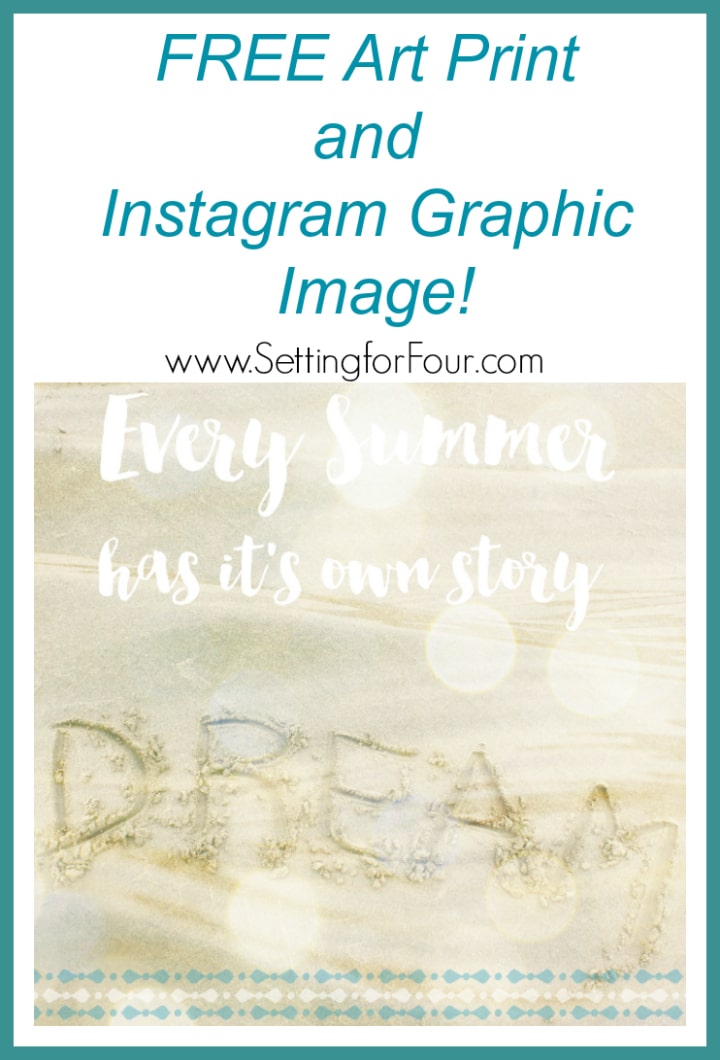 So let your creativity loose and sign up to GraphicStock now to take advantage of the FREE 7 day trial on now!
** if you don't want to use it past the free trial, be sure to cancel your subscription so you won't have to pay for the membership. **