I'm absolutely, positively thrilled to be joining a new home and garden community on the bHome app! Have you heard of it? Let me fill you in! bHome is a community passionate about all things home where you can follow your favorite Home and Garden Blogs!
It's a place where Blogs, media, brands, you and I are all under one roof so to speak – to connect and be inspired! Follow your favorite blogs and online magazines, share your favorites to your social media, join in chats, listen to music… there's so much to do and see at bHome!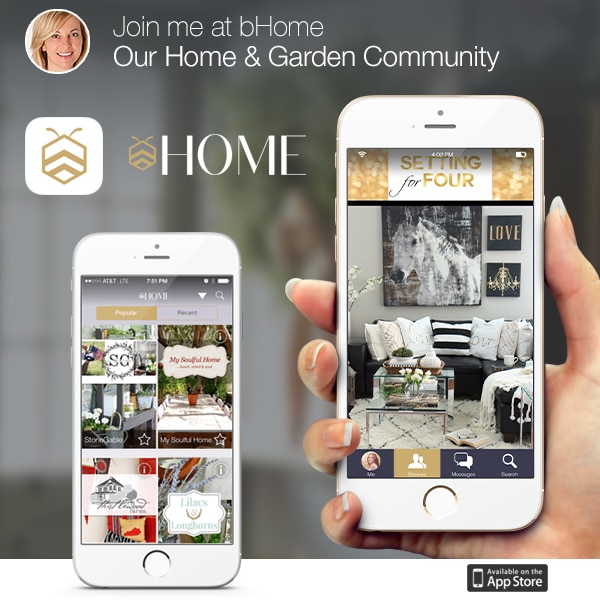 The bHome app is brilliantly created by Kelly and Peter of My Soulful Home – I'm incredibly honored to be a part of this innovative app and community!
It's a gorgeous app available for FREE in the iTunes app store. You can download it to your iPhone or iPad. (Android version coming soon!)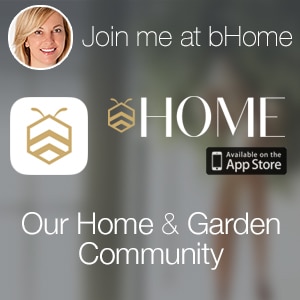 One of the reasons that I started blogging was to be with people who loved to talk about paint, decor and makeovers – and that is why I love bHome. It's filled with creative minds who love to share their ideas and it's filled with inspiration to beautify your home and life!
One of the things that really impressed my about this app is the layout of it – how easy it is to use and discover, to read the blogs you love and discover new ones, to save creative ideas for later, to ask questions and join in conversations about the things you and I LOVE – DIY on all things home and garden, recipes and more!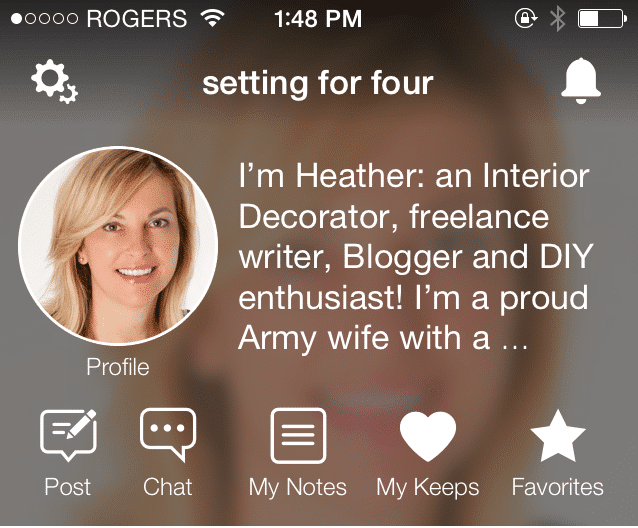 The bHome app is fun and just gorgeous – go have a look and follow me to join in my chats, send me a message and see my fun playlist of tunes that I love to listen to while I'm creating!