Gifts for Her – Gift Ideas She'll Love! Looking for a fabulous gift for her? Check out these awesome gift ideas that she'll love to receive and that you'll want to keep for yourself! 14 Great gift ideas for your mother, sister, niece, cousin, teacher gifts and more!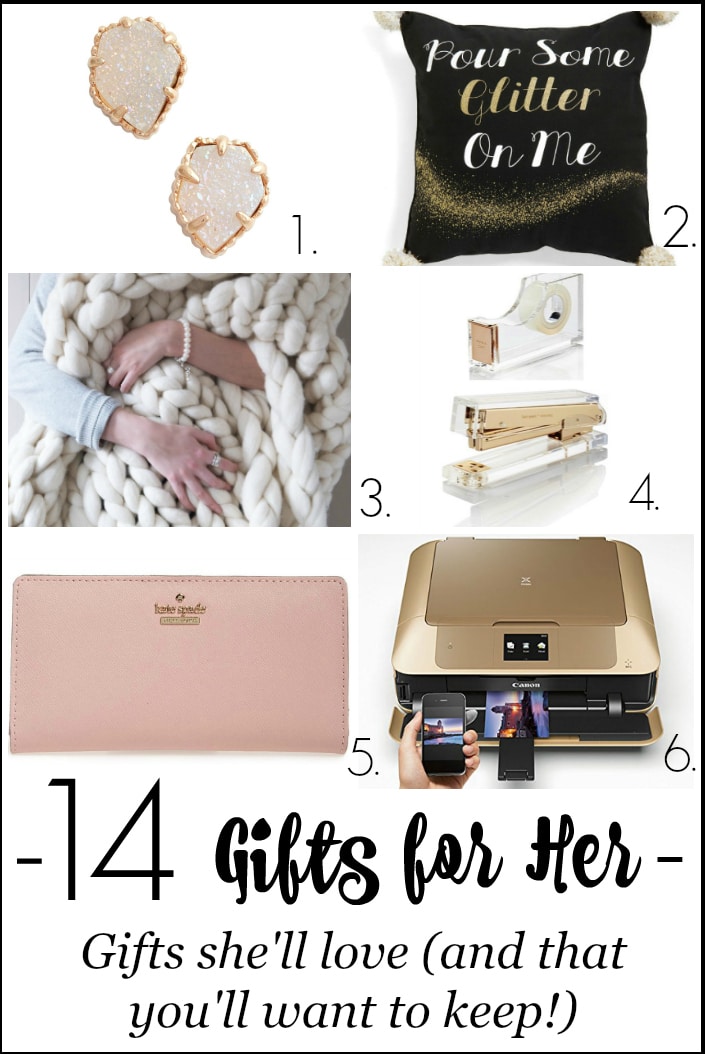 This post contains some affiliate links for your convenience. Click here to read my full disclosure policy.
Gifts for Her – Gift Ideas She'll Love!
14 ideas for Birthday gifts, Graduation gifts, Christmas gifts, Teacher gifts and more:
Click on any image or link to be taken directly to the product you are interested in learning more about
1. Glistening Stone Stud Earrings – these classy shimmery stud earrings with an updated pentagon shape are perfect for her to wear to work, at home or out on the town. These come in 7 other stone colors and just simply look phenomenal!
With a classic white button shirt or with a little black dress – she'll wear these over and over again!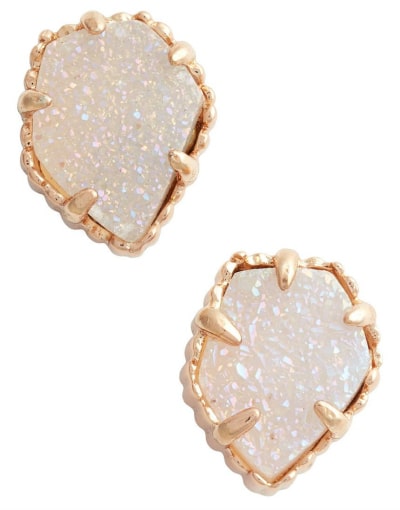 2. Wi-Fi Enabled Digital Camera – she'll LOVE capturing all those amazing memories of her vacations, friends, home and family with this amazing digital camera! It's Wi-Fi enabled, can capture fast action and can film HD movies too!
I have had 2 Canons myself – they are amazing quality and take stunning, crisp photos.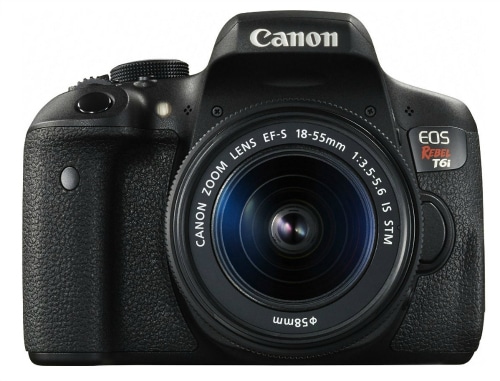 3. Super Chunky knit throw – these oversized knit throws are really hot right now! This one looks so incredibly warm and cuddly! Perfect for her to curl up with on movie nights or while reading a good book!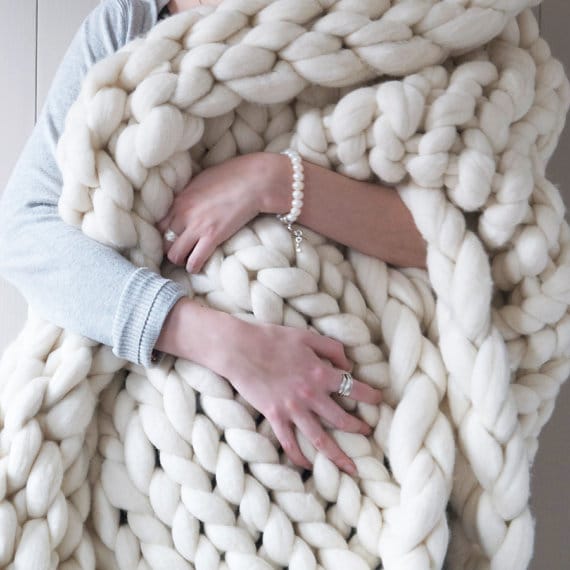 4. Gold and Acrylic Desk Set – Give her a glam desk set like this to replace her mismatched set and kick her workspace up a notch! These pieces are so elegant and chic – she'll love them!
5. Leather Wallet – A new wallet is always a welcomed gift to receive! This Kate Spade textured leather wallet has lots of pockets for bills and credit cards.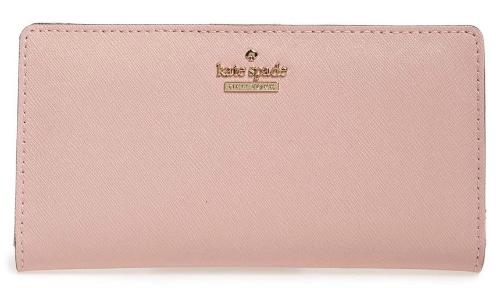 6. Gold Wireless Printer/Scanner – I sooooo want one of these myself!! Seriously….a gold printer is a printer of my dreams!
It also comes in chic white and also black!
I love that this one is wireless and allows for mobile printing from an iPhone, Android, iPad or tablet – so handy!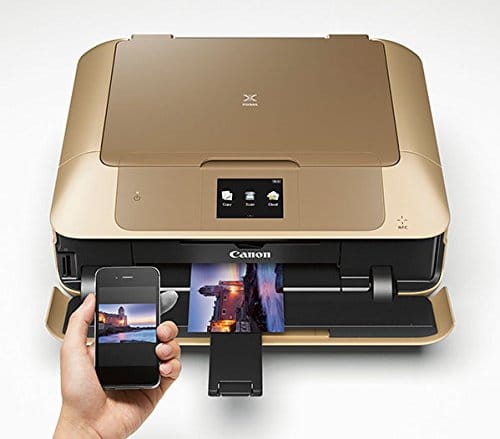 7. Kitchen Aid Artisan Mixer – She'll certainly LOVE receiving a Kitchen Aid Artisan Mixer to help her out in the kitchen. Kitchen Aid is a trusted name because it's such high quality. It comes with 15 attachments too to make lots of different recipes!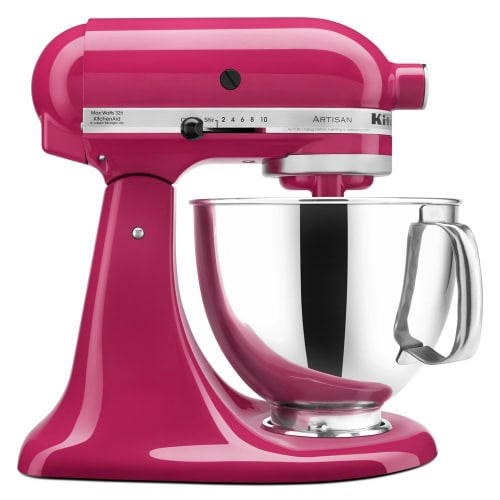 8. Luggage Tags – Set of 2: She'll be able to identify her luggage in a jiffy with these beautiful luggage tags in a gorgeous geometric print and a bright pop of color! I'm ordering these for myself because I can never tell my black luggage from everyone else's!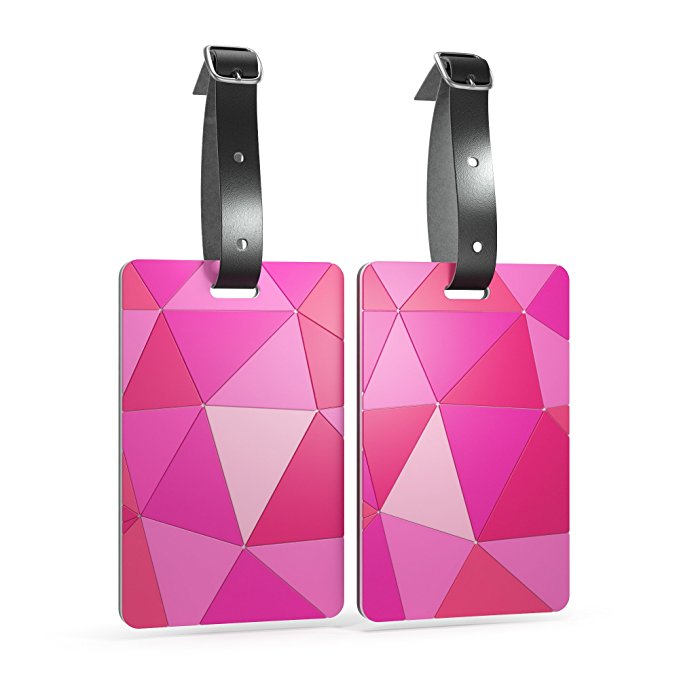 9. Passport holder – A passport holder is a great gift idea – everyone that travels needs one to keep their passport safe and secure….plus they are a great place to store airplane tickets and other travel itinerary information.
This Kate Spade version has a gorgeous cross-hatch embossed pattern and I love the gold lettering!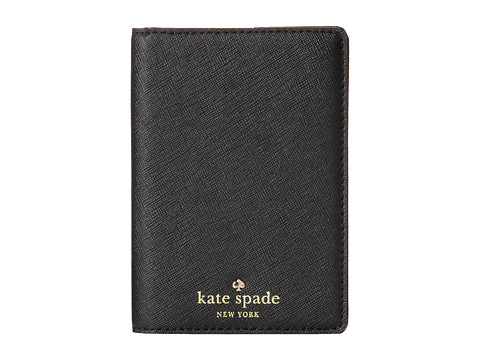 10. Sold out. Patrick Starrr 4-Pc. Floral Realness Full Face Set, Me So Chic For the entire face and includes a Lipstick, Lipglass, Eye Shadow x 4 Palette and Powder Blush Duo. Available in two shade waves: the on-trend hues of Me So Fleek and the natural everyday shades of Me So Chic.
11.  Sold out MAC Makeup Brush Set with Makeup Bag :  6-Pc. Shiny Pretty Things Eye Focus Brush Party Set – Limited Edition, A $151 Value!
A fabulous quality set of makeup brushes is so nice to get as a gift! Plus it has a travel bag too – so convenient!
12. Sold out Pour some Glitter On Me Accent Pillow – every girl needs more glitter in her life – that's my motto! I love the fun pom poms and sparkle of this gorgeous accent pillow!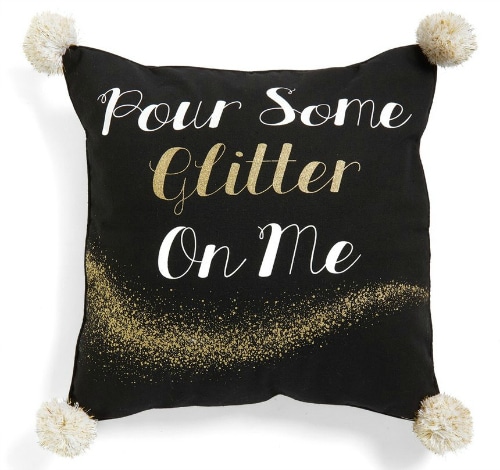 13. Sold out  Kate Spade Slim Portable Charger It's functional and oh so pretty! She'll always be able to recharge her devices with this Kate Spade portable charger. It's super slim size won't take up much room in her handbag too!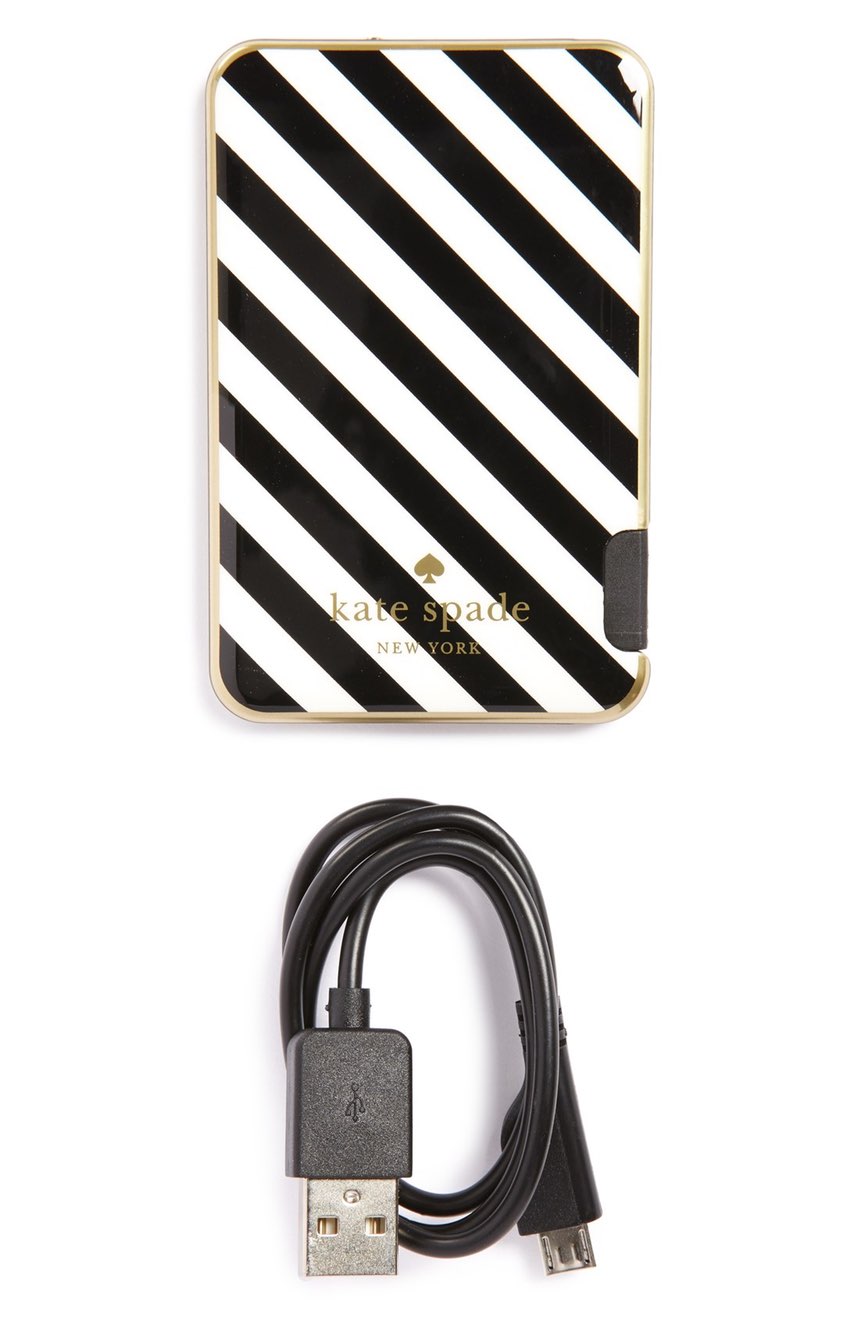 14. Sold out  'But First Coffee' Thermal Travel Mug – I need this!! I love the playful quote (yep- so true!) and the glam gold lettering. This chic travel mug will keep coffee and tea warm while you're on the go!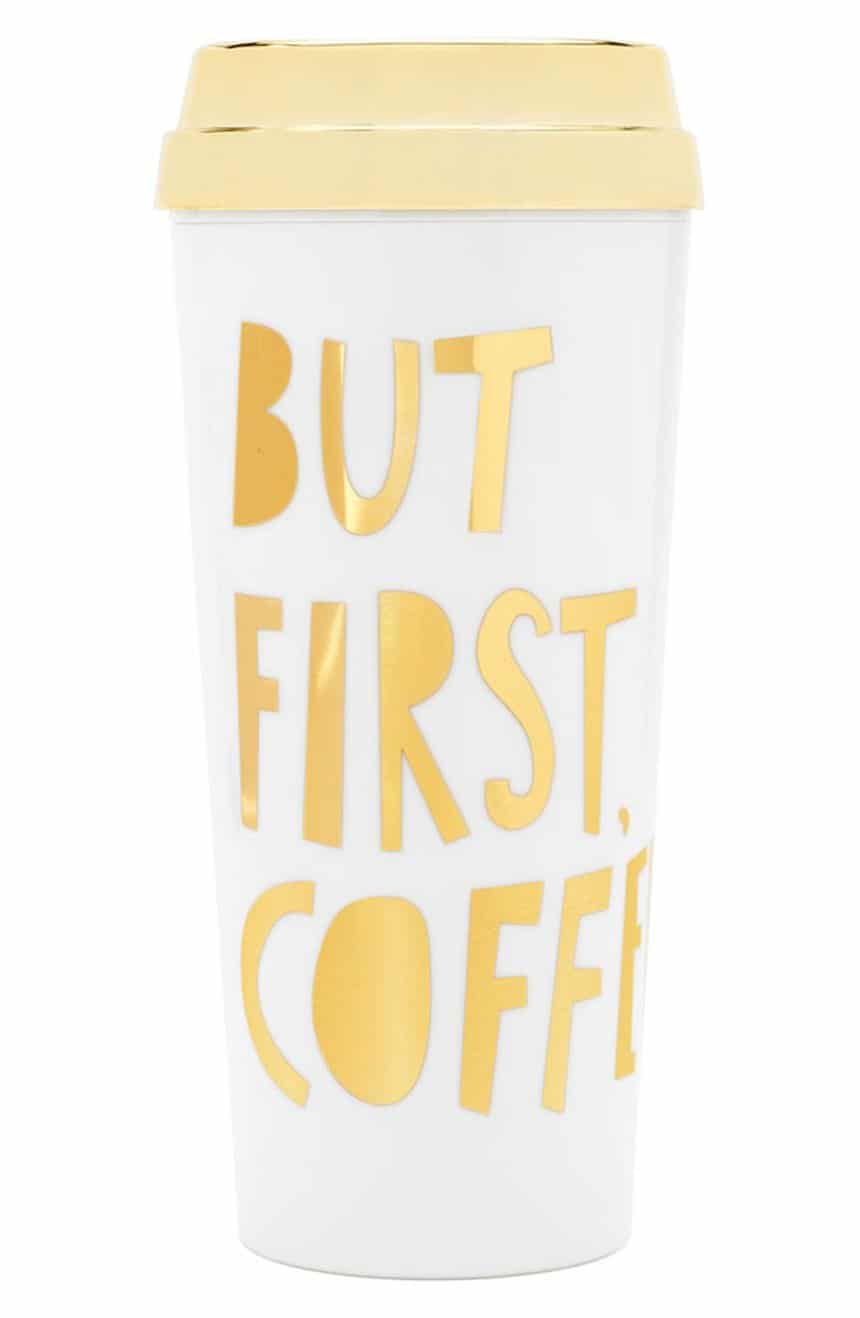 PIN THIS AND SHARE IT WITH YOUR FRIENDS!

I hope you like my Gift Ideas for Her! Which one is your favorite?
This post contains some affiliate links for your convenience. Click here to read my full disclosure policy.
You may also like:

10 + Best Kids Books For Bonding And Learning