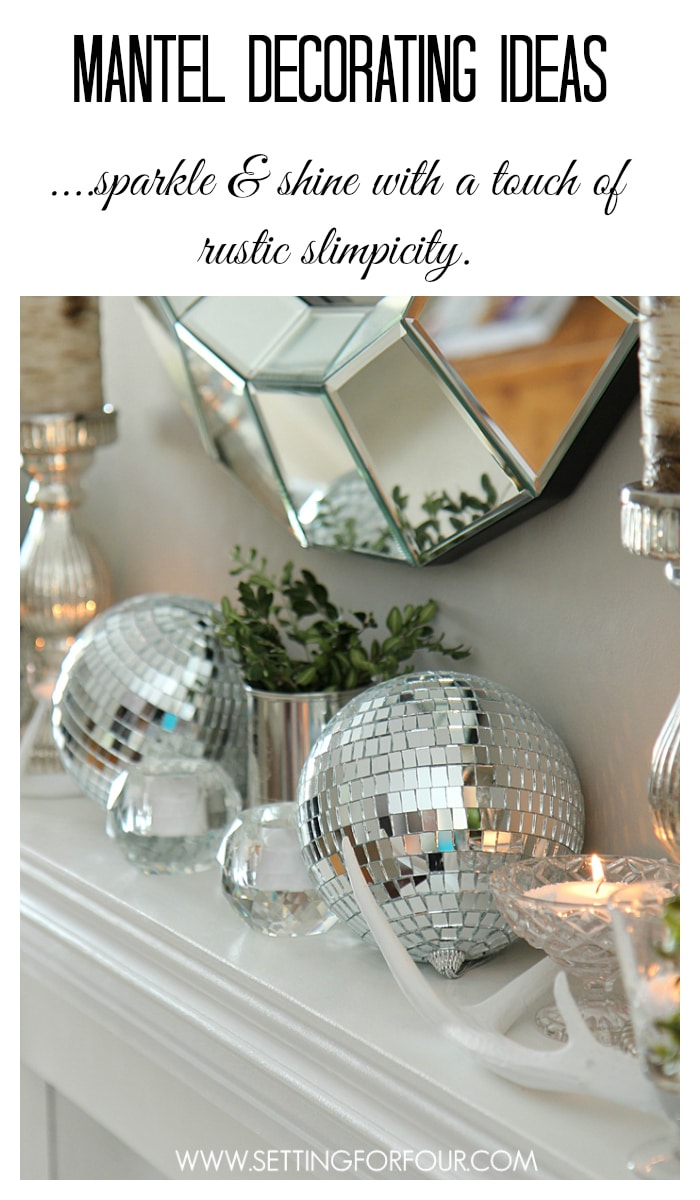 Hi everyone! If your like me you are dreaming of Spring at this point…so what better time than now to show you my Winter Mantel! Ha! I just realized I haven't shown you my rustic/glam/vintage/wintery mantel yet….and since I'll be switching it for Spring soon, I thought I'd better get my act in gear and show you some pictures!
For me winter decorating is all about adding lots of white, lots of texture and candlelight to bring in some much needed warmth to these cold snowy days! I also like to add a pop of green to add some color… our home is surrounded by evergreen pine trees and cedars so green ties right in perfectly, color wise, to our home.
Everything I used to decorate my mantel this winter are items I already owned… except for the 4 new-to-me vintage crystal wine glasses/compotes/drinking glasses that I picked up at my thrift store – 4 for $3.99! What a bargain for crystal! I honestly can't believe it!
Mantel Decorating Ideas for Winter:
My winter mantel is a mixture of rustic (birch candles and antlers), glam and sparkle (showstopping mirror, mercury glass, disco balls and crystal), vintage ( crystal wine glasses) and nature (boxwood).
Two disco balls add a touch of sparkle and fun! This girl loves a little 'Saturday Night Fever' in her life! 🙂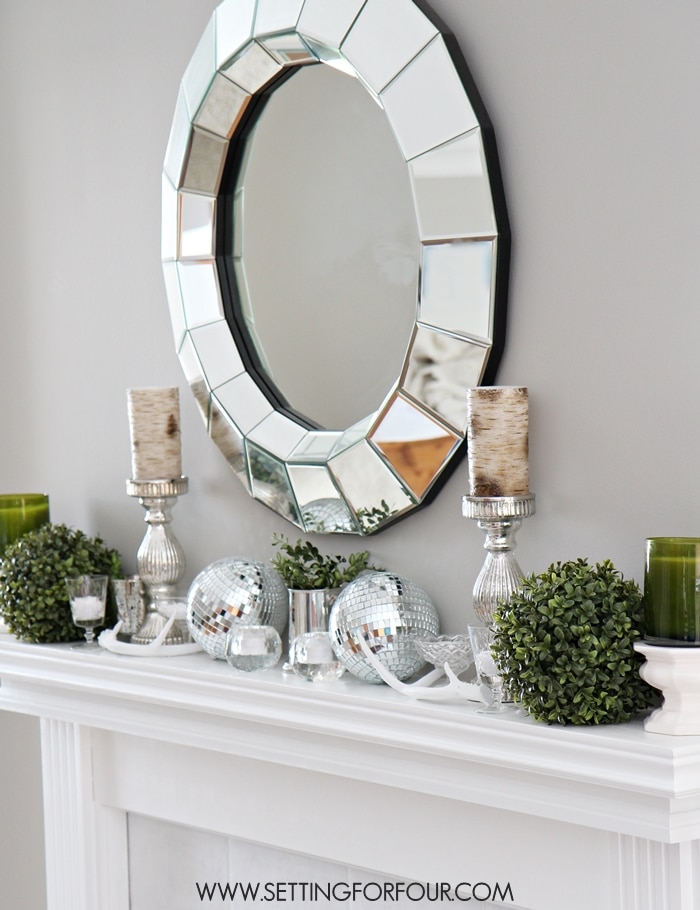 Birch candles, boxwood orbs and green candles: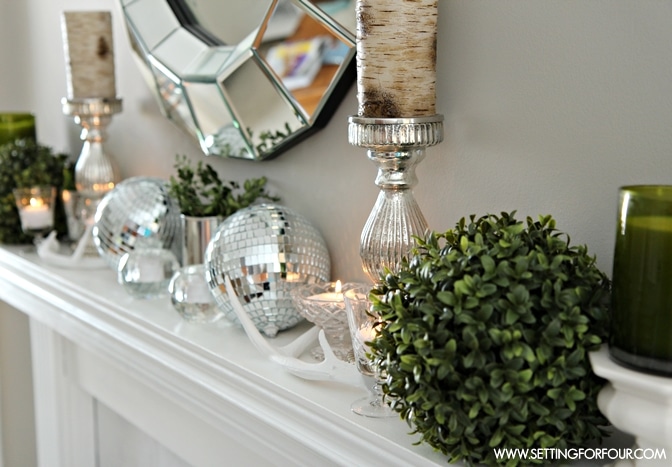 I love these white antlers!
I bought 4 vintage crystal wine glasses at the thrift store and filled them with epsom salts and a votive to add some pretty candlelight!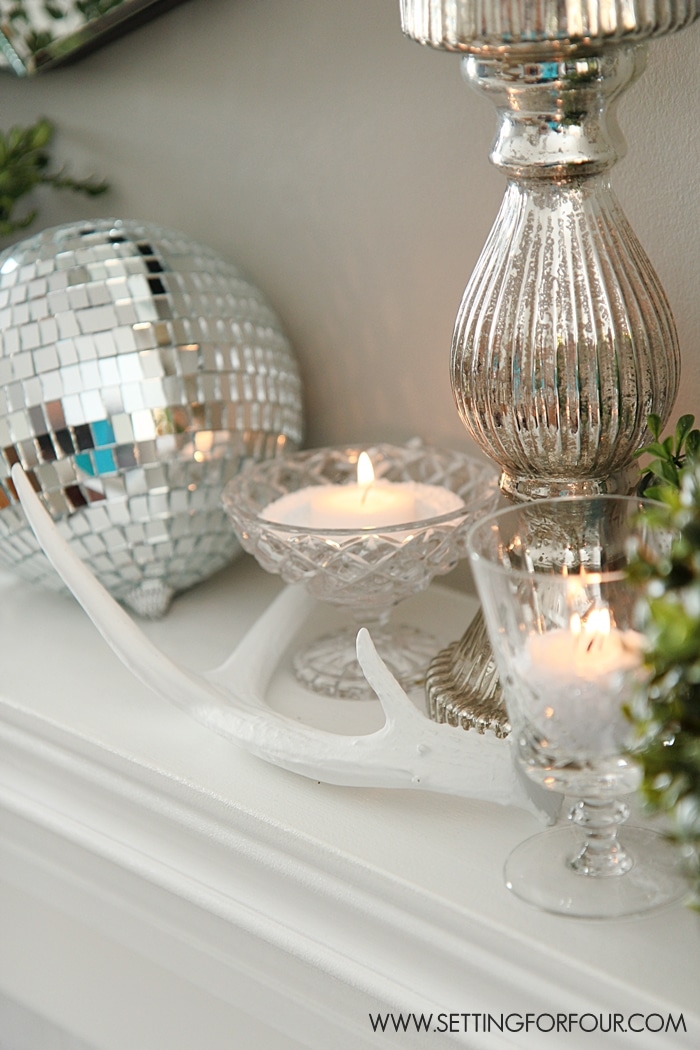 The thrift store is a great place to buy mismatched vintage crystal compotes and wine glasses – use them on your mantel!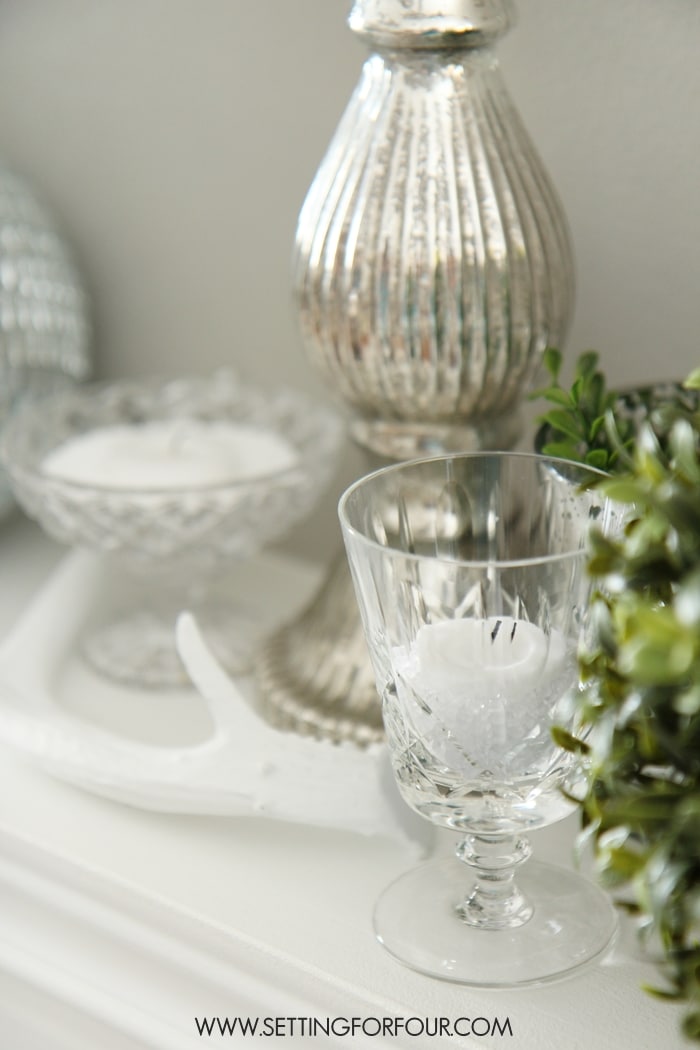 I hope you enjoyed my winter mantel decorating ideas today! I'll be showing you my Spring Mantel soon so stay tuned!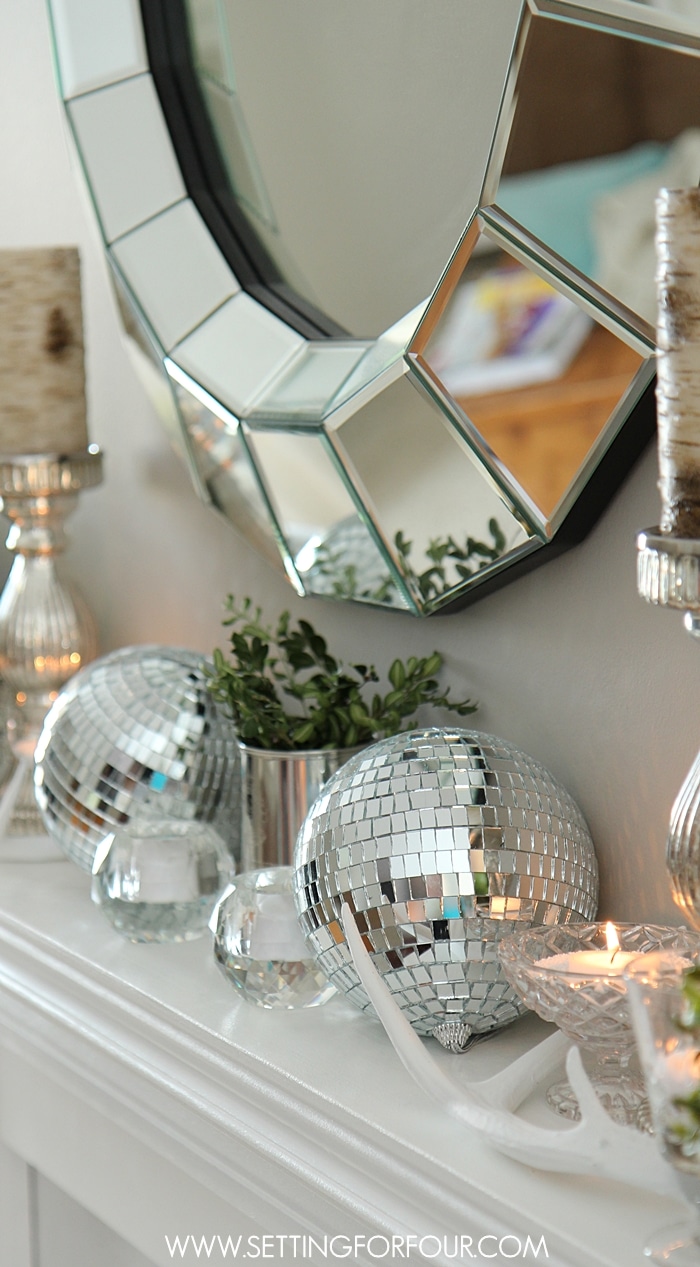 Love to see more Mantel decorating ideas?
Check out my Beach Inspired Mantel: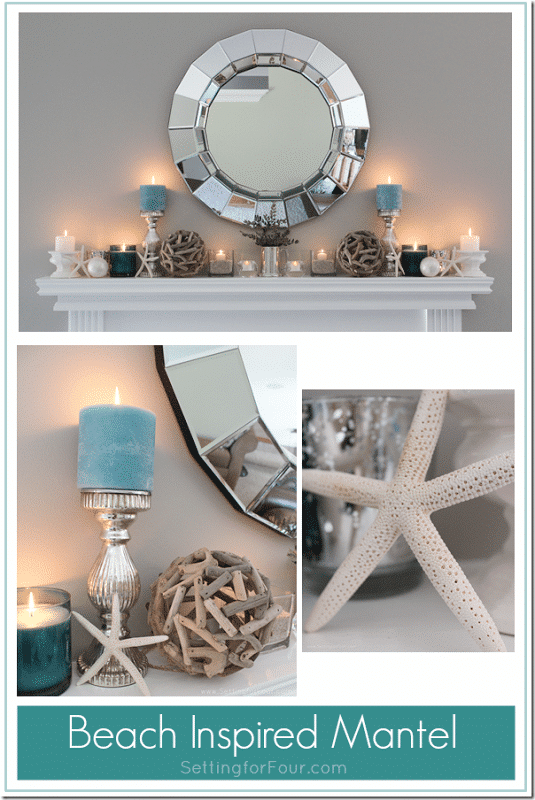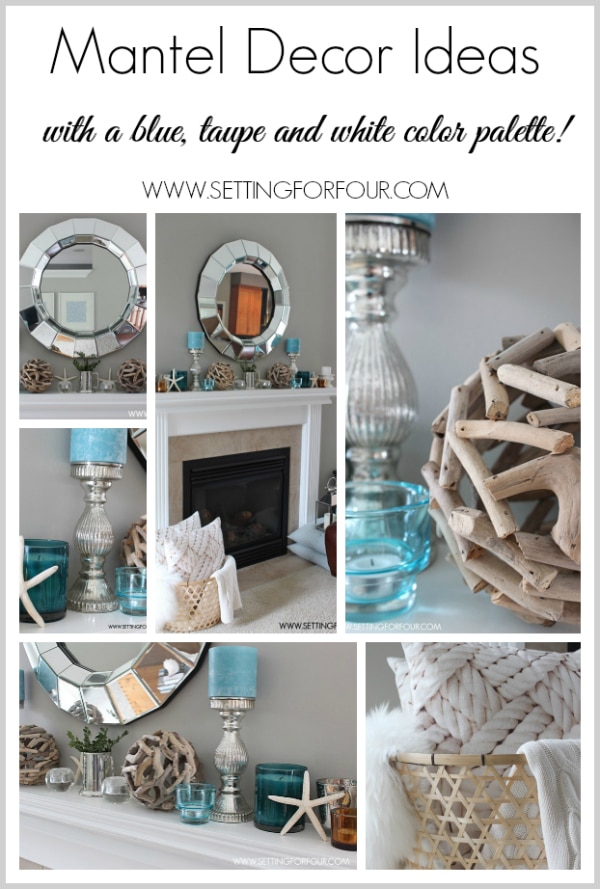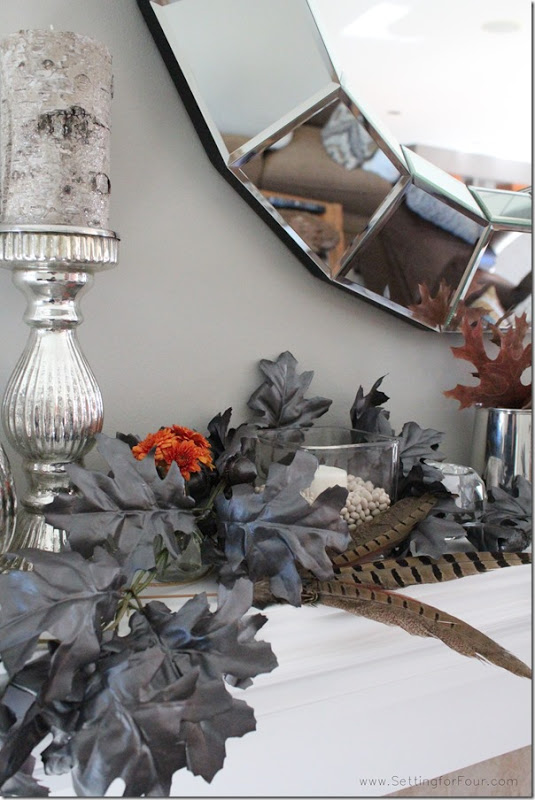 Last Year's Spring Mantel: