DIY Home Decor Idea: Paint a tray with a grey wash finish for a weathered, beach inspired look! Trays are fabulous for storing, organizing and styling rooms, update one in this distressed gray color.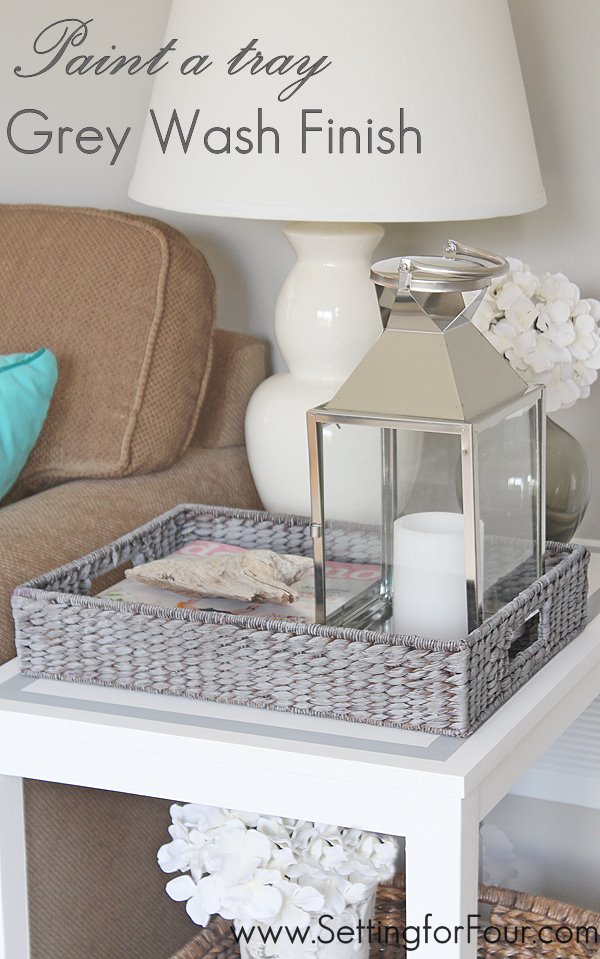 Paint a Tray with Grey Wash Finish
Today I'm sharing a quick and easy tray makeover with a trendy grey wash finish using paint!
I've had this tray forever… Seriously, I can't even remember how long ago I bought it, but it's served a lot of drinks and survived a lot of military moves!
Needless to say it's looking a little worse for wear – the wicker was getting a bit chipped and scuffed so I decided one afternoon to give it a makeover.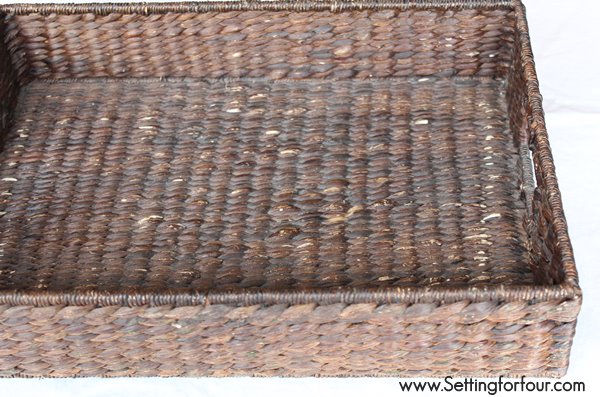 Supplies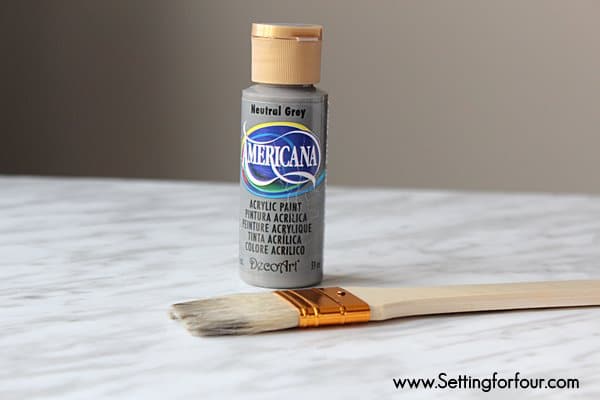 Acrylic Paint, Neutral Grey
Chip Brush
This paint finish is super quick and easy! All I did was put some paint on an aluminum foil pie plate and dry-brushed on two coats of grey paint. Make sure you use very little paint on your brush so that the dark brown wicker underneath peeks through!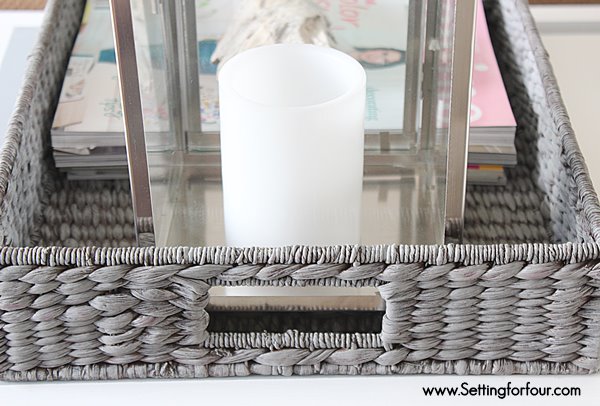 With a very dry brush dab the paint in random spots then rub it in with your brush so that the entire surface is covered. I love the results: a beautiful driftwood grey distressed finish.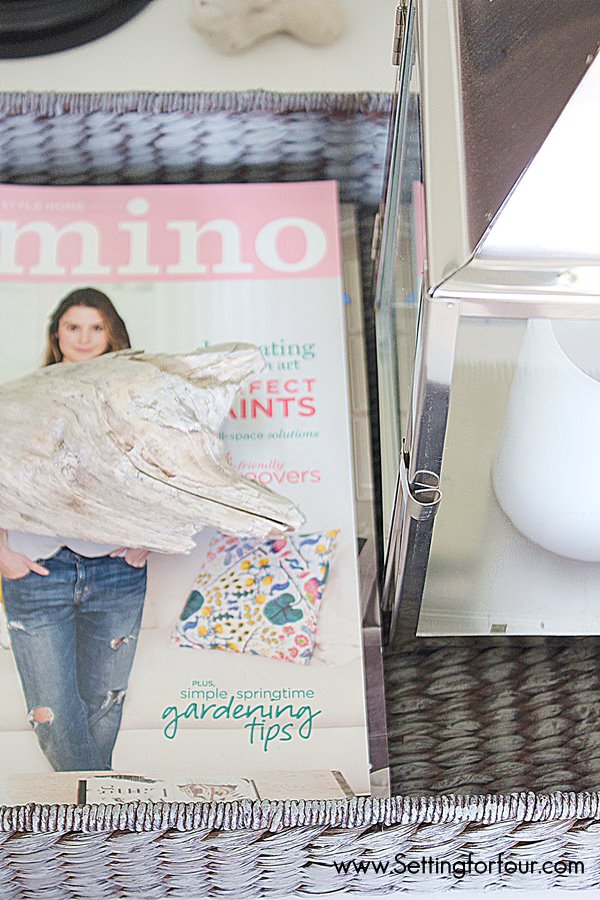 I can picture this tray loaded up with drinks on a beach blanket by the beach! Oh I love summer and beach time!
It's not quite beach weather here so I've placed it on our living room end table to hold magazines and a silver lantern that I recently bought!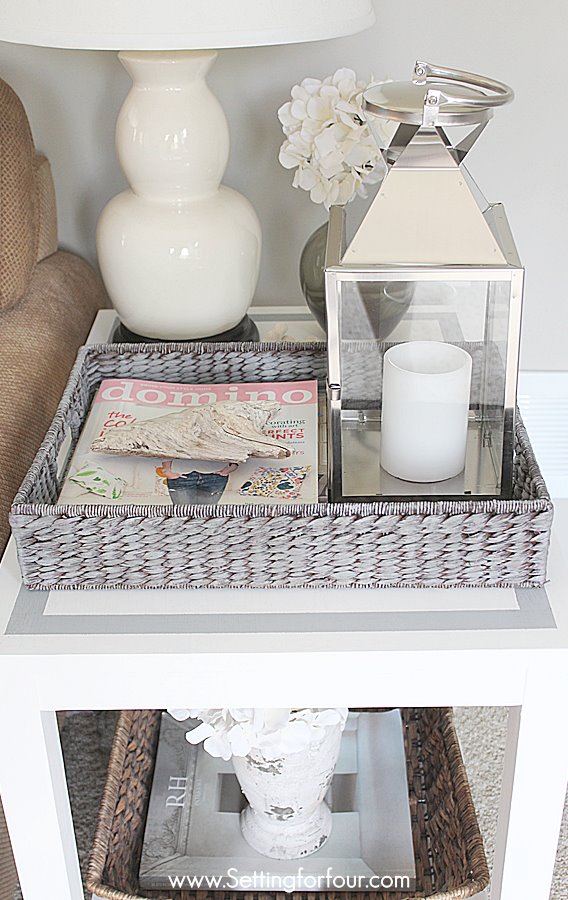 It looks so much better 'after' than 'before'! And it cost me Zero dollars!!!! (I had the paint and brush on hand.)
I'm so glad that I hung onto this tray all these years, it really fits in with the grey paint colors I'm using in our home right now.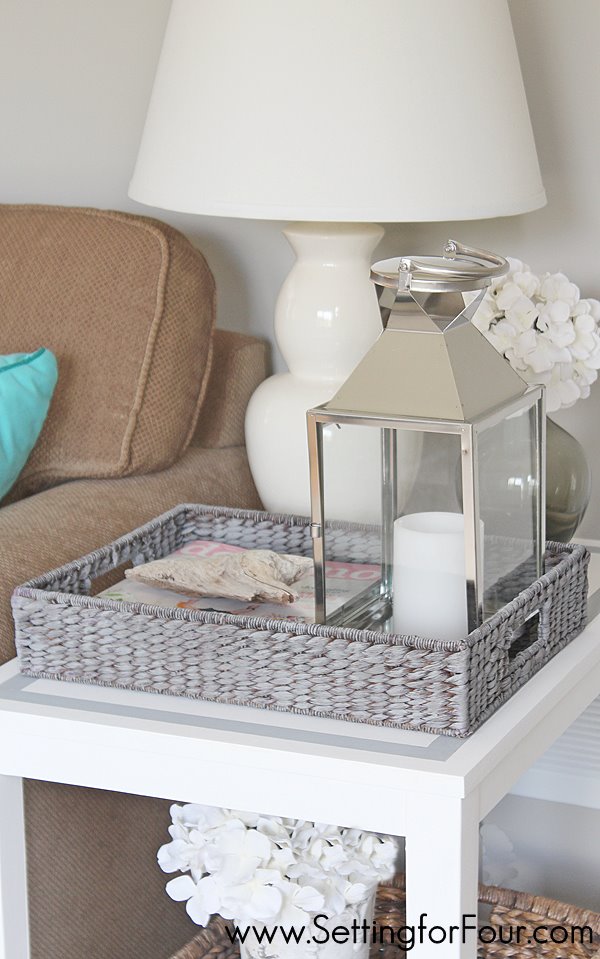 Sources:
'SHOP MY HOME' HERE – YOU CAN SEE ALL OF MY FURNITURE AND DECOR SOURCES LISTED IN ONE PLACE!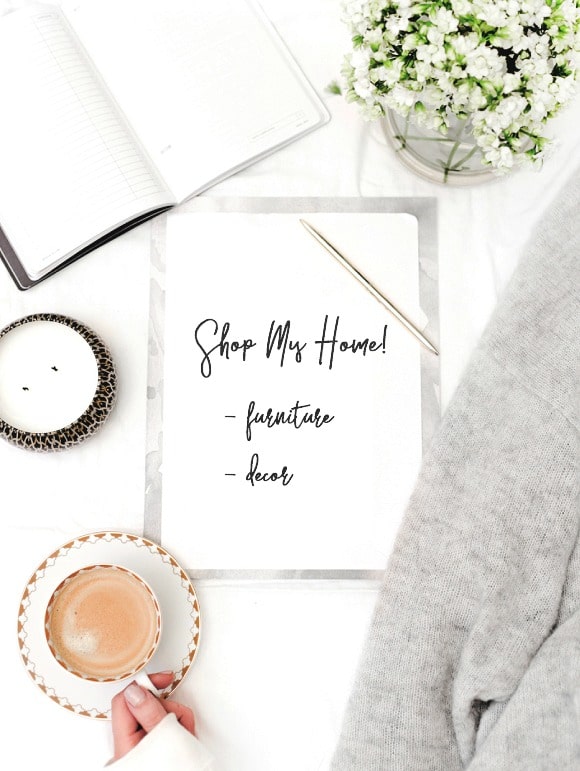 Sources:
flameless candle
artificial hydrangea
I hope you liked my Paint a Tray with Grey Wash Finish tutorial!
You may also like:
How to Paint Tile – Easy Fireplace Paint Makeover
Favorite Painting Tips and Tools
How to Prepare a Room For Painting