Hello friends!!
Today we're talking curb appeal and front door wreaths, an Easy DIY Boxwood Wreath!
I love to decorate my front entryway for the seasons and holidays – do you?
There's something about driving up to my home and seeing my decorated urns and front door wreath to welcome me home…. and I hope it's welcoming to my guests too!
Every decorated entryway needs a stand out wreath!
Here's my easy DIY boxwood and willow wreath with framed Chalkboard Printable tutorial: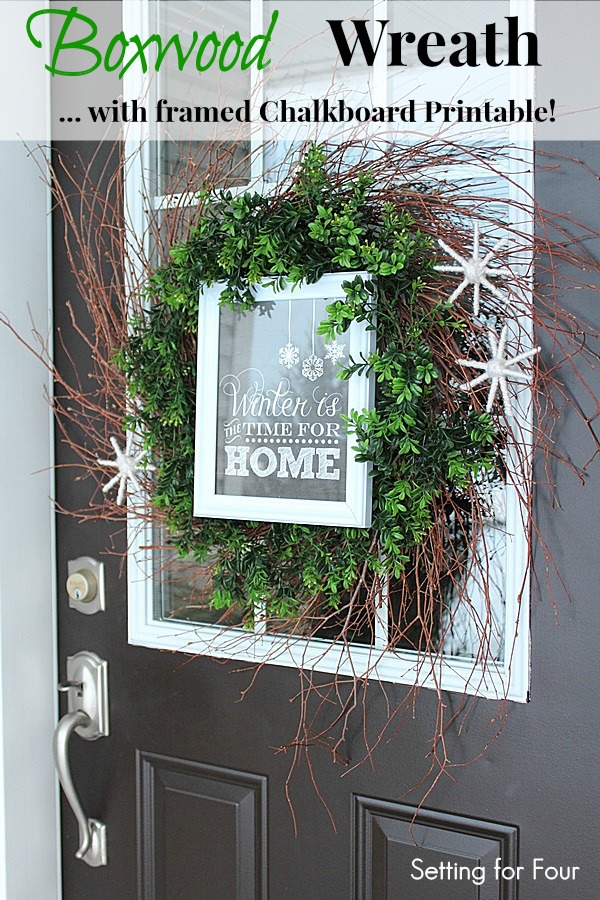 I've shown you my entryway many times: My Christmas entryway, fall entryway, Halloween entryway and spring entryway…
…and here it is decorated for winter!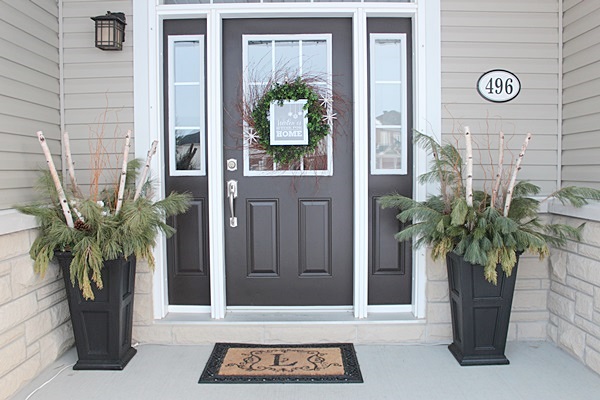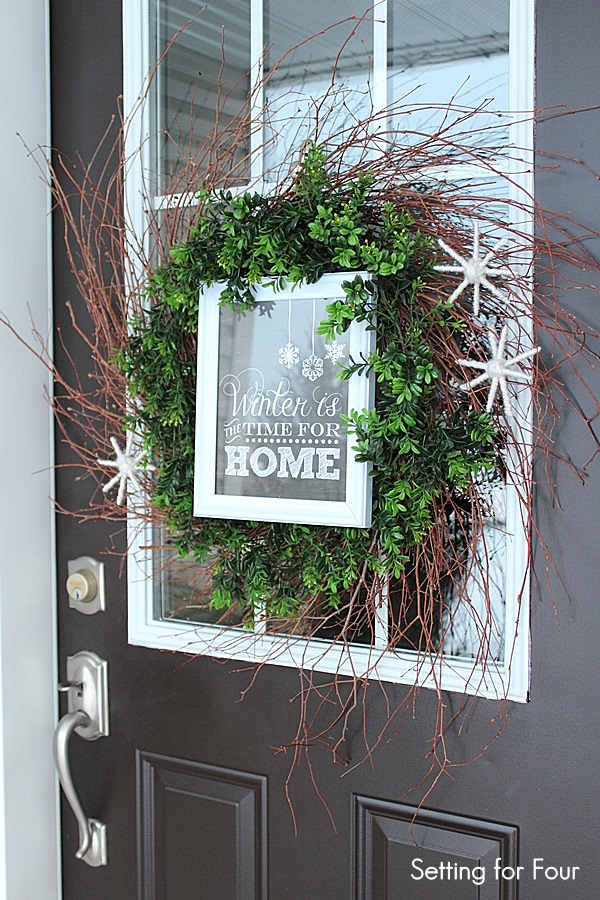 Boxwood Wreath Supplies:
Willow wreath
Faux boxwood garland
Picture frame – 8 x 10"
Chalkboard printable
Yarn – 4 inches long
First lay the boxwood garland on the wreath , tucking it into the willow branches to secure.
Place the Chalkboard printable into the frame. Thread the piece of yarn through the back clip of the frame and tie the two yarn ends into a knot to form a loop to hang.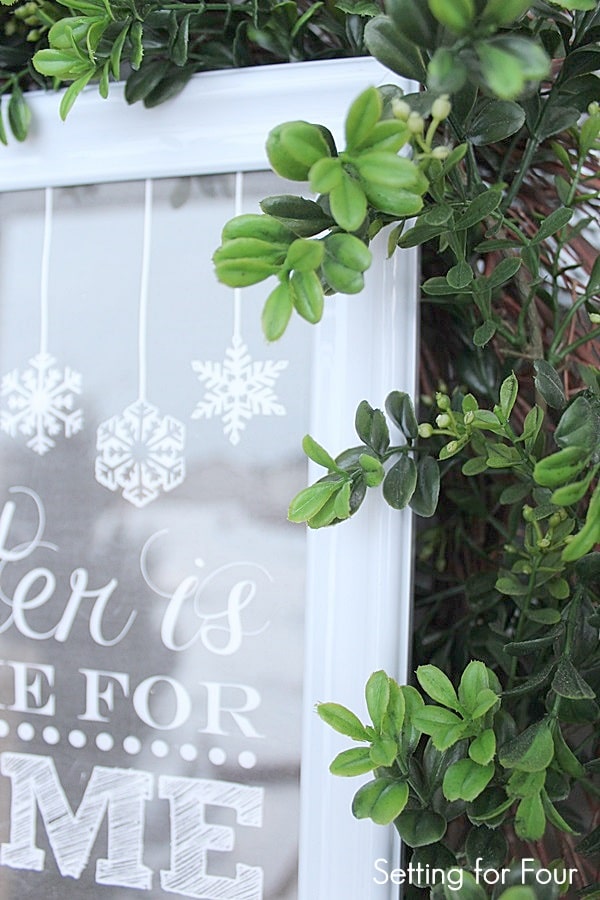 Hang the boxwood wreath on your door then hang the framed printable on top of the wreath, hanging the frame by the yarn loop.
Tuck in 3 DIY yarn snowflakes.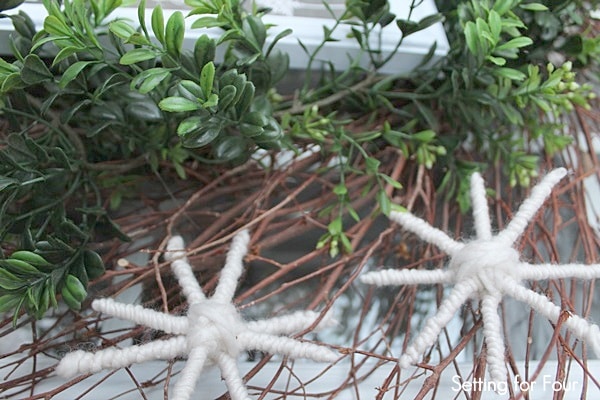 That's it!
Now stand back and admire your wreath!
Door paint color is Sherwin Williams Weathervane – a gorgeous warm neutral chocolate brown that ties in with the brown shingle color and natural stone on our home.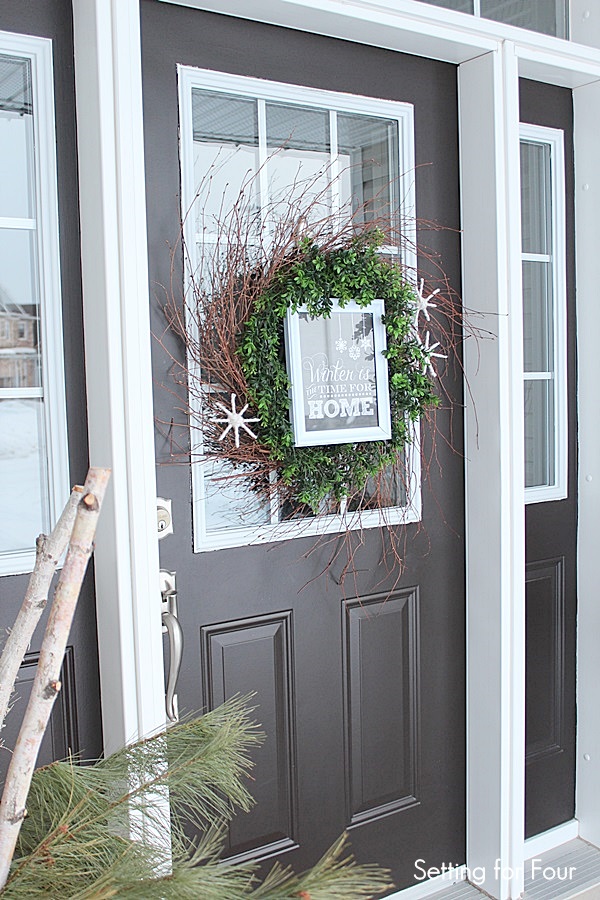 I hope you enjoyed my DIY Chalkboard Printable Wreath tutorial!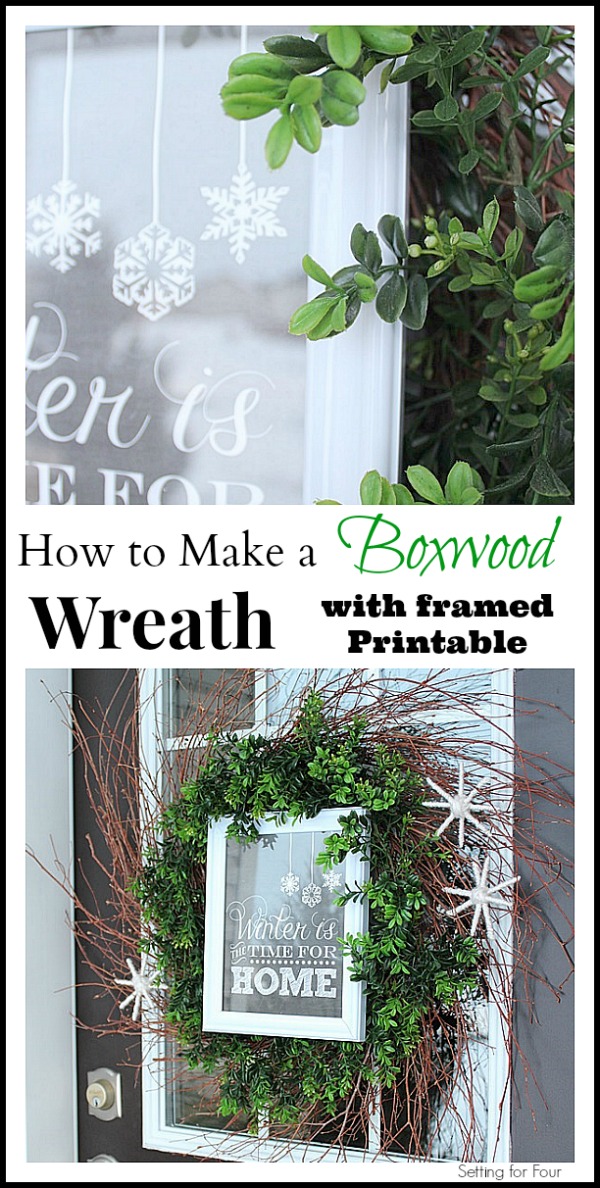 Check out all of my entryway winter decor ideas and see how I made these beautiful curly willow, birch branch and fresh pine urns!: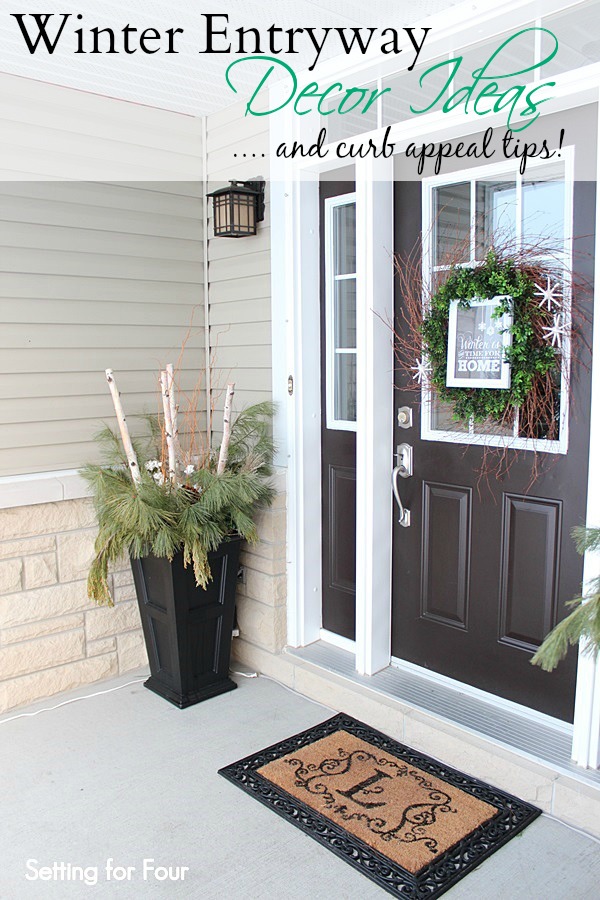 …and my DIY pinecone picks – add woodland style to your wreaths and urns!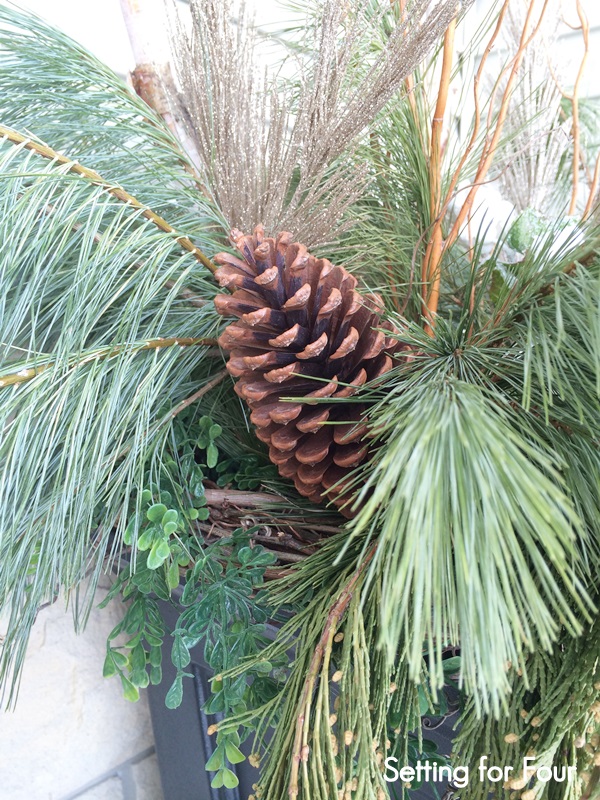 Do you decorate your porch or entryway for winter?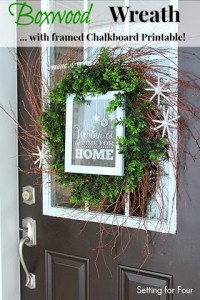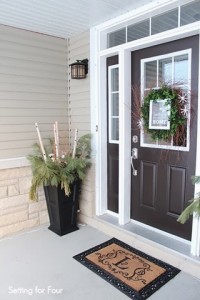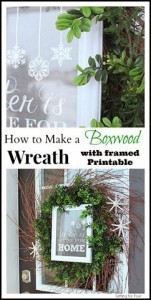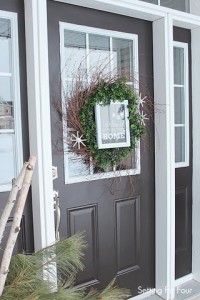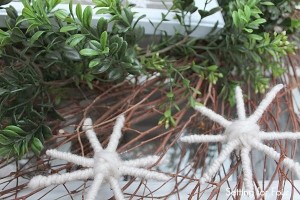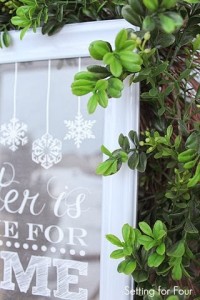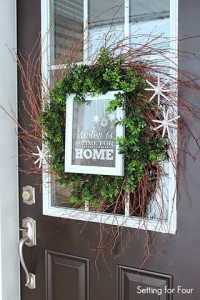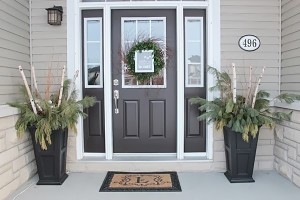 Sharing at: