As an Interior decorator I love to add as much curb appeal to my home as I can!
We were lucky enough to buy a home that had lots of greenery and architectural curb appeal already in place. Beautiful mature flower beds, boxwood shrubs and ornamental grasses were planted by the previous owners.
We also have a lovely natural stone walkway and front steps that lead to our covered entryway.
Curb appeal begins at the street and ends at the front door so every season and holiday I love to decorate my entryway with large urns and add a pretty wreath!
Right after Christmas I changed out the Christmas decorations and added some winter decor.
Here are my Winter Entryway Decor Ideas: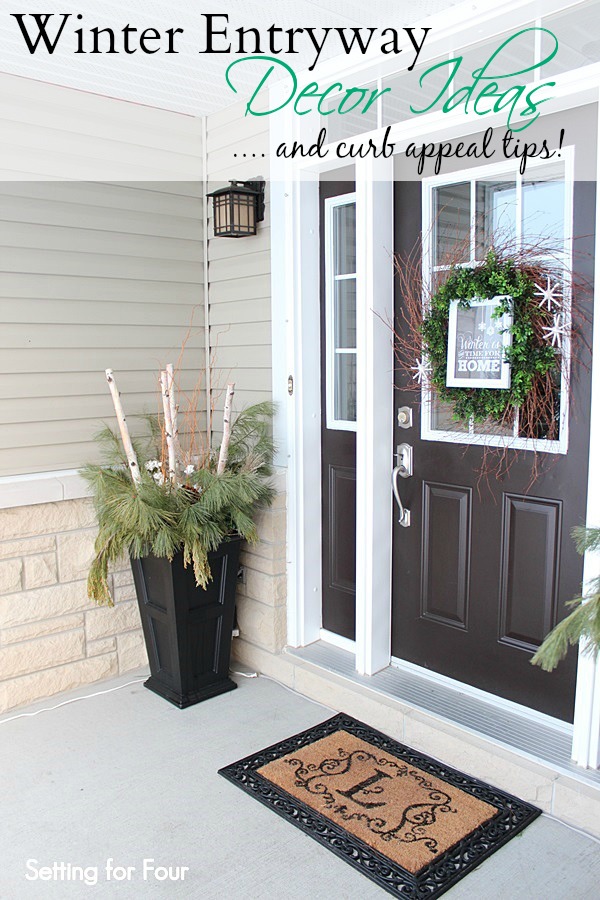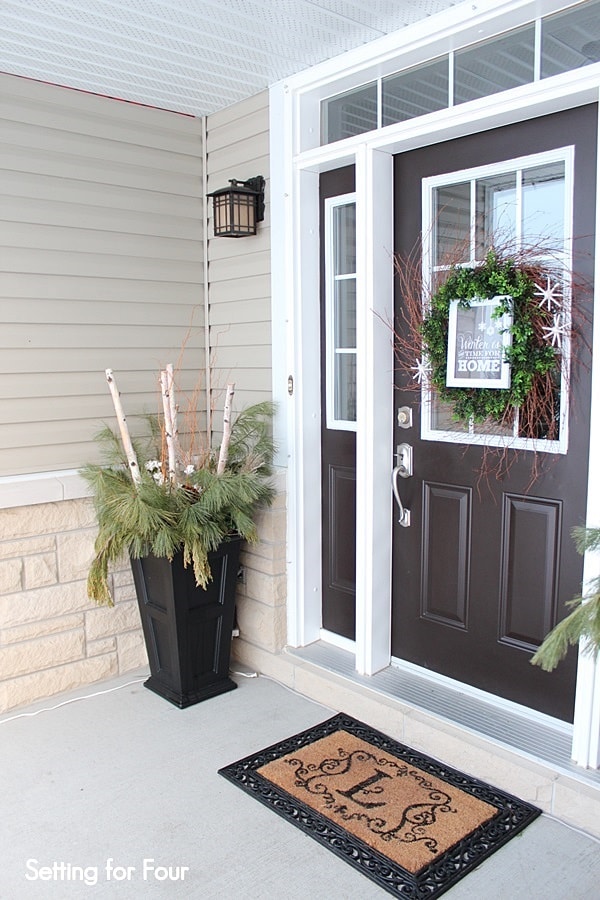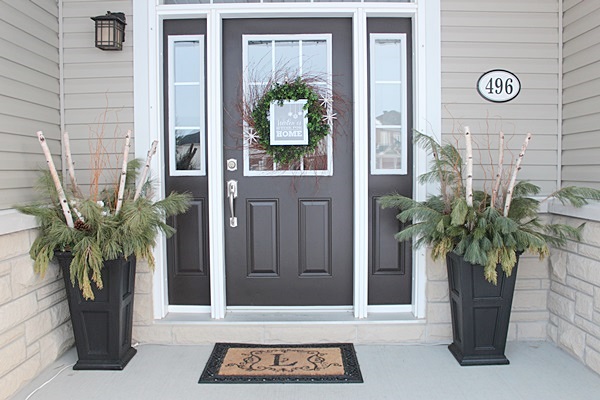 Decor for Urns: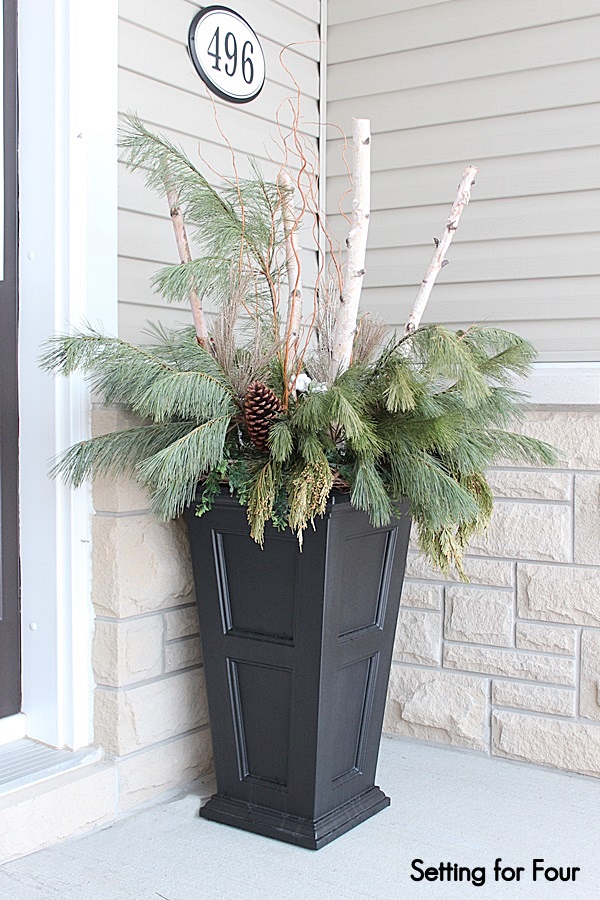 See exactly how I made these decorated urns with the 'Thriller, Filler, Spiller' technique.
I added white pine, cedar boughs, birch branches, curry willow, faux white snowberries and large DIY pinecone picks to two tall black urns.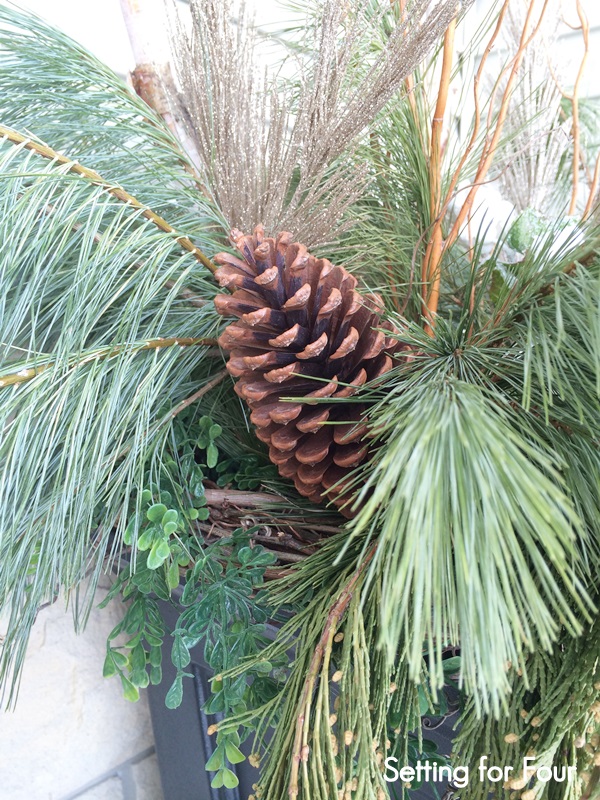 These tall black urns are amazing – they are very light to carry and move! They also have an insert to minimize the amount of soil or filler you use to hold your plants and greenery!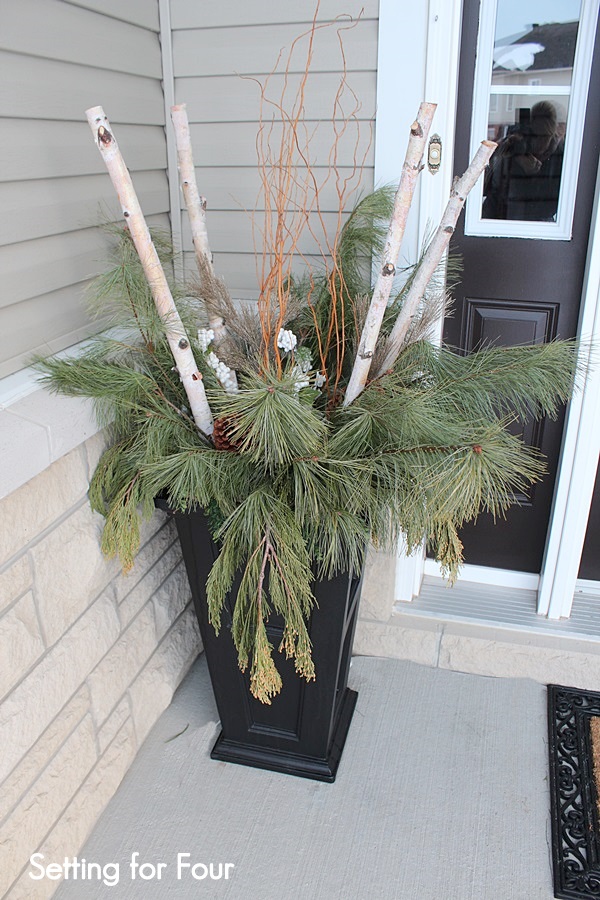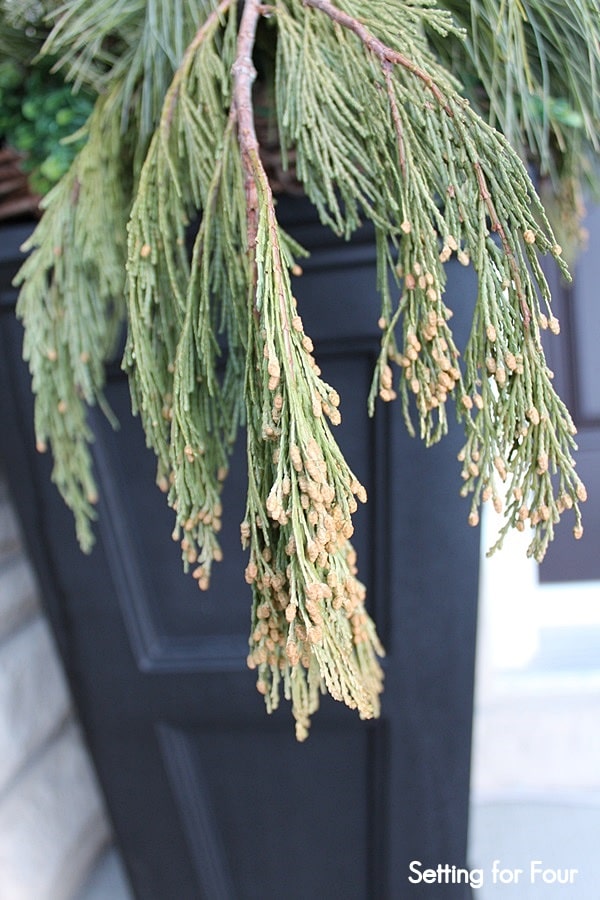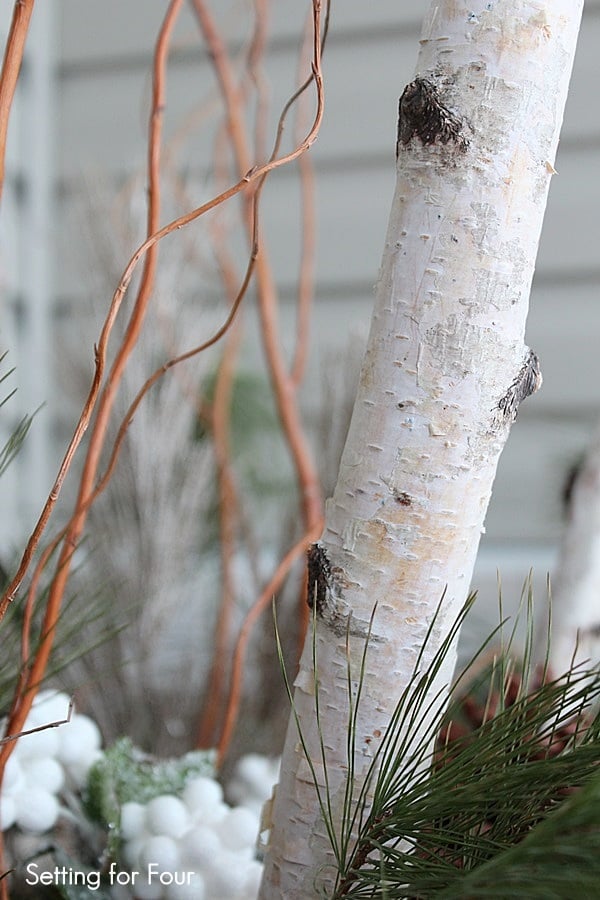 Winter Entryway DIY Decor Ideas – great way to add curb appeal for the holidays and all winter long. www.settingforfour.com" width="600″ height="900″>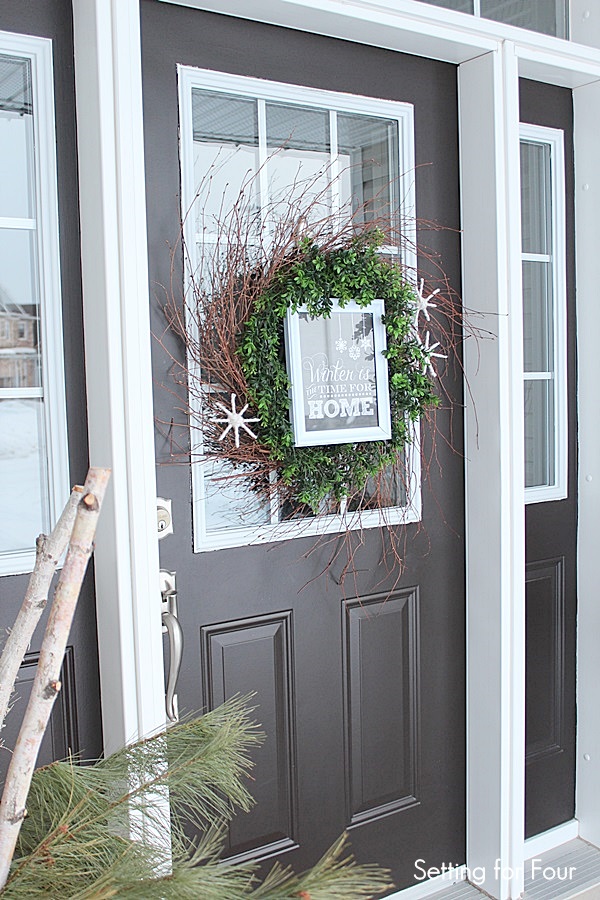 I made this large DIY willow branch and boxwood wreath with framed chalkboard printable and DIY yarn snowflakes:
I love the large size of this wreath and how it fills the doorway. The green boxwood is a beautiful pop of color against the white picture frame!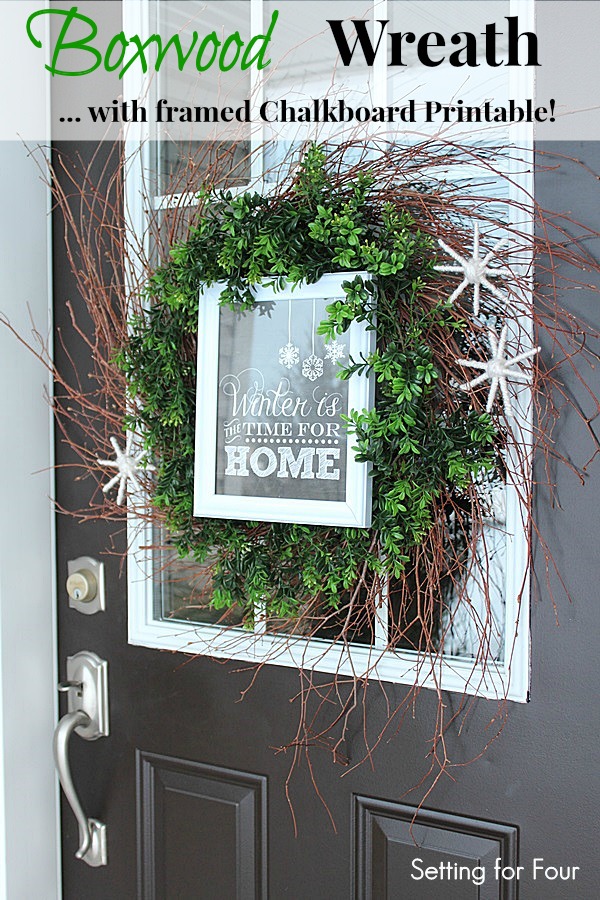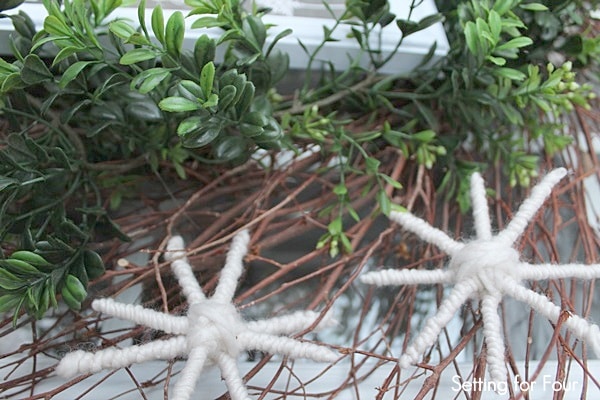 Door paint color is Sherwin Williams Weathervane – a gorgeous warm neutral chocolate brown that ties in beautifully with the natural stone on our home and our brown roof shingle color.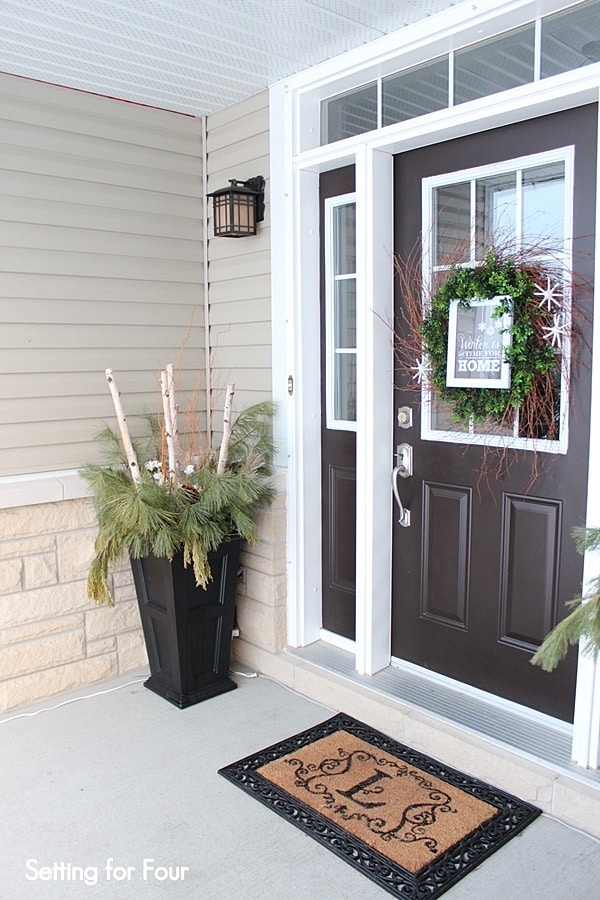 We really enjoy our decorated entryway – I hope you've enjoyed looking at my pictures and reading about the decor I used to amp up our curb appeal!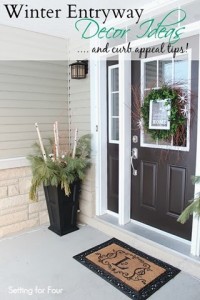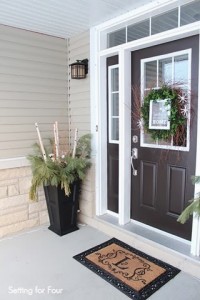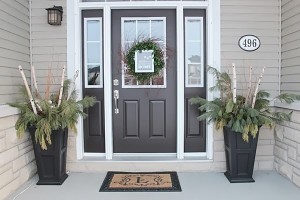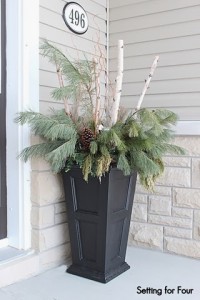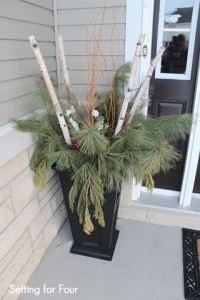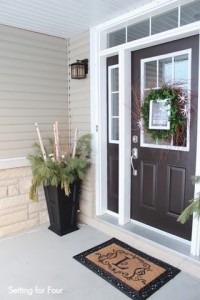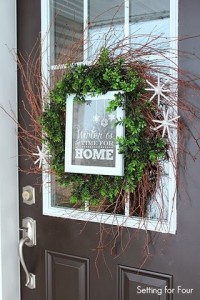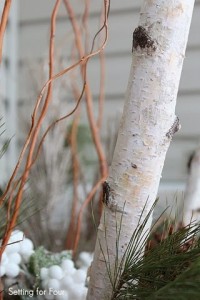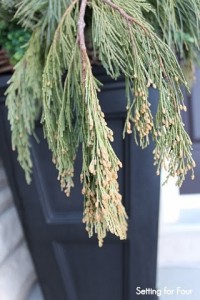 Sharing at: