Make these 12 DIY Hula Hoop Projects that are fun and fabulous! Decorate your home with style on a budget with everyday hula hoops! Lighting, wall art, canopies and more!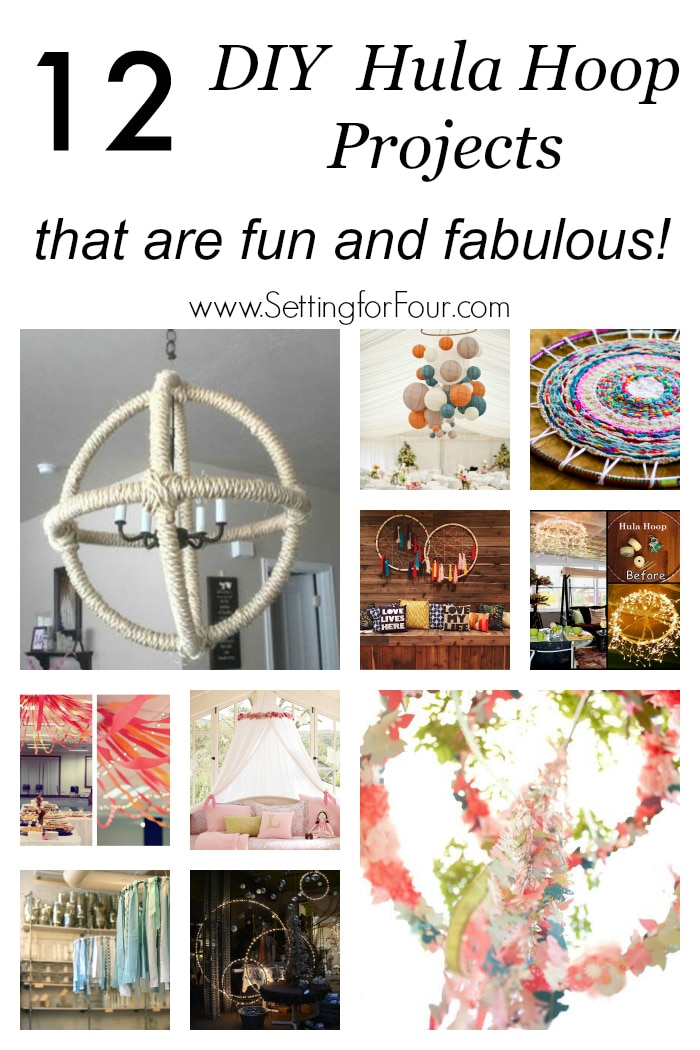 I've been seeing hula hoops everywhere I go lately…in every store hula hoops are for sale for summer fun!! Which got me to thinking…what can you make with a hula hoop? Surely there are some fun things you can make with them!
Turns out there are! DIY lighting, bed canopies, wedding decor, play tents, dream catchers and more! So hit the dollar store or big box store for some clever hula hoop decorating ideas!