GORGEOUS DIY Home Decor Idea: Learn how to make this EASY DIY Art West Elm Hack! Art can be expensive to buy – so make your own! This DIY abstract art is such an easy, inexpensive way to decorate your walls with a stylish West Elm look.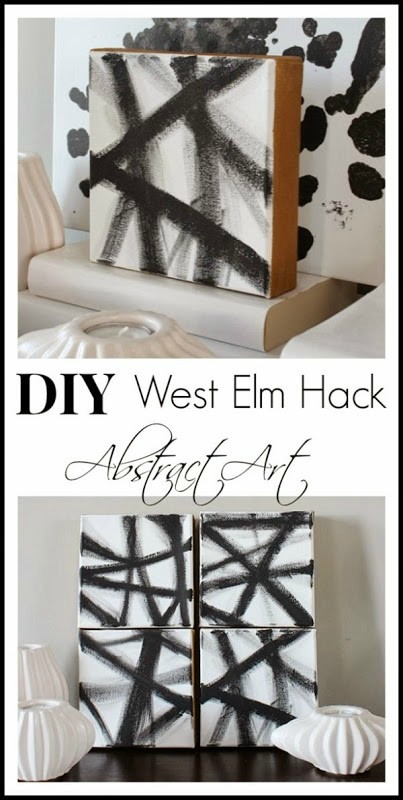 How to Make DIY Art West Elm Hack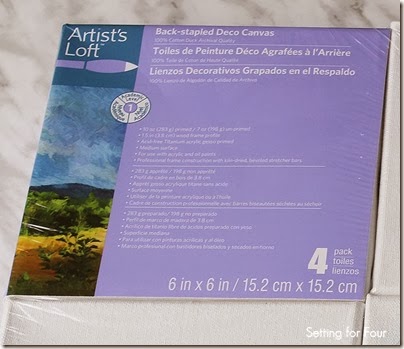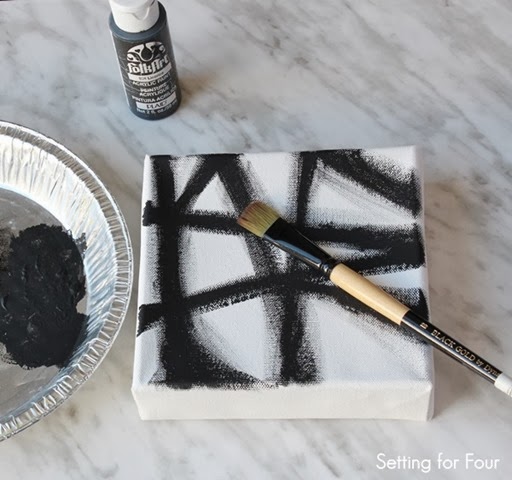 Black Craft Paint in 'Licorice'
(affiliate links)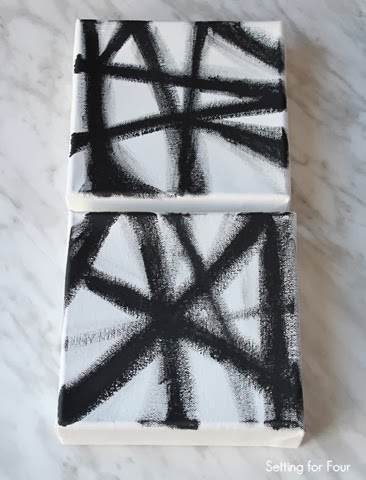 Directions to make DIY Art West Elm Hack
First, load your paint brush with black paint and paint on lines in a swooping, random pattern. This is abstract art so just go with it and try not to be too precise!
Use your brush on both the widest and narrowest side to vary up the brush stroke widths. Lightly brush on a bit of the paint at the edges of your painted 'stroke' marks to give the art some dimension.
The last step is to add some Glam with gold rub n buff to the edges!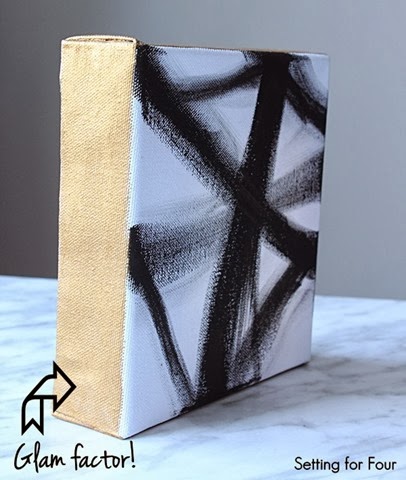 I love how all 4 art pieces turned out!
white ceramic votive holder (similar)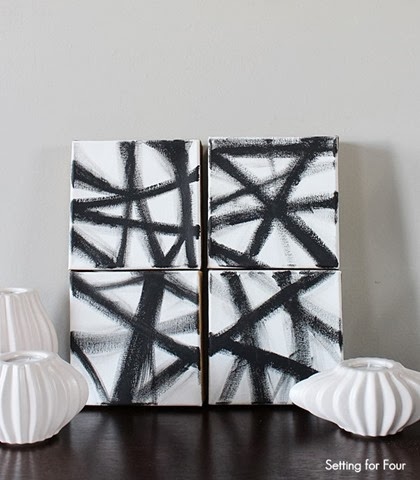 For now, I propped one up in a little vignette on my buffet table.
(My son made the black and white art in the background – adorable right?)
white ceramic votive holder (similar)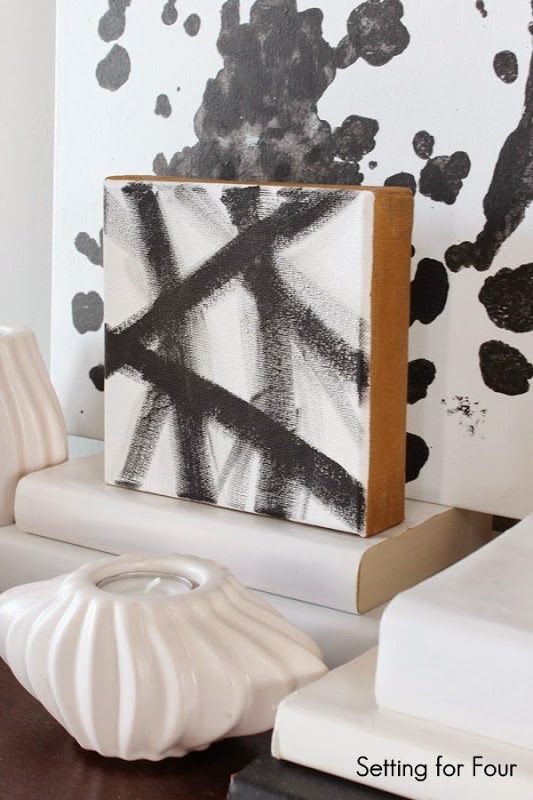 I know the exact place to hang my West Elm Inspired DIY Art – I'll post the pictures once I have my mini art gallery hung!
I hope you enjoyed this DIY art tutorial!
If you like this West Elm hack check out my:
Easy DIY Watercolor Abstract Art

Turn Childrens Art Into Tea Towels: Kids Craft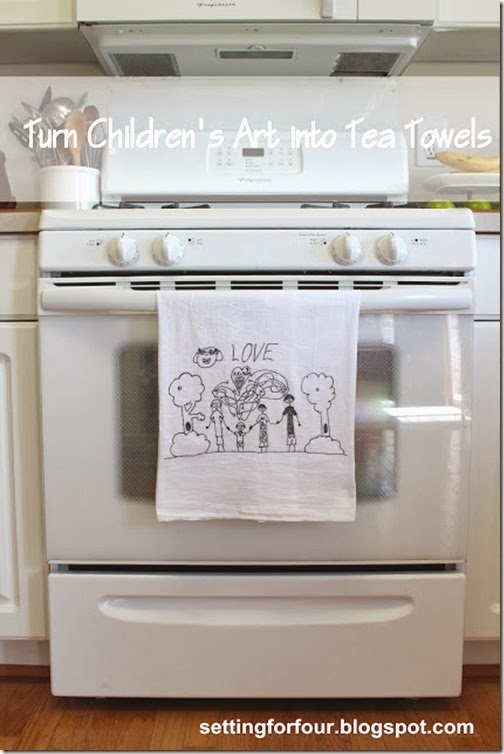 FREE Watercolor Printable – Field of Flowers