How to Make a Dorm Room Survival Sewing Kit filled with all the things your college bound kid needs to fix missing buttons plus clothing rips and tears! Includes a supply list to create a handy DIY container filled with all of the sewing fix and repair essentials. Make one up to keep in your car for on-the-go sewing emergencies too!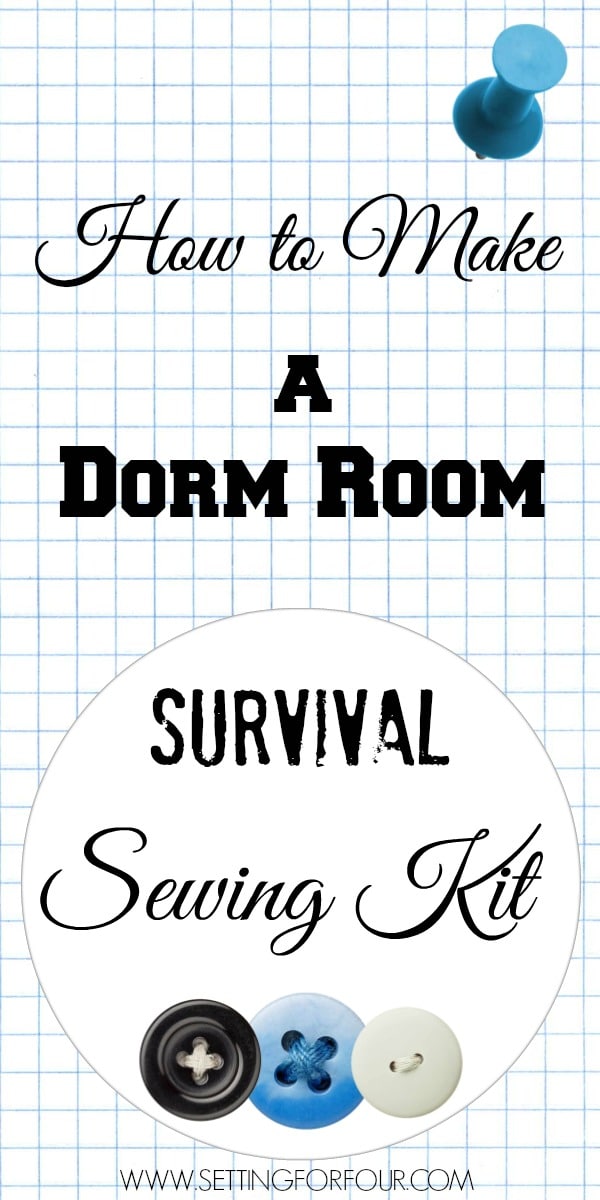 As I mentioned in this post, our oldest son Kieren is leaving for military college at the end of July for officer cadet training (gosh I will miss him….sniff,sniff).
So, I have put together a couple of 'kits' for him to use while he is away: a sewing kit and a 'college survival' kit. (I will share the 'college survival' kit in a future post!)
This post contains some affiliate links for your convenience (which means if you make a purchase after clicking a link I will earn a small commission which helps keep my blog up and running but it won't cost you a penny more)! Click here to read my full disclosure policy.
How To Make a College Student Sewing Kit!
I could have just given him a mini travelers sewing kit that you can purchase at a store, or you get for free at some hotels, but I wanted to give him a sewing kit that was more substantial…
I mean, have you ever tried to use those microscopic-miniature scissors that come with a travelers kit??
My 18 year old wouldn't even be able to get his big fingers in them! I can barely get my fingers in them!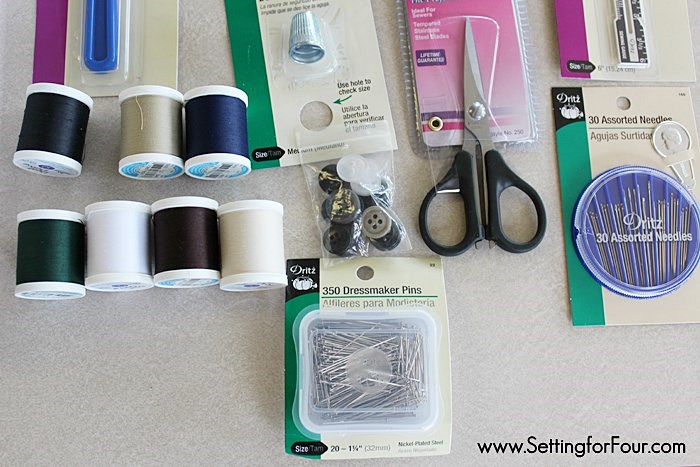 List of Sewing Kit Supplies: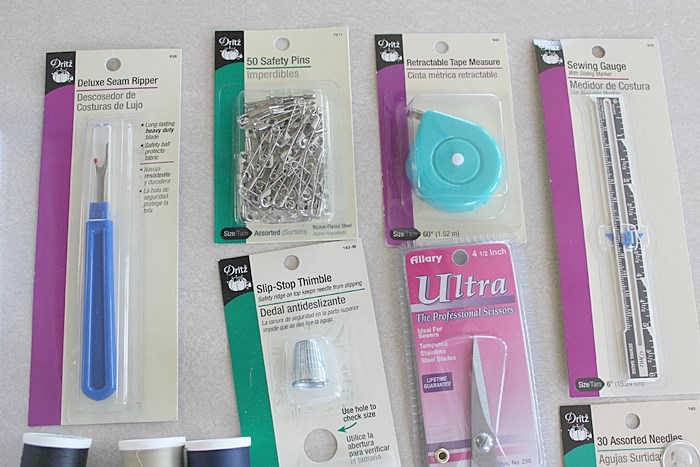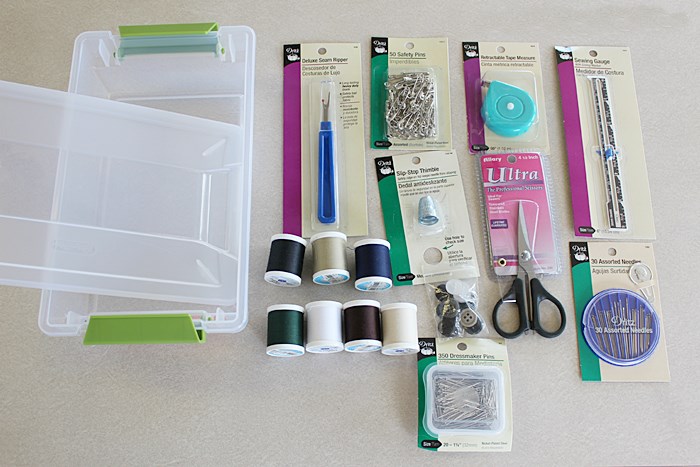 After I filled the plastic container with all the sewing kit items I labelled the container with our son's name.
I used this desktop label maker – I love it, it's super easy to use and I use it all the time!
I also love my handheld cordless label maker that I can use my iPhone to print labels from – it's so cool and you can see how I used it here to make printed gift ribbon! It's so handy to make quick labels as for my kitchen, office, kids rooms ect.
I think this makes for a well stocked sewing kit…what do you think? Did I forget anything??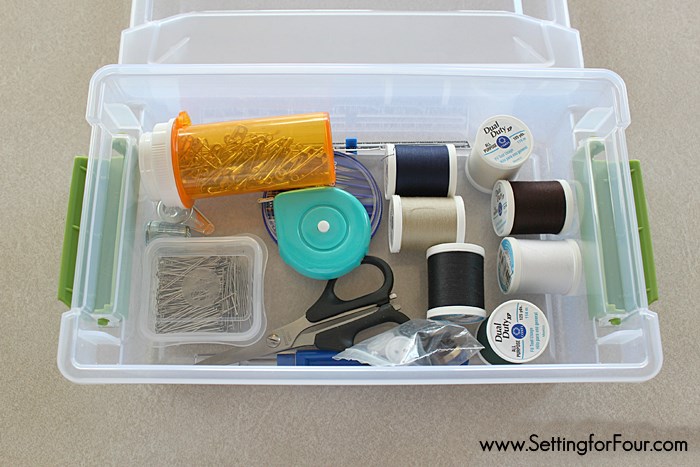 This is a fabulous Gift Idea too! Make one for Christmas or as a Travel Kit for your car!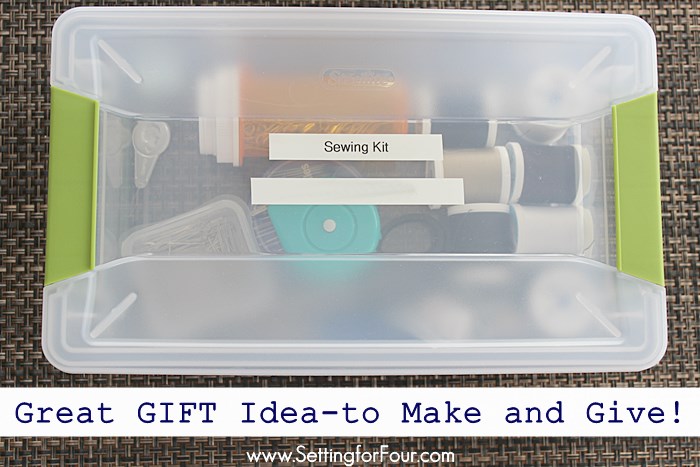 You may also like:
5 Decor Tips for Creating a Timeless Kids Bedroom
Easy DIY Monogram Book Ends For Kids
Super Cool Back to School Lunch and Snack Ideas