Today I'm sharing The Easy Way to Touch Up Wall Paint – My Paint Saint!
I tried this amazing paint tool and am completely AMAZED!
It's the SECRET to easy, mess free wall touch up painting!
No more cleaning brushes or dealing with old rusted cans of paint- hurray!
Do you know what I absolutely dread about painting? Cleaning the brushes!! You too? I know you cringe at that part too!
It's messy, time consuming, your brushes never get really clean and they dry out….But I have the solution for that!
The solution is this amazing painting tool that you don't have to clean at all!!!
Today I'm sharing a big secret to effortless touch up painting – it's the BEST painting tool I have personally seen and used!
It's called My Paint Saint and it's a super clever solution to an age old problem…how can I touch up my wall paint without opening up a rusted out old can of paint and without cleaning brushes? Here's the solution!
My Paint Saint : the Easy way to touch up wall paint…. that saves you time and money and keeps your home in tip top condition!

Easy Way to Touch Up Wall Paint – My Paint Saint
This post contains some affiliate links for your convenience. Click here to read my full disclosure policy.
Let me show you all the incredible features of My Paint Saint :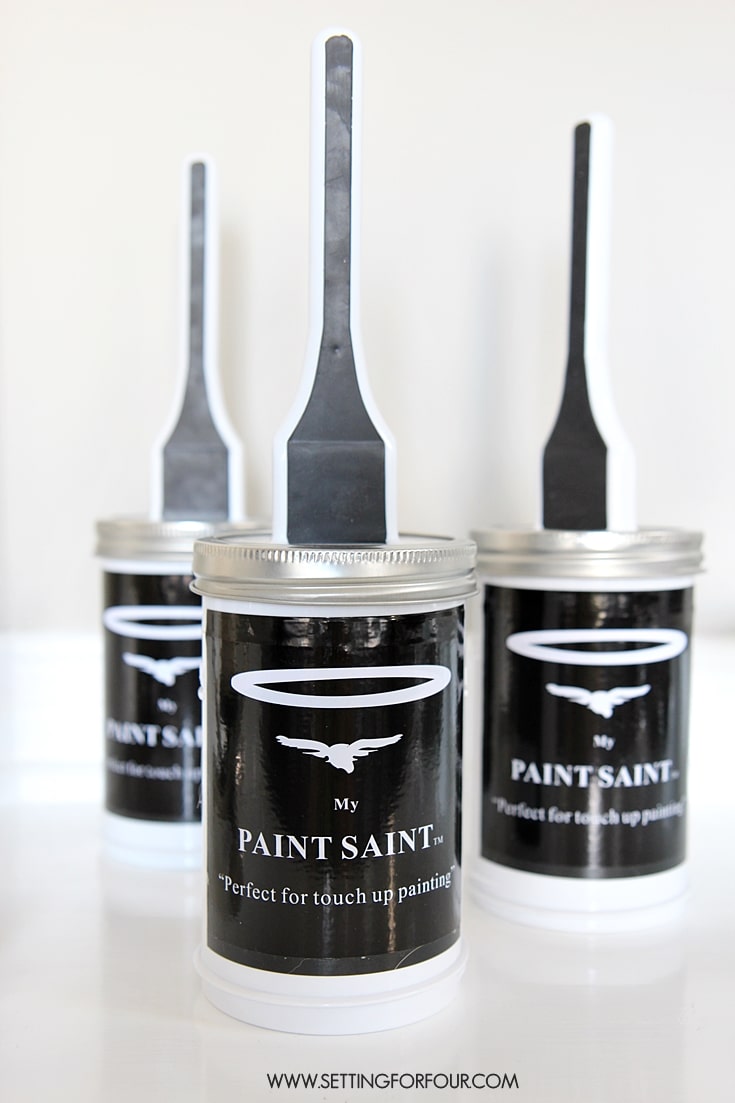 It's a handy container with a screw top lid that tightly seals and a paint brush inside!
To open it you remove the metal screw top part and screw it onto the bottom so you don't lose it – how handy is that?!
The lid and paint brush are one piece and easily come off to top of the container – no messy paint can lids to pry off!
This is the best part : when you fill the container with paint the paint brush bristles are immersed so they never dry out and you never clean the brush!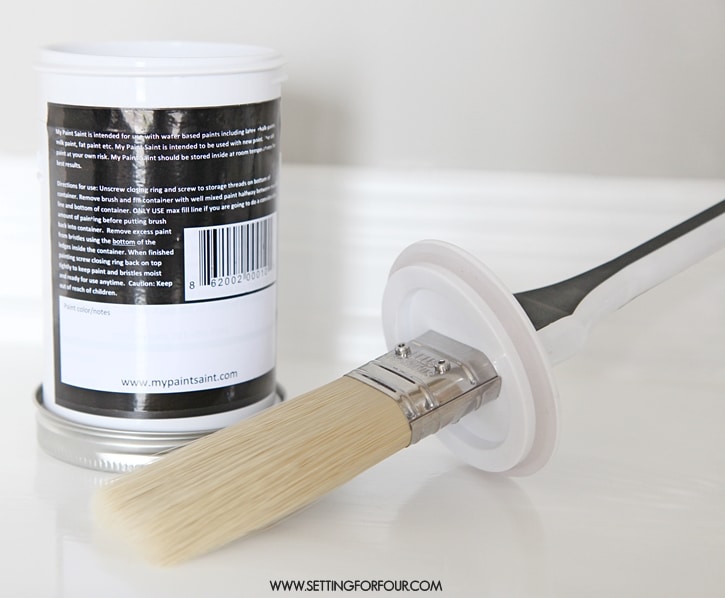 I don't have to deal with a big, rusty paint can anymore!
There's even a writing space on the label where you can write the paint name, code and rooms that you've used it in!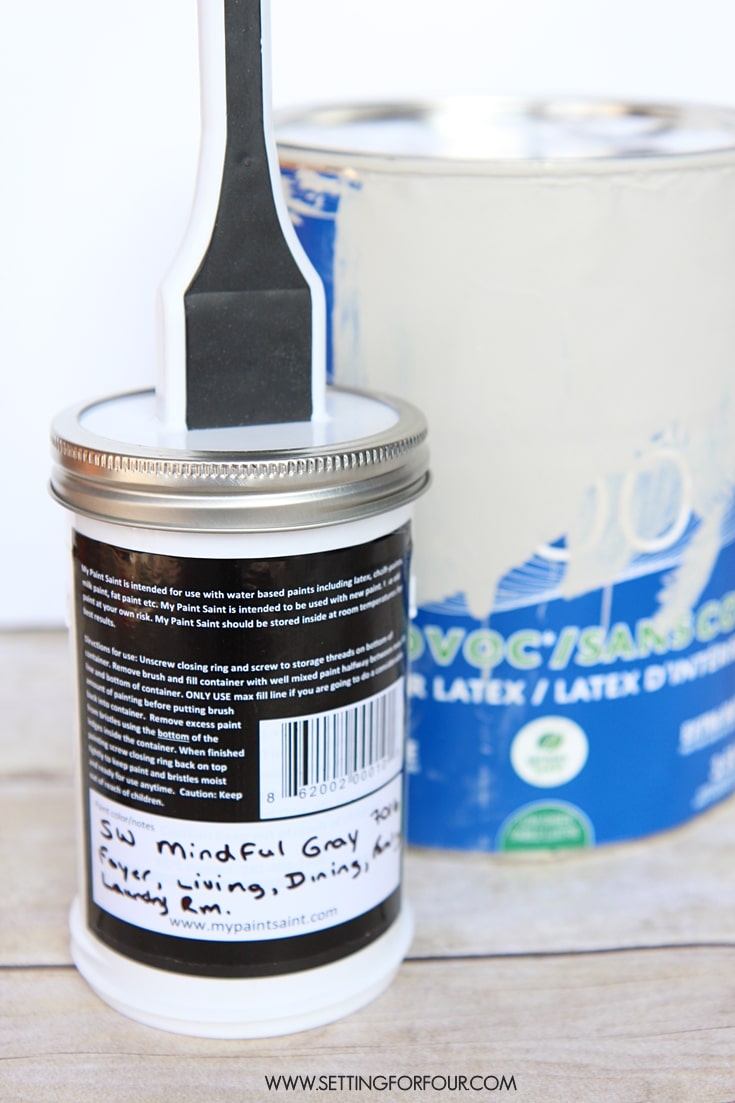 I love this feature too – it has two built in ledges so you can remove excess paint from the brush!!
Clever!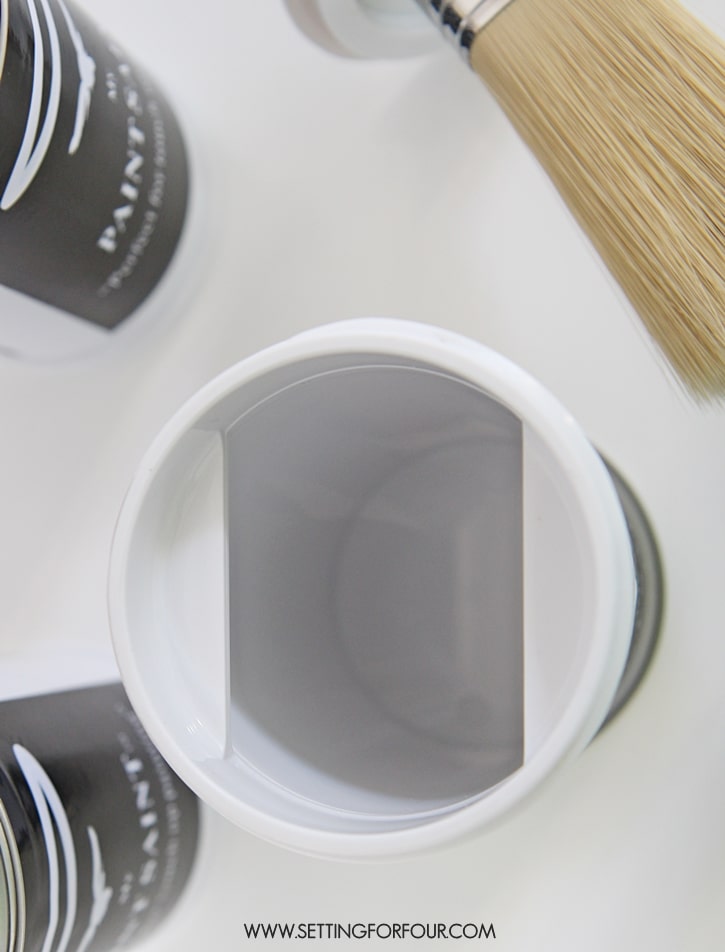 I tested it out to show you how My Paint Saint really works!
I have this section of wall  where I painted the trim…. the paint was removed when I pulled off painters tape.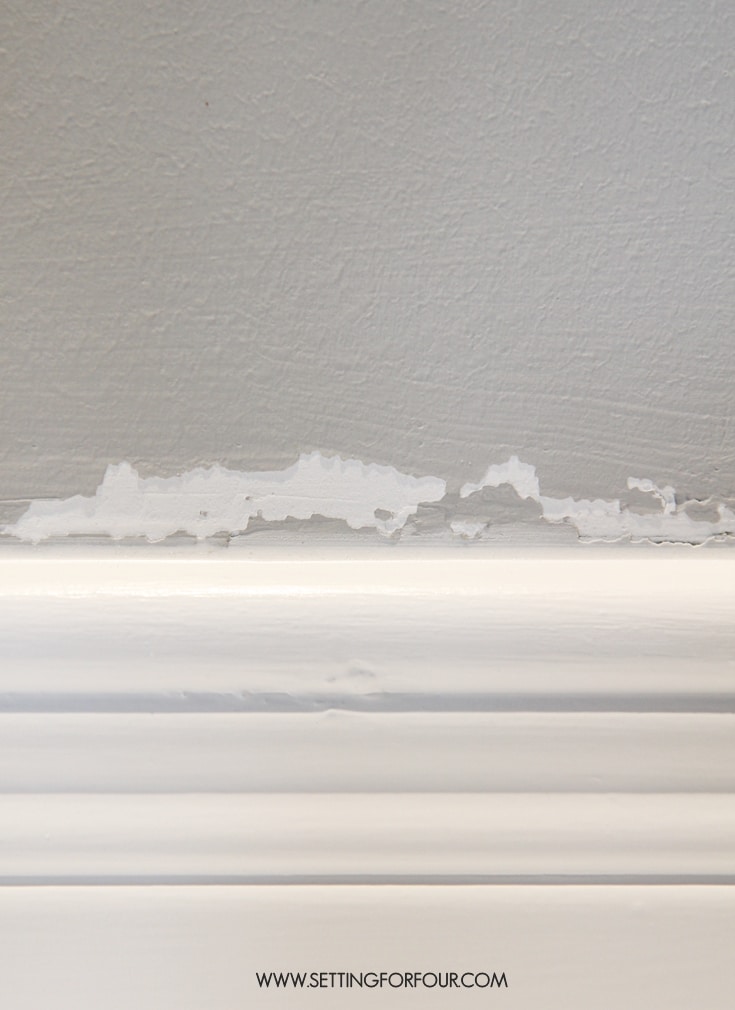 I just whipped out My Paint Saint , touched it up and presto! Fixed!!
Doesn't it look great?
The paint brush is amazing and doesn't leave brush marks, it covers up the damage beautifully!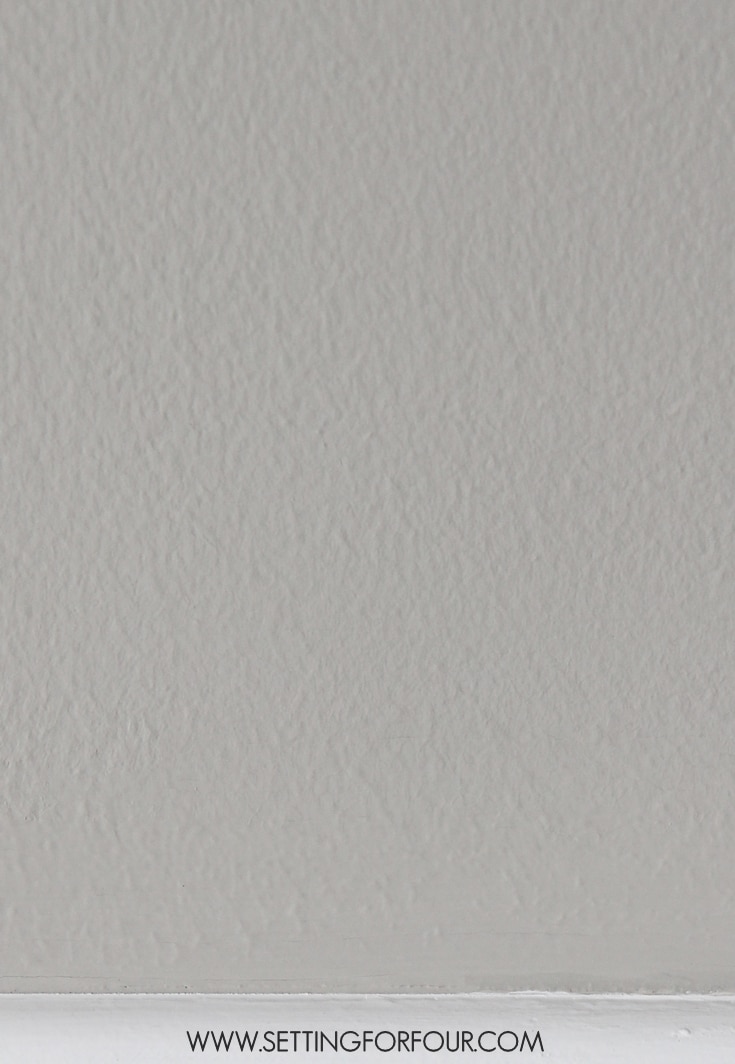 I'm amazed at all the clever features of My Paint Saint !
This makes a great gift idea so pick up a few for you and a few for gifts!
You may also be interested in these paint ideas: