See these fabulous home improvement tips: How to Paint Walls Quickly with Less Mess! These painting tools and tips will have you finished painting your rooms in a third of the time and with less drips and spills!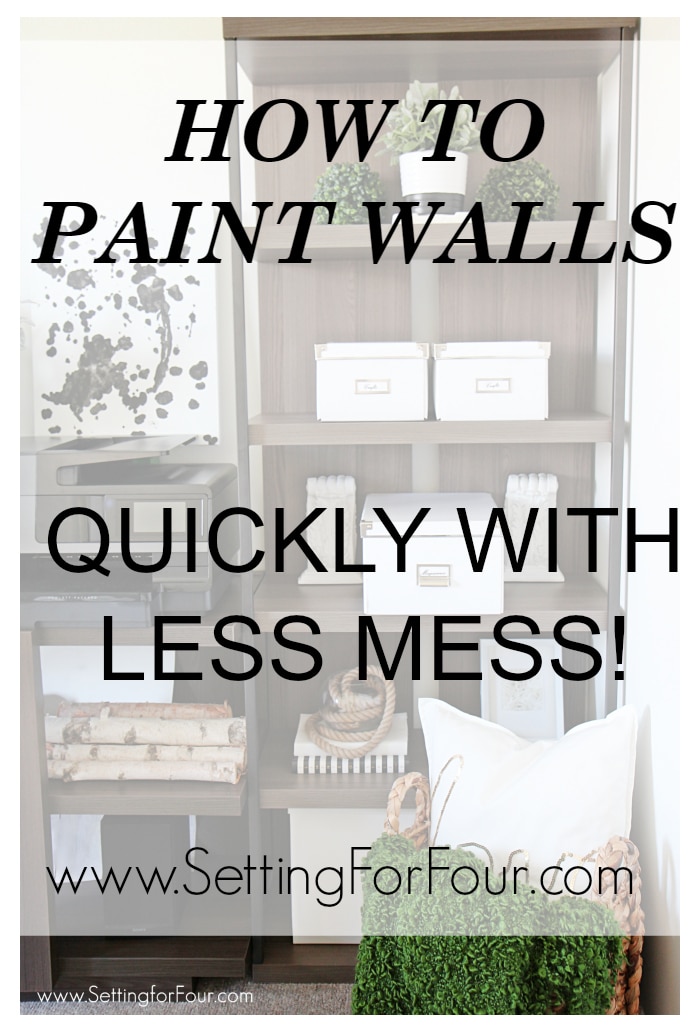 How to Paint Walls Quickly with Less Mess!
This post contains some affiliate links for your convenience (which means if you make a purchase after clicking a link I will earn a small commission which helps keep my blog up and running but it won't cost you a penny more)! Click here to read my full disclosure policy.
One thing I dread about painting walls is the messy time consuming roller and tray method… digging out the tray liners, cleaning them all up after and the drips and spills that always happen when rolling the paint on the wall. Isn't that all such a pain?
But now there's a way to paint without all that mess and cleanup….and eliminate 2/3 of the time it usually takes to paint! So that means more time to actually enjoy your beautiful newly painted room! I'm all for that!
You know the saying "A craftsman is as only good as his tools"? It's so true with painting! The Homeright PaintStick EZ-Twist Paint Roller Applicator is THE must-have tool you need to get a painting job done in less time with less cleanup!
It looks like this: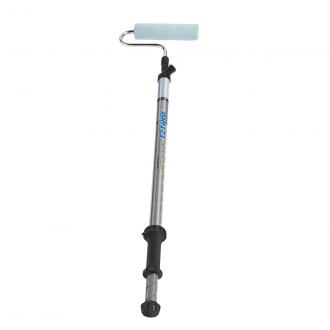 New home technology always get me revved up and I'm so excited about the innovation in this paint applicator!
The PaintStick EZ-Twist draws paint directly from the can into its handle and feeds it onto the perforated roller cover with a simple twist of the handle. No need for an open tray and roller which eliminates spills and drip!. The PaintStick EZ-Twists' high quality shed resistant roller cover creates even coverage. The extended handle provides added reach eliminating bending over and reducing the need for a ladder for painting those hard to reach areas like ceilings.
PaintStick EZ-Twist comes with a fill tube for mess free filling of the PaintStick EZ-Twist and snap-on spatter shield to protect floors and ceilings. The PaintStick also includes a 3/8" nap perforated roller cover. The Fastest, Easiest Way to Paint!
This is how quick and easy it is to use it! (all of these pieces come with the EZ-Twist PaintStick!)
How to Paint Walls Quickly with Less Mess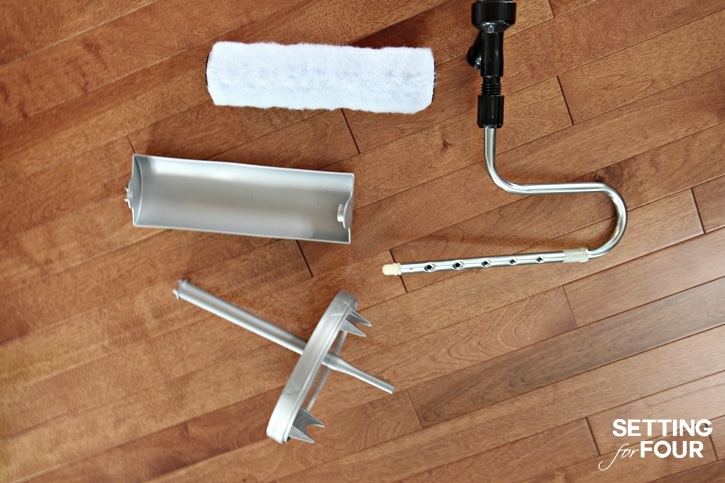 Slip the roller cover onto the handle as shown: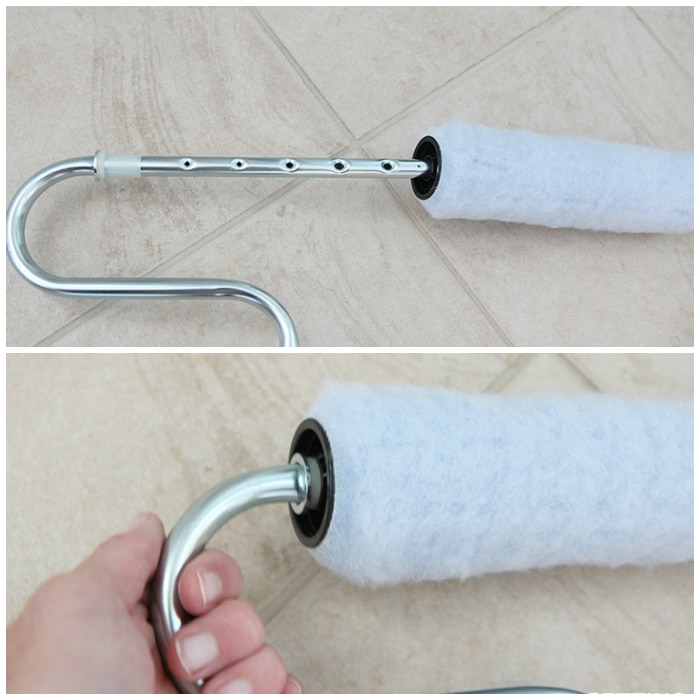 Attach the paint splatter shield starting on the left side as shown and then snapping on the right side to the end of the roller.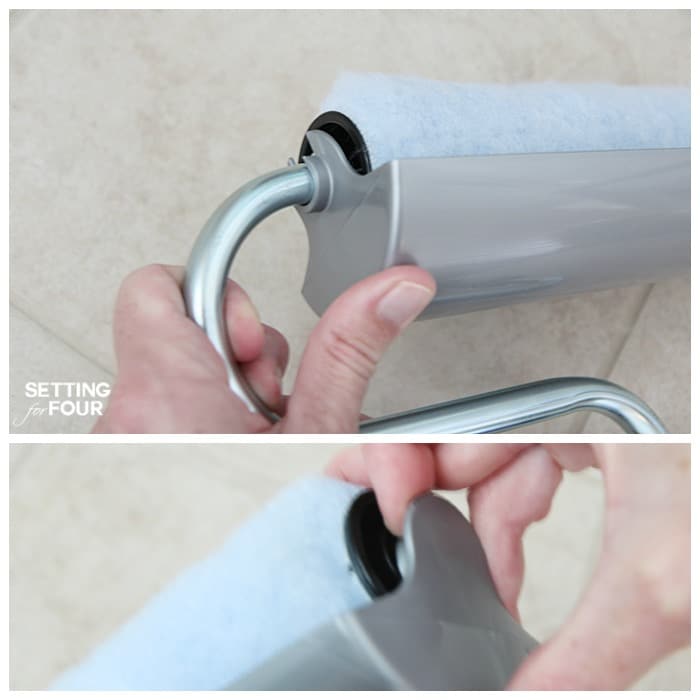 Attach the paint cover with the fill tube to the top of the paint can. Press the fill nozzle head on the paint stick onto the paint fill tube as shown:
Pull the PaintStick handle to draw up the paint – the PaintStick draws paint up directly from the fill tube! Remove the PaintStick from the paint can fill tube. Not one drop of paint! See I didn't even use a drop sheet!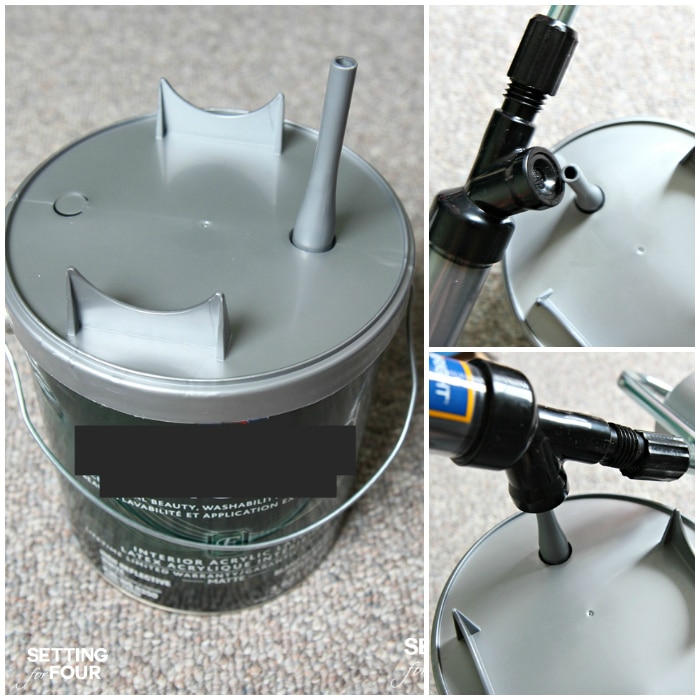 The paint flows right onto the roller by pressing and twisting the handle…and onto the wall. Because you can draw up a lot of paint you can cut the time down to paint a room by a lot. I painted my office in a third of the time! Love that!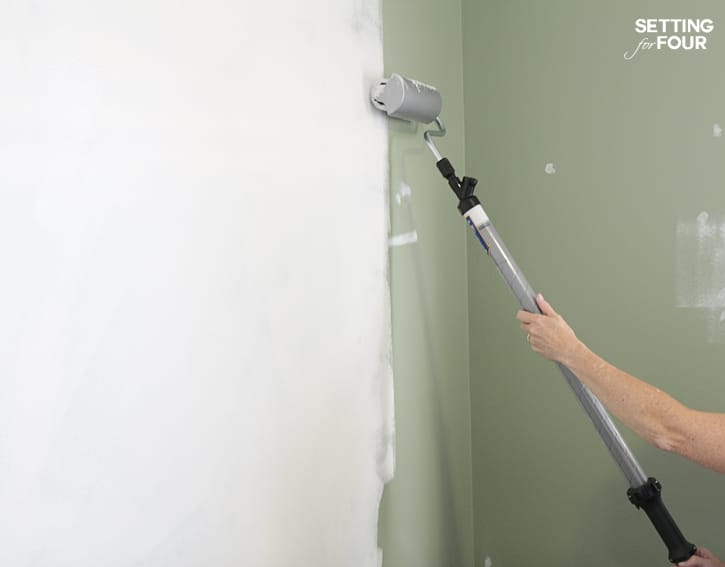 The PaintStick EZ-Twist is a fabulous product and certainly made my painting job easier and faster! If you have any painting to do, be sure to get one!
You may want to check out more amazing, time saving painting tools here!
PIN THIS AND SHARE IT WITH YOUR FRIENDS!

* * *
TOP TIPS ON HOW TO PREPARE A ROOM FOR PAINTING!
As a military wife who has painted A TON of rooms in her day I've figured out the QUICKEST way to paint a room with the most gorgeous results – because I'm picky and want my painted walls to look smooth and streak free! You do too right?
It lists the best supplies you need for your paint job and keeps you on track as you check each step off as you go – so you save time, get the best paint adhesion and blitz through the painting process!
Now you can enjoy your newly painted room as quickly as possible!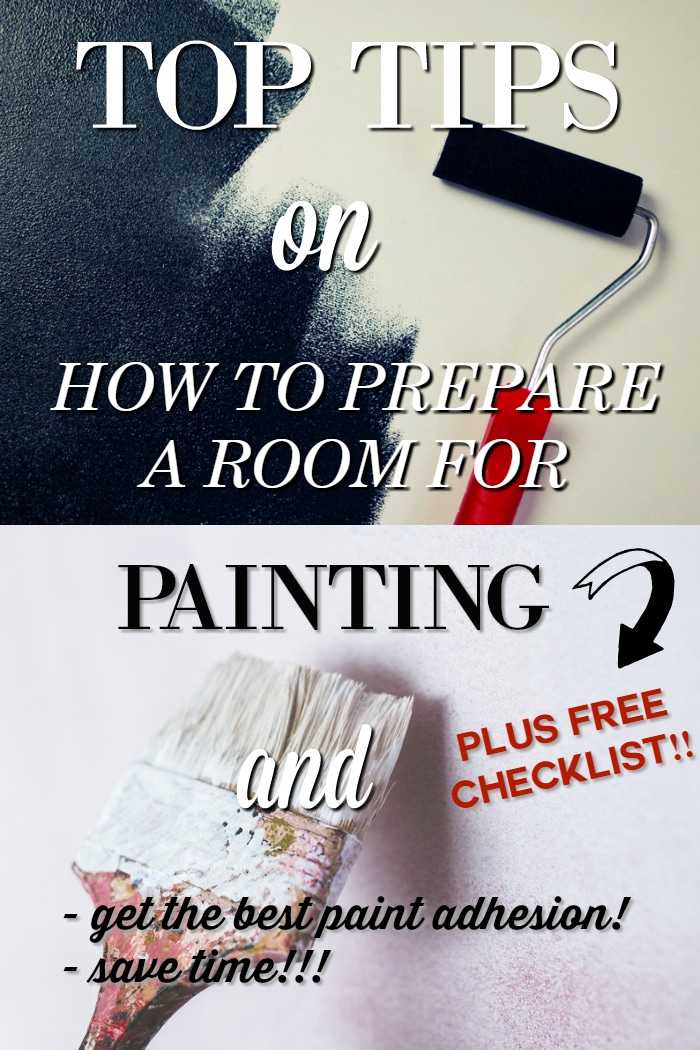 I hope you enjoyed this painting tips post!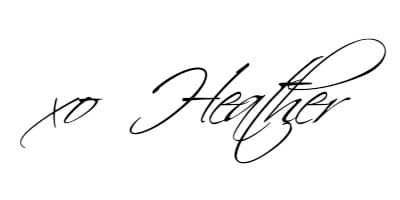 You may also like:
How to Paint Tile – Easy Fireplace Paint Makeover
Sherwin Williams Poised Taupe: Color of the Year 2017