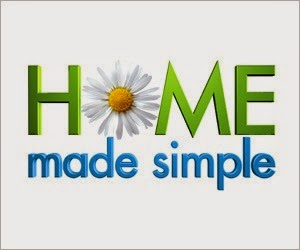 Before I discovered Pinterest and Decor blogs I used to satisfy my passion for decorating my home with Home Improvement and DIY shows on TV. I used to watch shows like Trading Spaces to learn how to make easy decor and organization projects.
Now there's a new DIY TV show in town and it's called Home Made Simple on the OWN Network!
Every Saturday at 9 am/8c on OWN a talented design team takes one family's decor dilemmas and turn's their room into a beautiful functional space.
I recently watched the episode 'A Nursery Built for Two' where the design team (including Soleil Moon Frye, remember her? She played "Punky Brewster"!) transformed an empty space into a brand new nursery for twins.
My favorite part was watching the design team and family build some gorgeous DIY Birch tree shelves to create storage and organization for the nursery. Aren't they adorable?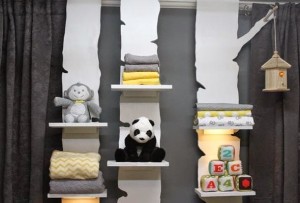 Other decor tricks included DIY wooden birdhouse lighting and a repurposed changing station made from an old desk.
There are many more exciting room transformations coming up, so be sure to visit
Home Made Simple for more episode details!
Find out how Home Made Simple can help you achieve a decorated home…the simple way!