25 Plus DIY Holiday Handmade Gift Ideas that are fun to make and give for special occasions, Christmas and holidays! Save money and make these thoughtful homemade gifts for him, her and the kids.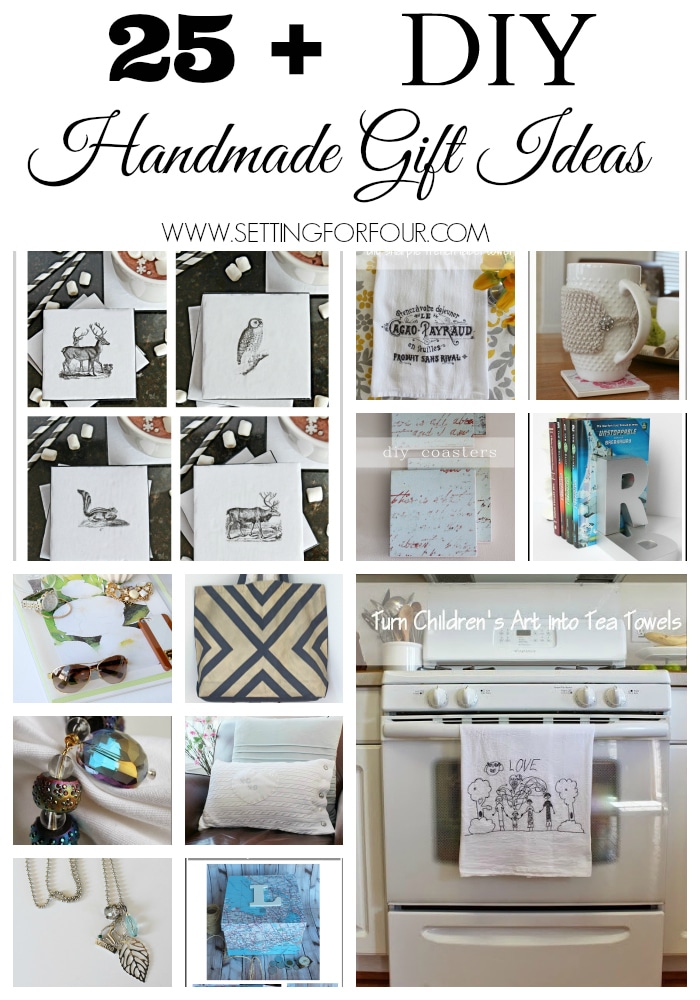 If you're like me you like to make a few handmade Christmas gifts for the holidays for friends and family! Today I'm sharing some of my DIY's and crafts that are perfect for gift giving!
I hope you find lots of Handmade Gift inspiration here!
25 + Holiday Handmade Gift Ideas:
Lucite Tray with No Painting reguired Watercolor Art