Holiday Gift Guide – Gifts for Him! See my top present and stocking stuffer finds! When buying holiday gifts for your significant other, friends or the men in your family, is it ever really easy?? I always have a hard time picking out the perfect gifts for men so I wanted to share some of my top picks I've found online, in case you're in a similar shopping situation!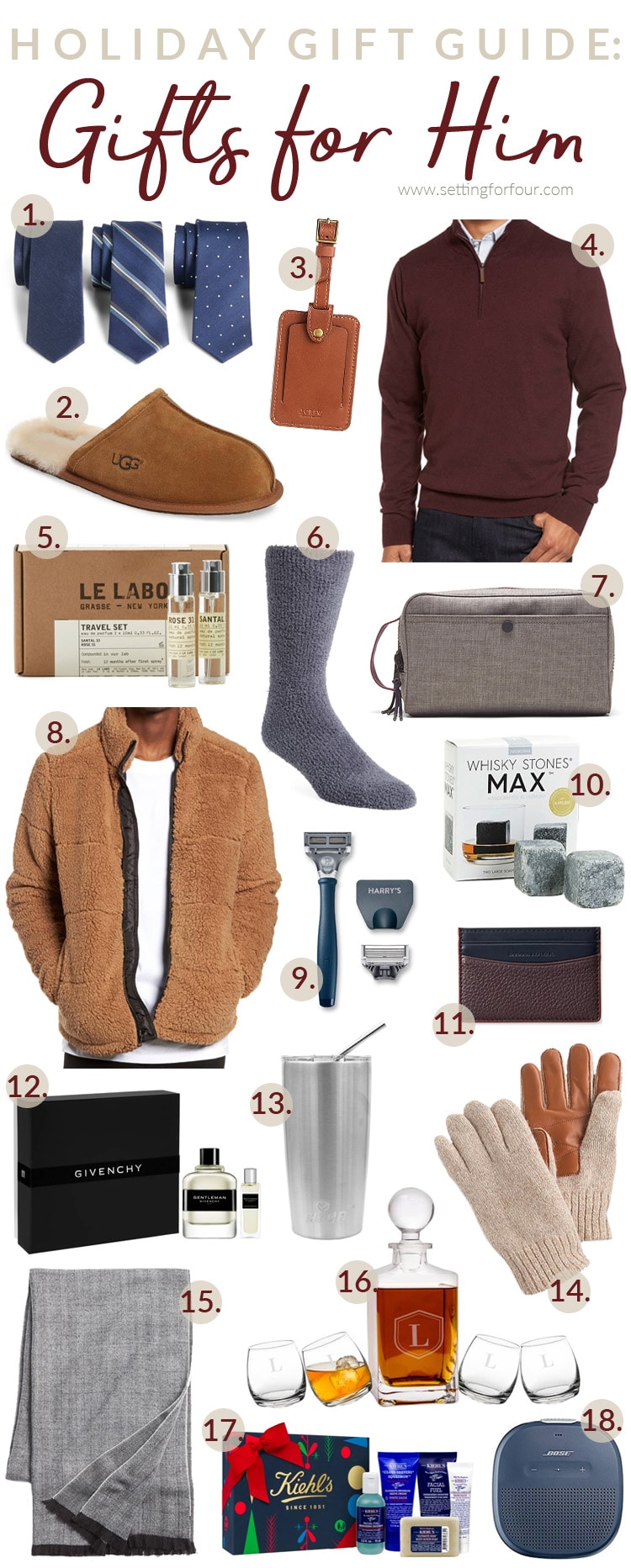 1 / 2 / 3 / 4 / 5 / 6 / 7 / 8 / 9 / 10 / 11 / 12 / 13 / 14 / 15 / 16 / 17 / 18
This post contains affiliate links. Funds from affiliates help pay for web hosting, domain registration, email delivery, and other fees to keep settingforfour.com up and running. Thanks for your support! Click here to read my full disclosure policy.
18 Holiday Gift Ideas for Him -from main gifts to stocking stuffers!
1. 3-Pack Tie Set: sometimes there's no better gift to give than the most practical of things. If the man you're shopping for dresses up for work or just needs some new upgrades to his closet, this set of ties is a must. This navy set is my personal favorite, but there's so many other color choices to choose from!
2. UGG Slippers: ah, the most perfect house slippers I have ever found or purchased for a man! They are so cozy and great for days at home or just when they need something warm and cozy.
3. Luggage Tag: small and smart travel related gifts like this are always a great option if you're struggling for ideas!
4. Half-Zip Cashmere Pullover: this $60 pullover is just the nicest cashmere piece you'll find at this price! It comes in 7 colors and can be dressed up or worn casually.
5. Le Labo Travel Spray Set: these two scents are some of the nicest ever – if you have yet to try out this brand, now is the time, trust me! So many great scents for men and women and if the man you're buying for travels a lot, this is an especially great gift option.
6. Cozy Butter Socks: even men love being cozy! These socks are the softest and a great stocking stuffer for men.
7. Toiletry Bag: a perfectly large sized toiletry bag that'll fit all of his essentials inside!
8. Fleece Jacket: there are so many cozy and cute sherpa jackets and pullovers out there for women lately and I was beginning to wonder where the best ones were for men! Well, I found it – this teddy fleece coat is so warm that it can be worn outdoors or of more as a sweater on a chilly day.
9. Men's Razor Set: here is something I always use as a stocking stuffer! Such a great price and again, useful.
10. Whiskey Stones: these natural whiskey stones are the best set to gift if you want to go this route for a gift!
11. Colorblock Card Case: the easiest way to keep organized? A card case like this one! They can only carry the essentials and always know where their most important cards are with a beautifully made card case like this one.
12. Givenchy Cologne: I always love gifting cologne because it's something I KNOW will get used! This set is under $100 (and even cheaper on sale right now) and comes with a full-sized bottle plus a travel sized mini bottle. It's already packaged perfectly to gift and is ready to go – so convenient!
13. Insulated Tumbler: another great gift because of how practical this is! It can be used to travel with or just to keep your drink cold all day long. It's only $8, too!
14. Wool Smartphone Gloves: also coming in gray, these are the nicest, warmest and most practical tech gloves for men. Many tech gloves are thin and don't necessarily keep your hands warm, but these wool gloves sure will!
15. Gray Herringbone Scarf: this gray and black patterned scarf is so cozy and nicely made, and at just $15, you could easily pick your two favorite patterns and gift them together.
16. Whiskey Decanter Set: the best part about this 5-piece set is that you can choose a monogram for it! So personalized and an awesome gift option for the guy(s) on your list.
17. Kiehl's Skin Essentials Set: this set comes with all of the very best Kiehl's skincare products for men and are exactly what he needs to stay hydrated all winter – and beyond – long.
18. Bose Bluetooth Speaker: for anyone, but especially men, you can't go wrong with something like a bluetooth speaker. It's something they'll use and enjoy and love to have!
Don't forget to get my free Holiday Chic Planner here–it's 27 pages of holiday event tracking sheets, menu planners, gift lists and Christmas organization! It's saved my sanity this year prepping for the holidays!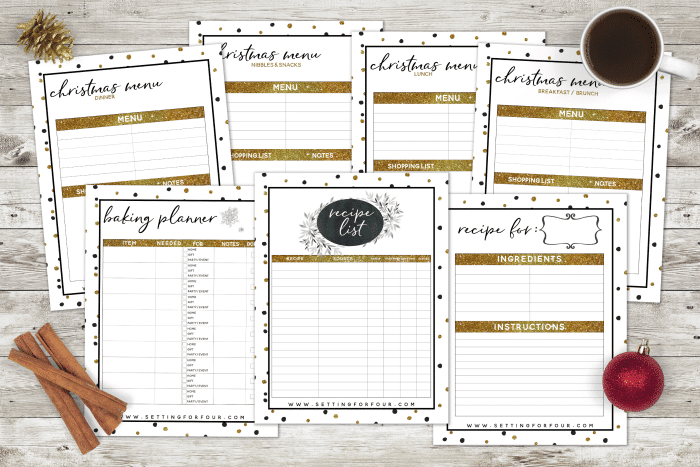 Just enter your email address & your name below and I'll email it to you right away!
Have you finished your holiday shopping for the men on your list yet? If not, which of these great gift ideas is going to help you out?!
You may also like:
Beautiful & Neutral Christmas Decor Gifts and Holiday Decor Ideas For The Home

15 Minute Clear Ball Christmas Ornament

Thoughtful Host & Hostess Gift Ideas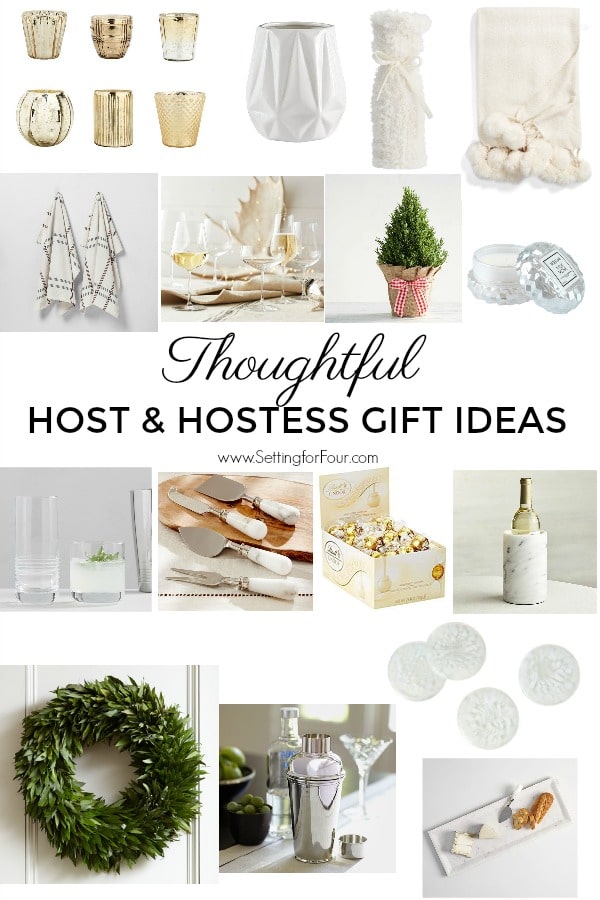 Living Room Makeover – New TV Stand, Wall Art, Rug & Pillows!