Organizing your desk top to declutter your home office and work space? A decorative painted storage box keeps home office supplies within easy reach and organized.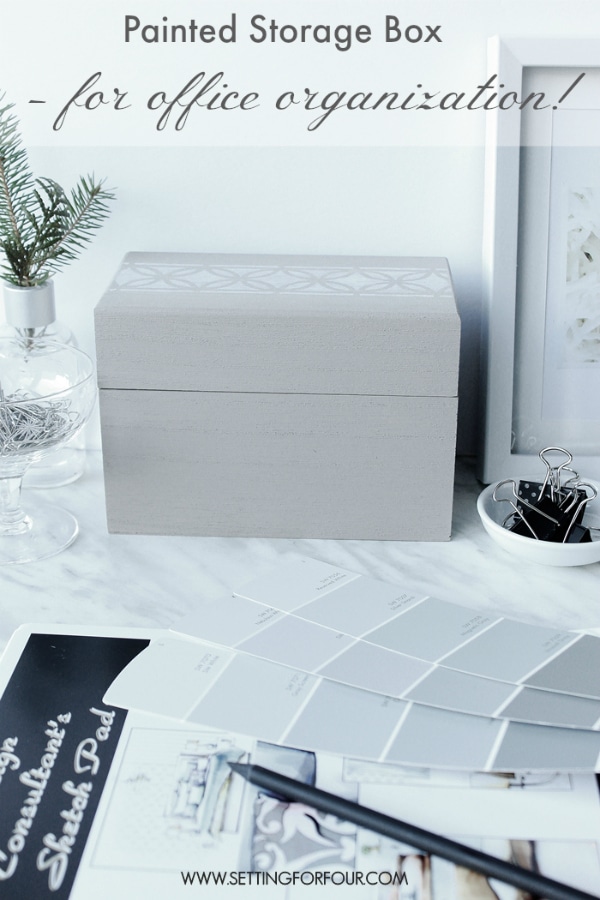 This month I'm on a mission to organize and beautify my home office! My home office is a fortunately a fairly large room beside our foyer with a door that I can close to keep out the clutter from view and with a nice big window for great lighting (these are the pro's!).
However, it's one room I haven't really decorated yet since we moved here (I've been focusing on repainting, decorating, renovating the other main rooms in our house) and its sort of a hodgepodge of bookcases (4 that don't match together because in our last house they looked fabulous for the spaces I bought them for, but in this house they all live together in one room – my office!) and has become sort of a dumping ground of files, arts and crafts supplies, my decorating supplies and ….you name it!
One thing I was desperately needing was a way to store and organize our USB thumb drives.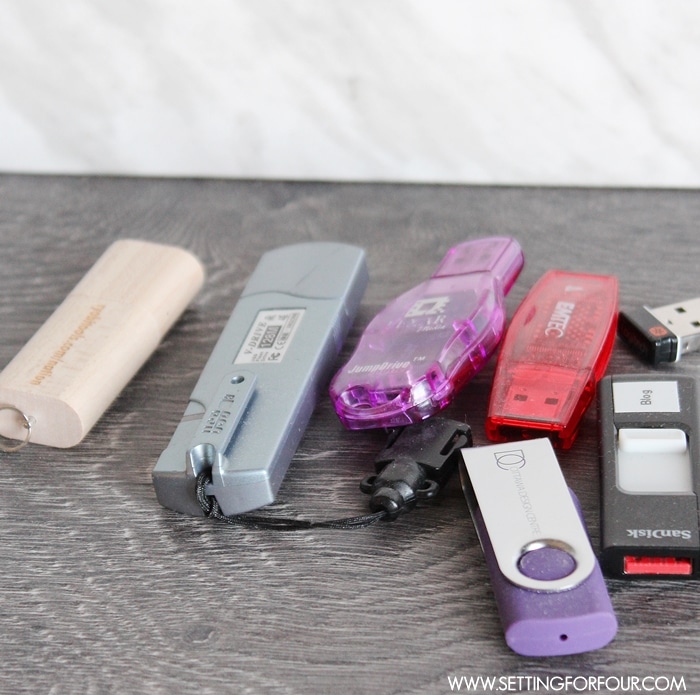 This post contains affiliate links.
So I came up with a practical and beautiful solution- a DIY painted storage box :
Materials
Acrylic paint in Overcast. This color is is a gorgeous bleached driftwood greige color – I absolutely love it!!
Acrylic paint in Cotton Ball
Paper towel
What to do:
Sand any rough spots from wood box.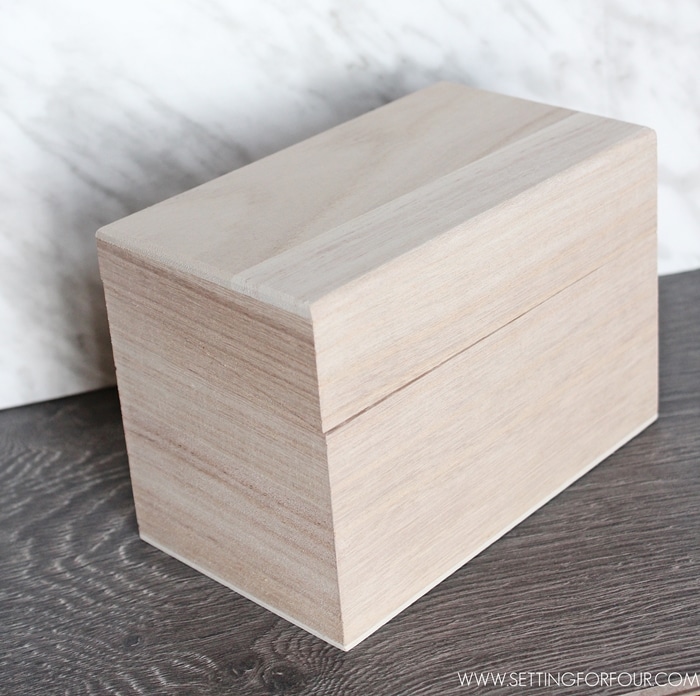 Using the foam brush, add 1 coat of Overcast paint. let dry. Add a second coat if you'd like and let dry.
Center stencil onto top of box lid and attach with painter's tape so stencil doesn't slide when adding paint.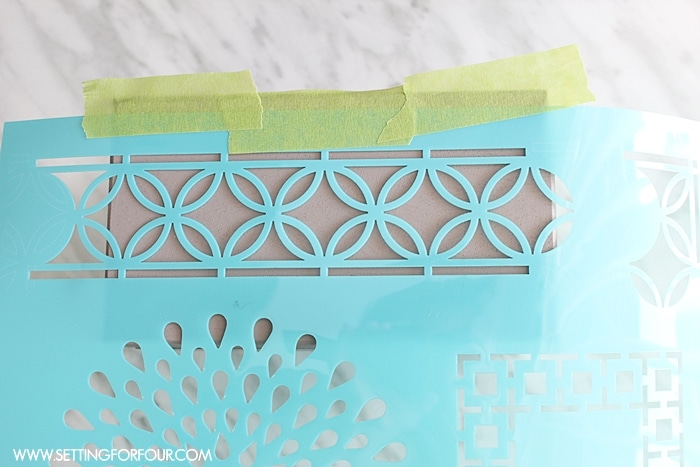 Using the flat artist brush dip end into a small amount of Cotton Ball color. You don't need much paint! Dab the brush onto the paper towel to remove most of the paint. You want an 'almost dry' brush so that your stencil doesn't smudge. See this post for more stencil tips!
With an up and down motion pounce on the Cotton Ball color onto the stencil.
Remove stencil and let Cotton Ball color dry completely.
Sand the stenciled area with 220 grit sandpaper to give it a weathered look.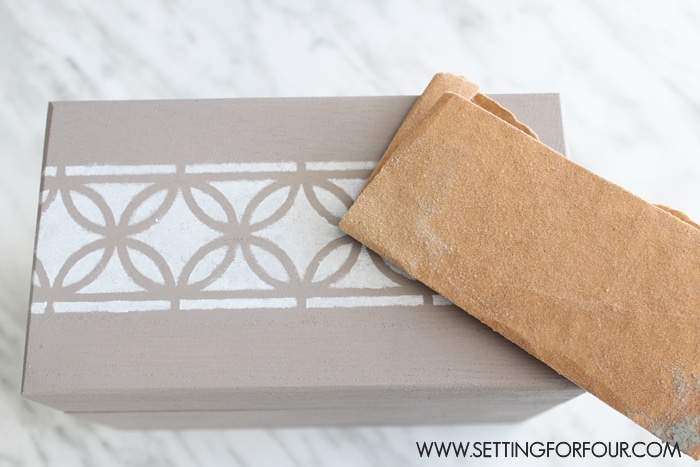 This is what it looks like finished!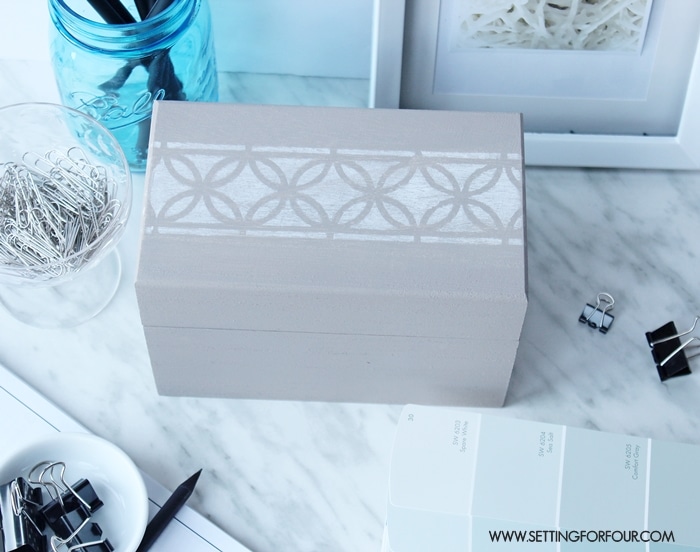 I love the extra organization this painted storage box gives my desk and work space..and the driftwood grey/taupe color!
Now I have all of my USB thumbdrives all in one place and easy to find!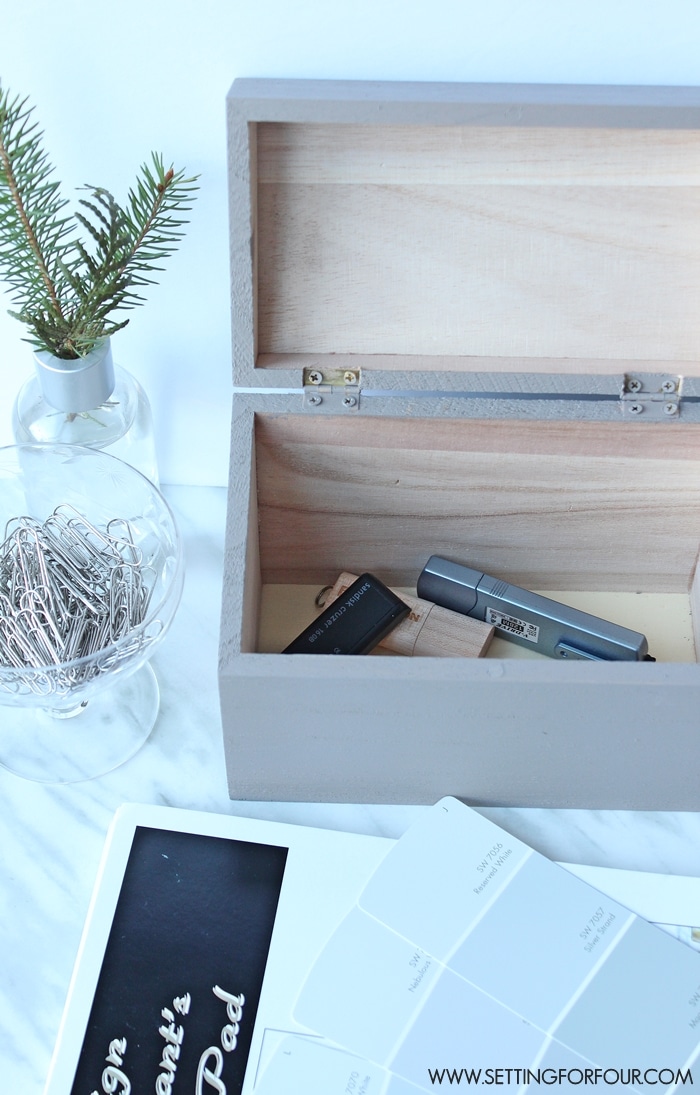 Use it to store notepads, electronic cords or other office supplies, as a pen and pencil box, recipe box, for keepsakes and mementos, business cards, gift wrapping supplies or to decorate a bookcase!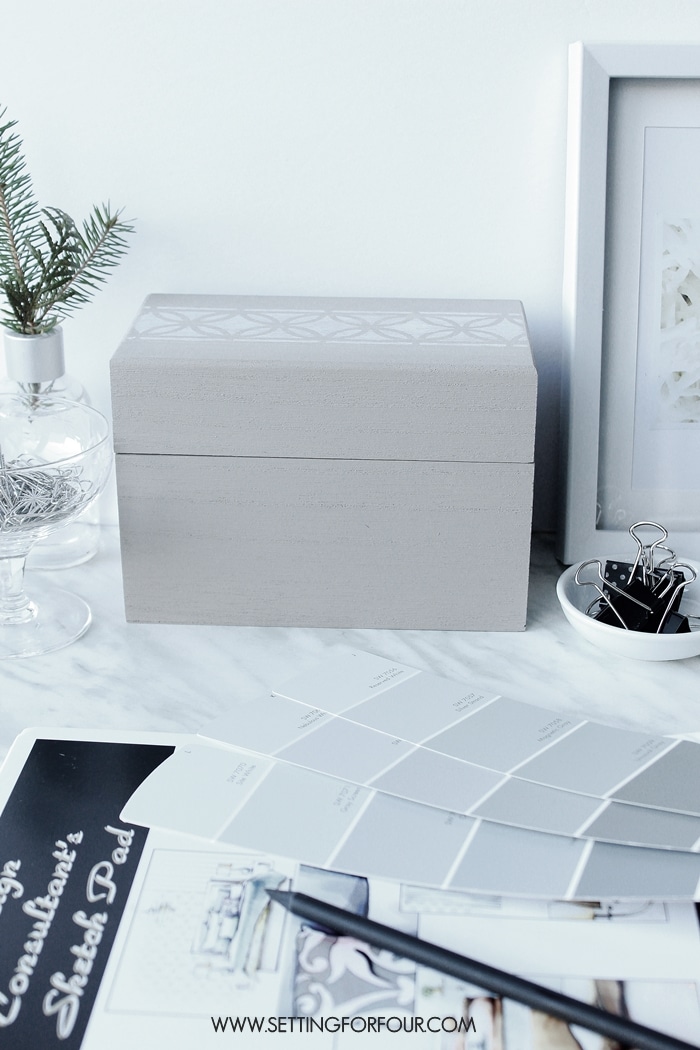 This would be a wonderful gift idea too and can be customized to the colors in your home!
You may also like:
How to Paint Tile in 3 Easy Steps
10 + Helpful Home Office Storage and Organizing Ideas
The Best Painting Tips from Paint Expert Andrew Downward