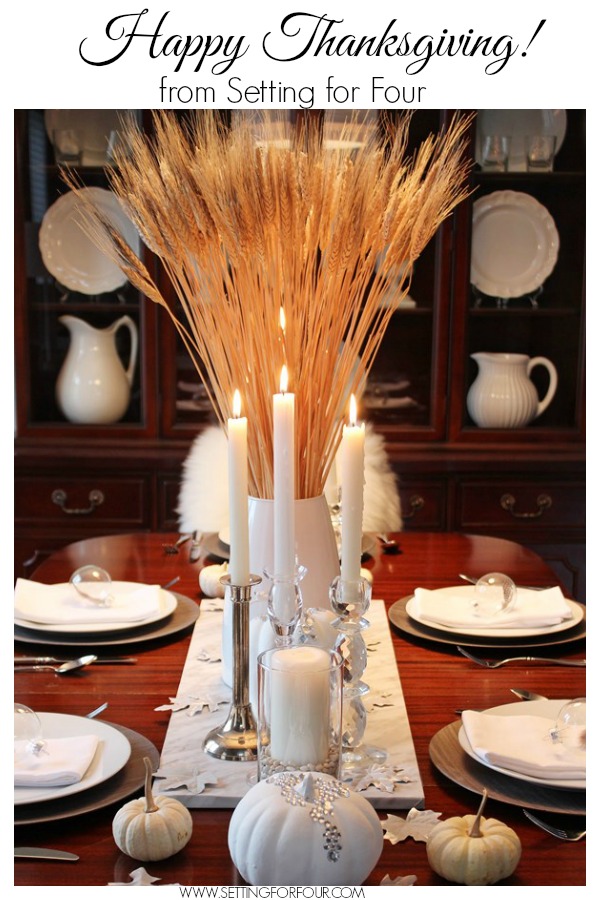 To everyone celebrating Thanksgiving today in the USA – Happy Thanksgiving! I wish you a beautiful day full of love, family, delicious food, rest and relaxation!
If you'd like to see these tablescape decor ideas check out my Fall Home Tour
…..and with the holidays coming see my Christmas Home tour from last year!
Happy Thanksgiving everyone!!
Heather