Having guests over soon? Whether your hosting guests just for dinner, a weekend or an entire week (or two!) one of the top to-do's on your guest-prep list is getting your home clean and fresh!
As any good hostess would, we love to impress our guests with clean floors, carpets, baseboards and corners that comes from a good thorough vacuuming!
Today I'm sharing 6 ways to get your home guest ready especially if you have pet hair and kids to clean up after!
On top of doing my normal weekly housecleaning, I used my new Dyson Cinetic DC78 Animal vacuum to vacuum up dust and dirt from all the places our guests would encounter
I really want to show you all the amazing attachments this vacuum has and how to use them in case you are looking to get a new vacuum cleaner.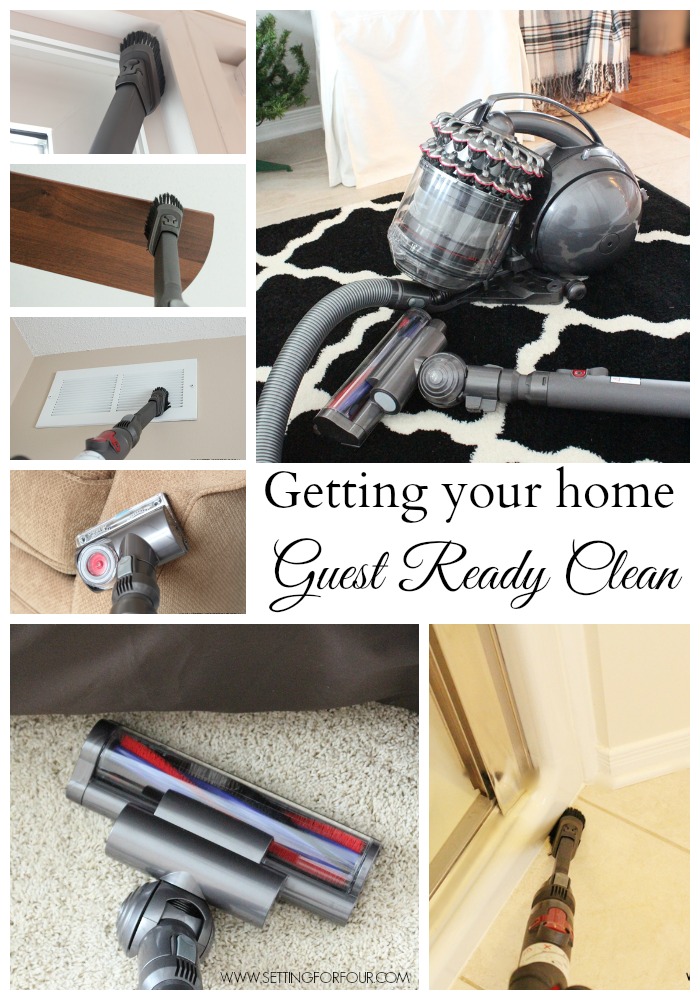 This post contains affiliate links. See my disclosure policy here.
This vacuum is at the head of it's class with it's premium cyclone technology and turbine head. It has deep cleaning ability (eliminates microscopic particles!) and suction power!
No more taking several passes over dirt in vain an frustration as you to try and get it sucked up and out of sight!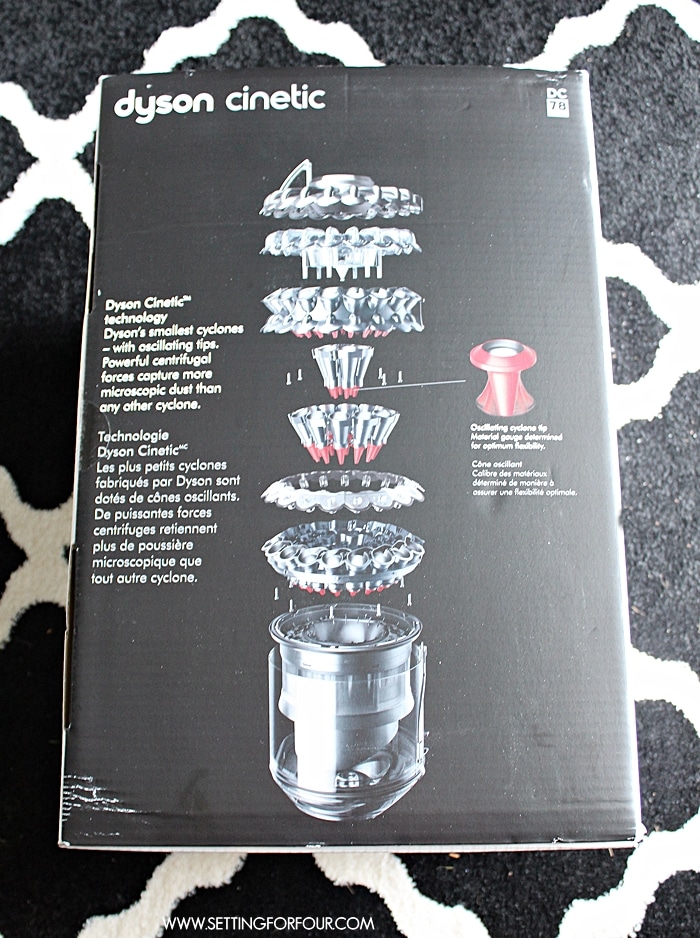 I love how light it is to pick up and carry!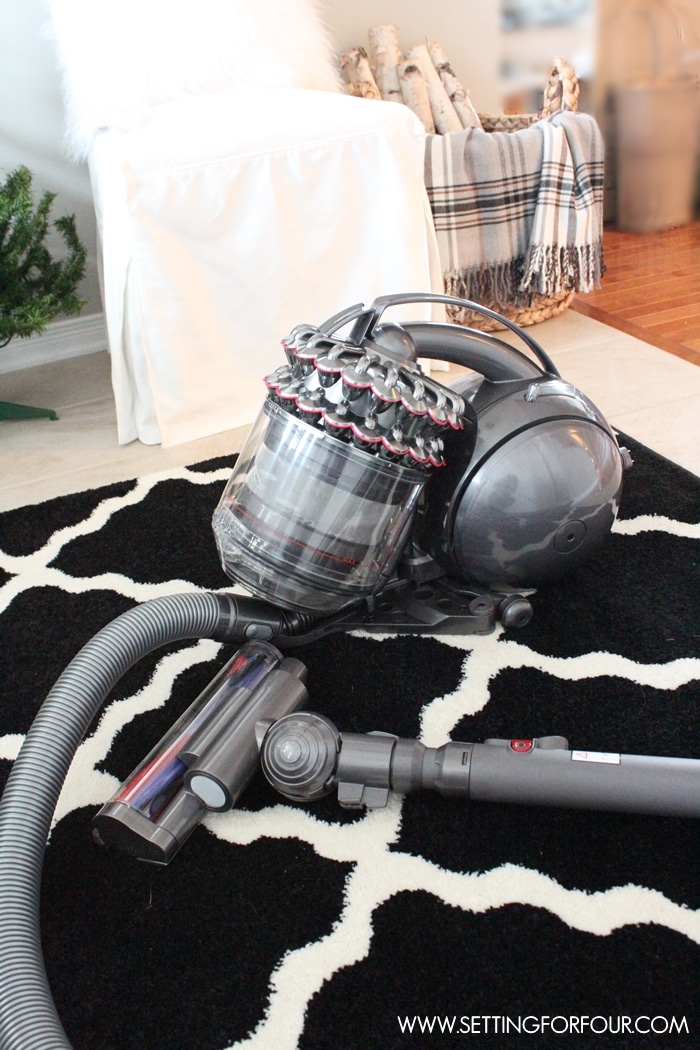 Lots of different attachment tools let you vacuum stairs, hardwood, furniture, fans and grates, even…pets! Yes Pets! A pet grooming attachment will be the pet owners new best friend!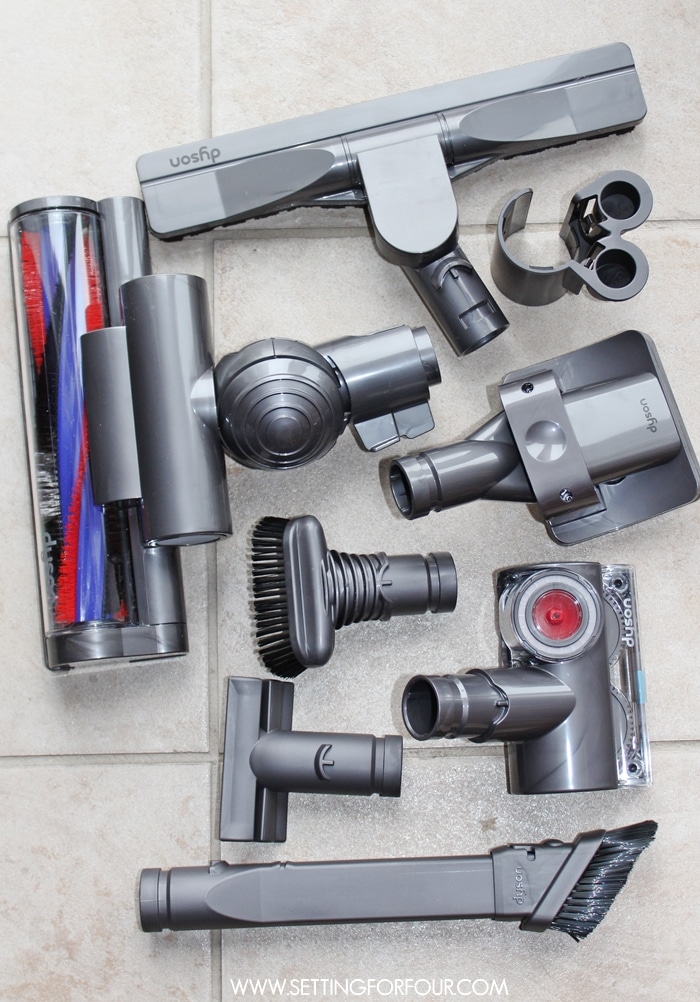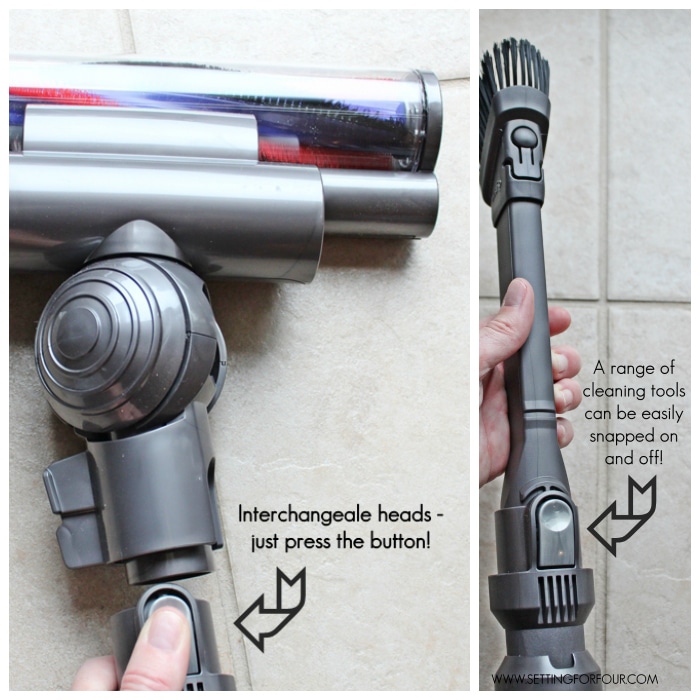 So lets take a look at the 6 item checklist that I use to get my home Guest Ready Clean:
1) The obvious….vacuum all of the carpets, hardwood and tile floors: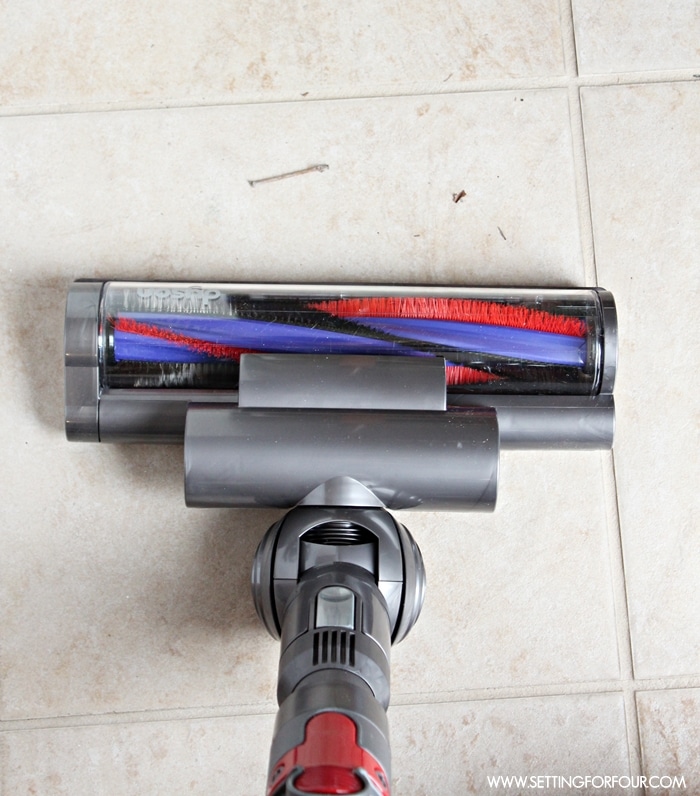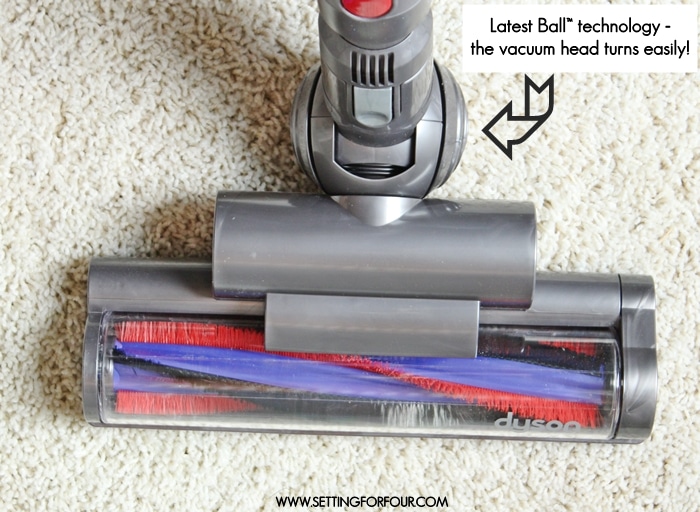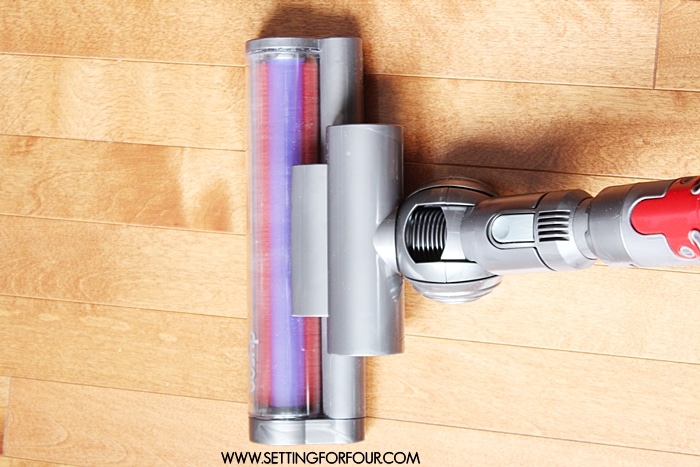 2) Vacuum around the windows and sliding glass doors: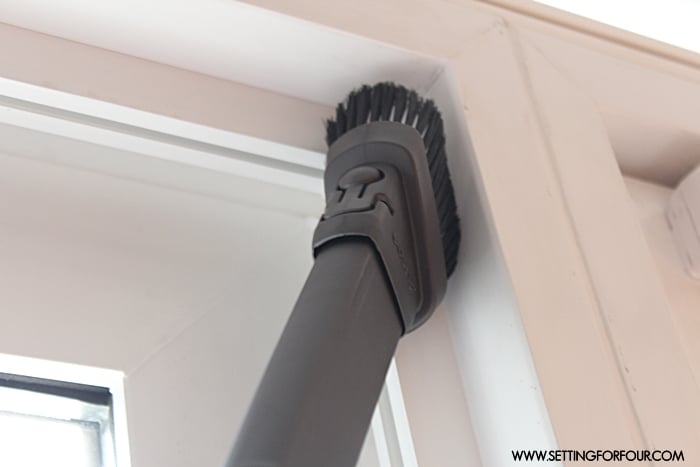 3) Vacuum sofa upholstery: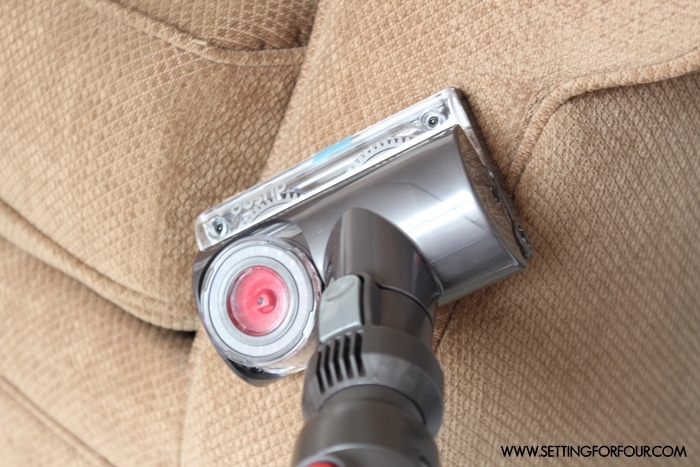 3) For overnight guests – vacuum under the bed in the guest bedroom: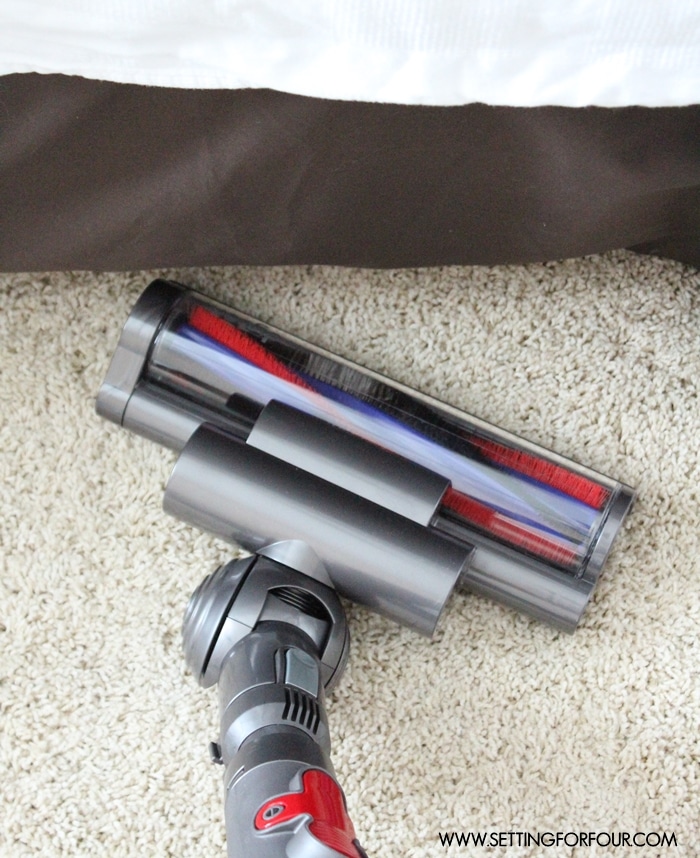 4) Vacuum the bathrooms: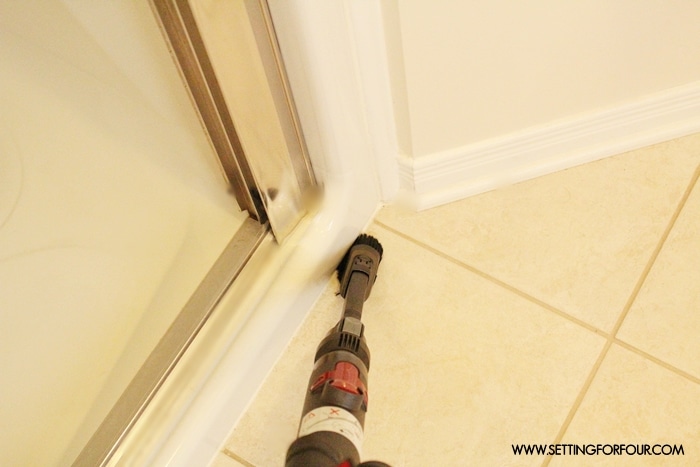 5) Vacuum the wall vents: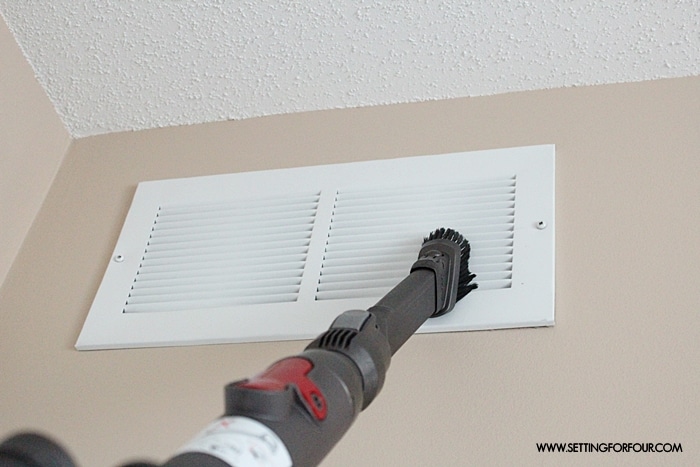 6) Vacuum the ceiling fans: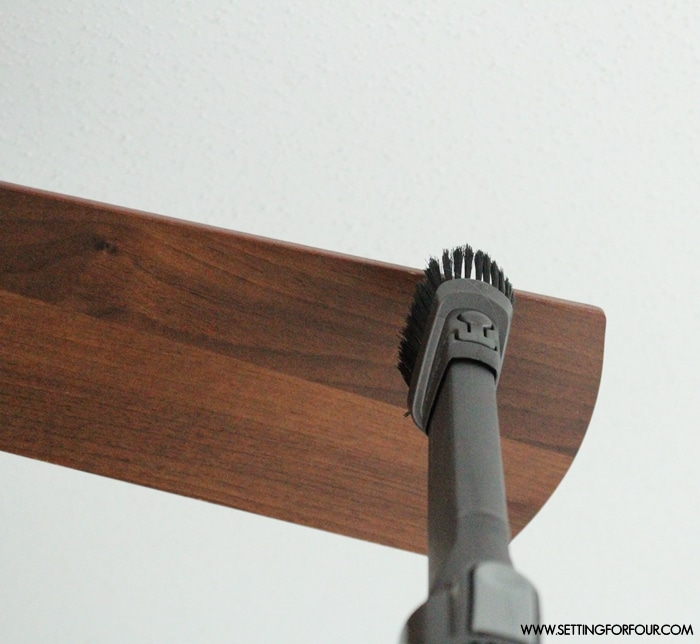 That's it – my home is now guest ready! If your current vacuum is not performing well and your shopping for a new one – be sure to take a look at then Dyson Cinetic DC78 Animal vacuum.
I love it and I think you will too!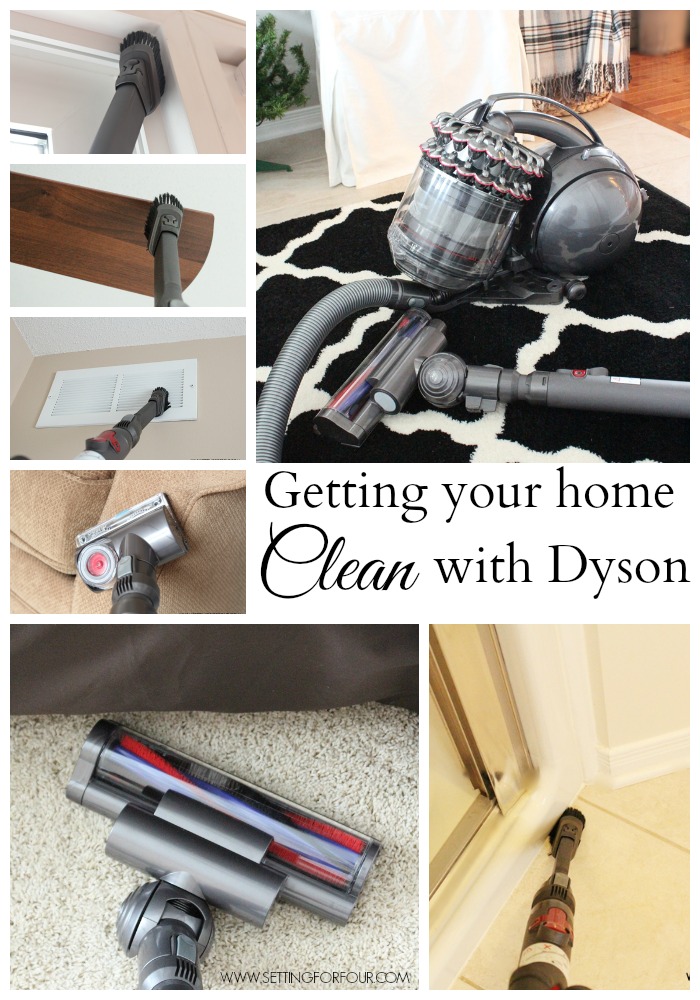 For more cleaning tips see:
Get your hardwood floors clean.
How to clean your oven range hood in 10 minutes