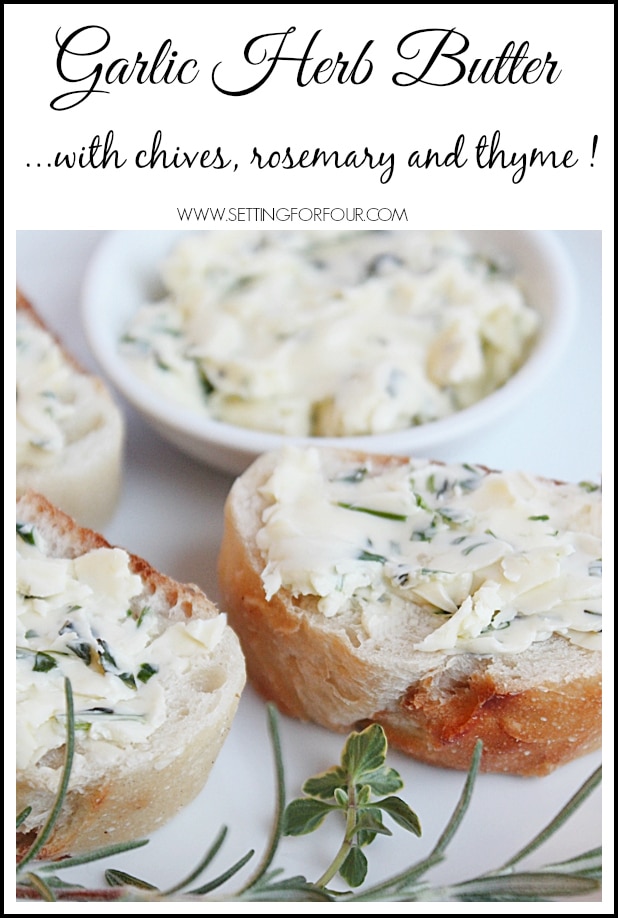 Today I'm sharing a delicious savory Garlic Herb Butter recipe with you, just in time for the holidays! This gourmet butter is so quick and easy to make and prevents your turkey from drying out (place it under the skin before roasting) and will give it an extra juicy, buttery flavour! This home made Herb Butter is also tasty served with warm bread and rolls, in pasta dishes and with meats like steak too!
Remember when I shared my DIY Potted Herb Garden with you in the summer? Last week I had to harvest all of the herbs because of all the frost and snow we had – so I gathered up my chives, rosemary, parsely and thyme and made this delicious Garlic Herb Butter!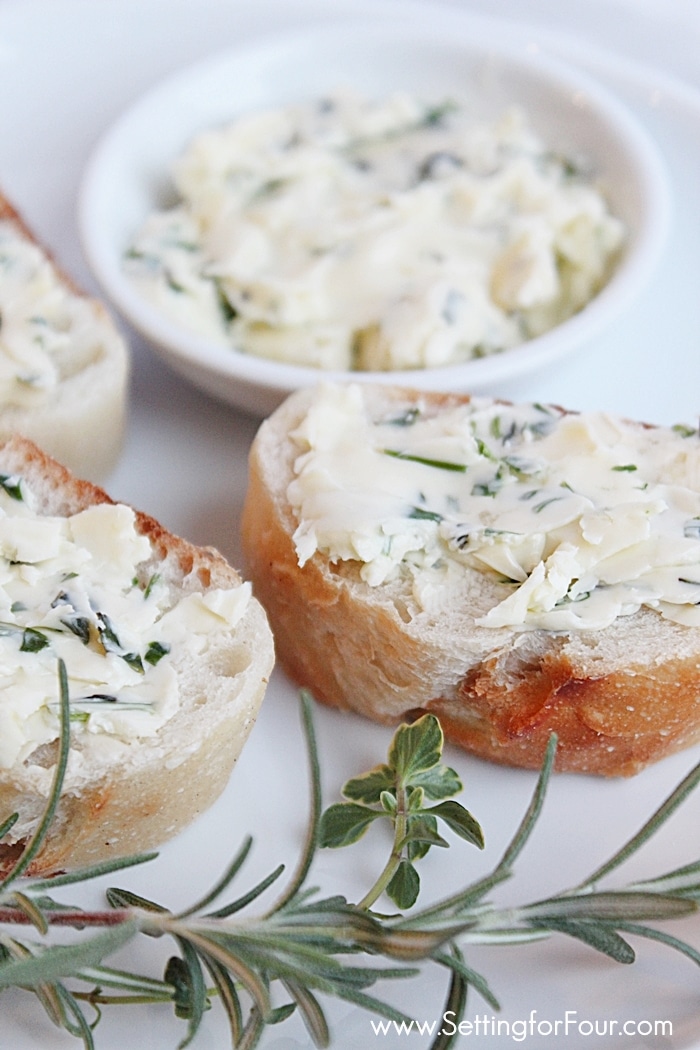 I love spreading it on warm crusty French baguette!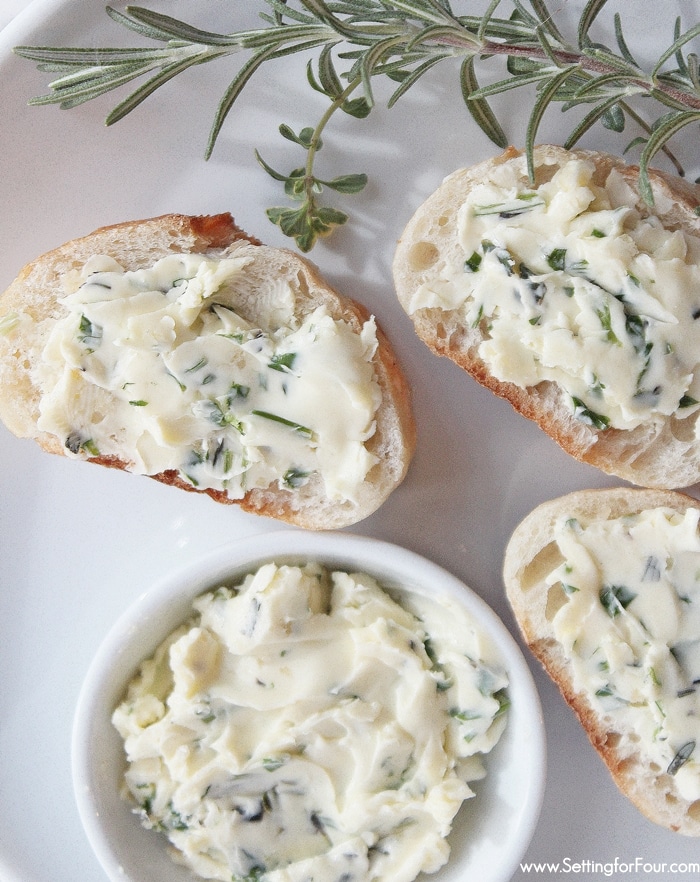 Mmmm!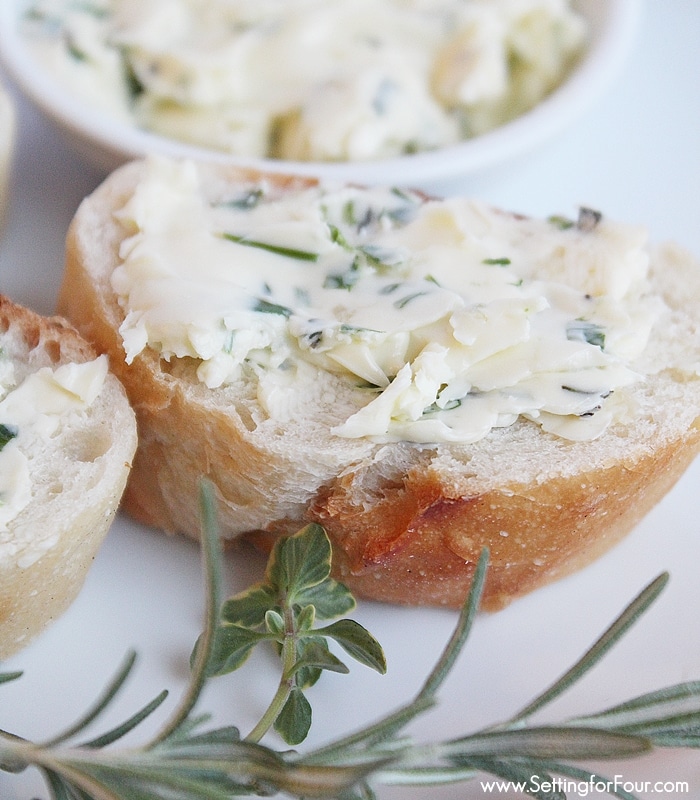 Garlic Herb Butter Recipe: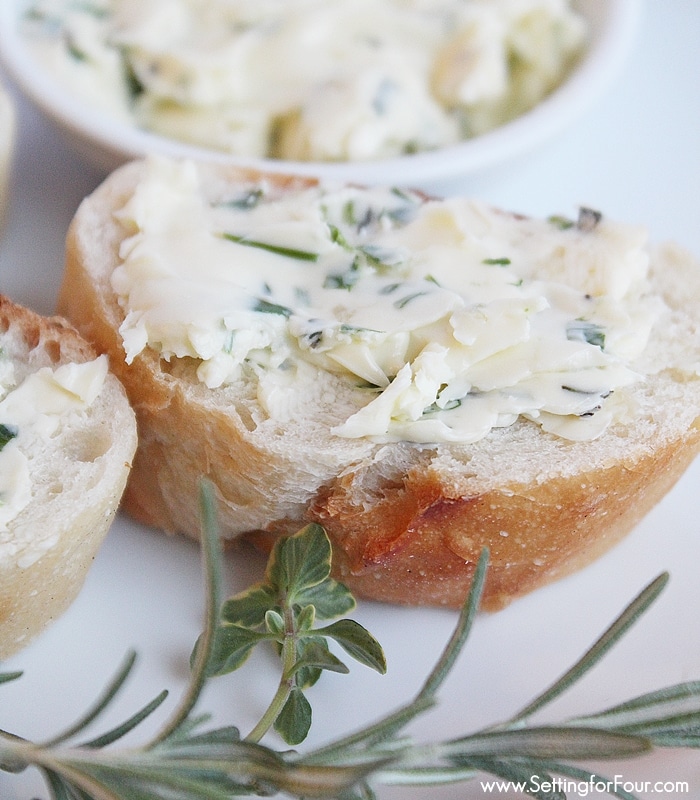 Garlic Herb Butter
2014-11-24 02:58:14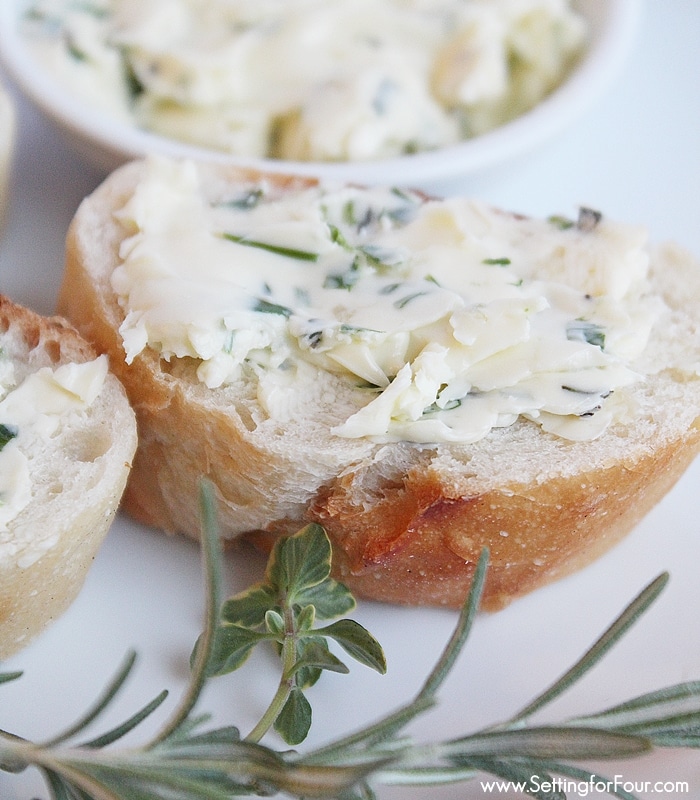 A delicious herbed butter recipe! Use fresh herbs from your garden or grocery store. Use any combination of your favorite herbs!
Ingredients
1 cup butter
2 tbsp fresh rosemary minced
2 tbsp fresh chives minced
2 tbsp fresh parsley minced
2 tbsp fresh thyme minced
2 garlic cloves minced
Instructions
Wash and dry herbs. I used the salad spinner and dried them in a rolled tea towel.
Mince the herbs and garlic.
Add softened butter into a large bowl.
Add herbs and garlic.
Blend well with large wooden spoon, until creamy.
Store in a covered bowl in the refrigerator.
Notes
Easy to make, delicious Garlic Herb Butter! Prevents your turkey from going dry when put under the skin before roasting, serve with meats like steak and is delicious with warm bread and rolls! www.settingforfour.com
Setting for Four https://www.settingforfour.com/
Check out my other easy delicious recipes too!
….and check out my FREE Holiday Recipe Ebook filled with 22 yummy Holiday drinks, appetizers, main course ideas, side dishes and desserts!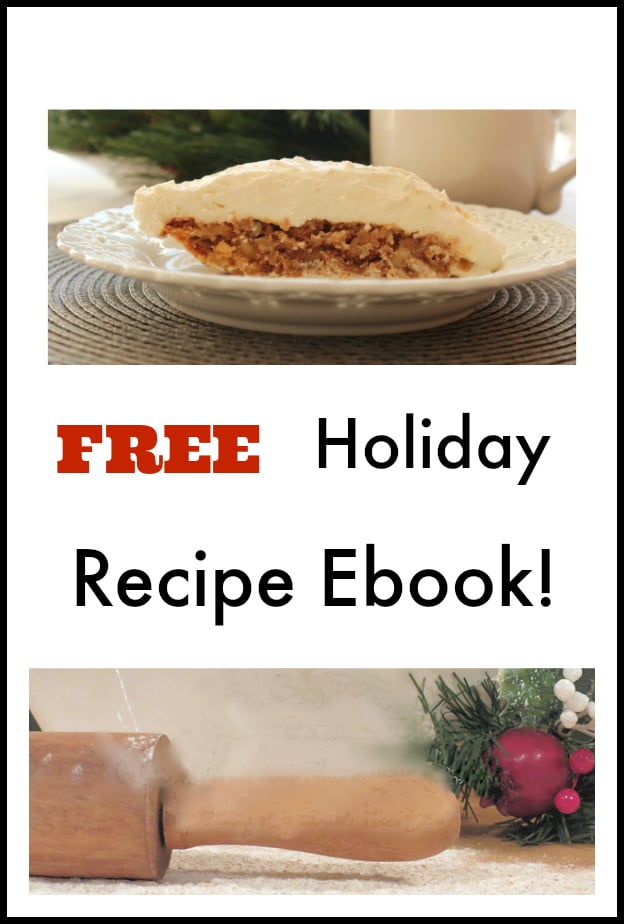 Create your own DIY Potted Herb Garden to make this Garlic Herb Butter recipe!