St. Patrick's Day is coming soon! Here's a sweet Shamrock treat to add a wee bit of fun to this 'Luck o' the Irish' holiday!
Double Chocolate Bark with Shamrock Sprinkles:
This post contains some affiliate links for your convenience. Click here to read my full disclosure policy.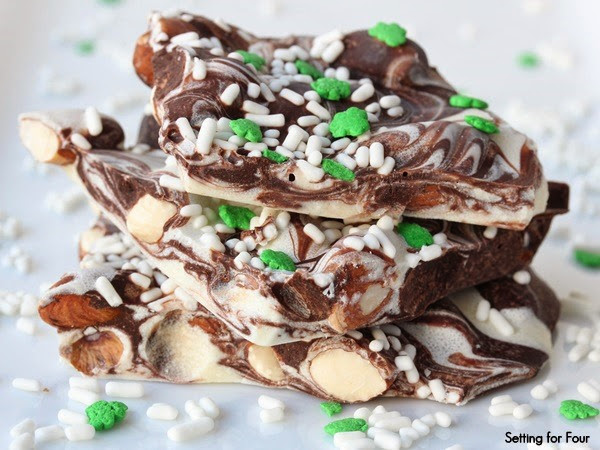 Recipe:
White Chocolate
Dark Chocolate
1 1/2 cup toasted almonds divided
Wilton Shamrock Sprinkle Mix
" data-blogger-escaped-target="_blank">Shamrock Sprinkles
Directions:
Lay a sheet of wax paper on a cookie sheet.
Melt white and dark chocolate in separate bowls in microwave on medium power for 2 minutes or almost until melted.
Once completely melted, add half the nuts into each bowl of chocolate. Drop the melted chocolate onto the wax paper by spoonfuls and stir with knife to swirl.
Add sprinkles to top.
Place in refrigerator until firm.
Break into pieces.
Enjoy!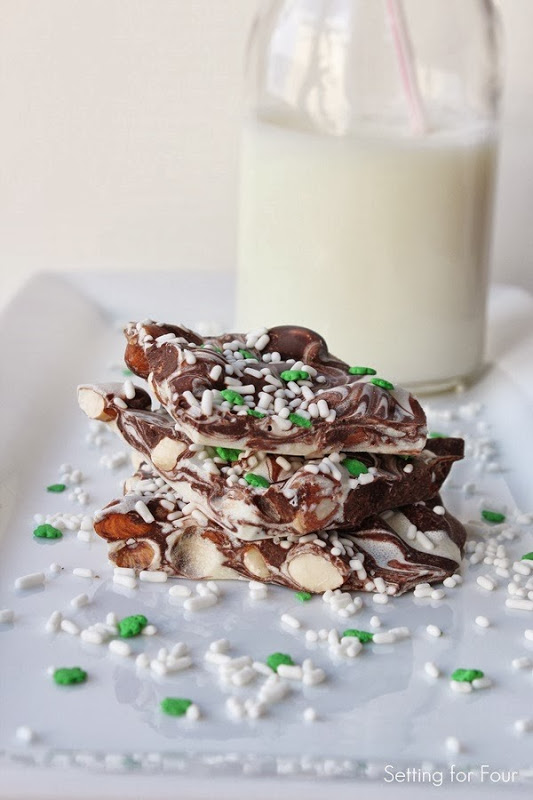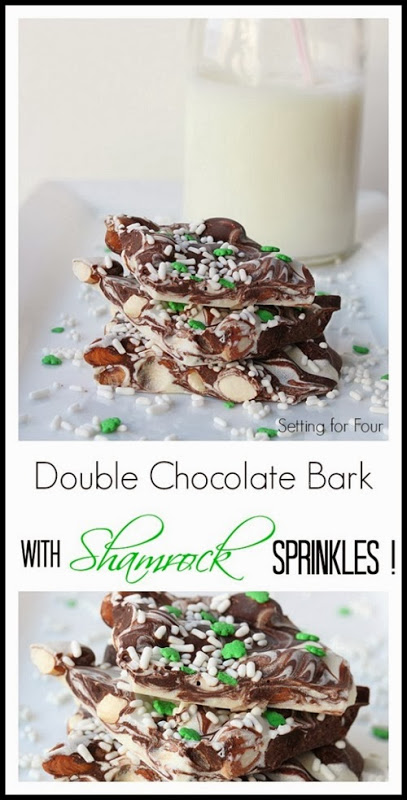 I hope you enjoyed my St. Patrick's Day sweet recipe! For more St. Patrick's Day celebrations see my
Easy DIY St. Patrick's Day Bookmark :
and
these 5 St. Patrick's Day DIY, Craft and Recipe Ideas :