Last week I was at my local home improvement store strolling through the paint department – don't you love the paint department?!!
I picked up a couple of paint chips in shades of green with an idea to make this:
An easy, fast and fun Saint Patrick Clover book mark -make it in 20 minutes flat!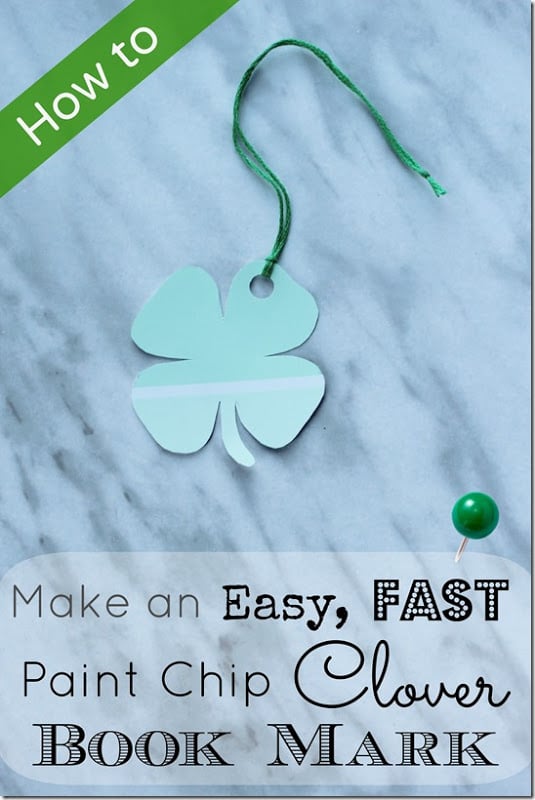 This fast and easy craft is a great teacher's gift!
Fun craft for the kiddos to make too!
Cost = Free!
Time = 20 minutes or less!
Skill Level = Way easy!
1 paint chip will make several book marks!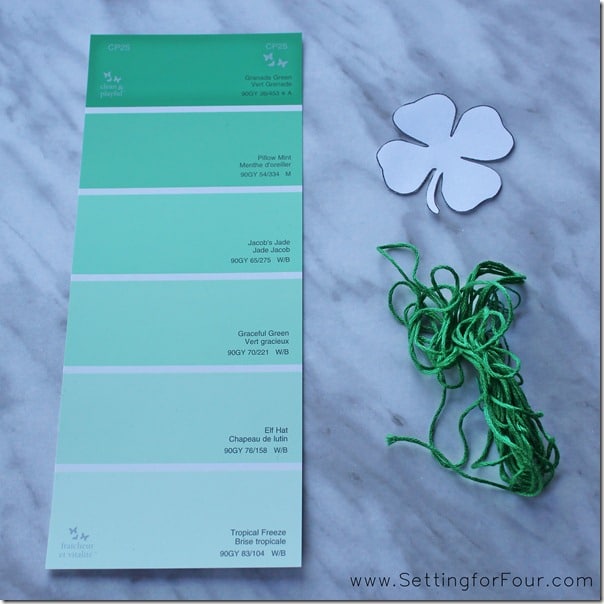 Supplies for Saint Patrick Clover book mark:
1 green paint chip card
Embroidery floss in green – Eight inches long
Photocopy of Clover shape
Scissors
Hole Punch
Pencil
Instructions to make a Saint Patrick Clover book mark:
Find a clover shape on the internet and photocopy.
Cut out.
Using pencil, trace outline onto Paint chip card so that two colors show on it.
Cut out.
Punch a hole in one of the leaves.
Fold Embroidery Floss in half and tie ends in a knot.
Wrap Embroidery floss through hole to secure.
Done!
Did I mention this was Easy, Fast and Fun? Make some with the kids!
* * * *
Here's my Saint Patrick book mark, marking a page in my Candice Olson Kitchens book: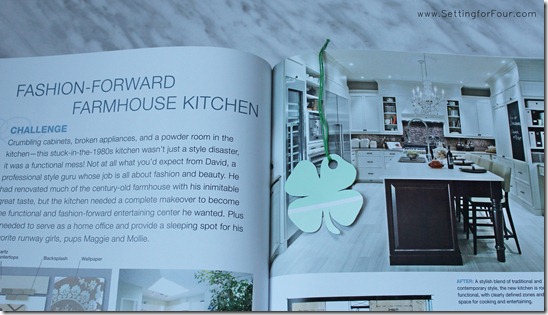 Here it is marking a page in one of my decor magazines.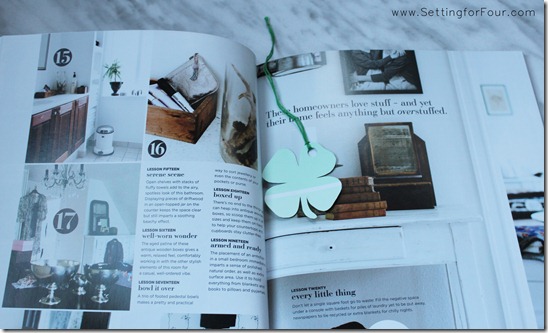 I think I'll make some more with my son for St Patrick's Day teacher's gifts!
~ ~ ~ ~