Alternative Easter Basket Idea for Kids and Adults: See this fun DIY tutorial on How to make an Easy, Simple Easter In A Jar present! Last minute gift idea that's quick to make!
Usually I have my act together and gifts prepared in advance…
…but this year Easter snuck up on me!
Last week I realized that Easter is this weekend (um, where did March go??!!) and I didn't have any Easter gifties made yet for my hubs or boys!
So this year due to my loss of space and time I went the simple and easy route to make these
Last Minute, easy and fabulous 'Easter in a Jar' presents!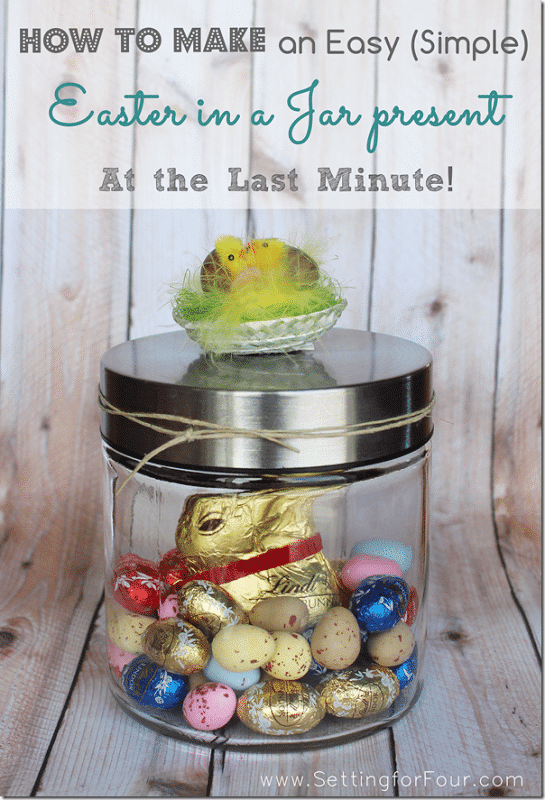 How to make a Easy Simple Easter in a Jar Present!
When the boys were younger I would make them big extravagant Easter baskets…. they are a bit older now, but who doesn't love getting chocolate for Easter?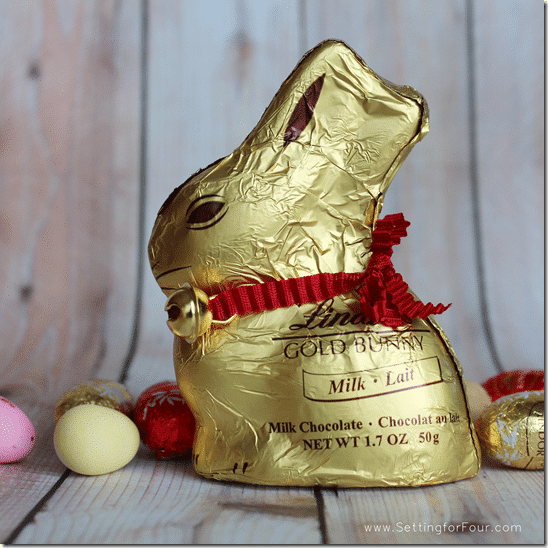 The bonus is that this is a gift that keeps on giving! After the chocolate is eaten and the 'Easter in a Jar' is emptied, the jar can be used for storage and organization!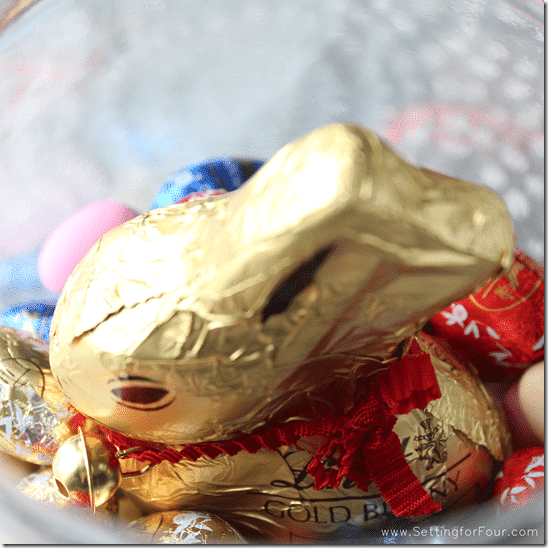 My hubs can use his jar in the garage to store nails, screws ect…
….Our oldest can use it to hold his loose change and pens..
…and our youngest can use it to hold his Game Boy games, Lego, or rock collections!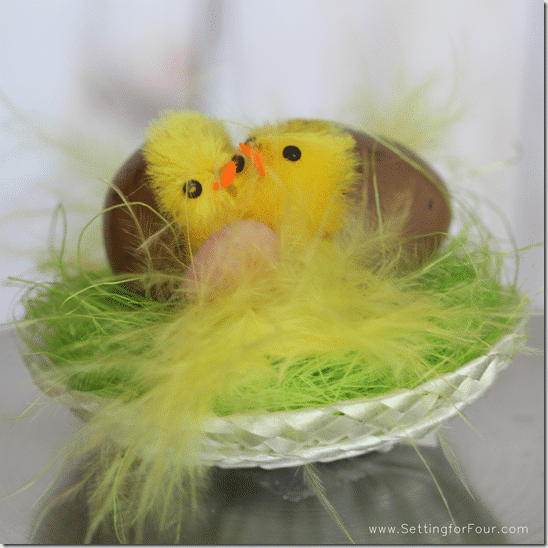 These are so easy to make – a very simple and thrifty, last minute diy gift to make for your family!
I think they would also make great teacher presents too!
So even though I was not-so-prepared for Easter this year – I think these presents turned out pretty fabulous!!!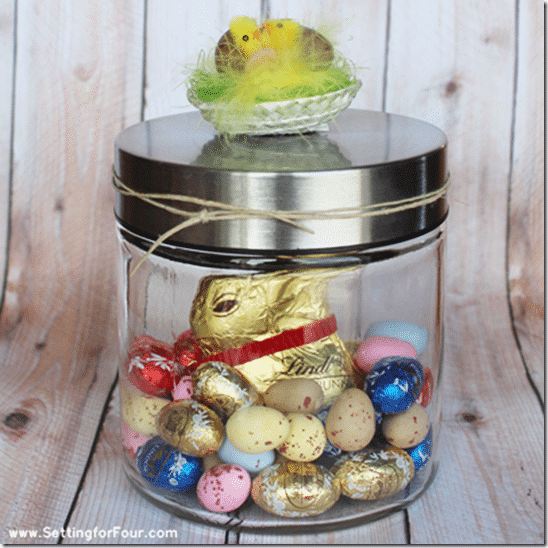 Here are the supplies:
Glass jar with screw lid
Chocolate Bunny
Bag of Mini Easter Eggs
Twine
Double sided tape

Easter chicks in Nest
Tutorial – How to Make:
Wash and Dry jar.

Place chocolate bunny in bottom of jar.

Add mini eggs around chocolateBunny.

Add lid to jar.

Add small piece of double sided tape to top of lid. Press on nest to secure.

Wrap twine around edge of lid.
I hope you enjoyed this simple Easter gift idea!
You may also like:
5 Fresh Market Picks for Spring & Easter Decor
Quick and Easy 10 Minute DIY Easter Decor Ideas