Get your FREE Floral iPhone & iPad Wallpaper and Printable Art!
Get this pretty floral graphic – it's perfect to print out and frame for a gallery wall or make it your smartphone or iPad screensaver!
Makes a great wedding, shower, baby nursery and Valentine's Day printable idea too!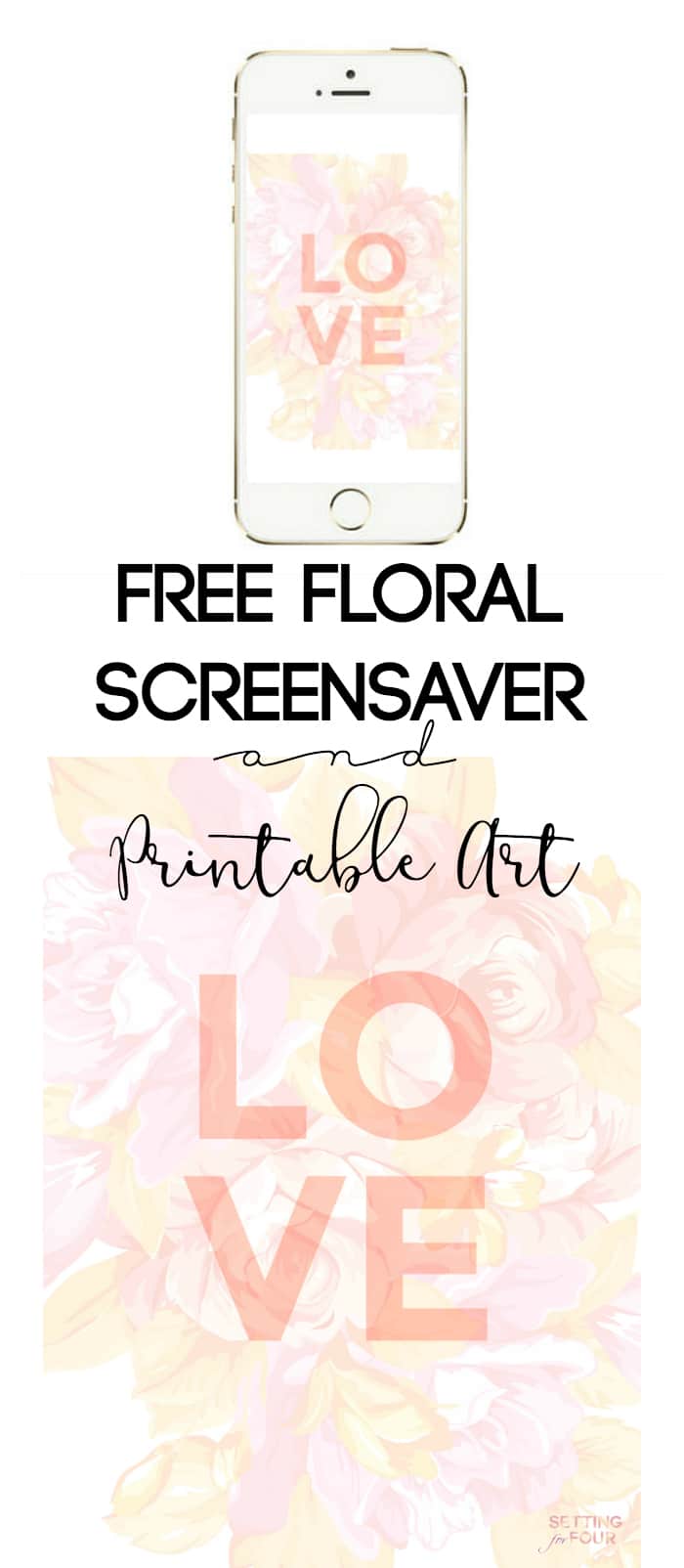 FREE Floral iPhone, iPad Wallpaper and Printable Art:
Click here for the Free Wallpaper!
I love the faded, feminine look of this new graphic – do you?
Framed Art
I LOVE creating gallery walls in my home and this print is a great wall art idea to add to one! Add it to a wall in your office, kitchen, living room, baby nursery or bedroom.
See my 65 plus gallery wall layout ideas to get ideas on how to create a gallery wall.
If you're needing a pop of soft color and pattern in your home, this floral art in a beautiful frame propped in a bookcase, on a bedside table or even on your kitchen counter is a fun home decor idea!
I love switching up my decor accents and it really helps the wallet to do it on a budget. Frames are so inexpensive today that this really doesn't cost much to frame.
It's also a nice way to help stage your home on a budget if you're selling.
DIY Candy Gram
Make 'candy grams' for Valentine's day – a bag of candy with a card….isn't that a fun idea to do with this printable?
Print it off on card stock, punch a hole on top and add a small bag of candy for a quick and easy, thoughtful Valentine's Day gift.
This floral pattern in shades of faded yellow and pink is also great idea for Valentine's Day, weddings, baby showers and wedding showers!
Wouldn't this be amazing at a wedding reception table – with the menu printed on them and sitting at each place setting?
Or for wedding shower invites?
Or print some out for everyday notecards!
There are so many ways you can use it – I hope it brightens your day!

  FREE Floral iPhone, iPad Wallpaper and Printable Art: click here to get it!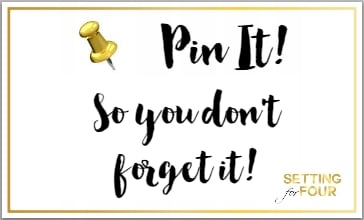 You may also like these ideas: